Keep Calm And Clean Up
20 May 2020
Don't let social distancing get you down. Stay at home and clean up!
Kitchen Clean-up
Of all the rooms in a house, the kitchen requires the most frequent and rigorous cleaning. If you're a cook, you probably have a greasy hood, sticky cabinets, a dirty oven, a messy pantry or a filthy fridge. Or possibly, all of the above. Set aside at least an hour or two for a kitchen clean-up. Clear your countertops. Attack your pantry and discard expired items. Clean out your fridge and dispose of those unidentifiable items that have dehydrated or expired. Empty your dishwasher. Wipe all surfaces with a disinfectant spray. Finally, mop your floor with an anti-bacterial floor cleaner.
Now stand back and admire your spotless kitchen before you start cooking and mess it up all over again.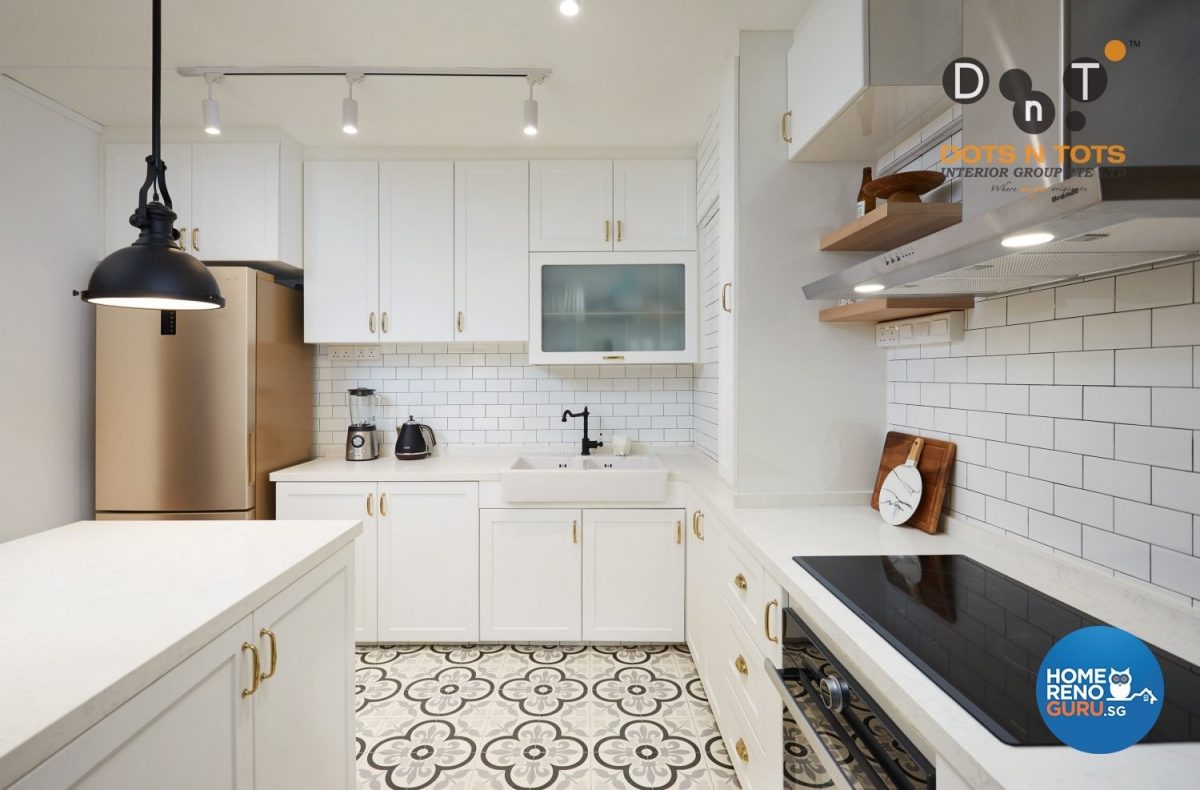 HDB 3 Room 633 Veerasamy Road | Dots n Tots Interior Pte Ltd
Bathroom Blitz

In many homes, the very room in which we get squeaky-clean seldom gets a thorough clean. Choose the longest interval between users' visits to tackle your bathroom, so it has a chance to dry. First, clear the vanity and sort out the toiletries, razors and odds and ends that somehow always congregate around the basin. Scrub the shower cubicle and toilet with hospital-grade disinfectant. If you have exposed pipes, use the shower hose to wash them down, then get on a stepladder and give them a good wipe. For tiles, use an anti-mould tile and grout cleaner ­– or a solution of equal parts white vinegar and water – to make them sparkle.
Bathroom blitz accomplished.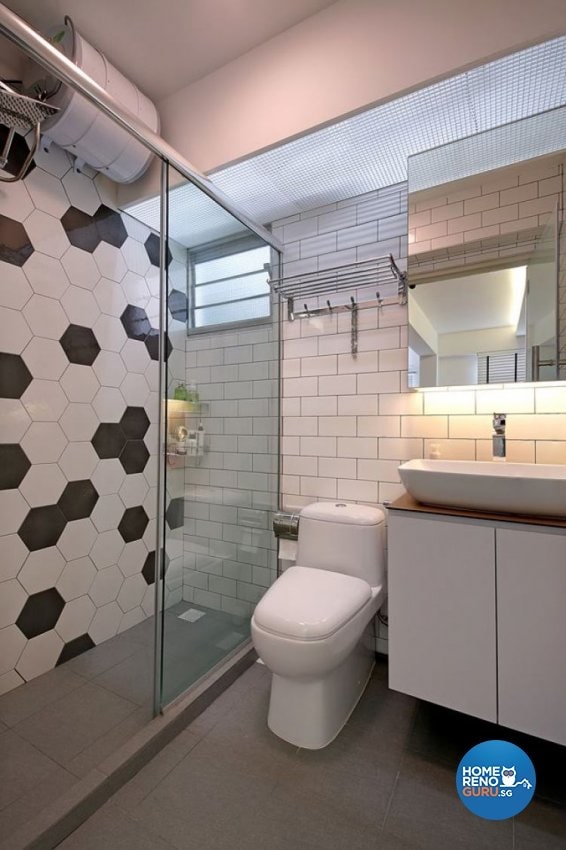 HDB 4 Room Blk 429A Yishun | Renozone Interior Design House
Living Room Action Plan
Has your living room become the dumping-ground for everyone's bags, keys, books, snacks, water bottles, earplugs and so on? If so, it's time to formulate an action plan. First, request that all household occupants remove their miscellaneous personal stuff and relocate it to their respective bedrooms. Then remove all knick-knacks from the TV console, cabinets, shelving units and coffee table. First dust, then wipe. If you have ceiling fans, use a stepladder to wipe the blades. Finally, vacuum or sweep and mop.
Step back and admire your work. Take a photo. It may never look this good again.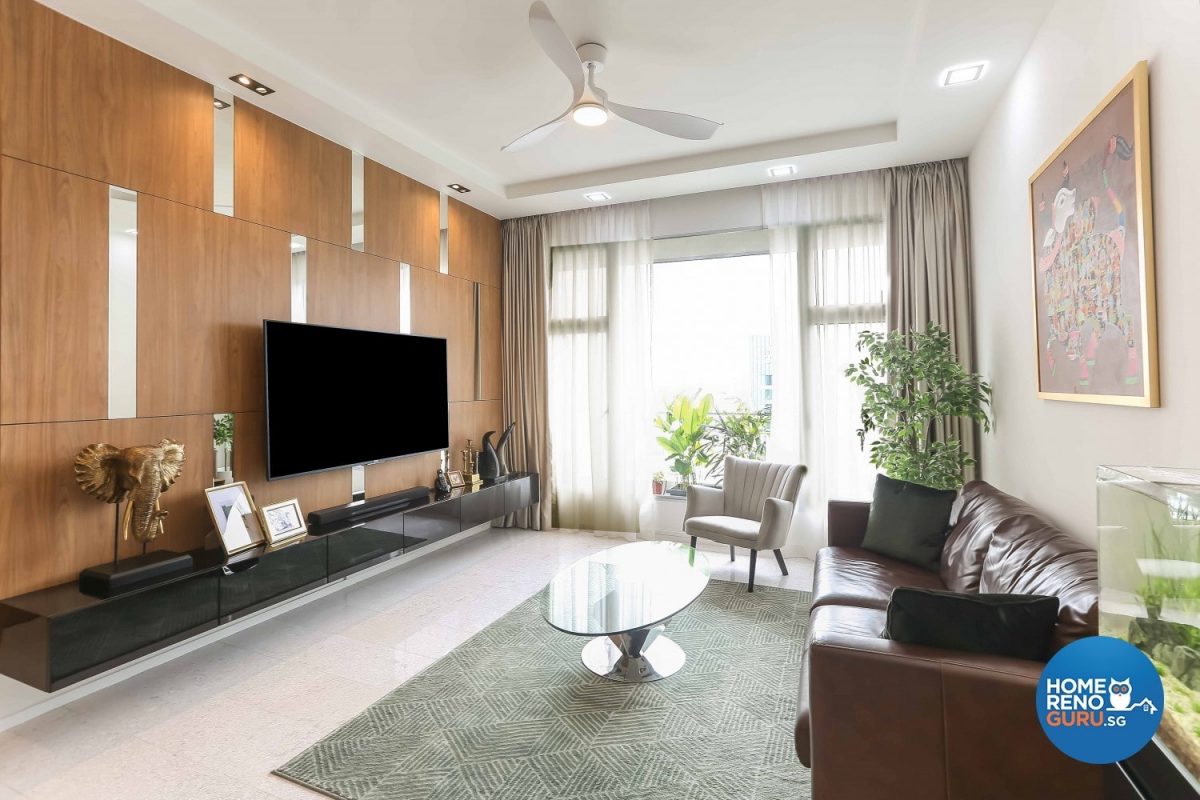 Condominium 36 Sturdee Road Kerrisdale | Sky Creation
Behind Closed Bedroom Doors
Probably because bedrooms are considered 'by invitation only' private areas, they are often left till last or simply excluded during those whirlwind tidy-ups when unexpected guests suddenly announce their impending arrival. If your crib's a pigsty, put the mess to bed. Pick up all the clothes on your floor and either return them to your wardrobe or take them to the laundry. If you have under-bed storage and/or a floor-to-ceiling built-in wardrobe, make good use of the space. Place your seldom-worn winter clothing (for when your travels resume) in the least accessible storage areas. Tidy your desk and/or vanity, then dust and wipe it down. Sweep or vacuum and mop your floor. Finally, change your sheets and make your bed.
Stand back and admire your now-visible bedroom floor.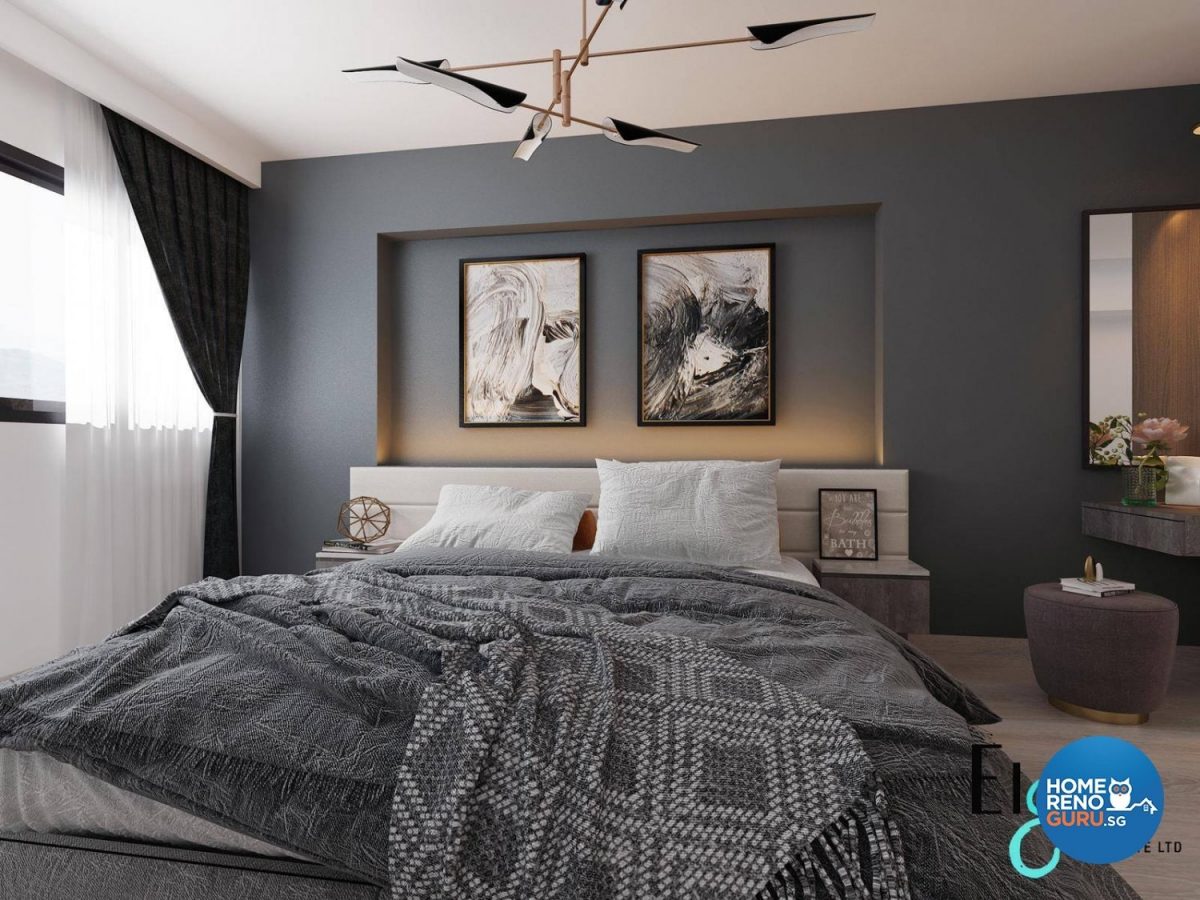 HDB 4 Room 17 Beach Road | Eight Design Pte Ltd
Kids' Room Raid
Kids have lots of stuff. Fact. And sentimental parents tend to hang on to the toys that they have outgrown. When raiding your kids' room, be brutal. Choose a day when they're at school or on a play date. Sort out the toys they never play with, and if they're not broken, wash them and give them to friends or charity. Do the same with outgrown clothing and shoes. Stash seldom used but sentimentally valuable toys in under-bed storage. Truly precious items such as first shoes and christening gowns should be vacuum sealed and packed away in a safe place for posterity. Wipe all surfaces with anti-bacterial spray.
Take a moment and admire the order. Then take a deep breath and wait for your kids to come home.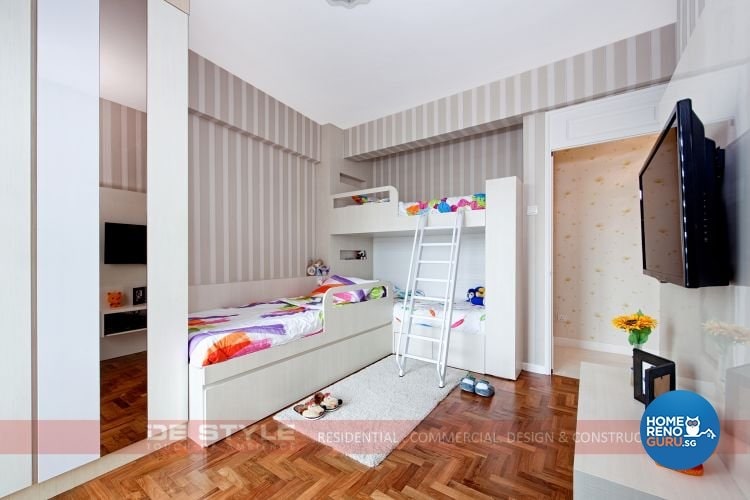 HDB 5 Room Kids Room Contest | De Style Interior Pte Ltd

Before You Spend a Tidy Sum…
A home renovation is a major purchase decision. Before you make a hasty and possibly costly mistake, do your homework with HomeRenoGuru, Singapore's leading online interior design marketplace. Browse thousands of photos from real-life renovations via the HomeRenoGuru app or website, and obtain no-obligation quotes from recommended interior design companies. How neat is that!