7 Top Tips to Freshen Up Your Bathroom Design
11 Dec 2019
It's often said that when inspecting a house, prospective buyers check out the bathrooms for the longest time – proportionate to the size of the space, at least. Here are some cheap and good hacks for freshening up the littlest room in the house.
Retrofit it!
Replace dated and tarnished tapware, and chipped and cracked toilet bowls and basins. So long as you are not rerouting pipes or adding new ones, it's not considered major plumbing – but it will make a major difference.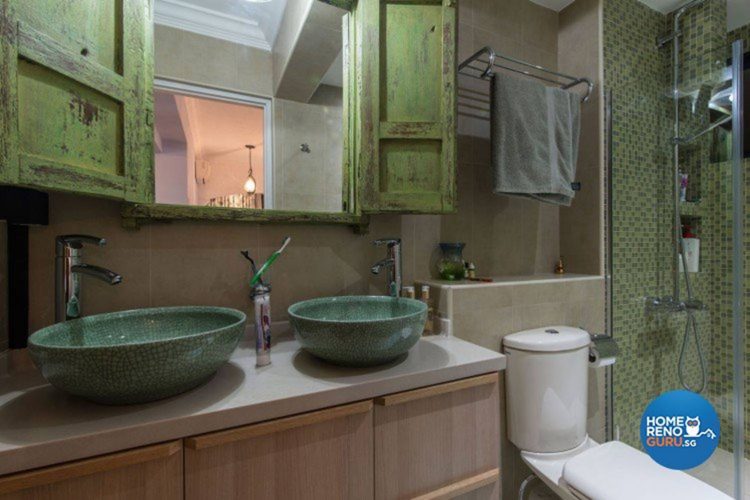 HDB 5 Room Bedok | Leef Deco Pte Ltd
Paint it!
Drab 'blah' colours with dirty marks and patches of mould are a huge turn-off. A coat of paint can do wonders for changing the mood of your bathroom. Play it safe – white is always right, or be bold and drench your bathroom in colour. Today, there are paint products designed to even cover and protect existing tiles. It's a massive cost-saver and a mood-changer, and many even come without nasty odours.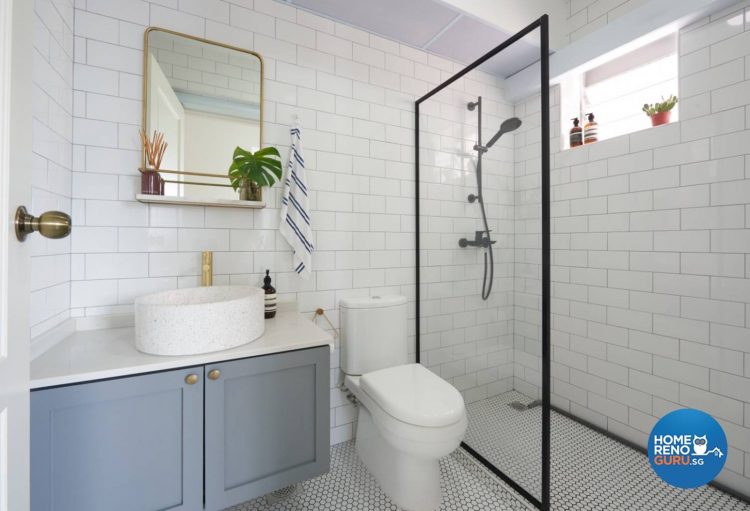 HDB 4 Room 186A Bedok North | DC Vision Design Pte Ltd
 Light it!
There are few worse ways to start your day than squinting to apply your makeup or shave your face (without carving it up). Light up your bathroom with cover lighting, a backlit mirror, LED strip lighting or one of a myriad forms of lighting. Layer them so you can adjust the intensity according to your activity. Why not make a trip down to nearby Johor Bahru for better savings on light fixtures?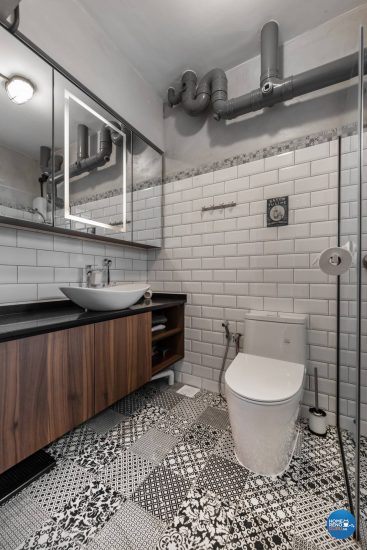 HDB 4 Room Blk 688A Choa Chu Kang | Renozone Interior Design House
Reflect it!
A large mirror, rimless or framed, makes a small bathroom bigger and helps you look your best. If space is tight, consider a mirrored door on a wall-mounted cabinet.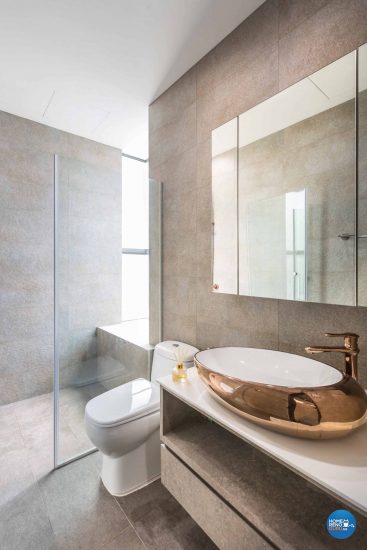 Landed House Castle House | Vegas Interior Design Pte Ltd
Tidy it!
There's almost never enough space in a bathroom, be it an en suite or a common powder room and toilet. Utilise the space below sinks with built-in cabinets, invest in a shower caddy for all your shampoos, conditioners and body scrubs. Place your everyday toiletries on a tray. Add some hooks to hand your scrubbing brushes, loofahs and other tools of your toilette for a clean bathroom design.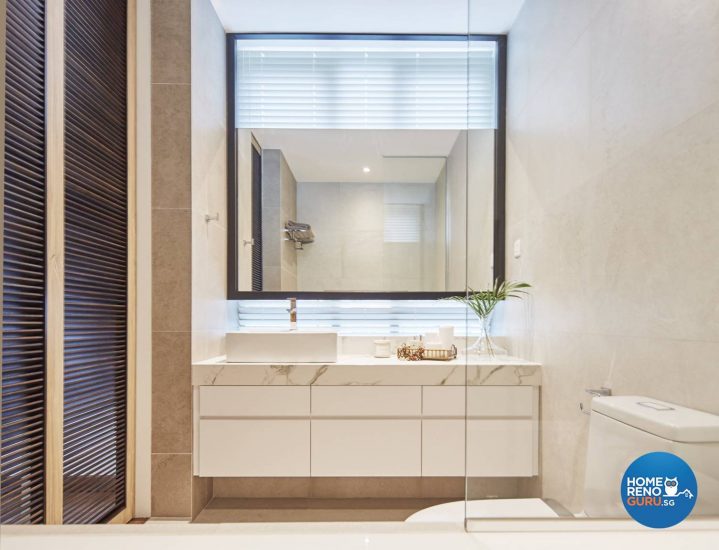 Condominium The Inspira | Carpenters
Looking for Interior Designers?
Let HomeRenoGuru help!
 Green it!
Add a potted plant or two. Ferns and orchids thrive in a humid environment, and all plants oxygenate the air. House plants can also help to clean indoor air and enhance your overall space's aesthetics!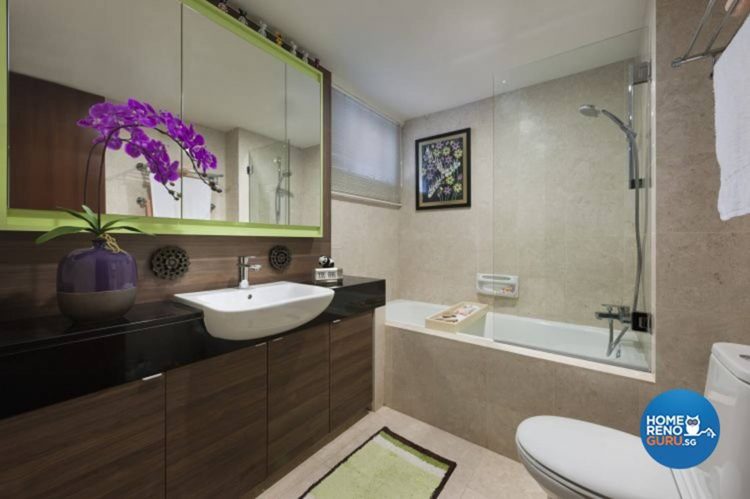 The Gardens @ Bishan | Ciseern by Designer Furnishings Pte Ltd
Personalise it!
Hang some wall art. Add a bamboo ladder for a towel rack, or roll up your towels and pop them in a rattan basket. Little luxe touches like scented candles, hand-milled soaps and reed diffusers add that boutique hotel feel, and add some pampering to your prepping and primping. Don't forget to maximise that wall space!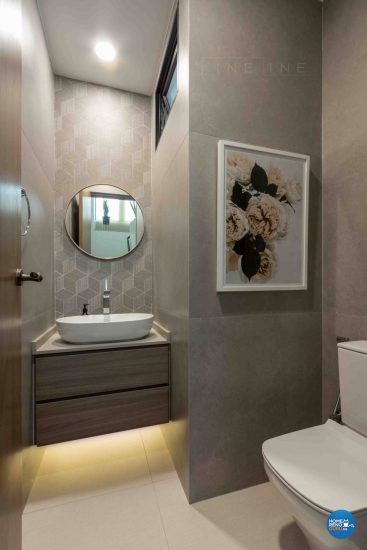 Penthouse 63 Paterson | Fineline Design Pte Ltd
It Could All Go Down the Toilet…
… if you choose the wrong interior designer. Why not let HomeRenoGuru, Singapore's leading renovation app and website, help? They can match your budget and house type with a list of established IDs. Better still, request a no-obligation quote.