Get home inspirations on the go with our all-in-one HomeRenoGuru app!
Free and available on iOS and Android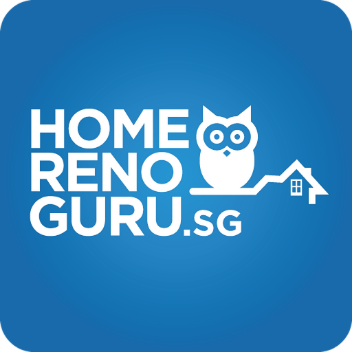 HomeRenoGuru.sg – Singapore's No. 1 renovation portal, has the most number of interior designs and affordable home renovation packages from over 300 interior design firms for homeowners to review. FREE renovation quotes are available upon request based on the house type and design theme.
Features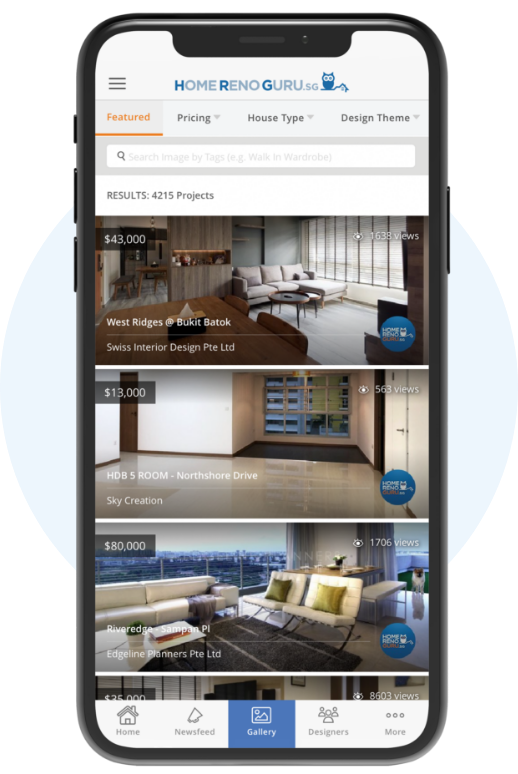 Design Gallery
Browse over 40,000 interior design inspirations available. Filter by design theme, house type or budget range.
Designers
Search, view and choose the ideal designers for your ideal home. You can also check out the ★ ratings given to each interior design firm.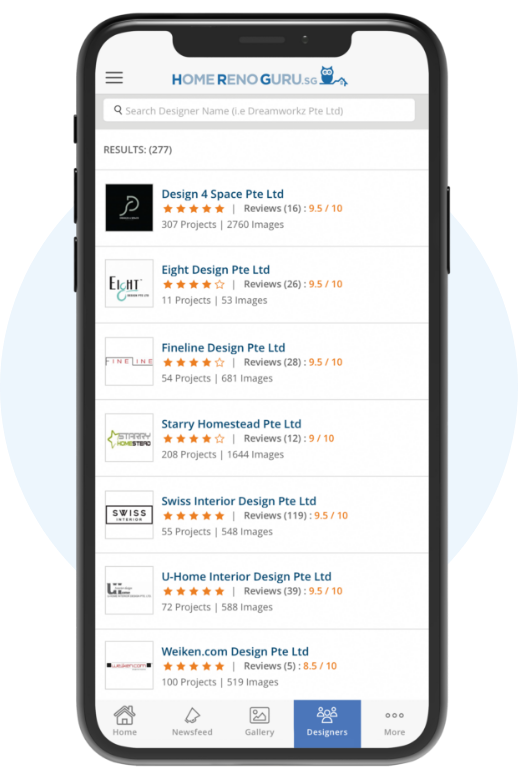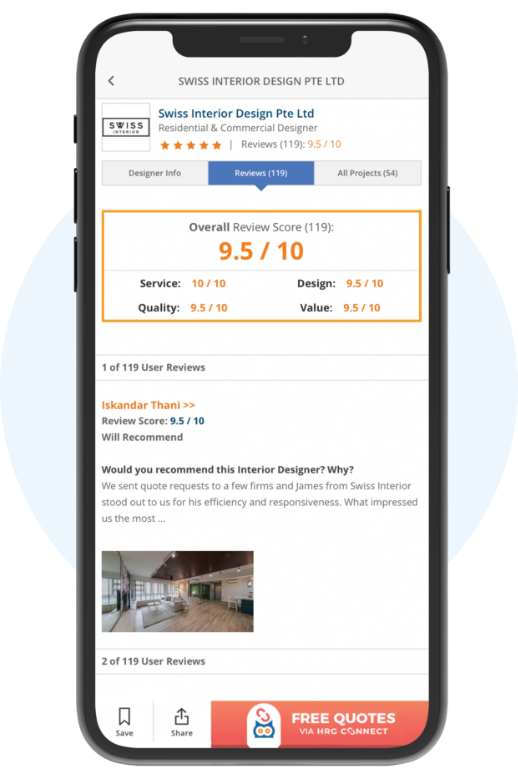 Reviews
Read genuine reviews and recommendations from fellow homeowners
Launches & Packages
Be inspired by specially tailored renovation packages by our interior designers, with the best value for money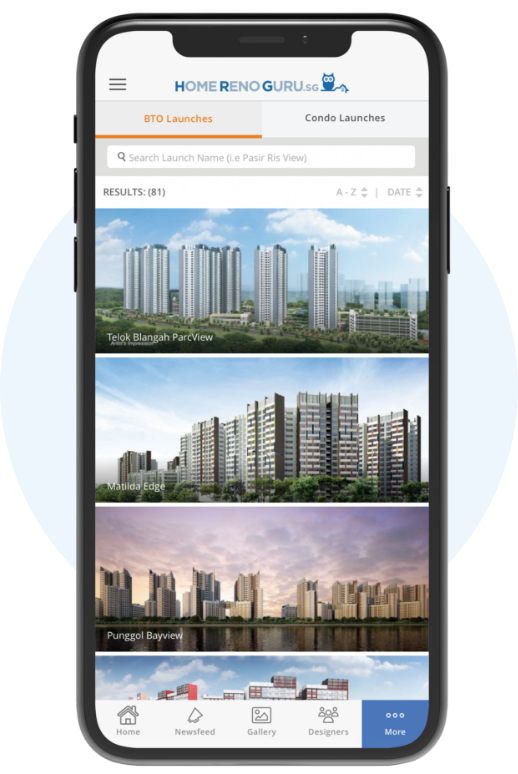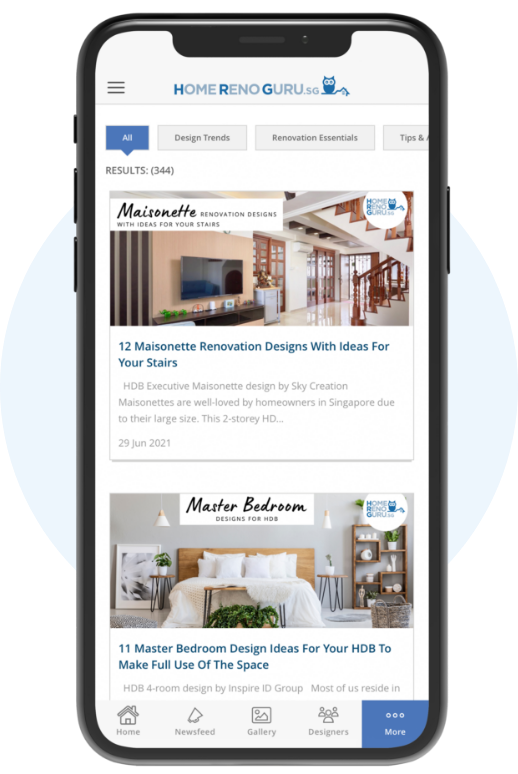 Articles
Our library of articles cover a comprehensive range of topics, from the latest design trends, bite-sized renovation tips to recommendations on our partner Merchants' best selling products and services. Read away!
Favourites
View all the projects you favourited easily and quickly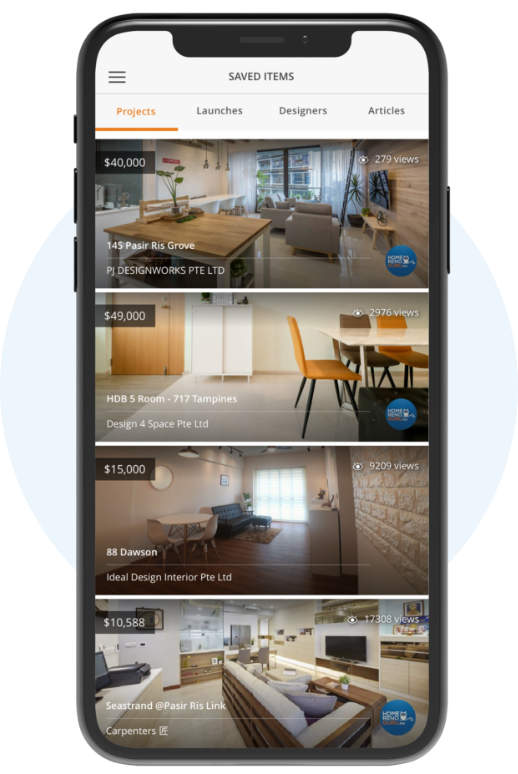 Download our HomeRenoGuru App today!
Free and available on iOS and Android