Post-Renovation Smells, Begone!
Post-Renovation Smells, Begone!
One of the few downsides to moving into a freshly renovated home can be the lingering odours of fresh paint and glue. Here are some tips for getting rid of the smell.
Light a Candle
An effective way to remove the post-renovation smell of solvents in fresh paint and adhesive is to simply light a candle and let it burn for a few hours. Needless to say, never leave the candle unattended and keep a close eye on any children or pets in the house.

Condominium 50B Faber Height | MJS Interior Pte Ltd
Fill Some Buckets
Believe it or not, leaving a few water-filled buckets or bowls around the house will help absorb the odours of paint and glue. Some painters swear by a mixture of equal parts white vinegar and water. Others recommend tossing in a few slices of lemon.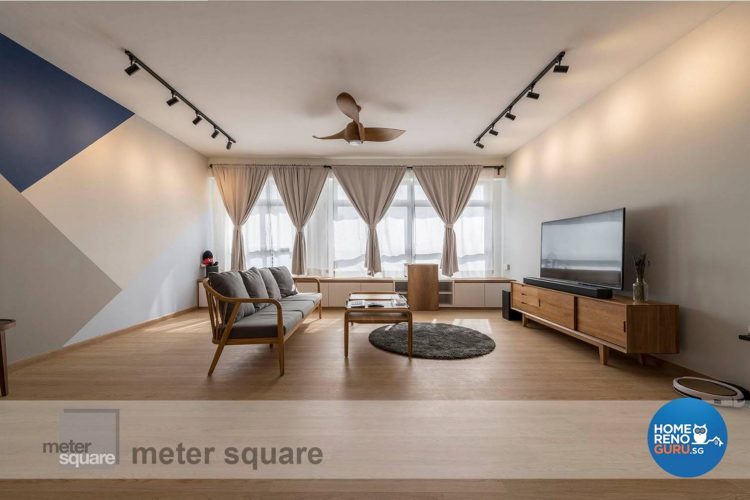 HDB 5 Room BTO | Meter Square Pte Ltd
Open the Windows
This may seem like a no-brainer, but natural ventilation is an effortless way of eliminating paint and glue fumes from renovation works. Weather permitting, keep your windows and doors open for as long and as often as possible until the smells are literally blown away. Additionally, invisible window grilleson your windows can help improve air circulation!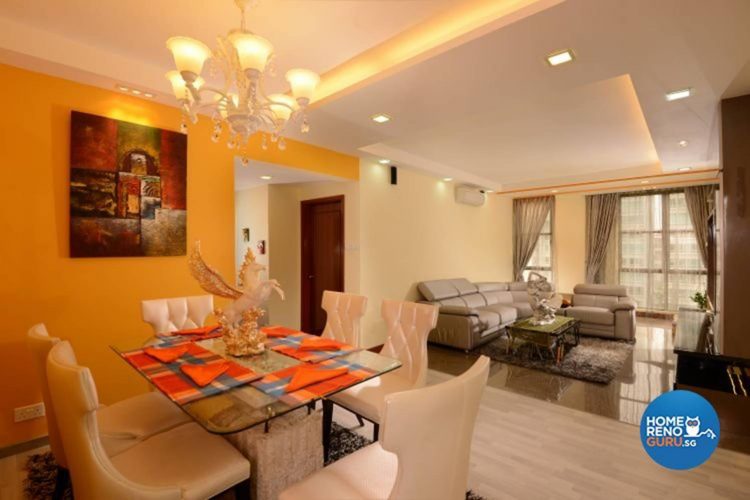 CondominiumParc Vista | Y-Axis ID
Looking for Interior Designers?
Let HomeRenoGuru help!
Raid the Pantry
The kitchen is a treasure trove of home remedies and natural cleaning agents. It's also where you'll find the key ingredients for many means of banishing paint and glue odour.
For example, small bowls of freshly ground coffee beans, strategically placed around your home, will help to absorb the offending smells. So will portions of a cut onion, apparently. And cotton balls soaked in vanilla and peppermint essence will mask the smell of wet paint and glue until it naturally disperses.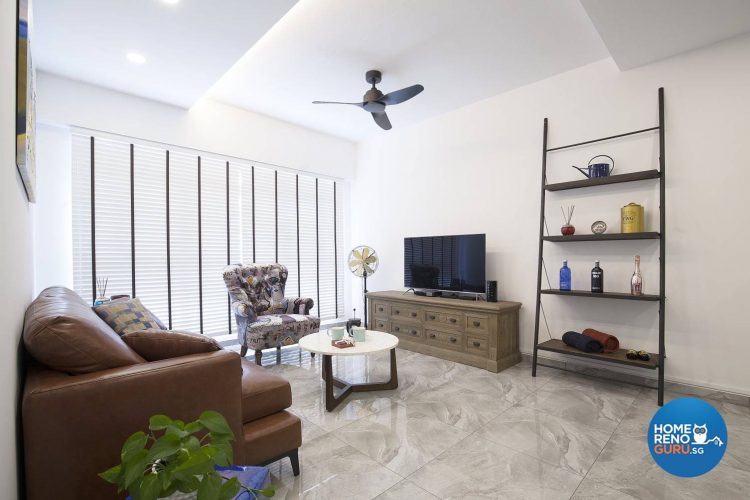 HDB 4 Room Blk 211C Compassvale Lane | Renozone Interior Design House
Buy Low-VOC Paint
Just as 'prevention is better than cure', one way to avoid the telltale odour of wet paint, which actually indicates the presence of toxic chemicals in the air, is to simply purchase odour-free or low-VOC paint. Singapore's leading paint brand, Nippon Paint, sells an entire range of Odour-less interior paint productsincluding Odour-less Anti-mould Ceiling White, which is ideal for our humid tropical climate. Though it may cost a little extra, many homeowners feel that the extra peace-of-mind it brings is well worth the price.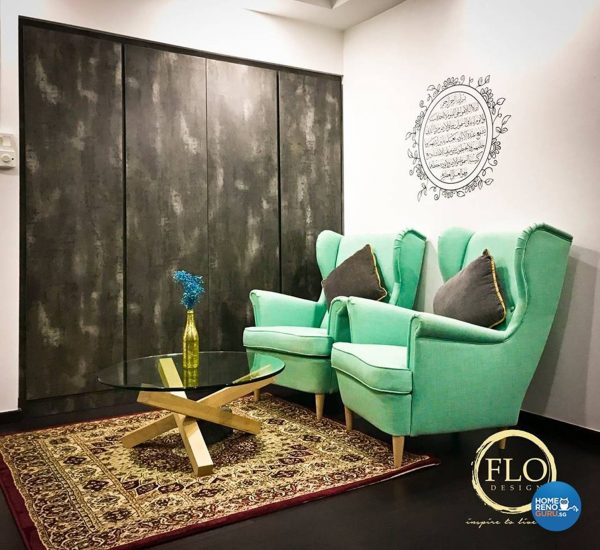 HDB 5 Room Pasir Ris | Flo Design
Your choice of paint is just one of many decisions you'll face when renovating your home. Needless to say, the journey is so much less daunting when you have a trusted interior designer guiding you every step of the way. HomeRenoGuru.sg can put you in touch with a list of interior designers to suit your project and budget. You can request a free quote right here and now.
What's more, you'll stand a chance to win free home renovations worth a total of $30,000!