6 Best Uses of Wall Space in HDBs
We understand, those random empty spaces in your homes are like awkward bald patches on someone's head. You just gotta fill'em up, but how? And what if you ran out of paintings/photographs to hang, or simply want something cooler? You still have plenty of options! We have suggestions on some more out-of-the-box yet functional ideas for filling up your wall space:
1. A Noticeboard

Image credit: /miserv
With a noticeboard hung up on your wall, you can pin all kinds of things onto it, like a calendar, important mail, or even little reminders. Plus it is very cheap to get a cork noticeboard. An equally stylish alternative is a magnetic chalkboard, but you will have to be mindful of the chalk dust. Though in terms of versatility, a cork pin-up board still trumps all.
2. Shelves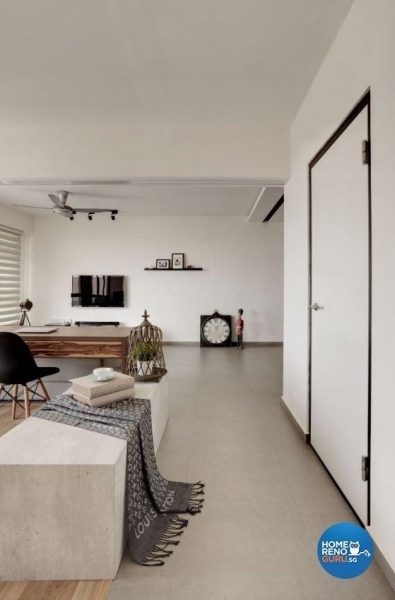 HDB @ 12A Marsiling by Spacious Planners
Just in case you forgot, you can install shelves which look really good and be very functional at the same time. A simple and small shelf can be good for holding smaller items like books, small photo frames and little pots of greenery. As Nora from Spacious Planners advised, "Shelves are a cost effective way to add colourful wall decoration to a space. You can personalise them  with your knick-knacks. Or you can also use it to showcase artworks or photographs and change them whenever you want a mood change."
Alternatively, consider having a recessed wall niche if you want to showcase bigger items, like an elongated statue of a giraffe. A recessed wall niche is also good for storing larger items, like your luggage, without taking up floor space.
3. Mounting Bulky Items

HDB @ Blk 417 Pasir Ris by Design 4 Space
If you have bulky items that you use rather frequently, like extra chairs when your extended family visits, or bicycles, you can hang them on your walls. But if you use your bicycles extremely frequently, Richard from Design 4 Space cautions that this may not be for you because if you want to hang them up they have to be cleaned regularly.
For chairs, you may want to use the collapsible kinds that can save space. Just make sure to hang them at a height that is accessible enough so that you can reach for them easily.
4. Hooks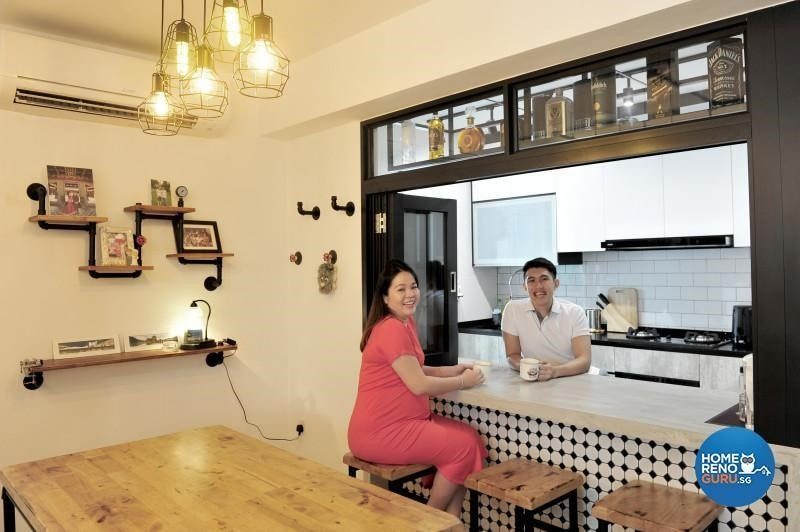 4 Room HDB @ Joo Seng Green by Luova Project Services
For smaller items, hooks are your best friend. You can find all sorts of hooks to hang up a variety of things, like your umbrella or clothes. If you have empty areas in the kitchen, especially above the water basin, those are prime spots to hang up your pots and pans. Otherwise, you can always hang your cleaning cloth scraps there too. In the bedroom, you can dangle your accessories or bags on them. There are just so many things do with these handy little hooks.
5. Wall Lights or Mirrors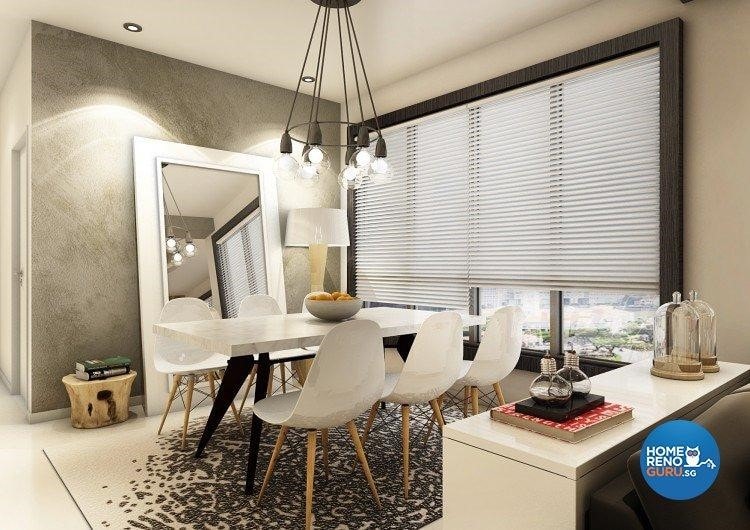 Condo @ 20 Lor Putong by Artrend Design
Finally, if you are still out of ideas, wall lights are a cute and fun way to perk up your space. Generally look out for contemporary designs like those that illuminate both up and downwards. However, since it is often hard to find stylish wall lights, you can consider putting up mirrors instead. According to Kelvin from Artrend Design, "the kind of mirror you put up depends on the concept of your room, is it classic or modern? For example, if it is classic, then you may want to have a mirror with an intricate frame."
With these 6 tips, we hope that you have gleaned some inspiration on what to do with the blank spaces at home. Check out homerenoguru.sg for more ideas!