Selling or Renting? 7 Proven Tips For Staging The Perfect Home
30 Oct 2019
Selling or Renting? 7 Proven Tips For Staging The Perfect Home
If you're placing your house or flat on the market, invest some time and money in presenting it in its best possible light. Get it right, and you'll recoup your investment many times over.
Declutter, Declutter, Declutter
At the risk of stating the obvious, when marketing a residential property, especially in Singapore where space is the ultimate luxury, you want to create the impression of as much space as possible. So, unless you are living the 'Marie Kondo' philosophy, a decluttering exercise is in order.
Place your things in storage, move them to your new home if you already have the keys, place them in storage or brutally cull them. If you no longer need or like something, give it to charity. If it's tatty or dirty, dispose of it responsibly, recycling what you can.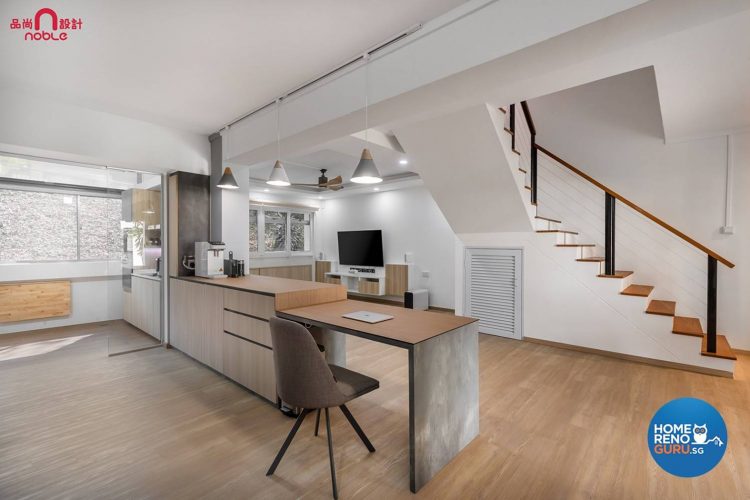 HDB Executive Apartment AMK Maisonette | Noble Interior Design Pte Ltd
Hire a Professional
The alternative to a selective decluttering exercise is – hire a professional. There are several home staging companies in Singapore, and the numbers are growing. These companies have vast warehouses filled with furniture and props to draw on, and know exactly how to present your house in the best possible light.
A positive first impression can clinch a sale at the first open inspection, saving you thousands of dollars in marketing and possibly eliminating the need for costly bridging finance.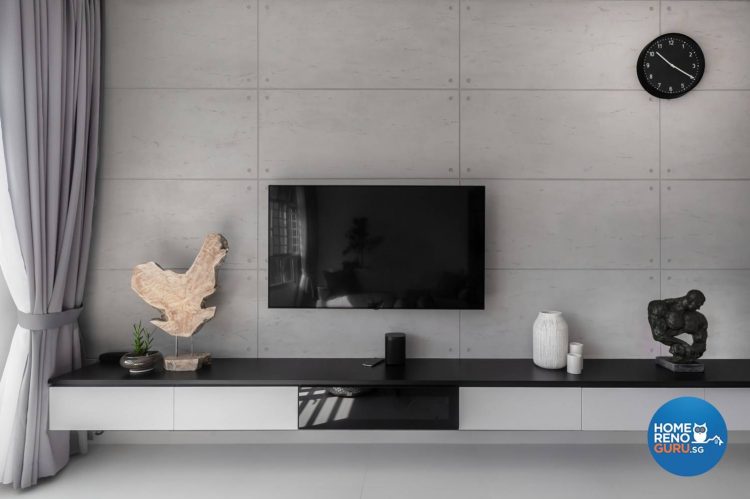 HDB 5 Room Blk 439C Bukit Batok West Ave 8 | U-Home Interior Design Pte Ltd
Clean, Fix and Paint
Once your home is an empty shell, clean it from floor to ceiling to prep for home staging. If need be, pay somebody to do it. There is nothing more off-putting than the dirt of strangers (though somehow your own grime and grottiness is infinitely more acceptable).
Once your empty shell is clean as a whistle, look it up and down and identify cracks, peeling paint, seepage, patches of mould. All of these minor blemishes can deter a would-be buyer, who may process them as indicative of more serious, structural problems.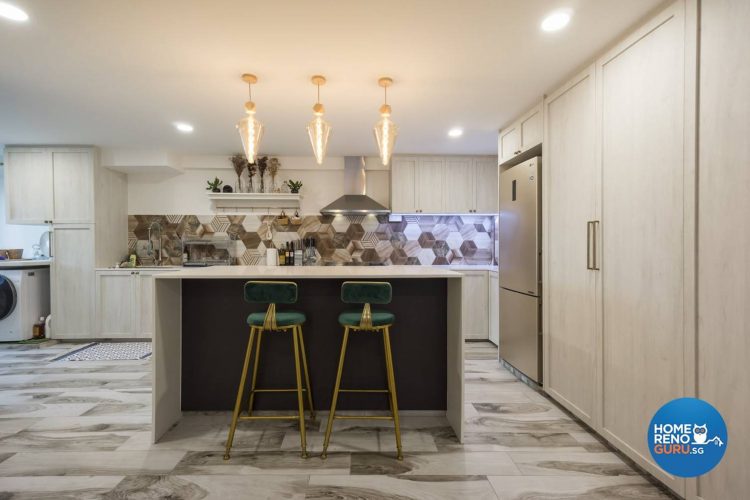 HDB 5 Room 764 Pasir Ris St 71 | Flo Design Pte Ltd
Spruce Up Your Bathrooms
There's nothing more off-putting than a grotty bathroom in a staged home, so lavish lots of love on your littlest rooms by making your toilets look more expensive than they might be. Lay a plush rug, add a potted plant, put out some fluffy folded towels on a rack or ladder, invest in some luxe toiletries… And don't assume your messy toiletries are safe behind closed doors. Smart homebuyers will head for the bathroom, lock the door and snoop. So, address your mess!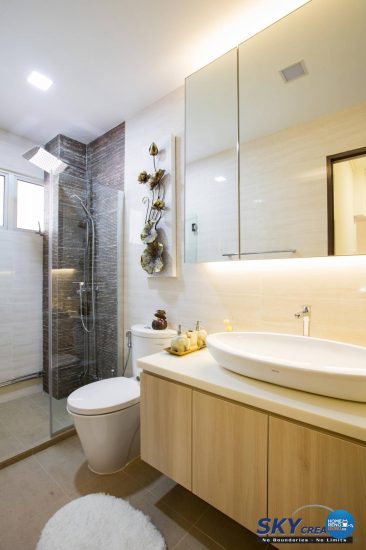 HDB 5 Room Executive Maisonette Tampines Street 83 | Sky Creation
Looking for Interior Designers?
Let HomeRenoGuru help!
Plant Some Plants
It's amazing what a difference splashes of greenery in your home make to a prospective home buyer or home renter. They purify the air and create the impression of a happy, healthy environment. If high ceilings are a selling point, they can also draw the eye upwards. And once you've removed all your personal knick-knacks, which no seller really wants to see, and your less-than-elegant pieces of furniture, they can cost-effectively fill the gaping holes in your rooms.
Invest in some potted plants and you can always take them with you. If you are not a green thumb, or are downsizing, consider hiring them for the duration of time your home is on the market.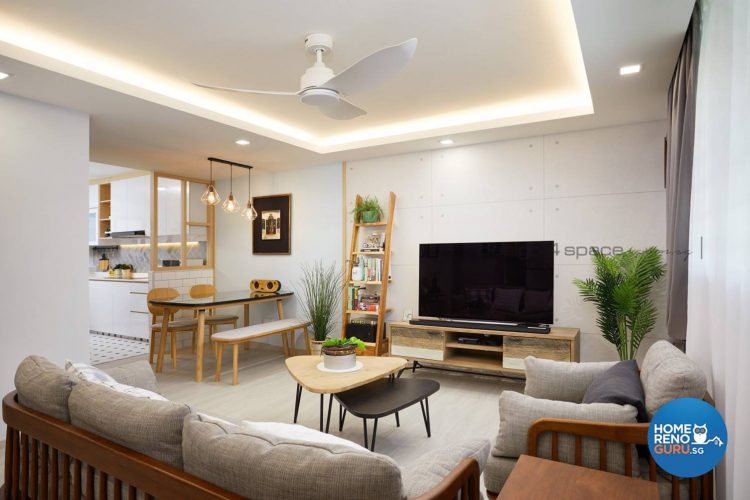 HDB 4 Room 414 Tampines | Design 4 Space Pte Ltd
Be Consistent
It may seem like a no-brainer, but scan your home and make sure that your décor complies with a consistent theme. While you might like to mix things up, chances are that your version of 'eclectic' won't match prospective sellers' versions.
When in doubt, a light, contemporary, loosely Scandinavian theme optimises space and appeals to the majority. If your walls are painted in bright, dark or contrasting colours, consider repainting your house in a light, neutral colour throughout. A single colour will create a visual flow and optically enlarge the nett effect.
HDB 5 Room 49 Telok Blangah | Starry Homestead Pte Ltd
No Idea About IDs? No Problem!
If you're selling a home or buying a new one, there's a high chance you'll be renovating either your former residence or your new one, and possibly both. The question is – which interior design company should you engage? There are literally hundreds of them, all clamouring for your business, and the market is full of traps for the unwary. Instead of taking a wild guess and crossing your fingers, why not HomeRenoGuru, Singapore's leading renovation app and website. They can match your budget and house type with a list of established companies. Better still, request a no-obligation quote and you stand a chance to win home renovations totalling $30,000!