Social Distancing At Home's Social Spaces
Let's kick our collective dependency on digital devices and start connecting with each other again. Take your inspiration from these spaces, made for socialising.
Sit and Chat
Two sofas at right angles to each other are the perfect configuration for conversation – remember that quaint old-fashioned pastime? The general rule-of-thumb for conversation-friendly seating arrangements is to ensure that the distance between the furthest apart seats does not exceed 2 to 3 metres, so guests don't end up shouting at each other. This elegant formal living room is ideal for after-dinner chit-chat.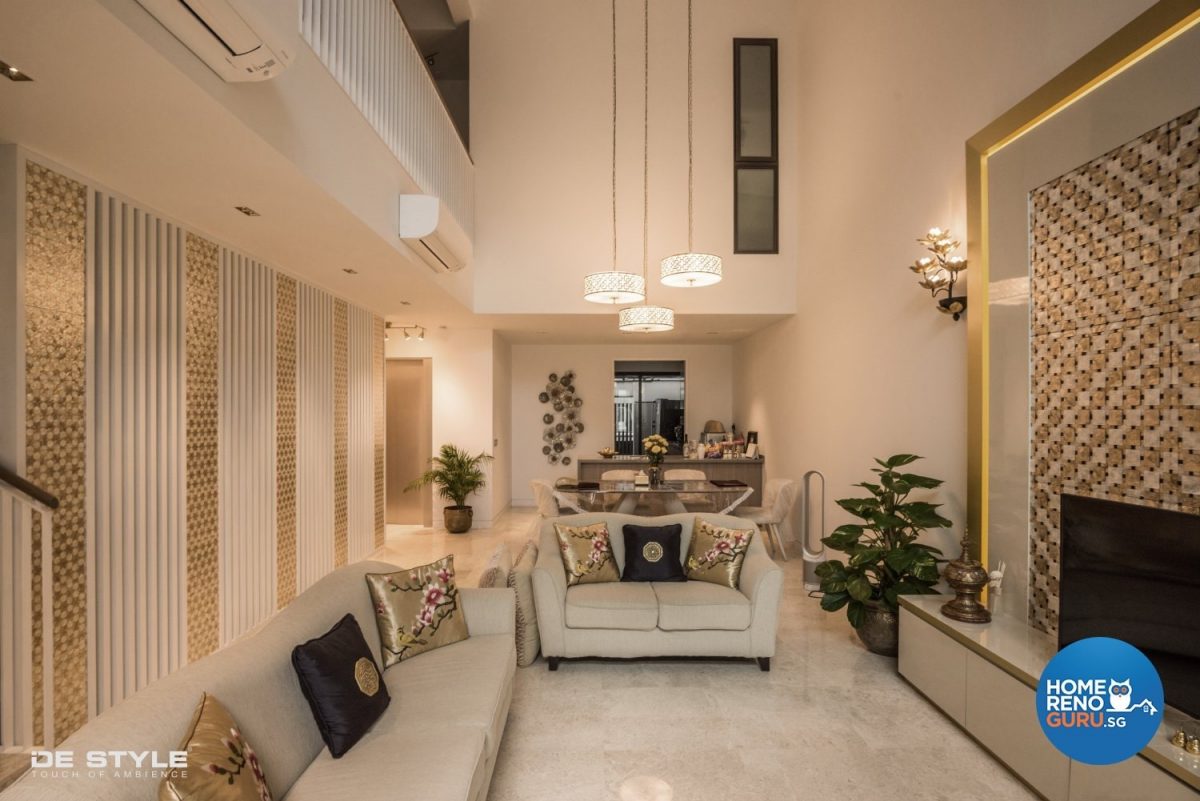 Landed House Nim Collection | De Style Interior Pte Ltd
Host with the Most
There's nothing worse than attending a dinner party when the host or hostess is stressing out behind closed kitchen doors. A kitchen that adjoins the dining room, with or without a sliding or opening partition, is perfect for sociable hosts and hostesses. This glassed-in galley kitchen is a great example. Remember – your guests came to see you, first and foremost. Though important, the food is secondary.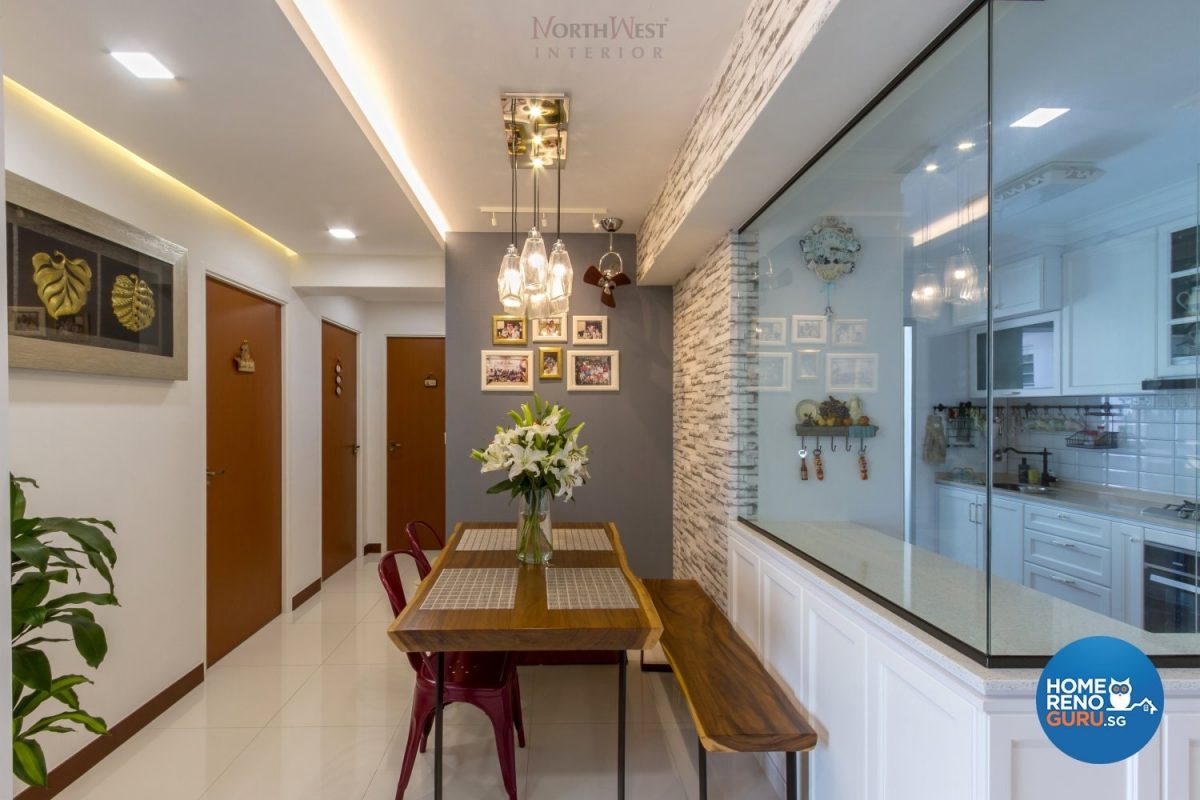 HDB 4 Room Blk 312C Clementi Avenue 4 | NorthWest Interior Design Pte Ltd
Singalong
If you're lucky enough to have a musician in the family, give their instrument of choice pride of place in the living room. Like all art, music is validated by an audience, and there's nothing quite like a singalong to get people to forget their differences and get along. This upright piano neatly slots into a purpose-built wall unit, and harmonises beautifully with the chandelier and wood panelling to evoke a touch of old-school splendour.
Condominium 21 Sengkang West | Areana Creation Pte Ltd
Hanging Out
Remember the days when people would gather to quietly pursue their own pastimes in cosy surroundings? A communal living space with a built-in library is conducive to 'quiet togetherness'. In this Scandinavian-inspired living room, there is a desk neatly tucked behind the sofa, built-in bookshelves and even a hammock for idly reading and daydreaming.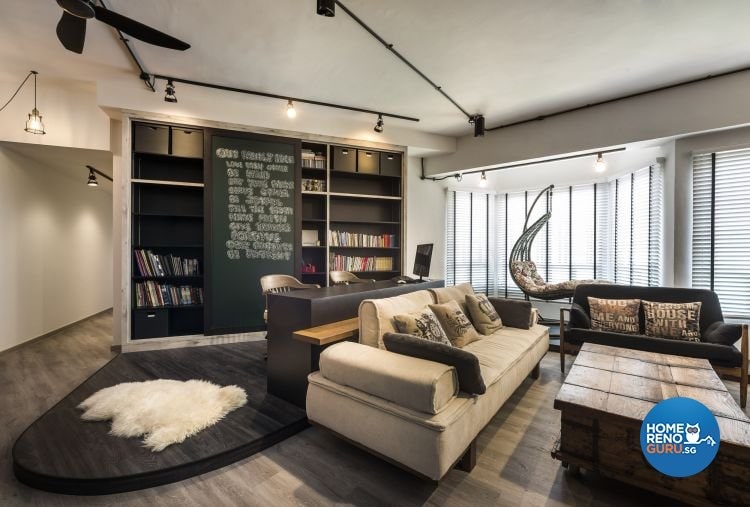 Design Project Scandinavian | Rezt & Relax Interior
Come Out and Chill
The function of a balcony or verandah is to extend the living space. If you're lucky enough to possess this luxury, make full use of it. Open the doors and catch the evening breeze while you shoot the breeze with good friends and good wine. Edged with a partition of lush greenery, this deep ground-floor verandah is all set for al fresco entertaining. Love the variations on black and wood in the mismatched yet go-together chairs!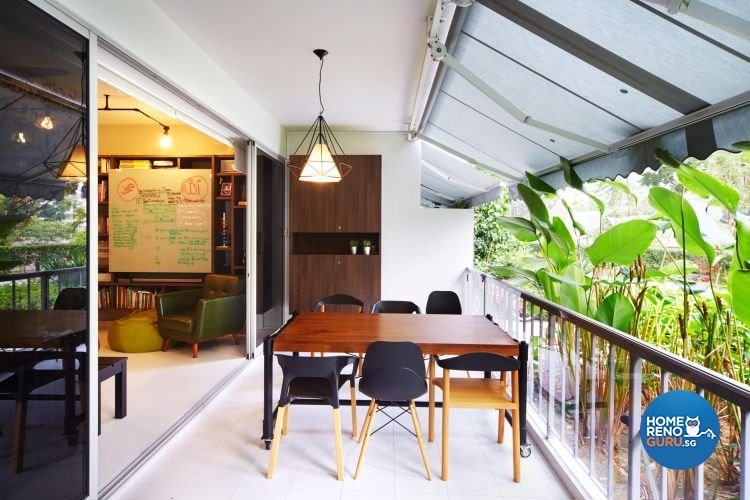 Condominium Austville | Design 4 Space Pte Ltd

Interact with HomeRenoGuru
If you're embarking on a home renovation, no doubt you're envisioning a welcoming space where family and friends gather, share good food and make precious memories. The thought is lovely, but the process can be anything but. The most important decision you'll make is your choice of interior design firm. That's where HomeRenoGuru can help. It lets you browse thousands of photos from real-life projects, and obtain no-obligation quotes from a short list of reputable, screened and rated companies. Visit the website or download the app today.