4 Kinds of Kitchen Renovation for 4 Kinds of Singaporeans
Are you a frequent entertainer or a clueless cook? Know your cooking style and plan your kitchen accordingly.
Barely-home Bachelor or Bachelorette
Lucky enough to have your own pad, full of the bachelor-must-have amenities, but barely home to enjoy it?
Chances are, you are at the beginning of your home-owning journey and thus have a small flat or studio apartment. No point in spending on your kitchen if you barely use it. You probably need a kettle (for instant noodles) and a fridge (for wine and yoghurt) at most. And when you want to impress a guest, you can always order in. Open concept kitchen areas with island counters do double duty as bars and buffet tables. These compact kitchens are just right for you.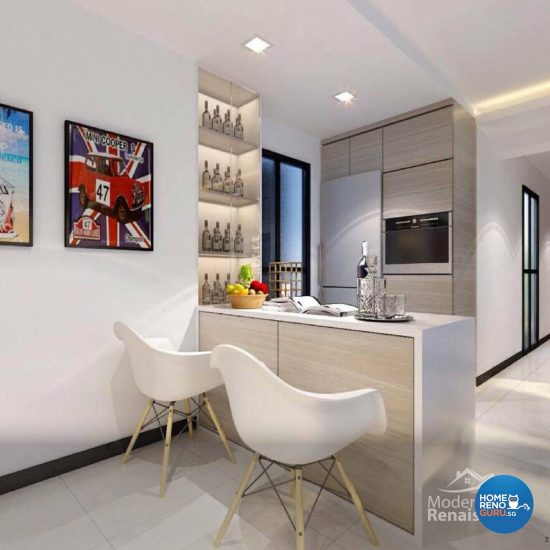 Condominium Waterbay EC | Modern Haus Renaissance Pte Ltd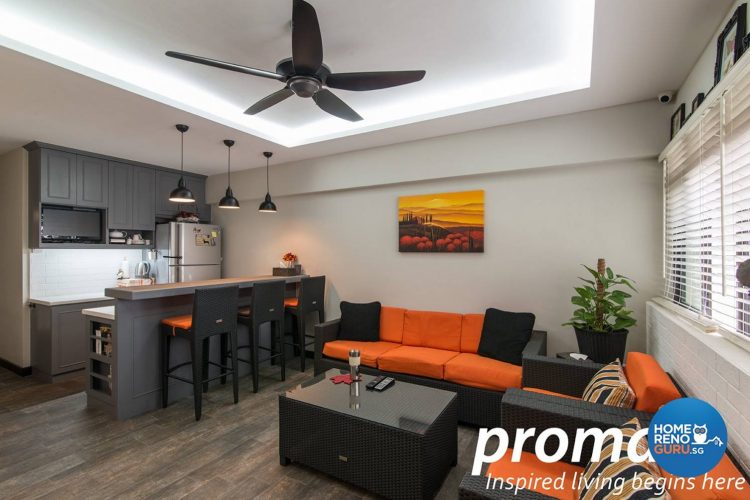 HDB Executive Apartment | Promax Design Pte Ltd
Hostess with the Mostest
Are you one of those people who like to entertain at home? You probably chat with your guests with a glass of wine in one hand and a ladle in the other, making cooking look effortless. If that sounds like you, you need a fully equipped kitchen that allows you to whip up your culinary magic and interact with the diners. These open concept kitchens are made for you.
Condominium Park East Condo | Sky Creation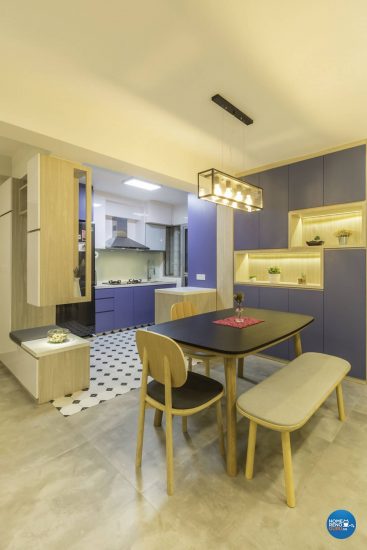 HDB 4 Room 512C Yishun St 51 | Le Interi
Looking for Interior Designers?
Let HomeRenoGuru help!
Serious Home Cook
Serious home cooks who like to stir-fry up a chilli padi storm know only too well how the pungent fumes can send the members of the household running for the great outdoors, gasping for fresh air like fish out of water. These 'convertible kitchens' with half-height windows or sliding panels are perfect for when you want to contain the cooking odours without feeling isolated from the family.
Don't forget to stay safe in your kitchen!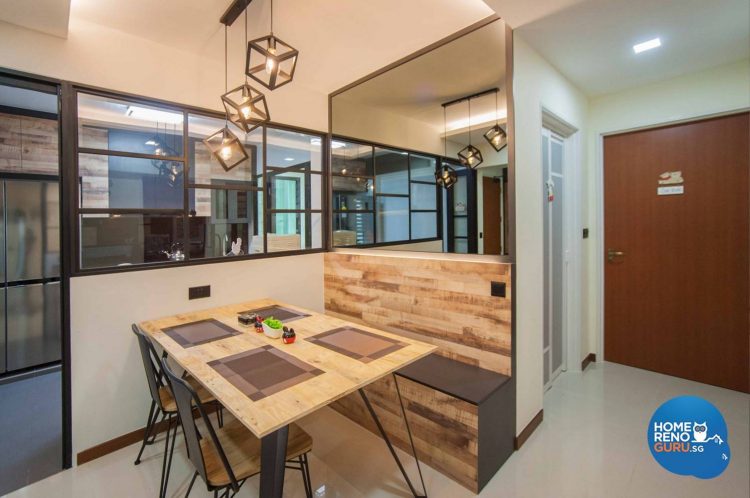 HDB 4 Blk 418B Sengkang | Love Home Interior Design Pte Ltd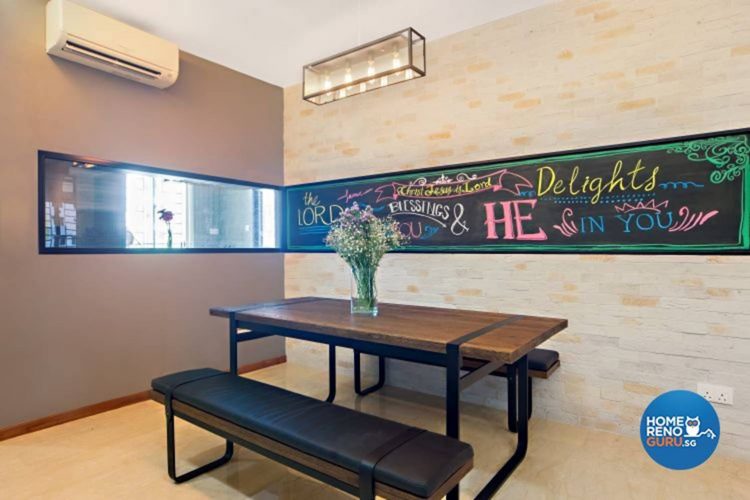 Condominium 30 Upper Serangoon View | Renozone Interior Design
Old-school Kitchen Separatist
Old-school home chefs who like to get down and get dirty, out of sight of their family and friends, need an old-school kitchen with a door that encloses and conceals. These fully enclosed, separate kitchens all have four walls and doors that close and hide away the mountain of pots and pans.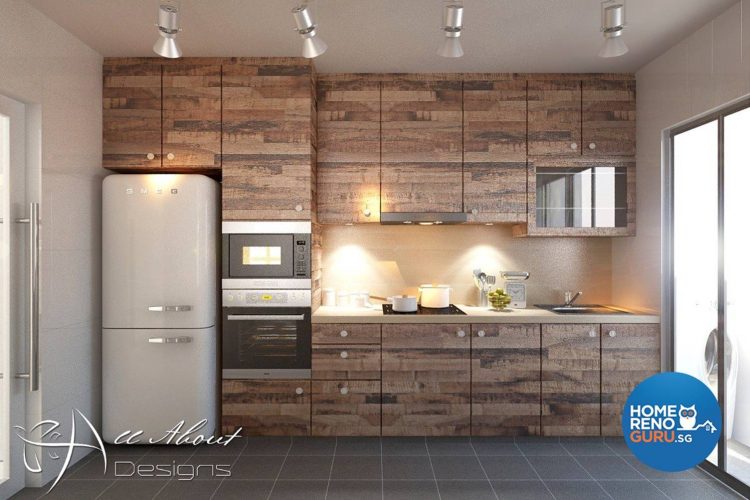 HDB 4 Room Segar Road | All About Designs Pte Ltd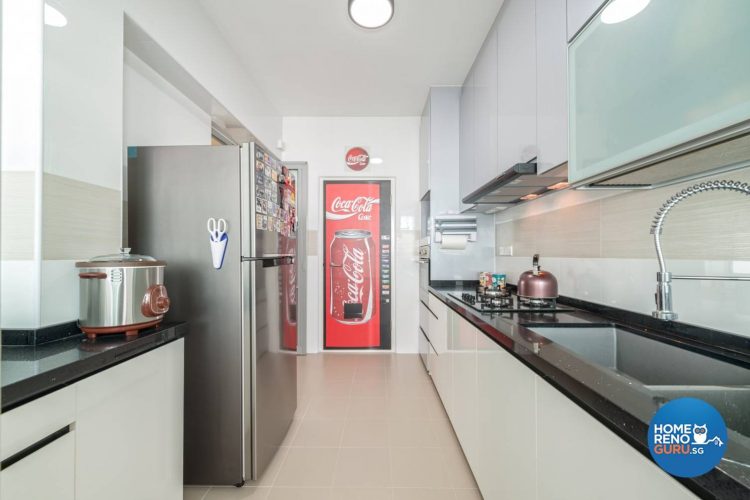 HDB 4 Room Blk 802B Keat Hong Close | New Interior Design
No matter what type of cook you are, or what type of kitchen you covet, chances are you share that common craving for savings. If you're thinking of renovating, just your kitchen or your whole home, HomeRenoGuru.sg can find interior designer that match your budget and your style. Why not requesta free renovation quote right here?
You'll stand a chance to win free home renovations worth a total of $30,000!