What To Do At Home Amidst COVID-19
28 Feb 2020
In these days of COVID-19-fuelled anxiety, the healthiest place to be is arguably at home. Nothing to do? Nonsense. Here are five satisfying, productive and meaningful things to do without walking out of your front door.
Sleep In
Strictly one for the weekends or a day of annual leave, sleeping in is an underrated indolent luxury. To ensure greater sleep quality, make sure the sheets are clean, the coffee is fresh, and you have your prettiest pyjamas on (or off). Most importantly, make sure your partner's schedule is synchronised – and like the song says, be each other's favourite waste of time.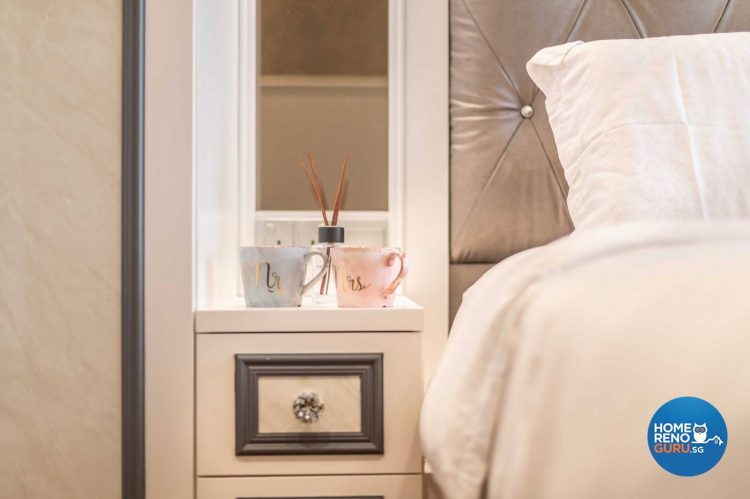 Condominium Signature at Yishun | ID Gallery Pte Ltd
Have a Singalong
How long has it been since you gathered around a piano or a guitar or even a ukulele and sang along to your favourite tunes? There's nothing quite like a good old-fashioned singalong with family and friends. Never mind if you're tone-deaf, nobody cares. A bottle of wine is optional, but useful for hydrating the throat and lubricating the vocal chords.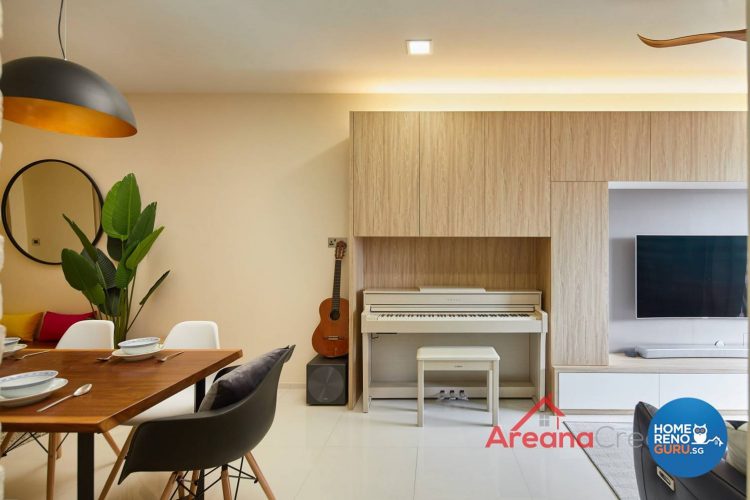 Condominium 592 Yishun Ring Road | Areana Creation Pte Ltd
Looking for Interior Designers?
Let HomeRenoGuru help!
Tidy Your Wardrobe
It's one of those jobs we all put off… and put off. But that messy wardrobe won't tidy itself. Do a 'Marie Kondo' and ruthlessly declutter, then colour-code your clothes. The effort you invest will be rewarded with an immense sense of satisfaction and precious minutes saved every morning when you can simply reach for the garment you are seeking and effortlessly slide it out, no frantic rummaging required.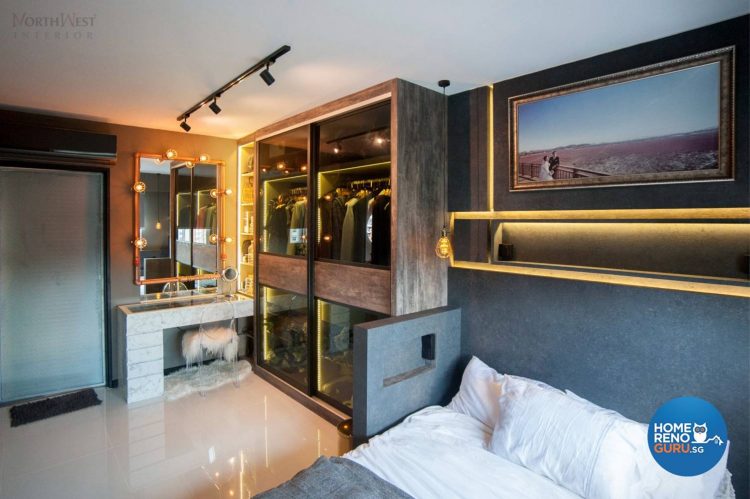 HDB 5 Room Canberra Walk | Northwest Interior Design Pte Ltd
Throw a Dinner Party
Instead of dining out, dine in. At home, there are no waiters hovering over your shoulder to take your order, no strangers seated within inches of your table and eavesdropping on your conversation, and best of all, no bill with the '+++' at the end of the evening. People tend to really appreciate the love and effort that goes into a homemade meal. And unlike at a restaurant, you can have seconds. Best of all, when you're the host, you can linger over dessert and after-dinner drinks at your thoughtfully-built bar counter without having to call a cab.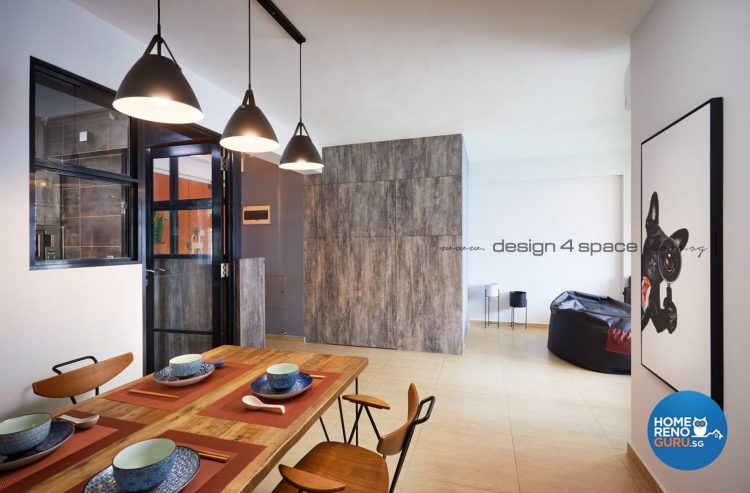 HDB 4 Room 446C Jalan Kayu | Design 4 Space Pte Ltd
Daydream
Here's a novel idea – just relax and daydream. Find a comfy spot with a view, watch the trees sway in the breeze and the clouds drift by, and let your imagination roam. Plan your next holiday, reminisce about good times past, think of faraway friends who bring a smile to your face, and be thankful for the things you have.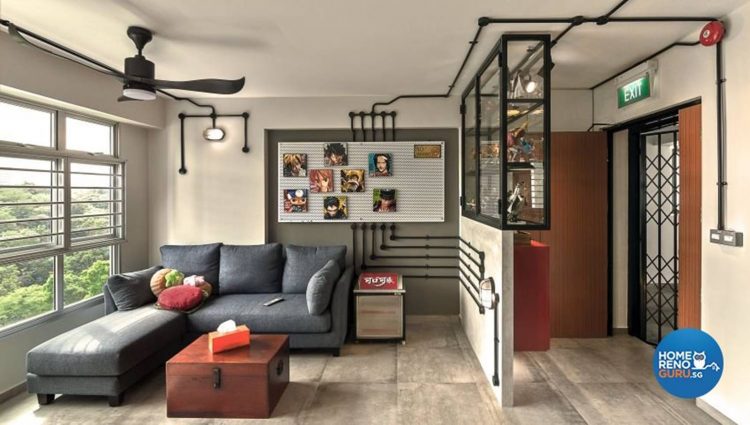 HDB 3 Room Telok Blangah Heights | Swiss Interior Design Pte Ltd
Research your home renovation
Thanks to the digital revolution, you can save yourself the footwork and do your homework at home. Online research is how most of us seek out the information we need about everything from holidays to recipes. And home renovations are no exception. Visit HomeRenoGuru, Singapore's leading home renovation website and app. Fill out a simple online form and get no-obligation quotes from a list of reputable interior design firms, all from the comfort of home.