Transforming Your Home into a Comfortable Everyday Staycation
Transforming Your Home into a Comfortable Everyday Staycation
With belts tightening amid a gloomy economic outlook, Netflix churning out increasingly more addictive series and Ubereats doing a roaring trade, 'staying in' is the new 'going out'. Here's what you need to make a staycation as good as a holiday.
Comfy Sofa, Tick
The centrepiece of every living room is the sofa. Unless you're a uni student on a budget, forget skimping on this essential item. If you really need a sofa bed for guests, make sure you invest in one that's comfy both ways. No point in having an uncomfy sofa and an uncomfy bed – that's a case of two wrongs make a very big wrong, not to mention sore backs and sleepless nights.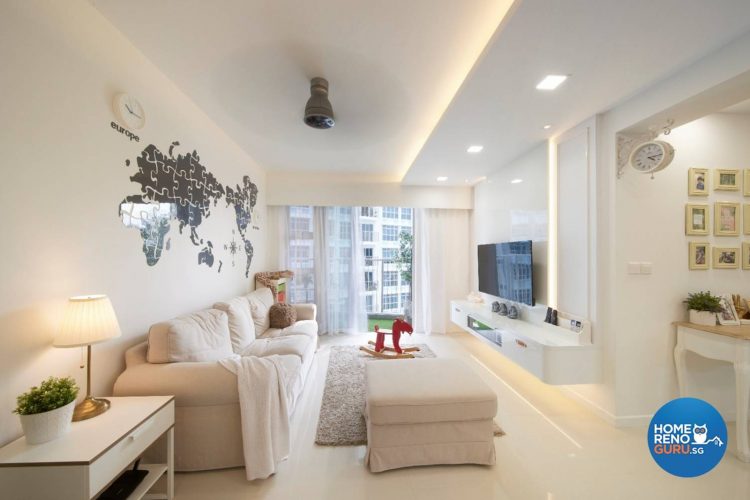 Punggol Bayview | DC Vision Design Pte Ltd
Bedroom that Feels Like a Hotel, Tick
Think of your classic hotel room layout when building a home staycation. Comfy bed, lots of pillows, two side tables, reading lights, and good blockout blinds or curtains are pretty much standard. When arranging and decorating your room, it pays to follow the same checklist. Instead of just a place to get your zzzzz, make your bedroom a cosy sanctuary for kicking back, lounging around and curling up with a good book.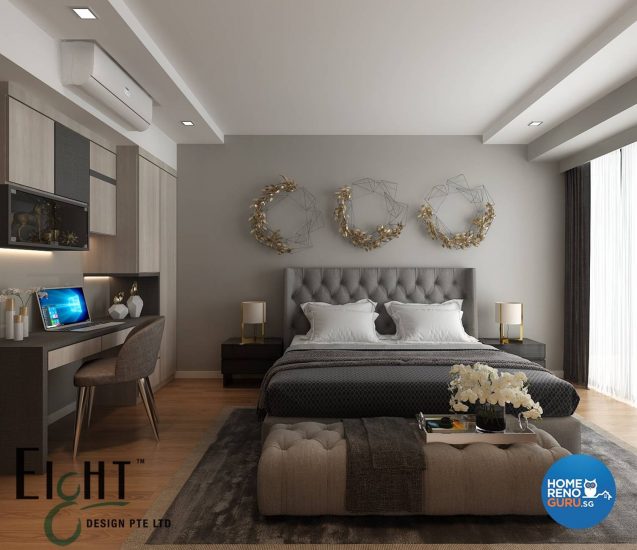 Landed House Pavilion Green | Eight Design Pte Ltd
Looking for Interior Designers?
Let HomeRenoGuru help!
Bathroom that Looks Like a Spa, Tick
Another hallmark of modern hotels is a bathroom that feels like a spa. Little touches can make a big difference. A bamboo towel rack, interesting basin designs, eco-friendly toiletries in matching refillable containers, a natural loofah or sea sponge for a good scrub, a splash of greenery, scented candles… You get the picture.
If you have the luxury of a bathtub, all the better. There's no end of luxe libations, natural botanical bath salts and bath bombs on the market to add indulgence to your tubtime.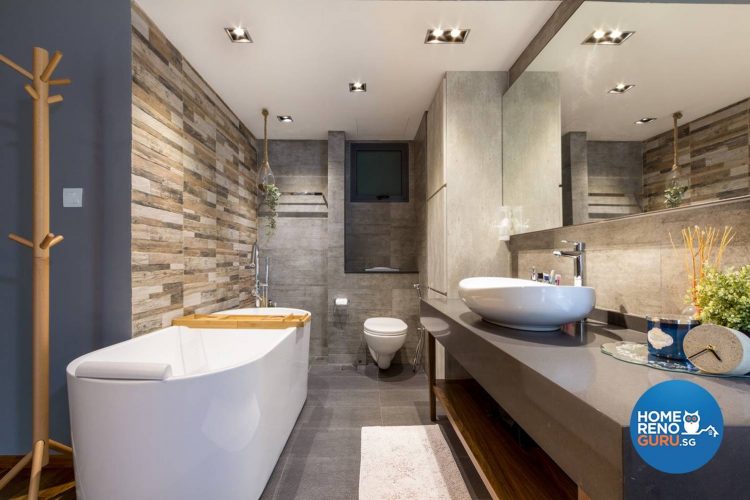 HDB 4 Room 1 Cantonment Road | Fineline Design Pte Ltd
Kitchen that Comes with a Bar, Tick
Why dress up, pay surge cab fares and battle the crowds for a drink?  All you need are a few spirits, a few mixers, some glassware, some ice, a bar counter and a couple of bar stools and you have your own home bar. Better still, the bar snacks are in the pantry of the adjoining kitchen. Need something more substantial than chips and a cheese board? Plan ahead and whip up a crowd-pleasing, easy-serving feast like paella or pasta. If all else fails, there's always Ubereats.
It's just the thing for that TGIF night in.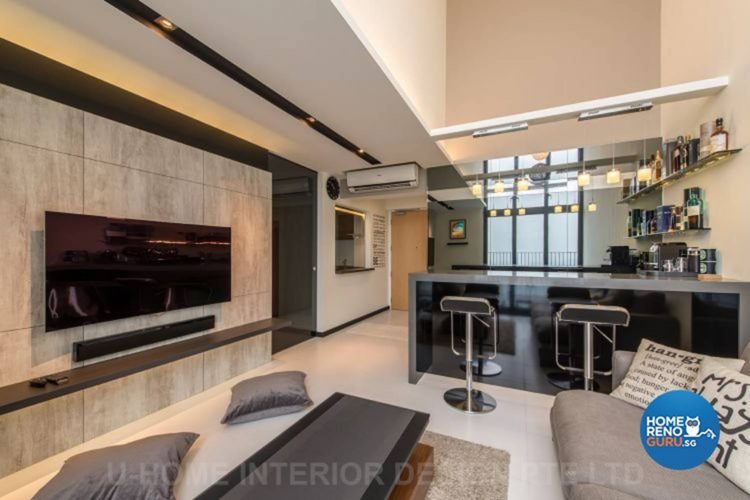 HDB 5 Room Skyterrace @ Dawson  | U-Home Interior Design Pte Ltd
Outdoor Chillax Area, Tick
Finally, Singaporeans are warming to al fresco dining and rooftop bars. If you have the luxury of a balcony, make full use of it. Invest in some rattan furniture and some potted plants, kick back and crack that bottle of wine… Saturday nights have never been so chill.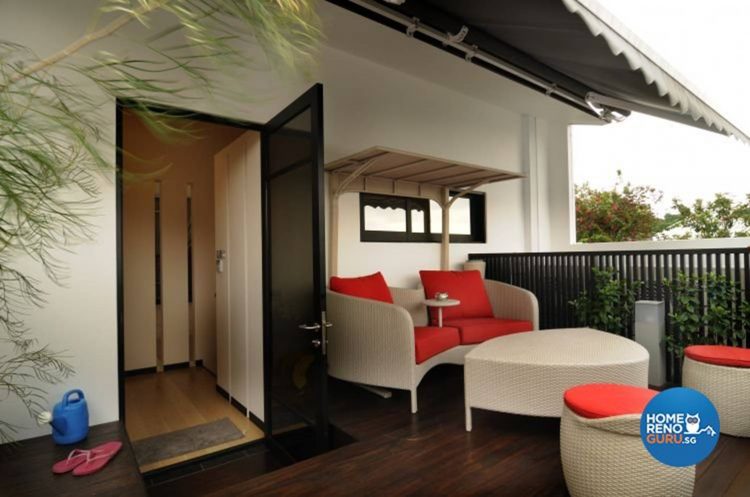 Landed Jln Gelenggang| Y-Axis ID Pte Ltd
Stay Calm and Rest Assured…
Planning and executing a renovation can be exhausting. After it's all over, you may need a long staycation to get over the stress. But it doesn't have to be like that. You can enlist the services of HomeRenoGuru, free of charge, to help you find an interior design company that fits your budget, your lifestyle and your taste. Why not request a no-obligation quote right now, right here?