Rated R For Romantic: Tips For Making Your Bedroom Dreamy
Most of us can only indulge in romantic getaways every so often. But instead of counting down to the next holiday or staycation, bring sexy back home so every day can feel like an escape.
The bedroom is where we rest and rejuvenate but it is also where we spend time with a special someone in private. It is also where we should take extra effort to keep it cosy, inviting and sensual.
Infusing romance into your bedroom through decor doesn't require a dramatic overhaul nor cheesy ideas. The following tips will give you thoughtful and elegant ideas on how to create a romantic bedroom so inviting that even Cupid will want to stay in.
1. Where Sweet Dreams Are Made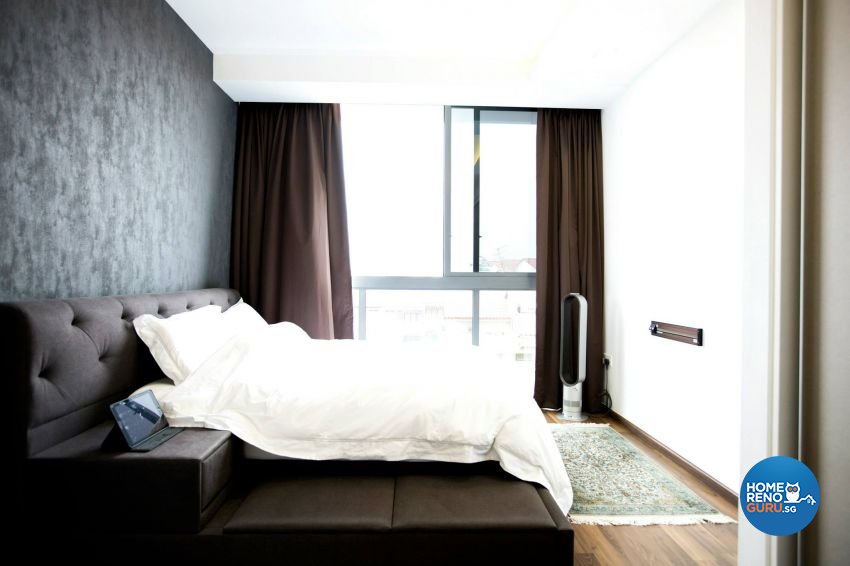 Where we should ideally spend 6 to 8 hours in a day catching up on the zzz's, the bed is likely your largest investment for the room. Not only has it got to meet your physical needs for quality rest, it also plays a big part in setting the mood.
Mabel Tan from Space n Living suggests either a classic canopy bed or for a more contemporary look, a statement platform for the bed. She says both looks are popular for creating a cosy feel to the room.
2. Slip Into Soft Sheets
A romantic bedroom should engage (but not overstimulate!) all your senses. Touch is one sense not to be forgotten when getting in the mood. After the bed and its frame have been taken care of, what goes on it is equally important. Toss out the bedsheets with loud and busy prints, anything with cartoon characters should not even be in the same room. Scratchy, low-quality sheets need to be out too. Luxurious bedding is worth a splurge on because a high thread count not only feels great, it also means it's more durable. Anything between 200-400 thread count on cotton or supima sheets should be fantastic to feel.
White sheets are of course the most hotel-like. For a subtle dash of colour, shop for white sheets with a navy trim.
3. Lighting The Way To Romance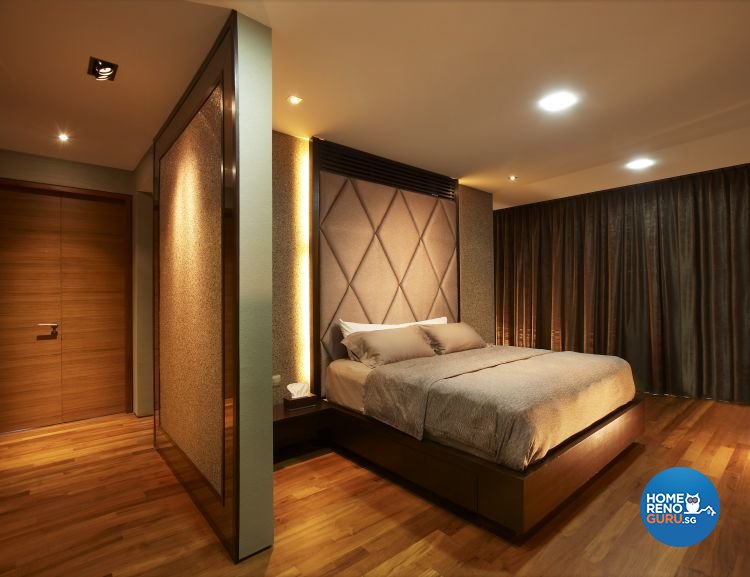 Lynwood Grove by Renozone Interior Design House
Harsh fluorescent lighting is just about the unsexiest thing to have in a bedroom.
Eric Toh from EC Vision says, "I would recommend clients to use cove lighting in false ceilings to create a softer and more romantic atmosphere. If they like fabric headboards, they can also consider installing warm lights behind so the headboard is backlit."
A romantic bedroom should be softly illuminated with warm, indirect lighting that can be dimmed and refrain from having any light fixtures on the ceiling.

Looking for an estimate of your renovation costs?
Let HomeRenoGuru help!
Get Free Quote
4. Colour In Your Mood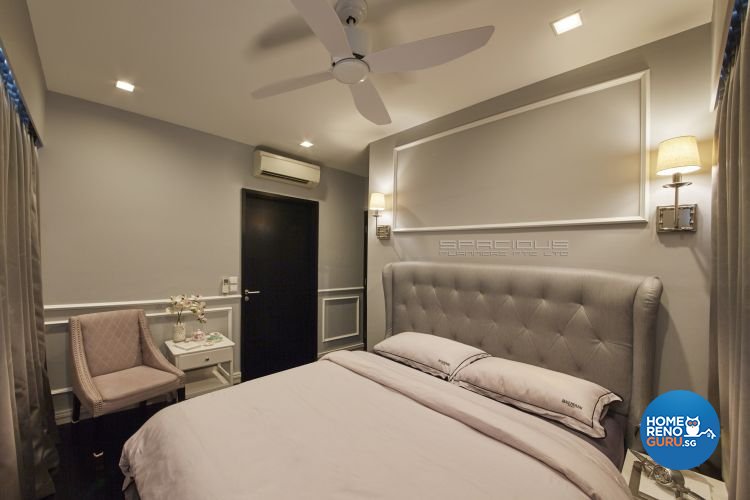 103 Treescape by Spacious Planners Pte Ltd
Colour affects how we feel and is especially important for a private space where we spend a lot of time in. Colour also happens to be a very personal choice and there is a large variety of colours that can be deemed romantic and sexy.
"I will ask my clients to consider darker colours like dark purple, for something different," says Henry Yeo from In2Space Design and Interiors.
For homeowners who prefer lighter hues, neutral colours such as tan or light grey with blue undertones can evoke a fresh yet relaxing feel too.
5. Declutter To Destress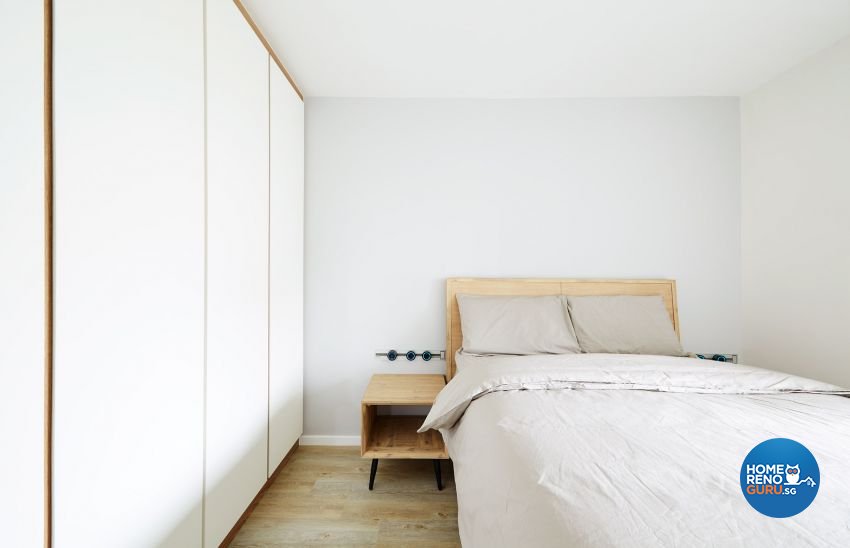 Bishan by The Local Inn.terior
A bedroom that is strewn with clothes, electronics and other knick knacks that don't actually belong in there becomes a subconsciously stressful place. Stress, as we all know, is not conducive for romance. Give the room a thorough spring clean and keep all surfaces neat and dusted. Try to keep most electronic devices out as well. Make sure you start seeing your bedroom as a retreat from all other things you do outside of it.