Top 10 Tips for an Energy-Efficient Home
07 Aug 2020
Energy forms a major part of our daily lives. Though it cannot be seen, it can be felt. From the cool breeze of your air-con to the twinge of pain you feel when your utilities bill comes in after a solid quarter of working from home (WFH). So it is definitely worth a read to find out how to make your home more energy-efficient and power up your savings.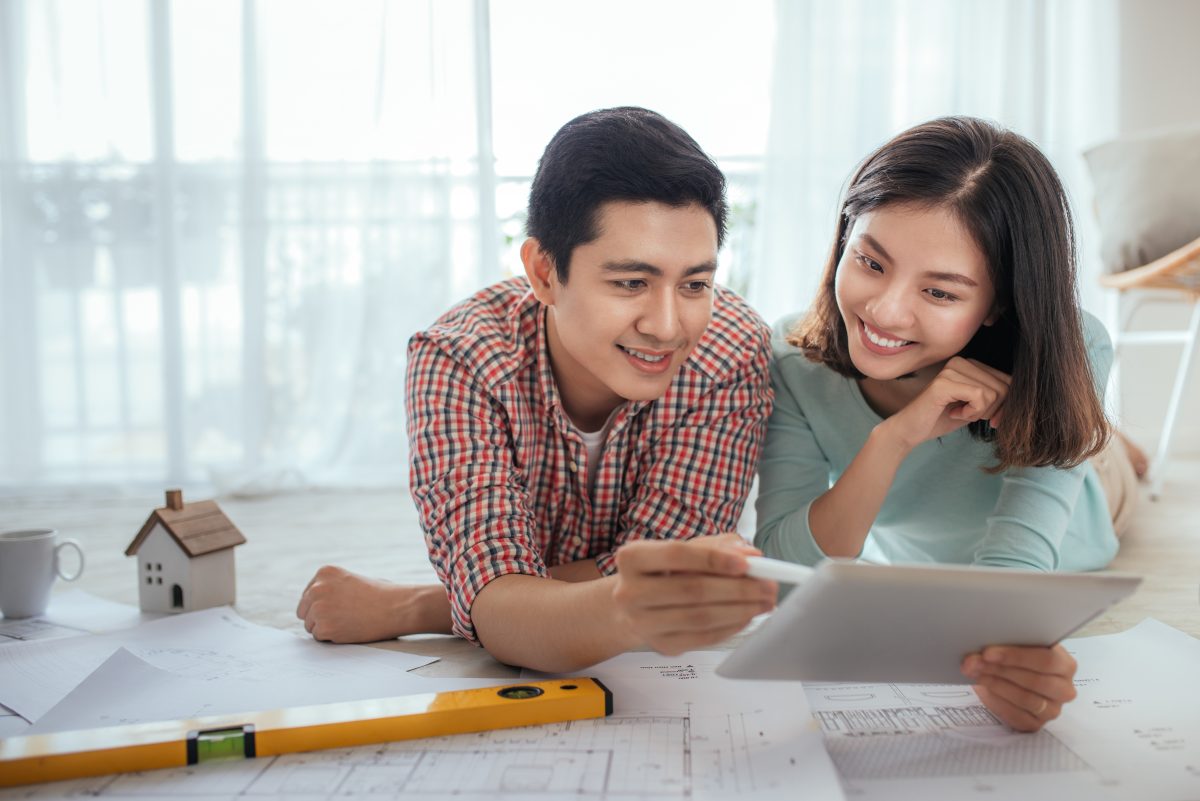 Tip #1 – Renovate with a View to Saving Energy
When planning your home renovation, prioritise the optimisation of natural light and airflow. Reducing your use of artificial lights and cooling appliances has benefits that go beyond monetary savings, as it may deliver incremental benefits to your physical and mental health. Fun fact: natural light plays an important role in our bodies' production of the 'happy hormone' serotonin.
Tip #2 – Wise Up to Smart Home Gadgets
Smart home automation devices can be linked to your smartphone or laptop, using Bluetooth, Wi-Fi and 3G, to control heating, lighting, entertainment and home security. Smart thermostats, smart fridges and smart locks have all passed through the 'trial-and-error' stage of product development. They can make your home more energy-efficient and comfortable, and your life more enjoyable. To avoid the costs of future hacking and rewiring, you should plan to integrate them into your home when you're planning your renovation.
Tip #3 – Pick the Whitegoods with the Ticks
This is an easy one, especially in well-regulated Singapore. Look for appliances with a minimum of three ticks under the Mandatory Energy Labelling (MEL) system administered by National Environment Agency (NEA). You'll save money and help save the environment by reducing your home's carbon emissions. Again, if you're renovating, pre-select your appliances so that built-in cabinetry and casing can be planned accordingly.
Tip #4 – Opt for LED Lighting
The initial investment in LED lighting over conventional incandescent lighting will pay for itself in no time. LED bulbs use at least 75% less energy than incandescent bulbs and last 25 or more times longer. Since LED bulbs don't generate heat like incandescent ones, they also help to reduce indoor temperature.
Tip #5 – Light Paint is the New 'Cool'
Consider light colours for your walls and ceiling. They reflect light rather than absorb it, as dark colours do, and help keep your interior cool. Colour psychology plays a part too. Cool colours make us feel cool, so beige, light grey and white are all excellent choices for interiors in tropical Singapore. For landed properties, a cooling exterior paint helps reflect heat away from the façade of the building, thus reducing interior temperatures and the need for air-conditioning.
Tip #6 – Look at Your Windows (Not Just Through Them)
Ensure your windows are airtight to prevent the loss of cooled air, and consider installing double-glazed windows. These are basically two panes of glass with a space between them, which serves as an insulating barrier that slows down the rate of both cool air escaping your house and warm air entering it. Window films are another cost-effective way of reducing the passage of heat through your windows.
Tip #7 – Kill the Vampire Power
Also known as ghost load, standby loss and other various terms, vampire power is basically energy loss from electrical appliances that continue to consume energy when not in use. To minimise this wasteful energy loss, always unplug appliances when you're not using them, switch from standby mode to energy-saving mode, and consolidate plugs in power boards so that you can switch off multiple appliances at once. If you're renovating, plan ahead and ask your contractor to customise a TV console and desks with space for concealed wiring and power boards.
Tip #8 – Cultivate an Indoor Garden
Indoor plants are both beautiful and useful. Not only are they natural air purifiers, but they can also cool a room. The microscopic droplets of water that they release into the air, through transpiration or 'sweating', have a cooling effect as they evaporate. So, green your home with potted plants. The possibilities are endless –  from a window planter box in your living room to a vertical garden up your wall.
Tip #9 – Enclose Your Work Station
Though open concept living has many benefits, energy-efficiency is not one of them. Especially if you are going to WFH till further notice, consider working in an enclosed space that can be efficiently cooled in isolation, rather than a large open one. If you do not have a separate study or a small second bedroom, consider creating one or including one in your next home renovation.
Tip #10 – Consider an Independent Electricity Retailer
Since the Open Electricity Market (OEM) became fully effective in Singapore on 1 May 2019, local homeowners are no longer bound to the national provider but are free to select and buy their power from independent electricity retailers. A survey by the Energy Market Authority showed that about 46% of residential consumers had switched to an independent electricity retailer by the end of 31 March 2020. The same survey concluded that those who had switched were enjoying savings of between 20% and 30% compared to the regulated tariff charged by SP Services.
Tuas Power is a popular choice among the 12 independent electricity retailers operating in Singapore. Adding to its appeal is the fact that its contracts are currently bundled with complimentary 12-month Home Insurance or Personal Accident insurance from Aviva.
Tuas Power also offers you the convenience of continuing to receive one consolidated bill from SP Services that covers electricity, water and gas, just as you did before switching. You simply select your preferred rate instead of the regulated tariff, after which SP will continue to manage payment and collection, just as it has always done for its customers. With other retailers, you may receive two separate bills – one for electricity, and one for water and gas. Sometimes, you may even have to pay extra for a physical mailed bill. With Tuas Power, you don't need to decide between an ebill or a physical bill, since you can enjoy both – a utilities bill and an ebill via the SP app.
What's more, if you intend to move home, you can transfer the balance of your contract with Tuas Power to your new home without any additional charges, with just one month's notice.
Start Saving on Energy Now
A home renovation is the perfect opportunity to implement energy-efficient modifications that will easily pay for themselves in the long run.
If you're not renovating any time soon, you can still adopt many energy-saving practices right now. For example, visit https://savewithtuas.com/residential/our-electricity-plans/ and you could be buying your reliable electricity supply from Tuas Power, while enjoying home or personal accident cover from Aviva, in just 10 minutes. You'll also receive a generous rebate of up to $115 just for moving to Tuas Power, which can be used to directly offset your whole SP Services bill.
After all, most of us are now spending more time at home, and will probably continue to do so in the foreseeable future. An energy-efficient home makes more sense – and potentially saves more dollars – than ever before.
Source:
https://www.ema.gov.sg/cmsmedia/News/Media%20Release/2019/20191015_MediaRelease_Positive-Experience-Open-Electricity-Market.pdf