6 Indoor Plants Perfect for your Home
16 Mar 2017
For some of you, your gardening experience might be limited to the germination experiments circa primary school. In Singapore, the truth is that there is simply no space for us HDB dwellers to grow a green wonderland, alá Botanic Gardens. Of course, if you're longing for the countryside, there's always the option of setting up a roof garden.
But for those of you not blessed with green fingers, what can you do to add some greenery to your homes? Fear not! If you're frond of plants, here are some low-maintenance ones to display in your home!
1) Aloe Vera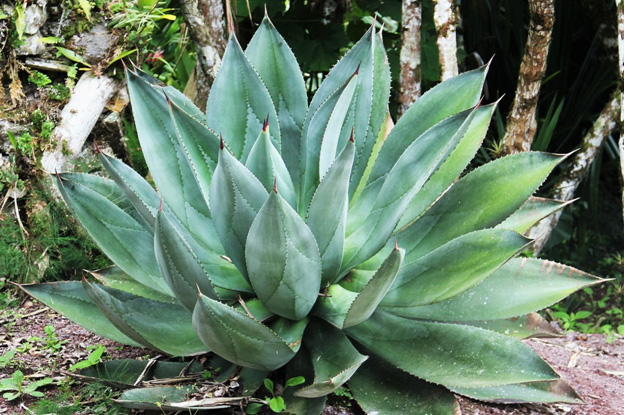 'Ello, Vera. If your name is Vera, this plant might be perfect for you! On a more serious note, this amazingly useful plant can be used just about anywhere, from your food to your skincare products. As a houseplant, aloe vera actually absorbs formaldehyde (an unfortunate byproduct of household cleaning agents). The gel of the aloe vera is also useful for injuries and burns due to its soothing properties. While aloe vera may not be especially Tumblr-worthy, it's sure to add some life to your home (especially for the bachelors and bachelorettes out there!)
2) Philodendron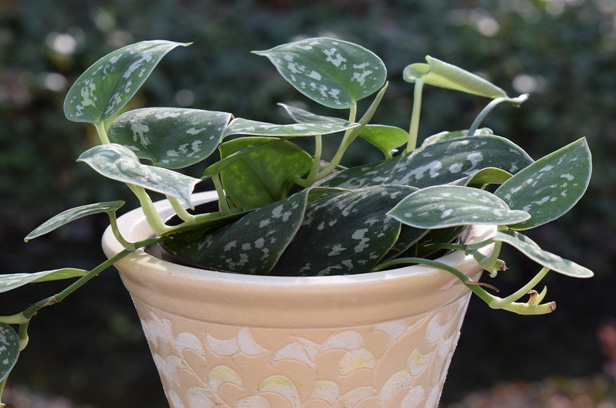 As a low-maintenance plant, philodendron plants are recommended for new plant owners. They adapt to new conditions easily and don't experience as much stress as most houseplants when moving from indoor to outdoor settings. Furthermore, philodendron has NASA's seal of approval in air purification! Like aloe vera, it absorbs formaldehyde as well as benzene, ridding your home of harmful chemicals in the air.
For green leafy plants such as philodendron, Rachel Chew from ID Gallery says that as greenery, philodendron will still match most modern/contemporary/minimalist home decor. She suggests a colour scheme that comprises mostly of white and wood.
3) Eucalyptus
In this week's edition of koalas' favourite foods, the eucalyptus plant is a headliner. If you've never heard of this plant before, you've probably smelt it- herbalists and aromatherapists use eucalyptus to treat respiratory ailments, such as bronchitis and the common cold. Growing eucalyptus in your home also ensures a steady supply of essential oils that can be used for cleaning, moisturising, air cleansing….the list goes on!
[cta1]
4) Barberton Daisy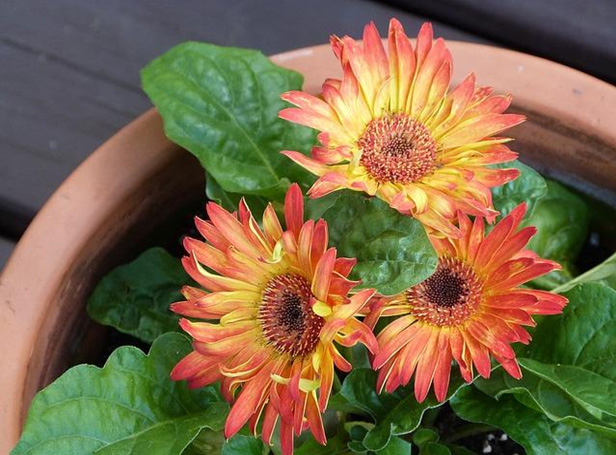 More commonly known as the gerbera daisy, this brightly coloured flower is known for its air filtering properties. Its wide variety of colours- ranging from white to red to pink and more, also makes it a gorgeous splash of colour in your home. Orange gerberas, the most common variant, also means sunshine in life, so you'll feel better just looking at it.
Wilson from Rezt n Relax suggests that homeowners set aside a feature wall to be painted to match the brightly coloured flower. Take note though – just the feature wall is sufficient, as too much will result in your home looking garish.
5) Chrysanthemum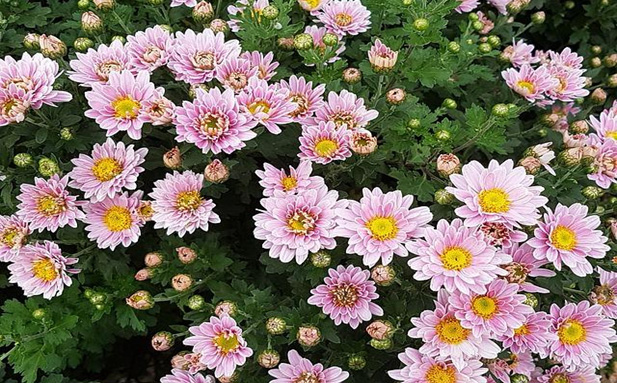 The joke goes like this- Chris and the mum….. Anyway, you've probably seen yellow chrysanthemums before. You might also have drank chrysanthemum tea, which is well known for its healing properties. Growing chrysanthemums indoors is easy and requires little special care beyond watering, good soil and drainage. It's also on NASA's list of natural air purifiers! For homeowners, a simple pot of these vibrant blooms will brighten up your home- hashtag Instagrammable?
6) Peace Lily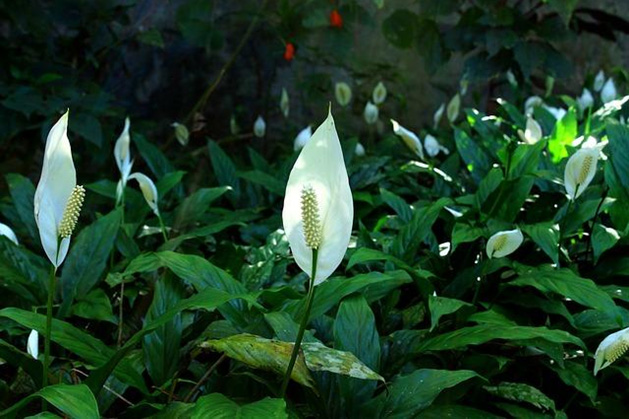 NASA's list of indoor plants that could double up as air purifiers has been mentioned a few times here- but the peace lily truly takes the cake. Along with the chrysanthemum, it is one of two air-filtering plants that can remove 6 kinds of harmful chemicals. To sweeten the deal, this elegant bloom thrives in our hot and humid climate- so no worries even if you occasionally leave it outside! Talk about icing on the cake!
Paul Chang of Beaux Monde remarked that Singaporean homeowners normally display their plants on the balcony or living area. "Some homeowners take into account the fengshui of the house. They might put some plants around the vanity area to highlight it."
Above are some suggestions for homeowners fond of plants as a complement to their home decor. If you're still not completely sure, here are some other ways to spruce up your home. Peace out and remember to branch out and explore what you'd like in your dream home!