5 Totally Instagrammable Modern Design Trends
Before the time of Pinterest, Tumblr, and Instagram, the mark of a beautiful Singaporean home was simply one that resembles an IKEA showroom. Today, in an age where terms like Instagrammable and #housegoals have become daily vocabulary, the definition has become ever-changing. Whether you're making plans for a successful BTO ballot or a complete makeover for your apartment, here are 5 modern design trends that will make every corner of your home instagram-worthy.
Trending Interior Design Styles Of 2016
Scandinavian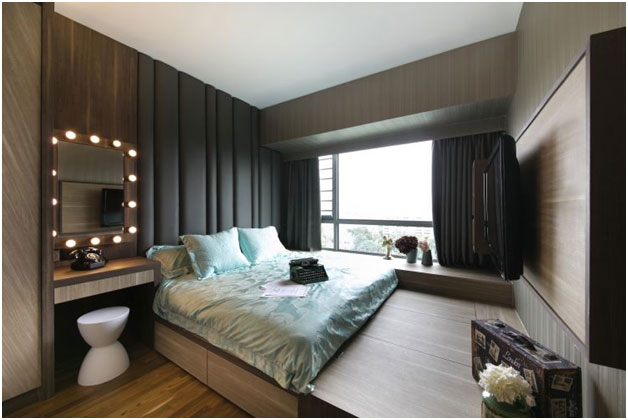 Condo 3 Bedroom – Waterfront Wave by Starry Homestead Pte Ltd
This is basically theBreakfast At Tiffany's of interior design – a classic that never goes out of style. Simplicity and liveability reigns above all things in this nordic theme. It's as functional as it is aesthetic, never complete without light wood, crisp whites and elegant symmetry.
HDB 5 Room – Tampines by Nativ9 Design LLP
This popular layout is always fun to curate. You can easily personalise it with an occasional burst of colour or muted vintage decor. Don't forget the sheer curtains and thin blinds! Soft, filtered light is a staple of the Scandinavian home. Joshua Wong from Design Profession gave us some advice to nail the Scandinavian look: "Colours are really important for a Scandinavian look. Try to stick with three light basic tones like white, grey or blue. Go for simplicity, not complexity."
Minimalist
Minimalist by Rezt & Relax Interior
You know a minimalist home when you see one – it is an exemplary illustration of the old adage, "less is more". Rarely will you find clutter, decor or protruding furnishings. It is clean and stylish with only basic furniture, kinda like a page out of the Kinfolk magazine.
Yung Kang Road by Dzign Station Pte Ltd
A true minimalist doesn't need railings for the staircase.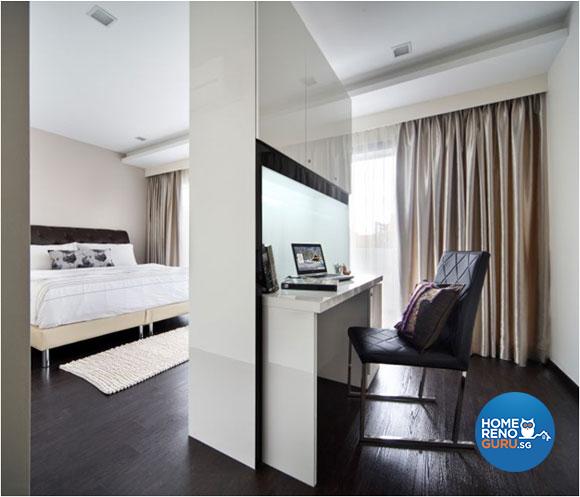 Landed House Project by Form & Space
The minimalist home boasts an abundance of space without ever feeling foreign or empty. In fact, look closely and you'd find homeliness in the tiniest of details. Like a favourite painting or an unconventional divider.
Looking for an estimate of your renovation costs?
Let HomeRenoGuru help!
Ask For Quote
Country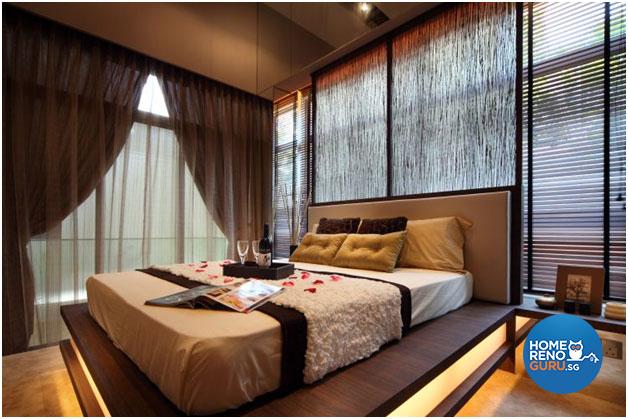 The Serennia Condominium by Vegas Interior Design Pte Ltd
When the country style comes to mind, most people picture a grandmother's cottage in the far suburbs of England. But while traditional, its charm can also ooze in contemporary ways that don't involve a barn door.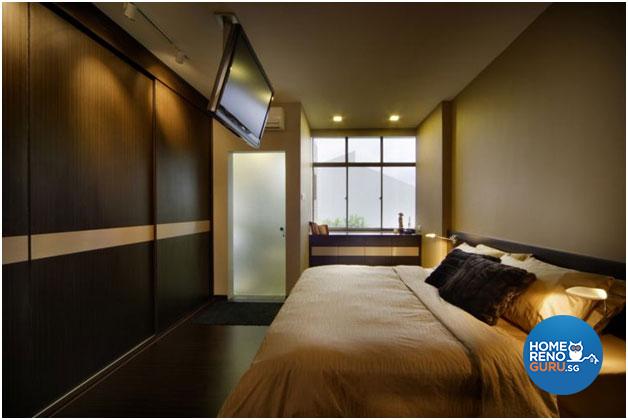 41 East Coast Terrace by 2nd Phase Design ID Pte Ltd
Characterised by heritage textiles, classic furniture and dark woods, a country home is inviting and cosy by default. Keep things modern by giving it a faux brick wall, or dressing it in a monochrome or pastel colour scheme.
D'fresco by Distinctidentity Pte Ltd
Anthony from 96 Degree Designers had this to say about country style kitchens: " Ceramic wall tiles with homely graphics are the way to go for a country kitchen. The style also fits island hood or counter fixtures. Although those fixtures may not fit smaller kitchen units, we can work around that by reducing cabinets to retain a clean vibe that seems less heavy."
Retro
If you're an old soul who loves everything vintage, transform your house into a time capsule and coming home will always be a blast to the past. Retro was once synonymous with bold patterns and loud colours, but execute it tastefully and you'll steer clear of the tacky territory.
Bukit Merah View Project by Chapter B Pte Ltd
Make your plain walls canvases for pop art prints – a little Marilyn Monroe and Andy Warhol never hurt anyone. Or decorate your space with antiques like gramophones and typewriters. Fancy something a little more local? Take a cue from the hipster cafes and bring out the grid walls, rattan chairs and enamel crockery! If you really want to nail the retro vibe, Paul Chang from Beaux Monde offers this piece of advice: "It can be difficult to get the materials and furniture from the past, so retro relies on colours instead. Bright contrasting tones can really bring out the feelings of the days past. Red and black as well as green and yellow are some winning combinations. "
Industrial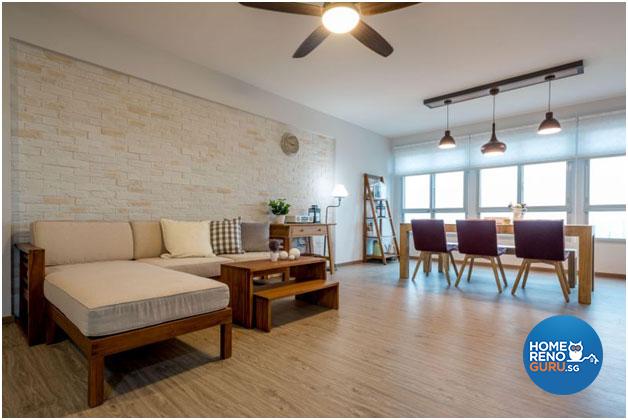 415B Fernvale Link by DB Studio Pte Ltd
Back in the day, any homeowner would've entered such an apartment only to exclaim, "How on earth is this a completed job?!" Who knew this unfinished and raw look would someday become one of the most popular design trends for houses, cafes and even offices?
Telok Blangah Heights by Meter Cube Interiors Pte Ltd
Rustic walls, naked light bulbs, and exposed pipes are trademarks of the industrial home. In true warehouse style, things that are typically concealed in homes are now bare. Its organic charm isn't all cement and bricks, though. Complement the monochromatic layout with bold artworks and touches of polished glass for a luxe feel!
Start Creating Your Dream Home
Your home is an expression of your taste and personality. Whether you're a minimalist or an oldie at heart, you'll find a design trend on our site that's right up your alley. Never splurge on staycations again when you have a house this beautiful to call your own! Seeking more inspiration for your home renovation? Find out how you can level up your home redesign with smart appliances and ensure that the renovations are well-executed.