In 2019, What Does It Mean to Have a 'Healthier Home'?
02 Oct 2019
In 2019, What Does It Mean to Have a 'Healthier Home'?
The smarter we become, the more we realise that in our rush to acquire and advance, we may have overlooked the obvious – that health truly is wealth. Architects, interior designers and homeowners are wising up. Consider what makes a home 'healthy'.
Sunlight and Fresh Air
The Scandinavians got it right – natural sunlight has a positive effect on people. In fact, decreased exposure to sunlight actually makes your serotonin levels drop. Thankfully, most modern homes optimise access to natural light. It not only makes you feel better, but it saves on your lighting bills, too.
Now, you might frown and wonder how that works in a hot climate. But clever scientists have got it nailed with smart windows. The latest smart windows are treated with a special coating that blocks the heat without blocking out the light, by reflecting infrared rays away from the building. Brilliant.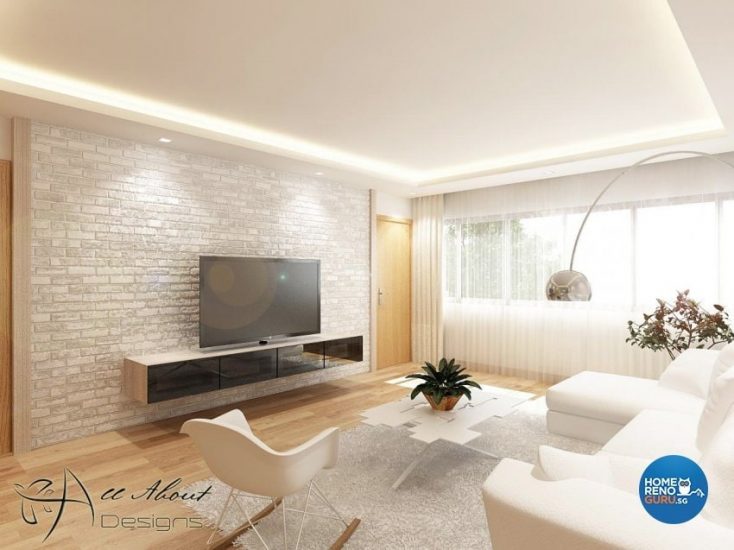 HDB 5 Room Tampines Street | All About Designs Pte Ltd
The Power of Green
Plants, like sunlight, seem to just perk us up. There's a scientific reason for that. Thanks to photosynthesis (are those trace memories of biology class stirring?), plants are natural air fresheners. They reduce carbon dioxide levels, increase humidity and ever-so-slightly lower the air temperature.
Naturally, indoor pot plants and green walls look great, too.
HDB 4 Room 186A Bedok North | DC Vision Design Pte Ltd
Social Connectivity
We see it far too often – on buses, trains and even in restaurants. Everyone is shut away in their own little world, staring at their phone as if the most interesting things in the world are all inside it. Have we got news for you. The interesting stuff is not in your phone – it's in the world outside it.
Squinting and hunching over a mobile phone, or playing the same video game for hours on end is bad for your body as well as your social life. Fortunately, open concept homes that have spaces for family dinners, sing-alongs and other group activities are the norm these days. Not only do they encourage togetherness, they avoid the wasted space of unnecessary dark hallways.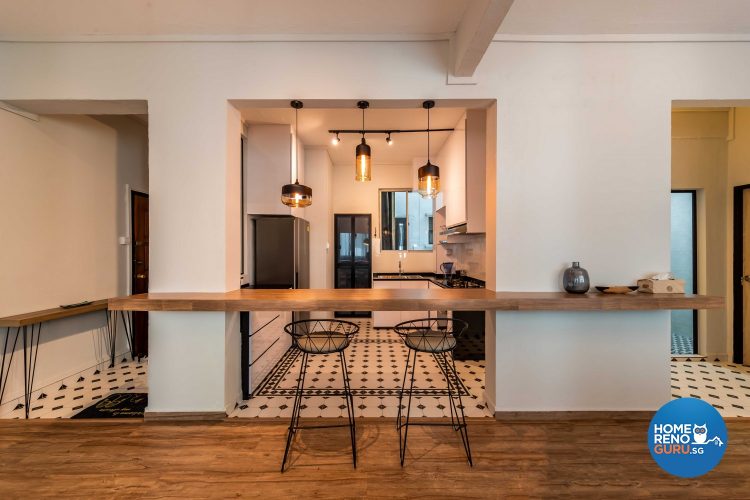 Condominium1 Jalan Jintan | Leef Deco Pte Ltd
Looking for Interior Designers?
Let HomeRenoGuru help!
A Material World
More and more people are embracing the beauty of natural materials. After the novelty of engineered materials, granite, marble and wood are in vogue again. And the drawbacks of old, especially the tendency of wood and natural stone to be susceptible to scratches, have been overcome by new technologies. New coatings have endowed timber and stone with added durability without altering their aesthetic appeal.
Tactile plant-based materials like cork, rattan, bamboo and seagrass have also made a comeback. Ethically grown cotton, wool, linen and silk are more popular than ever. Generally, natural materials are better than synthetic ones, both for the environment in your home and on our planet.
Even paint has come under scrutiny. Healthier paints like Nippon Paint's market-leading Odour-less range are now the natural choice of health-conscious homeowners.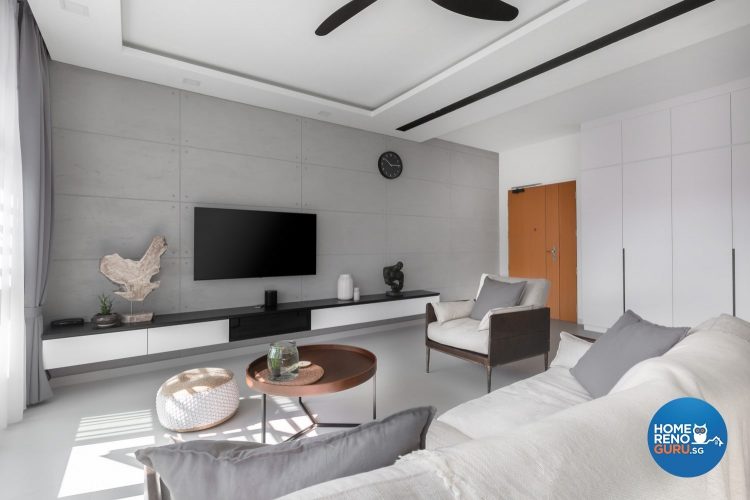 HDB 5 Room Blk 439C Bukit Batok West Ave 8 | U-Home Interior Design Pte Ltd
Location and Lifestyle
Given that a home is one component in a community, location plays a large part in the overall healthiness of a home. When considering a property, homebuyers should ask themselves – is it close to parks, with jogging and bicycle tracks? Is it close to public transport, requiring you to walk a little rather than blow money on petrol or taxis and upsize your carbon footprint? Is it close to family and friends?
The healthiness of a location is not about the swankiness of the address, it's about the connectivity and facilities of the neighbourhood.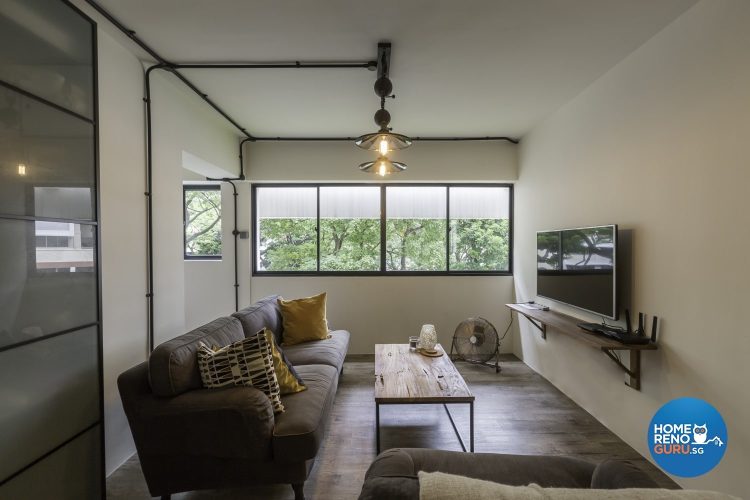 HDB 4 Room Blk 421 Serangoon Central | Renozone Interior Design House
Not to Forget, the Obvious
A dusty bench press that has evolved into a shoe rack and a few free weights buried beneath piles of outgrown gym gear do not a healthy home make. However, wall-mounted bike racks, a designated space for yoga, a built-in sauna, a bath with hydrotherapy jets to ease the sore muscles of the household athletes – these facilities are conducive to building fitness into daily life.
Building a home gym that fits your lifestyle helps to make a home healthy. It's more difficult to incorporate it as an afterthought. Ideally, you should plan it at renovation stage.
HDB 5 Room Blk 318A Yishun Greenwalk | New Interior Design
Peace of Mind and Financial Health
When renovating your healthy home, keep an eye on the bottom line. Stressing over over-spending and tracking down an elusive project manager who goes MIA for stretches at a time is definitely not good for your health, physically and financially.
Choose your interior design company with care. To help you compile a shortlist, why not let HomeRenoGuru help? In fact, if you can request a no-obligation quote, you'll stand a chance to win home renovations totalling $30,000!