Recent unforeseen events have put many plans on hold. If selling your home was on your to-do list, it may pay to wait. Read on to find out why.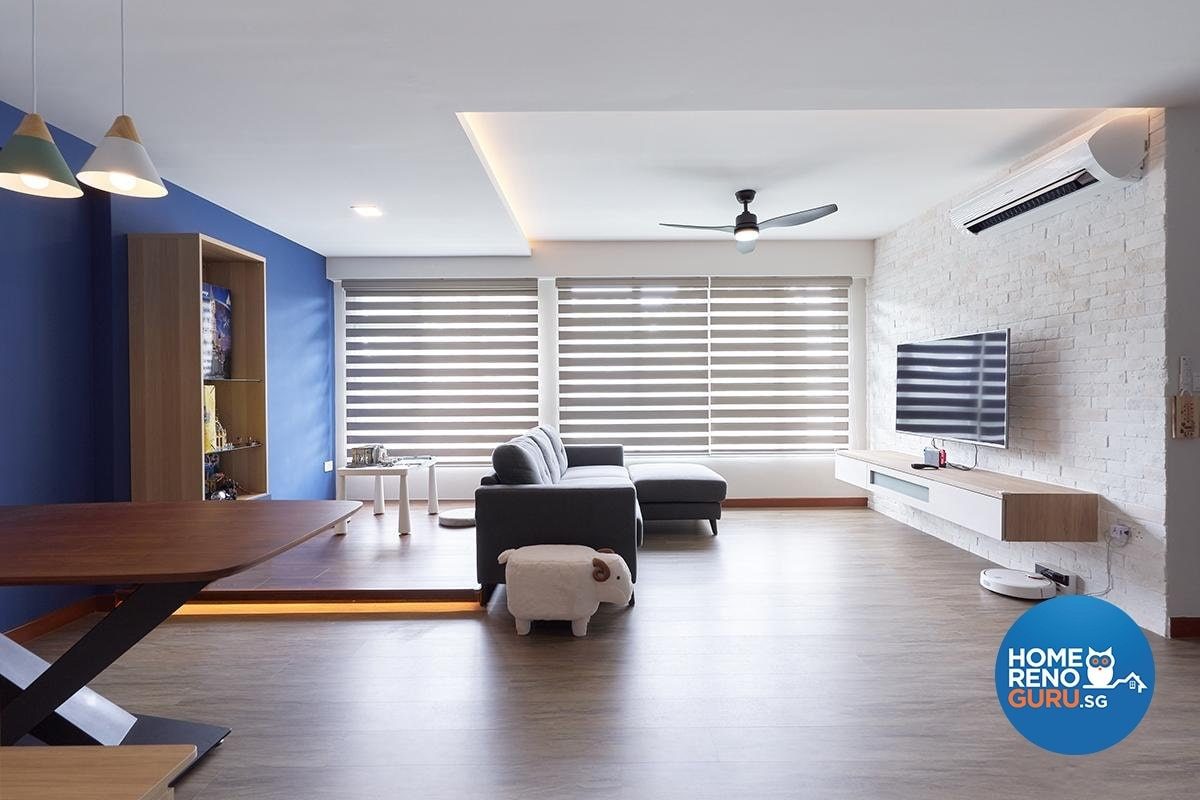 HDB 4 Room Teck Ghee @ Ang Mo Kio | Swiss Interior Design Pte Ltd
Sales and prices are heading south
In the HDB market, resale flat transactions fell by 7 percent from the last quarter of 2019 to the first quarter of 2020, though prices held steady. In the second quarter, activity has grounded to a halt due to COVID-19 restrictions on property viewings and widespread economic uncertainty.
In the private property sector, analysts predict private home prices to continue to drop to up to 8 percent for the whole year. The good news is, they do not foresee a steep plunge like the 24.9 percent slide over four quarters during the Global Financial Crisis.
The message is clear. Whether paralysed by fear of job loss or fear of the virus, buyers are not biting. For now. Instead of trading up to a new home, perhaps you should consider giving your current one a makeover?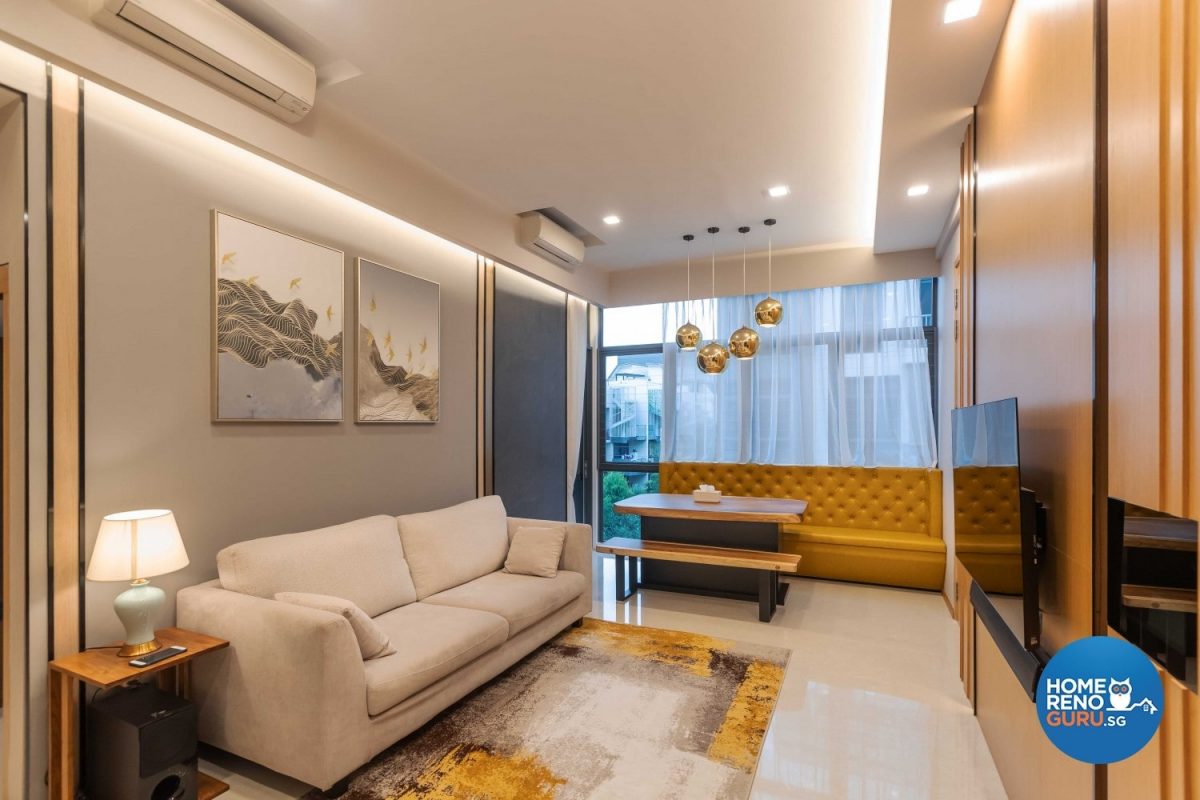 HDB 4 Room The Creek | Ciseern by designer furnishings Pte Ltd
Renovate now and add resale value for later
Nothing lasts forever. These trying times will pass, so will the slump in the property market. Many predict a surge in transactions across the HDB and private sectors once the Circuit Breaker has been fully lifted. Others predict that the market will be flooded by pent-up supply – especially private developments whose scheduled launches had been postponed. This could push transactions up and prices down.
At the end of the day, it's anyone's guess. One thing's for sure, confidence will return to the market. So adding resale value to your current property is an investment that is bound to pay off – it's just a question of when.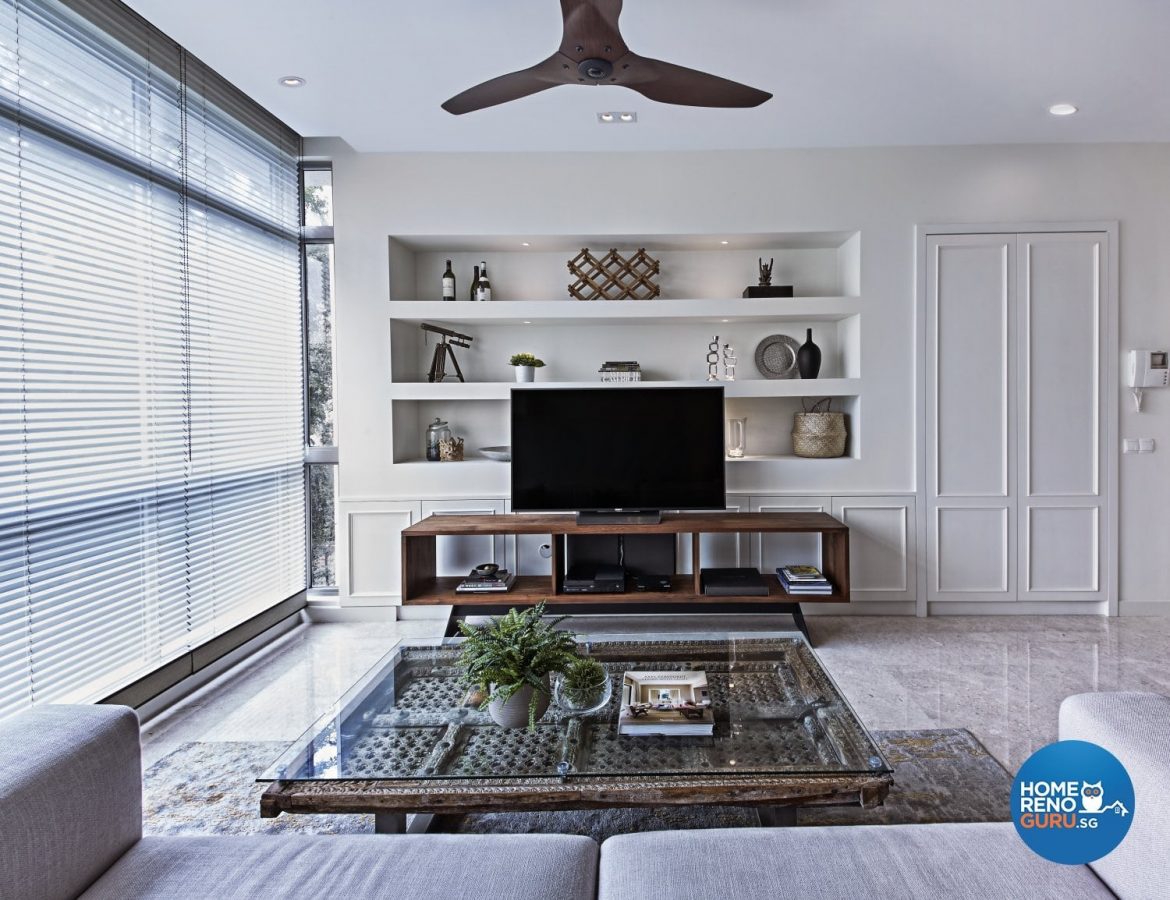 Condominium The Imperiol – Jalan Rumbia | Edgeline Planners Pte Ltd
Focus on the kitchen
A general rule-of-thumb when renovating with an eye to sell is to splurge on the kitchen and bathrooms. Potential buyers gravitate to these two areas to gauge their comfort levels with a property. A grotty kitchen or bathroom is a big turnoff, while a sparkling clean and modern one is a major plus.
While you may be tempted to add personality to your kitchen with quirky touches, remember that everyone's taste is just like yours – personal. If you're looking to optimise resale value, it's best to confine yourself to clean, functional lines and neutral-coloured cabinetry. You can always personalise your kitchen with small loose objects like boldly coloured utensils and small appliances, printed linen, greenery and wall art. Coordinated modern built-in appliances, ideally from the same brand and collection, will also ramp up the appeal of your home for prospective buyers.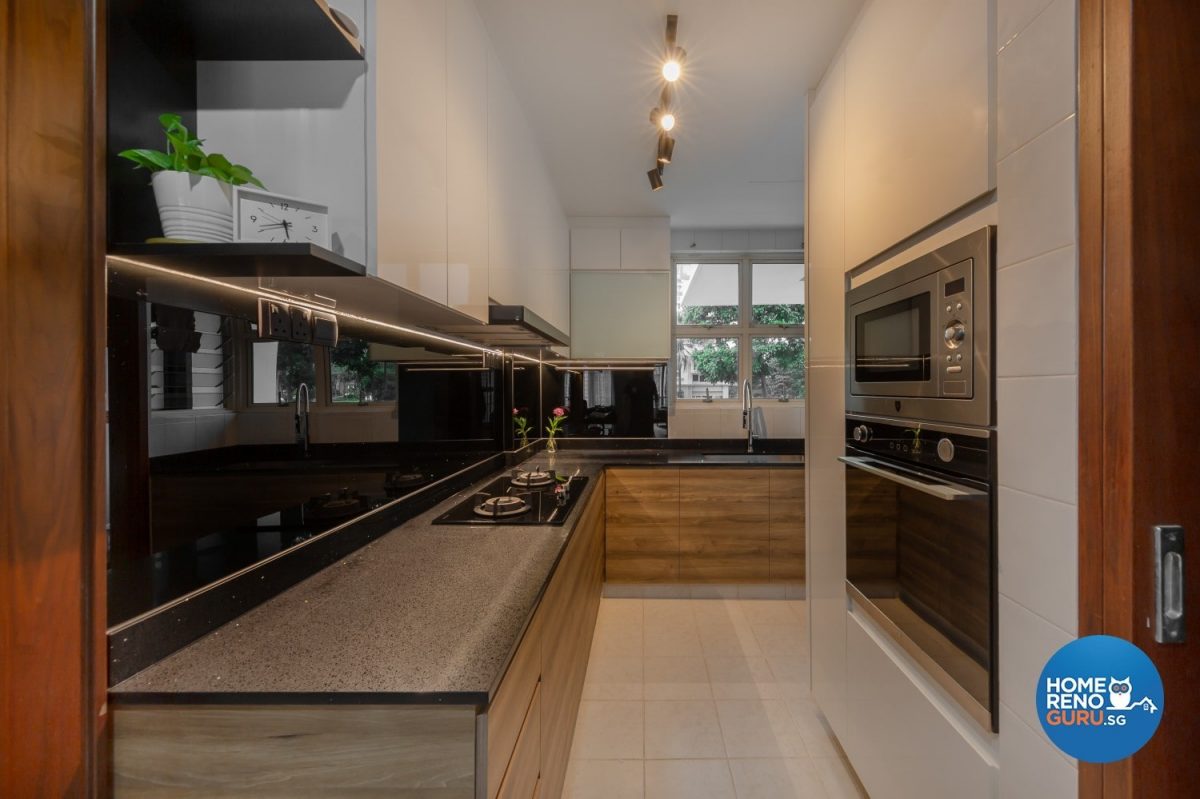 HDB 4 Room Hillview Ave Hillinton Green | In2Space Interior Pte Ltd
Open up the spaces
Despite homeowners' mad mass scramble to section off areas of their homes in the aftermath of the WFH advisory, buyers generally gravitate towards open-concept living areas. Keeping your spaces open and fluid enhances the illusion of space, which will always be appealing in space-scarce Singapore.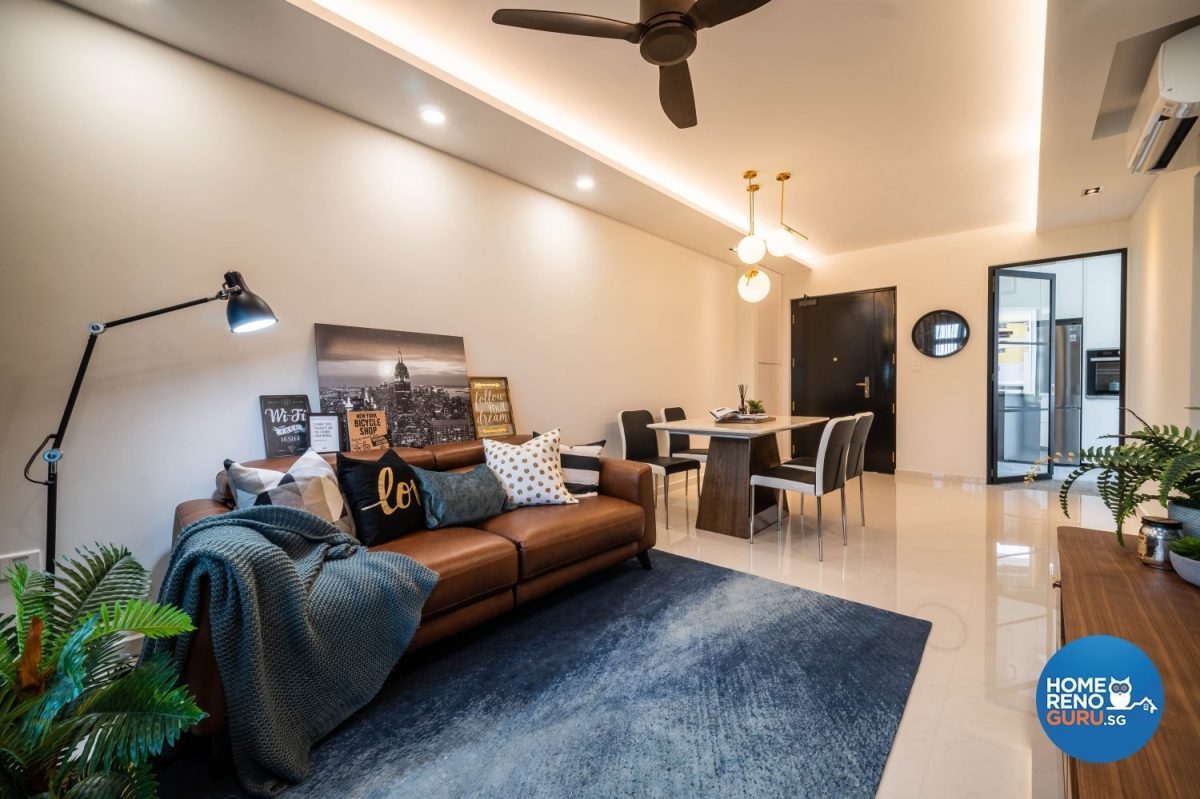 HDB 4 Room Henderson Road | Rezt+Relax Interior Design
Don't ignore the floor
After the kitchen and bathroom, and the general feeling of spaciousness, the next most important thing to address to optimise the resale value of your home is the flooring. Nothing dates a space as much as cracked tiles, worn linoleum or scratched floorboards.
There are loads of great new flooring materials on the market, including affordable engineered wood and wood lookalike laminates. If you want to save the expense and hassle of hacking the existing flooring, you can ask your interior designer if it's possible to overlay the new flooring. Bear in mind that it will raise the level of your floor slightly, so internal doors will need to be adjusted to clear the new height.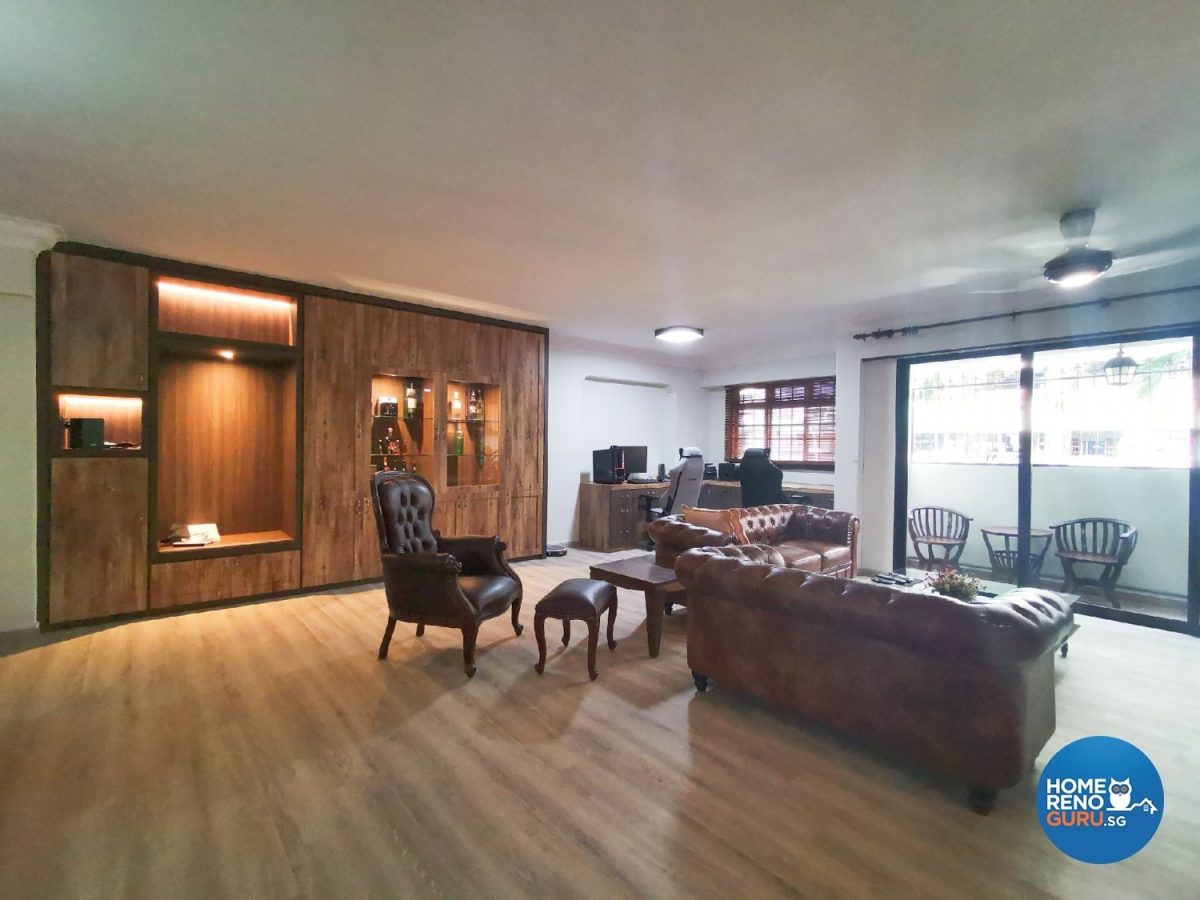 HDB 5 Room 527 Woodland | Lome Interior
Join the reno queue ASAP
If these times have taught us anything, it's that pandemics don't care about our plans. Travels, weddings, property launches and more have been put on hold. In your eagerness to sell your flat, do not act in haste. Rather than selling at a wrong time, a home renovation is a viable alternative. To get the ball rolling, why not obtain some obligation-free quotes from HomeRenoGuru, Singapore's leading interior design and renovation marketplace?
Wait, watch and be well.