There's something calming, life-affirming and even life-extending about the ritual of preparing food at home. The home-cooking craze triggered by COVID-19 confirms it. Perhaps it's time you channelled your inner Jamie or Nigella?
Dine In More, Check Out Later
Cooking at home lets you control the ingredients in your dishes, especially sugar and salt, and keep tabs on your calorie intake. What's more, research shows that those who eat home-cooked meals tend to be healthier, which has knock-on benefits in terms of self-esteem and mental health. But here's the clincher – eating home-cooked meals four or five times a week is linked to longer life expectancy.
A joint study by Taiwanese and Australian researchers kept track of over 1,000 people aged over 65. Those that cooked and ate in four or five times a week were a whopping 47 percent likelier to be alive after 10 years. We say  – don't just eat to live, but eat to live longer. And do it at home!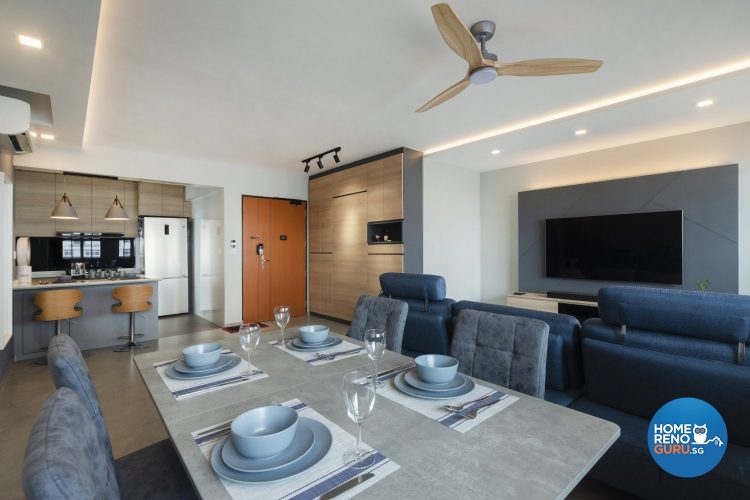 HDB 4 Room 25A St George Lane | Great Oasis Interior Design
Keep Calm and Cook On
Physical activities that require your full attention, like cooking, have a calming, meditative quality that is good for mental health. Weighing ingredients, chopping vegetables, whipping cream, stirring sauces – these simple, repetitive actions can be remarkably therapeutic and even ease depression and anxiety.
So, if you're preoccupied by negative thoughts and feeling blue, cook up some happiness. Share your culinary creations to spread the happiness around!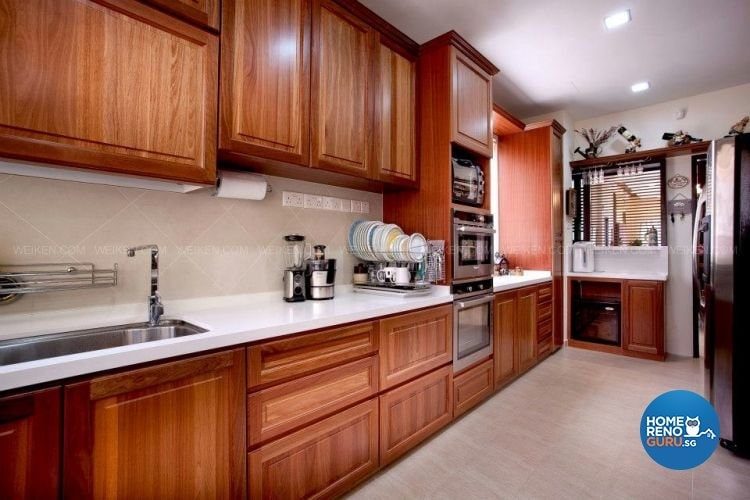 Landed House 130 Saraca Road | Weiken.com Design Pte Ltd
The Growing Trend
Imagine the satisfaction of not just cooking your food, but growing it, too. You could skip the trip to the wet market, pick some kang kong leaves from your windowsill garden and rustle up a stir-fry, straight from flowerpot to pan. Or pluck some tomatoes fresh from the vine and toss them into a salad… Well, you can. And it won't cost you a bean, thanks to the National Parks' recently launched Gardening with Edibles initiative.
The initiative aims to encourage home gardening and boost Singapore's food resilience by distributing 150,000 seed packets to Singaporean homes.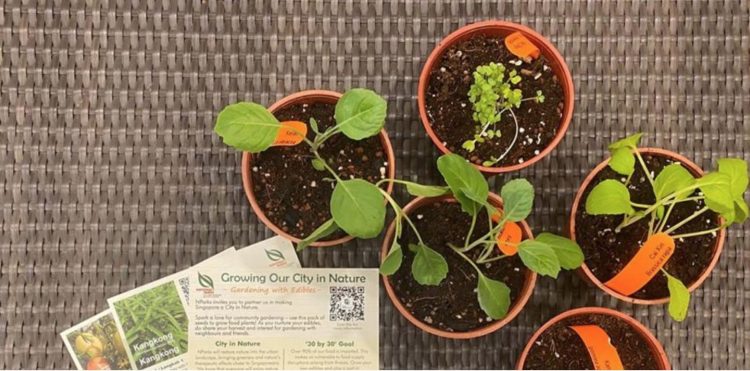 Image for reference only, from:
https://www.todayonline.com/singapore/nparks-give-packets-vegetable-seeds-households-encourage-home-gardening
Savour the Savings
This one's a no-brainer. Eating home-cooked food – or better still, home-grown and home-cooked, is far more affordable than dining out, even if your idea of a restaurant meal is dining in at the 'golden arches'. Similarly, takeaway food ordered via a digital platform may seem affordable compared to restaurant dining, but it still adds up to a considerable sum over the course of weeks and months.
A recent study published by Forbes found that it is on average almost five times more expensive to order delivery from a restaurant  than it is to cook at home. Do the math. Start cooking and put the savings towards your kitchen renovation fund.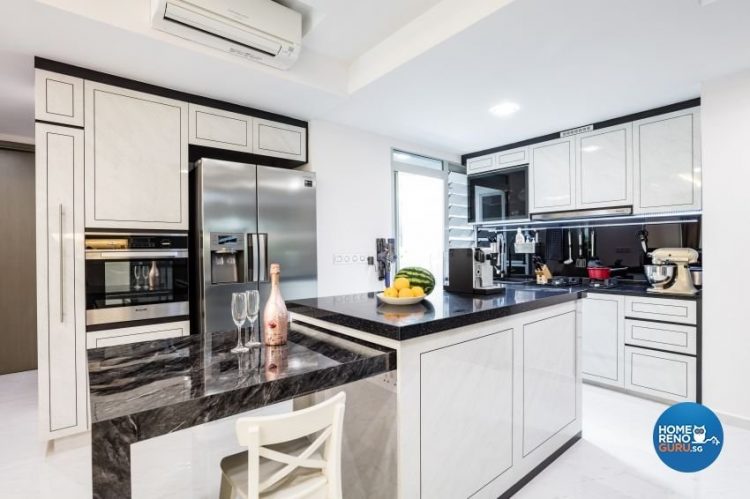 Condominium CityLife @Tampines | Sky Creation
Together, Together
One of the most compelling reasons to cook at home is that it creates a magnet for the whole family to gather around the dining table, break bread and swap stories. Remember the old-fashioned art of conversation? It's having a revival.
If your household members number more than two, why not create a cooking roster and encourage some healthy competition? If you've always found dishing up dinner to be a bore and a chore, you could be pleasantly surprised to find how much you enjoy it when it's no longer a nightly affair.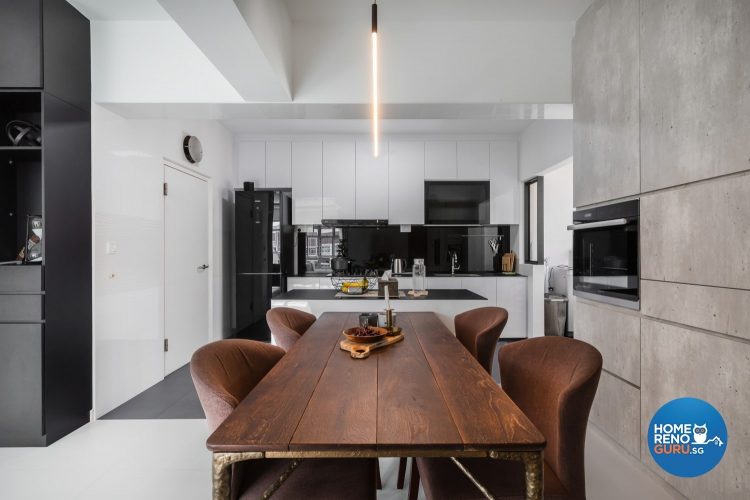 HDB 5 Room Blk 439C Bukit Batok West Ave 8 | U-Home Interior Design Pte Ltd
Start Planning Your Kitchen Renovation Now
Now you're spending more time at home, whether WFH or avoiding public places for the sake of safe distancing, why not consider a kitchen renovation? You can view thousands of inspiring photos on HomeRenoGuru, Singapore's leading renovation marketplace, and obtain no-obligation quotes from reputable interior designers – all from the comfort of home.
So, what's for dinner tonight?