Comforts Of Home
28 May 2020
Day after house-bound day has made it abundantly clear what it takes to make a comfortable home. Now that we are more than a month into Circuit Breaker, how is your home holding up? 
Uncluttered home, uncluttered head
Spending so much time at home can do your head in. The jury's out as to whether it's more stressful to be home alone, or with the family. But what is undeniably stressful is clutter. It's now been scientifically proven that clutter has a direct negative impact on mental health, making us less focused, less productive and more anxious. How's your living space and head space?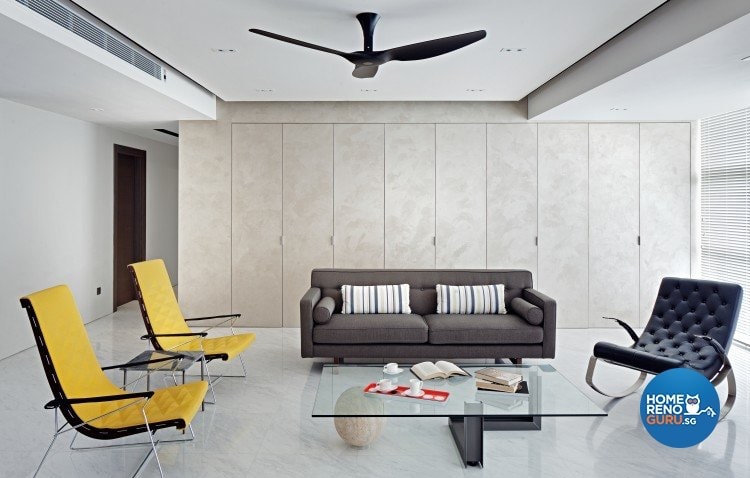 Condominium Goldhill Ave | Weiken.com Design Pte Ltd
Indirect lighting for a kinder outlook
Harsh overhead lighting casts harsh shadows and does nobody any favours. A comfortable, inviting space is cloaked in light from multiple sources – pendant lights, sconces, floor lamps, table lamps, recessed lighting and cove lighting. Switch up your lighting and see the world, including your own reflection, in a kinder light.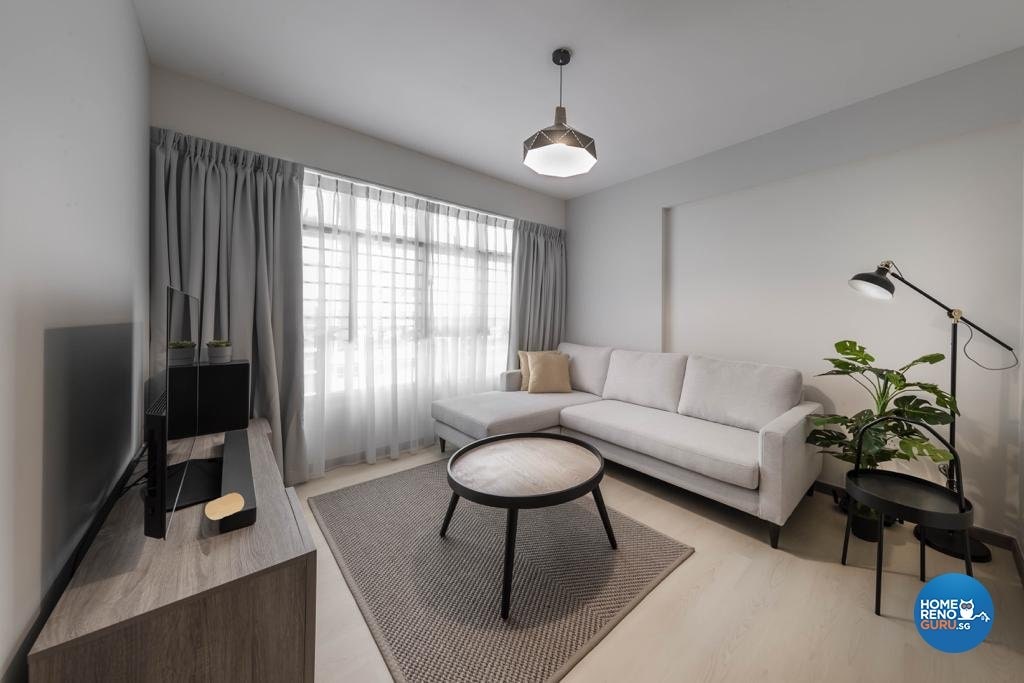 HDB 4 Room | Swiss Interior Design Pte Ltd
Big table, big projects
The Internet and social media are abuzz with suggestions for passing time – jigsaw puzzles, scrapbooking, board games, card games and lavish dinner parties at home. They all need a simple but often overlooked piece of furniture – a big table. Need more ideas on tabletops? Check this article out.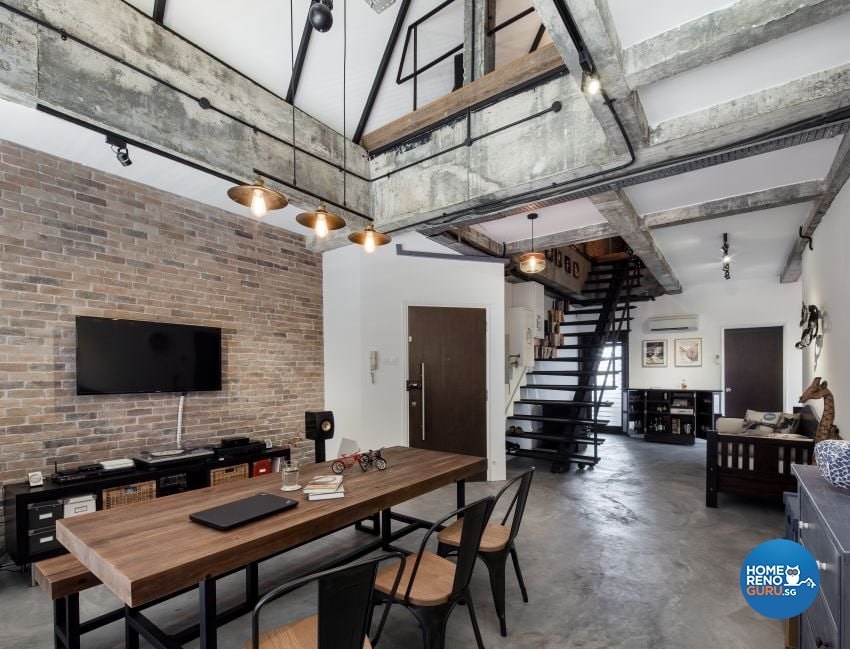 HDB 3 Room East Coast Road | De Style Interior Pte Ltd
Cushion life's blows with pillows
There's nothing quite as comforting as snuggling into your own custom-moulded nest of pillows. Whether you're deeply engrossed in a book or binge-watching Netflix, a pile of pillows is like a security blanket, on steroids. You can never have too many cushions.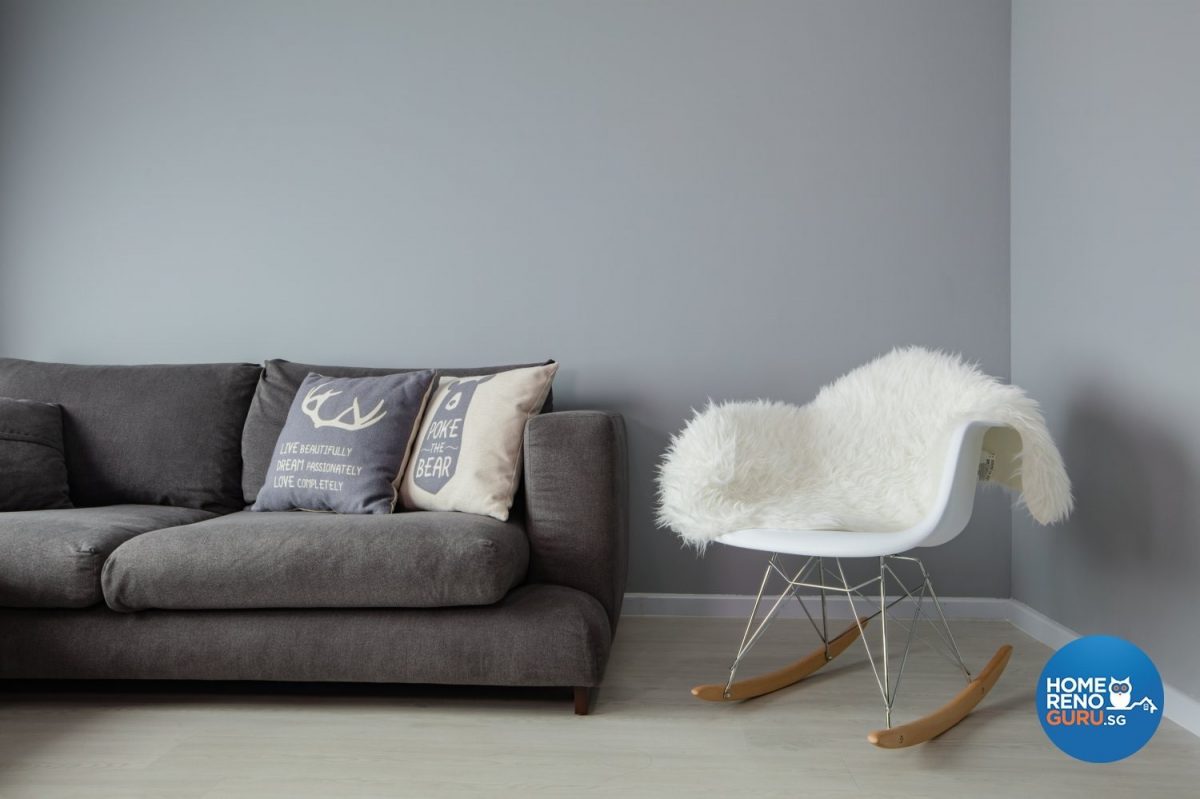 HDB 4 Room Woodlands Drive 50 | Sky Creation
Great bedding, for so many reasons
When they say 'work from home', they don't say exactly where you should work in your home. You can set up a work station in bed if you so desire. Be it for working or napping, great bedding is a must. Good quality sheets are an especially worthy splurge. Check out more bedroom tips to optimise sleep here!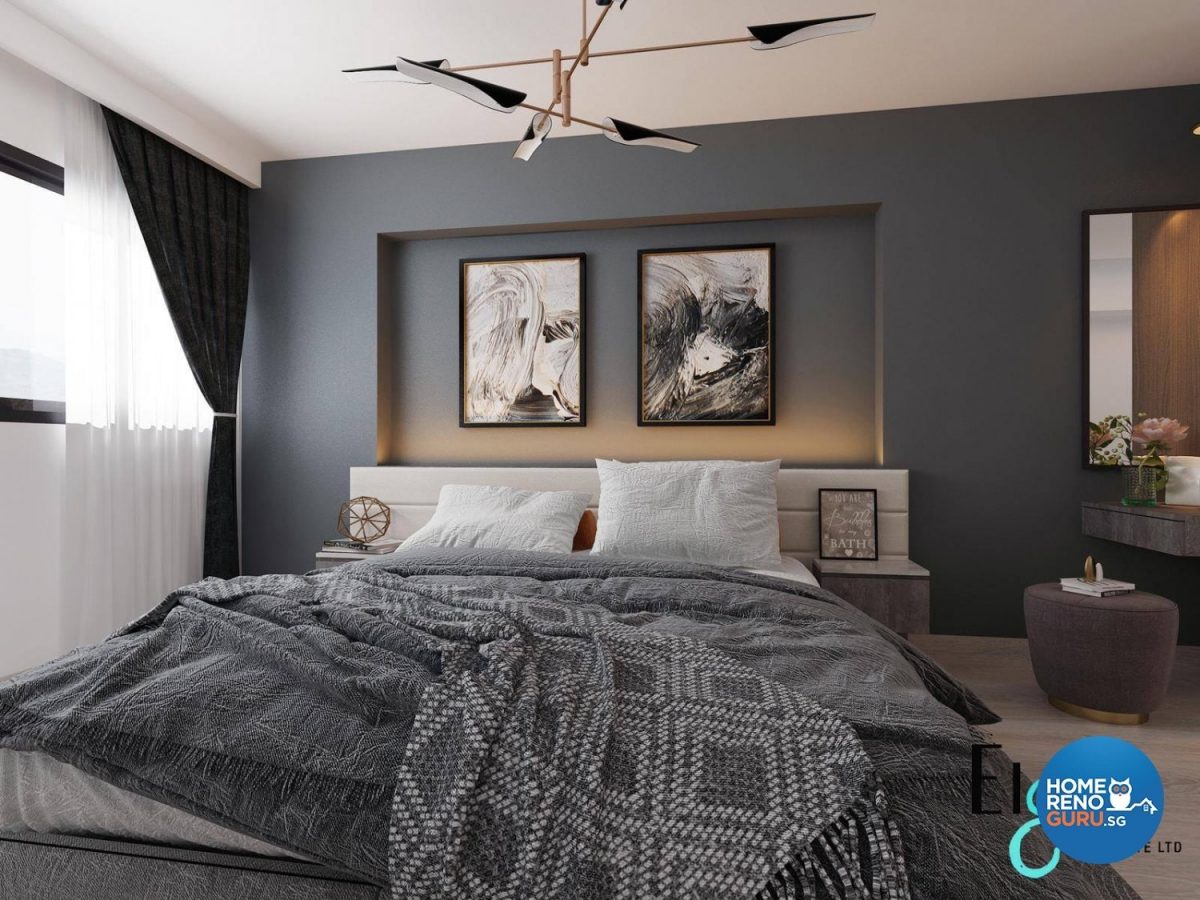 HDB 3 Room 17 Beach Road | Eight Design Pte Ltd
Plan now for the 'circuit breakout'
If the circuit breaker has made it painfully apparent that your home is short on comfort and in need of a renovation, now is a great time to start planning for one. Time is on your side, so why not start browsing the Internet in search of inspiration and quotations? You can find the cream of local interior designers, and thousands of photos of real-life renovations together with their costs, all in one place on HomeRenoGuru, Singapore's leading online renovation marketplace. You can also get an obligation-free renovation quote!