Ultimate Guide for Newbies to Choosing Your Ideal Quartz Table Top In Singapore
30 Dec 2019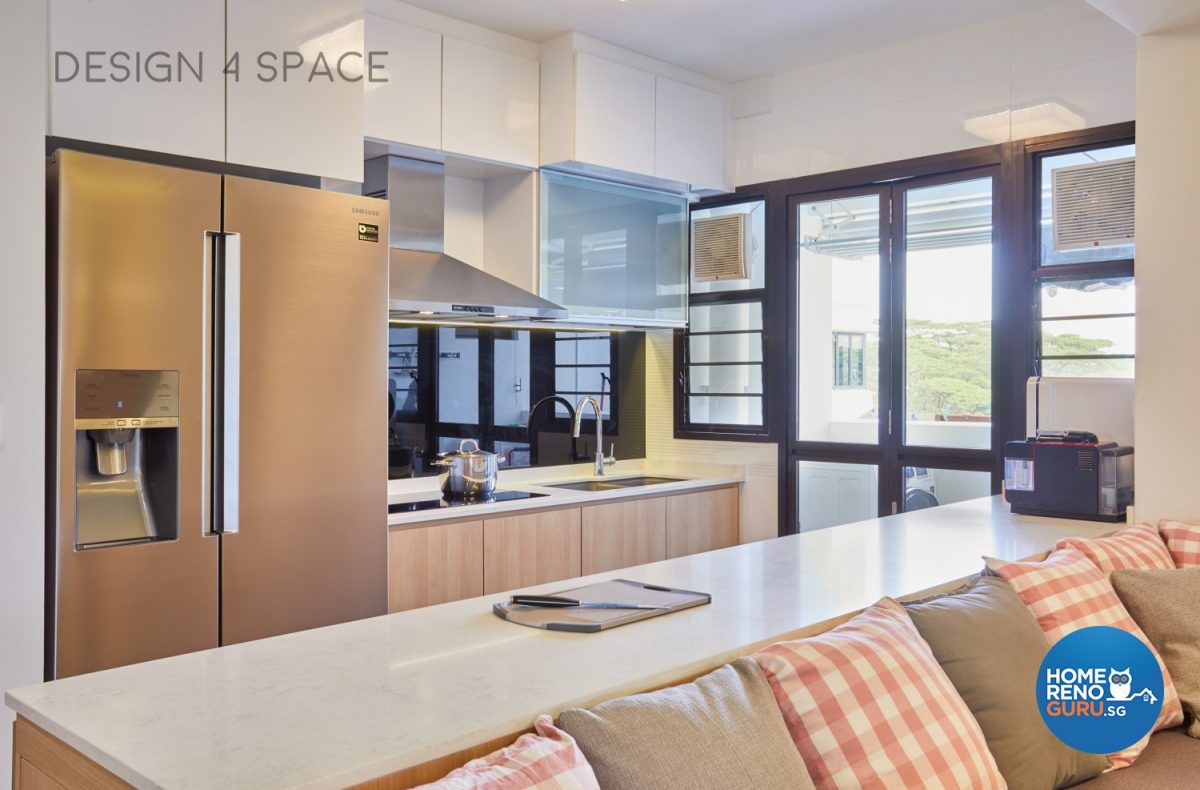 Quartz Table Top by Design 4 Space
Quartz tabletops are gaining popularity among homeowners. However, there are many options to choose from with the multitude of patterns, brands, and finishes available.
That's why we created this guide!
Our detailed guide provides you with everything you need to know about quartz. Additionally, it also includes comprehensive comparisons between popular brands and alternative surfaces.
Check out our guide below to learn more!
Where can Quartz be used in homes?
Popular Brands of Quartz and a Comparison of the Different Brands
What is Quartz?
Engineered quartz (often referred to as just quartz) shouldn't be mixed up with Quartzite. The latter is a natural stone while the former is man-made by a combination of ~90% quartz and ~10% resins and pigments.
Quartz is a widely used material in interior design because of its
strength: scratch- and dent-resistant
durability
minimal environmental impact: abundant supply and non-toxic end product
huge variety of colours, patterns and textures
While the colours available are mostly neutral shades, innovative brands do offer vibrant and unique options.
Quartz VS Granite Table Top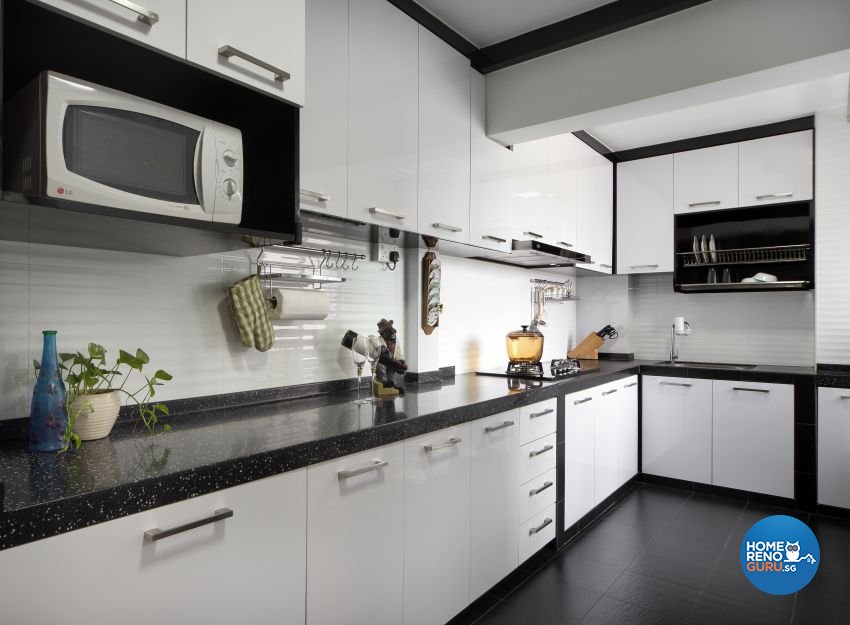 Granite Kitchen Counter Top by Ritchie Creative Design
Granite is a naturally formed igneous rock with a coarse texture. Like quartz, it's mostly used for countertops and flooring.
While they both appear similar, there are several differences between a quartz and granite table top.
Quartz
Granite
Colours
Man-made colours;
mostly neutral shades
Natural colours
Heat resistance
Above average
High
Scratch resistance
High
High
Chip resistance
Above average
Average
Bacteria resistance
High
Average
Non-porous
(doesn't absorb moisture)
Yes
Yes
Periodic sealing
Not required
Required
Quartz VS Solid Surface Table Top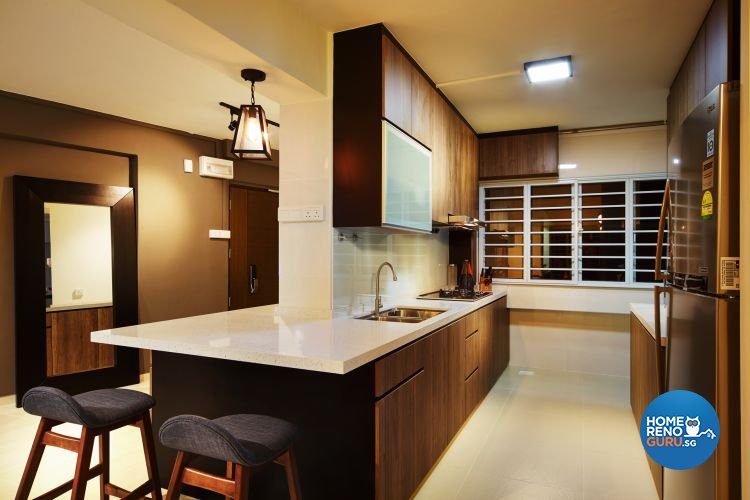 Solid Surface Kitchen Countertop by Design 4 Space
Apart from Quartz, solid surface is also a popular choice for table tops. This material is extremely versatile as it is made from polyester resin.
If properly manufactured, it's nearly impossible to differentiate between a solid surface table top and the natural stone it's supposed to mimic. While this might sound great, solid surfaces are less durable and can be costly to install.
Quartz
Solid Surface
Colours
Man-made colours;
mostly neutral shades
Man-made colours
Heat resistance
Above average
Low
Scratch resistance
High
Average
Chip resistance
Above average
High
Bacteria resistance
High
Low
Non-porous
Yes
Yes
Periodic sealing
Not required
Not required
Quartz VS KompacPlus Table Top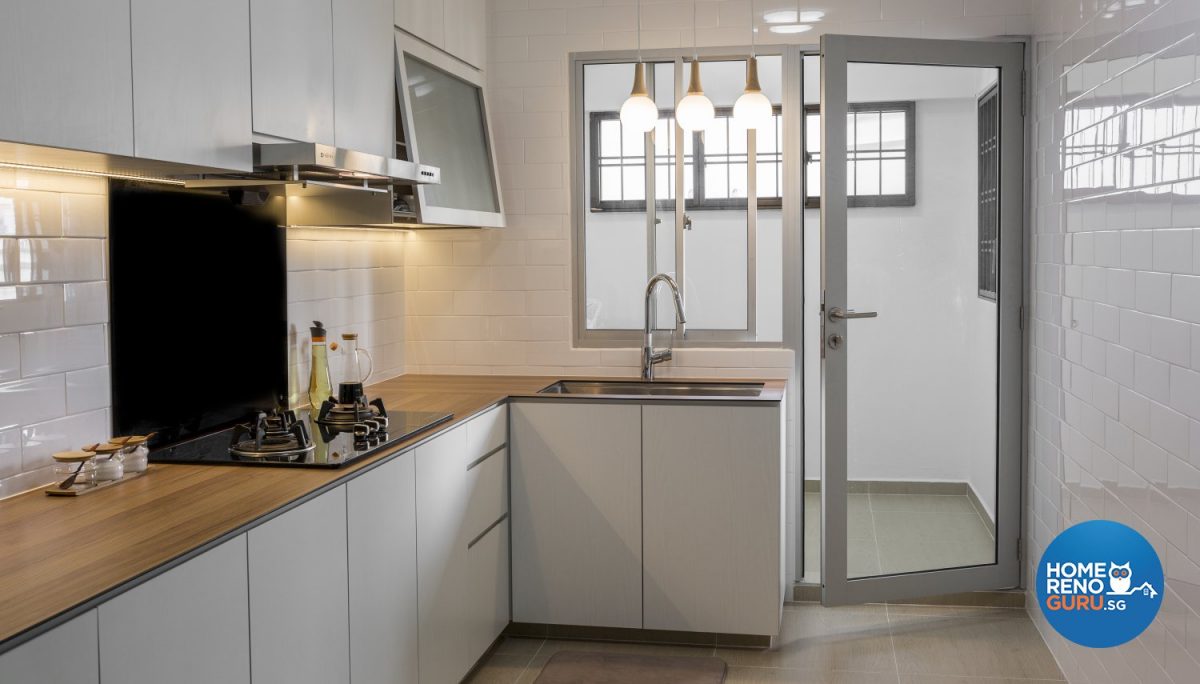 KompacPlus Kitchen Countertop By Swiss Interior Design
KompacPlus is made using a combination of kraft paper and resin. This innovative material is engineered to strike a balance between sustainability and aesthetics.
It comes in a wide array of designs, the most popular being the ones that mimic the look of wood.
Quartz
KompacPlus
Colours
Man-made colours;
mostly neutral shades
Man-made colours
Heat resistance
Above average
High
Scratch resistance
High
High
Chip resistance
High
Above average
Bacteria resistance
High
High
Non-porous
Yes
Yes
Periodic sealing
Not required
Not required
Moreover, Quartz (1963) has been around for a lot longer than KompacPlus (2009), affirming their quality.
Where can Quartz be used in homes?
Quartz Kitchen Countertop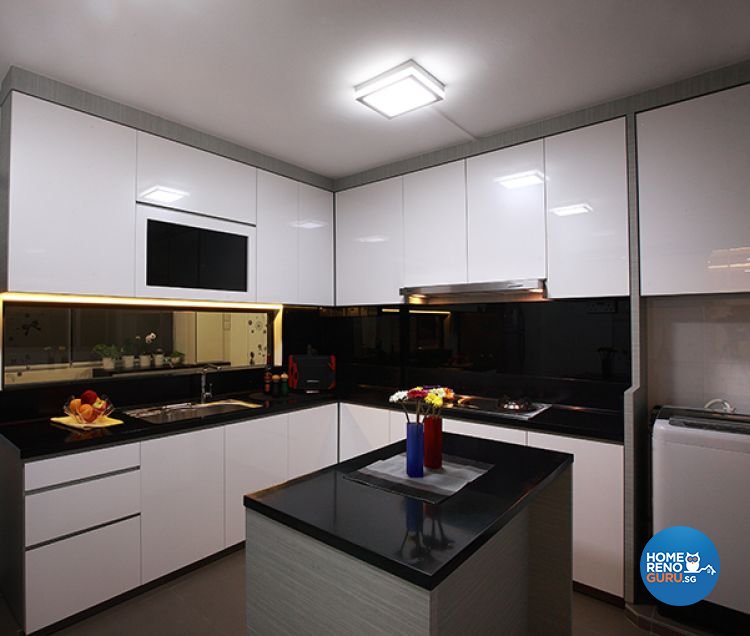 Quartz Kitchen Countertop by Renozone Interior Design
Quartz is a popular countertop surface for HDB kitchen designs because it's
easy to clean
requires little maintenance
This makes it suitable for those who cook often.
This means that quartz doesn't absorb anything, protecting it from discolouration and against damage from cooking oils and liquids.
This is crucial to maintain good hygiene.
Quartz Kitchen Backsplash

Quartz Kitchen Backsplash by MJS Interior
While typically used for kitchen countertops, Quartz can also be utilised as a kitchen backsplash.
Homeowners can rest assured knowing that spills, spots, or stains from cooking won't damage the appearance of the stone.
Quartz Vanity Table Top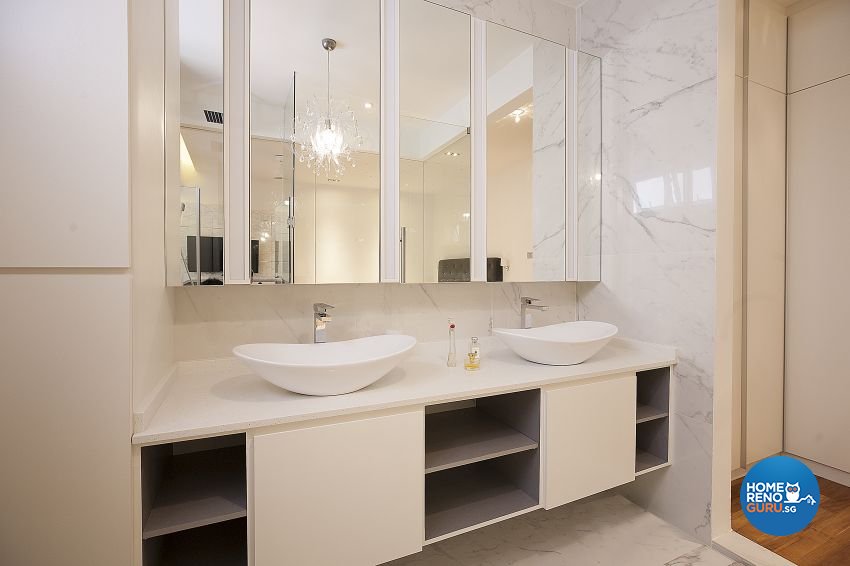 Quartz Vanity Counter by Renozone Interior Design
Quartz is perfect if you're looking for a durable and functional bathroom vanity top. Its non-porous feature prevents stubborn stains from forming. As a result, you don't have to worry about cleaning and maintenance.
Quartz TV Console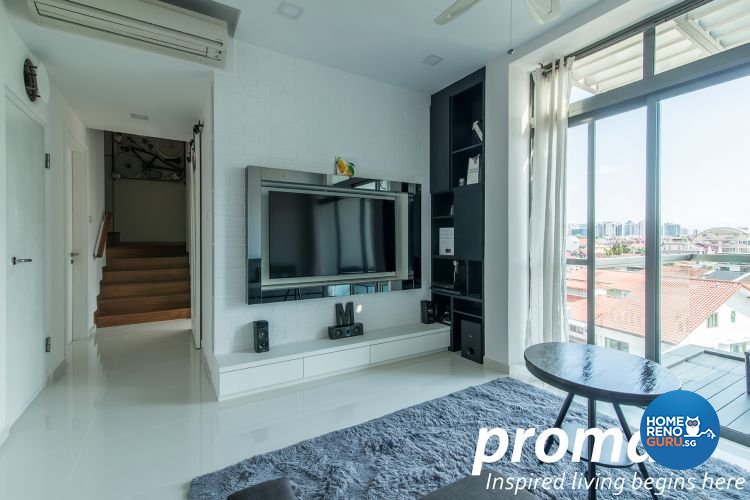 Quartz TV Console by Promax Design
A quartz tv console is perfect for your living room because of its durability and style, making it a quality investment.
Quartz Shower Ledge

Quartz Shower Ledge by Inspire ID Group
Using quartz for your shower ledge is great because it's easy to clean. Soap scum and other buildups can be removed effortlessly without using harsh chemicals.
Note: Quartz surfaces can be slippery!
Therefore, installing a quartz surface with a honed finish is ideal in the bathroom. It would've been buffed to ensure a smooth, flat, and consistent surface that prevents slipping.
Popular Brands of Quartz and a Comparison of the Different Brands
Arkstone
Lian Hin Quartz
iQuartz
Caesarstone
Silestone
No. of Designs
20
91
27
33
51
Country of origin
China
Singapore
Italy
Israel, USA
Spain
Texture
Polished
- Polished
- Matte
Polished
(consistent and uniform
colour and patterning)
- Rough concrete
- Polished
- Polished
- Suede
- Volcano
Size
300 x 140cm
160 x 320cm
150 x 300cm
I-series: 300 x 140cm
U-series: 300 x 140cm
D-series: 300 x 140cm
L-series: 320 x 160cm
140 x 300cm
Standard: 306 x 140cm

Jumbo: 325 x 159cm
Thickness
2cm
2cm
1.5cm, 2cm
1.3cm, 2cm, 3cm
1.2cm, 2cm, 3cm
Warranty
15 years
10 years
10 years
10 years
25 years
Price
$
$
$
$$
$$
Merchant
- Hua Khian
- Stone Amperor
- 78 Degrees
Self-distribute
Self-distribute
- Stone Amperor
- 78 Degrees
- Stone Amperor
- Stone Loft
Arkstonez Quartz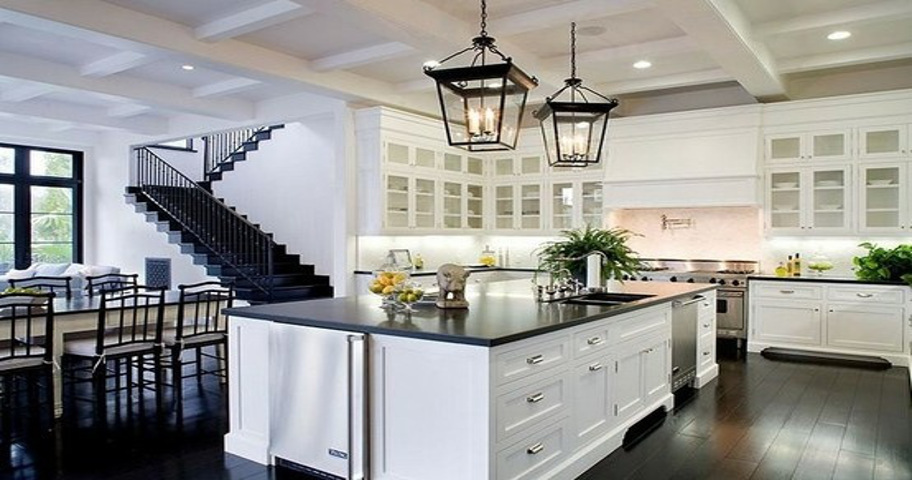 Arkstone is one of Singapore's leading brand of quartz. It's the perfect marriage of function and form; offering homeowners aesthetics without compromising on its quality.
Their surfaces are also very flexible as they can be cut to fit nearly any space, allowing you to create an extensive range of shapes and designs.
The brand features 2 main collections – the Marble+ Series Quartz and Standard Quartz series.
Caesarstone Quartz

Caesarstone Quartz
Caesarstone Quartz is known for pushing the design envelope. It pioneered the use of quartz and has been at the forefront of the natural quartz surfaces market since 1987.
Their quartz surfaces are a combination of beauty and exceptional performance; they're developed using state-of-the-art technology to ensure superior quality while keeping the latest design and colour trends in mind.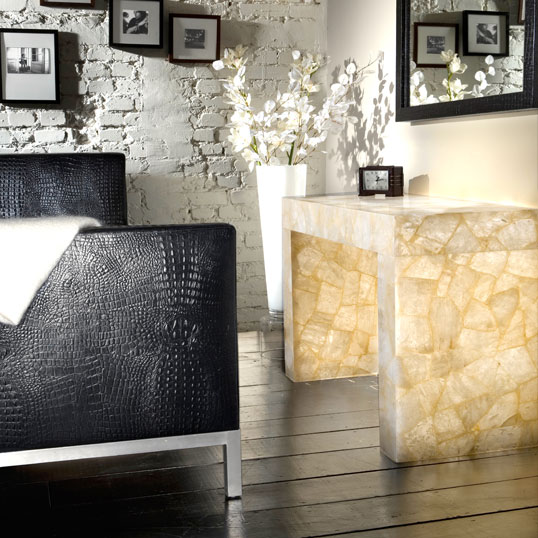 Surfaces in Concetto incorporate semi-precious stones like dumortierite and amethyst. This collection features distinctive colours and translucent surfaces, exuding luxury from any interior design piece.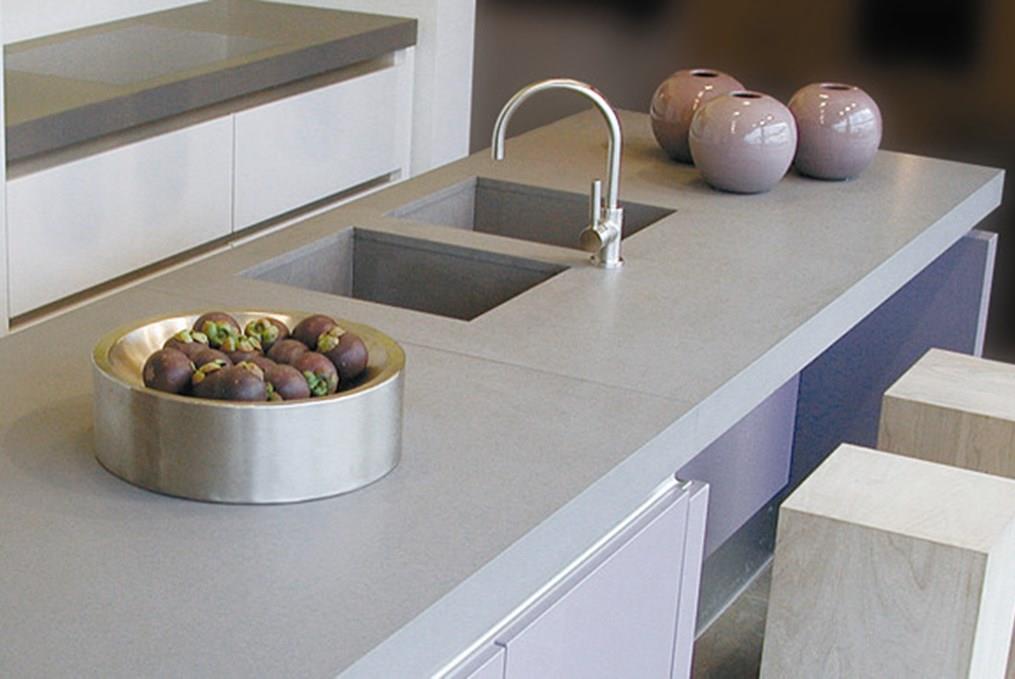 This classic collection features multiple colours and textures; ranging from vibrant colours to polished finishes, it's ideal for a broad range of applications.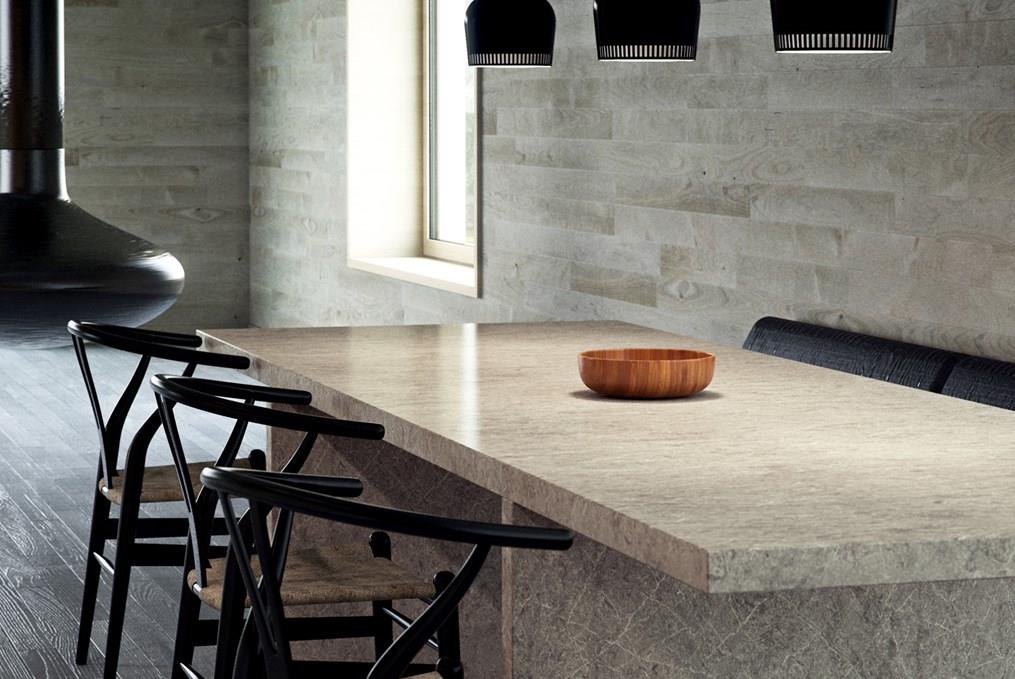 Supernatural is one of Caesarstone's latest collections. It takes inspiration from some of the world's most beautiful natural stones, featuring earthy tones and intricate veins in its designs.
Lian Hin Quartz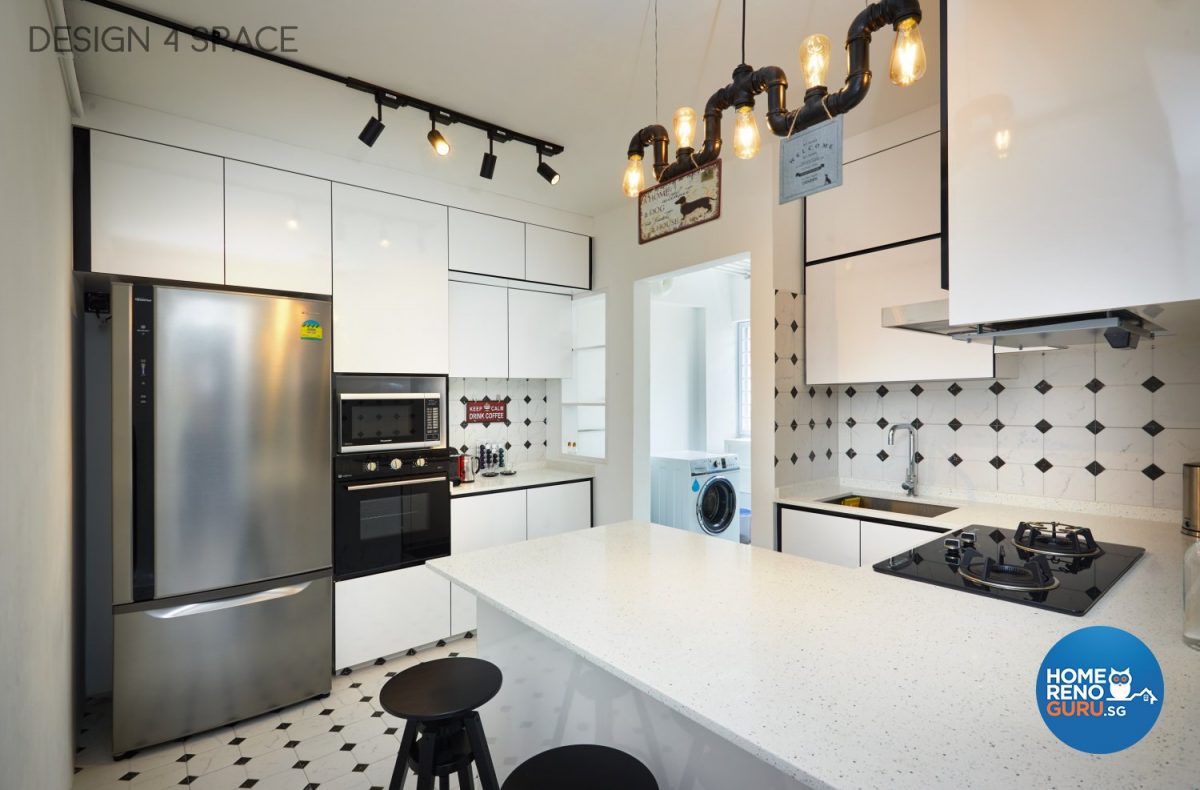 Quartz Kitchen Countertops by Design 4 Space
Established in 1989, Lian Hin specialises in stone surfaces and prides itself in providing high-quality products.
Currently, there are 3 models of Lian Hin quartz, namely royal, special, and raw.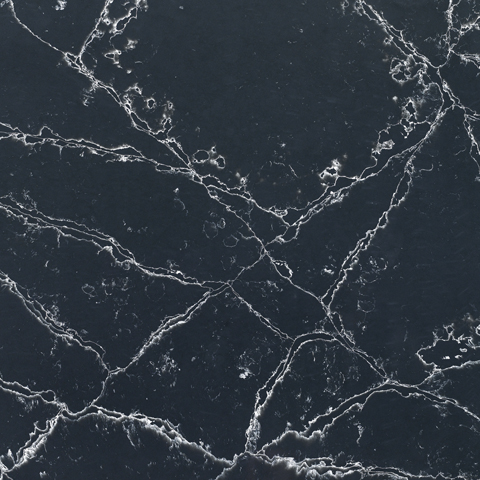 This model is designed to mimic the look of marble. It features soft grey veins that mirror those found in many types of marble, creating an elegant look.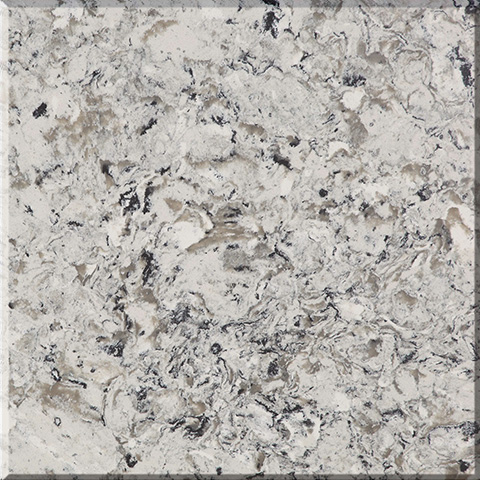 Apart from marble-inspired surfaces, this model consists of quartz surfaces with unique motifs and intricate designs.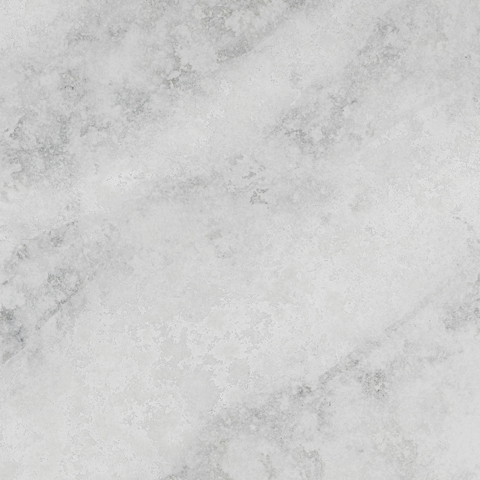 The raw edition is also designed to look like marble. However, unlike the Royal edition, colours within this model gravitate towards muted whites and grey.
iQuartz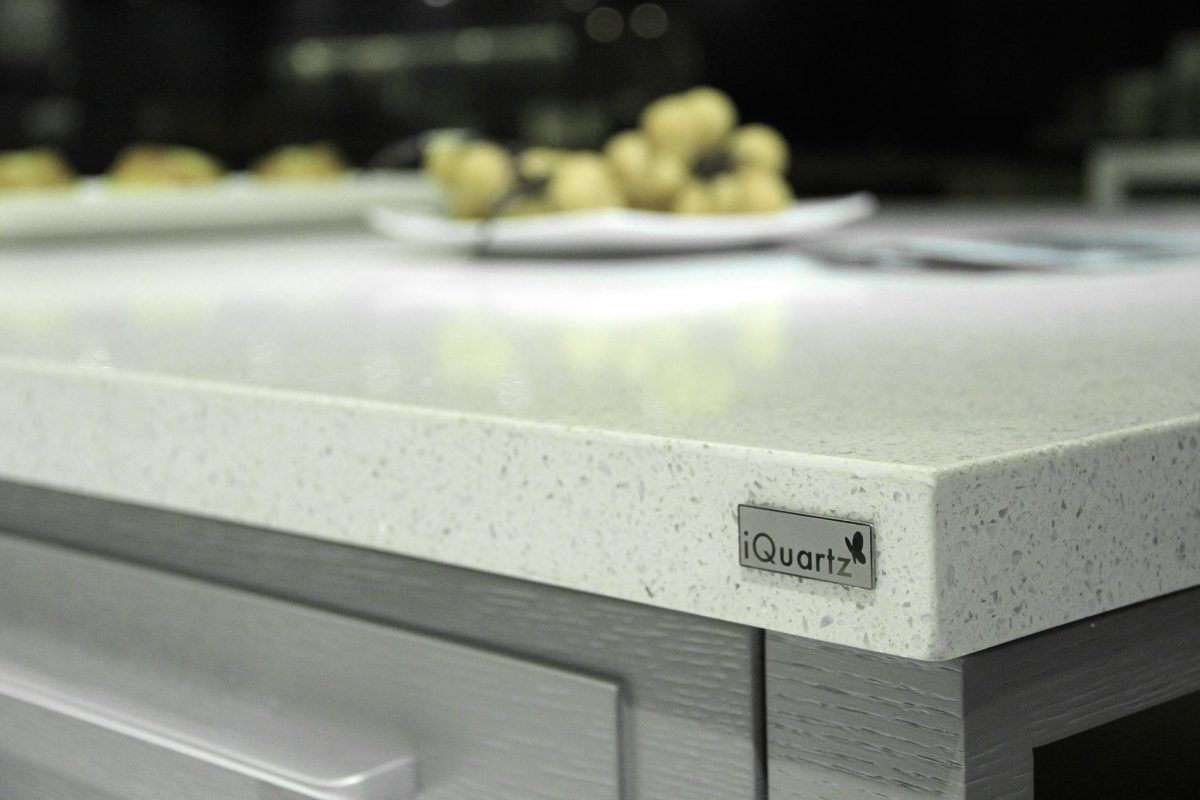 iQuartz is one of the most popular brands in Singapore. The quartz is made using materials of the highest quality. Additionally, their products have also been proven to withstand the test of time.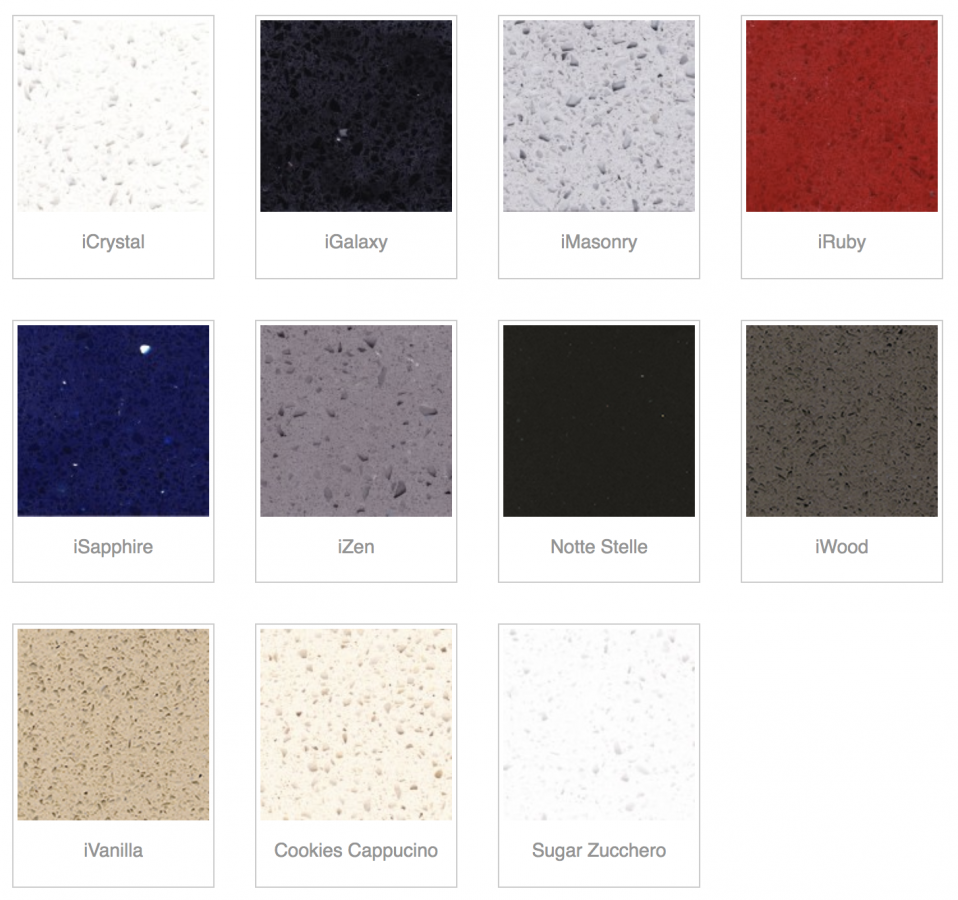 I-series offers homeowners a broad selection of colours, ranging from vibrant hues to darker tones.
In comparison, this series consists of muted colours and patterned surfaces.
Besides these 2 series, iQuartz also offers D-Series and L-Series for their marble quartz collection.
Silestone Quartz (by Cosentino)
Silestone is the flagship quartz brand of the renowned Italian company Cosentino. It's made up of 94% quartz and is extremely resilient.
Known for its unique characteristics and properties, the brand has been linked to the highest levels of innovation and modernity.
Choosing the Ideal Quartz Table Top for Your Home
The addition of quartz can add so much dimension and personality into your interior design. However, it can be confusing with its many varieties.
At HomeRenoGuru, we are proud to partner with some of Singapore's leading interior designers. If you're still feeling unsure about what to choose, contact them today for more information!
Need some advice on your quartz table top?
We can help you!