6 Simple Ways to Prep for Christmas at Home
Since holiday travel and big hotel buffets are out, this year will be a Christmas like no other for many. Here are some simple low-cost ways to deck the halls and prep the rooms for a wonderful Christmas at home.
#1. Go to Town with the Fairy Lights
Modern fairy lights come in some amazing variations, including tiny seed lights on copper wiring, star-shaped bulbs and big retro bulbs. Get your twinkle on by stringing your lights of choice around windows and wall art, wrapping them around bedposts and banisters, framing your TV console and cabinets, and encircling your Christmas tree. Fill a big glass jar or vase with them for a pretty centrepiece. A note of caution – look out for missing bulbs and defective wiring, and never leave your lights on when you're not at home or sleeping.
#2. Create a Winter Wonderland with Washable Markers
Many local flats feature mirrored surfaces to create the illusion of added space. Use them as canvases and use washable markers or crayons to draw snowflakes on them. Mix it up with stardust and holly, or whatever puts you in the mood for Christmas. If the spirit moves you, get to work on your windows, too. If you're short on time or artistic inspiration, break open a can of spray snow.
#3. Get Crafty with Paper Chains and Garlands
Good old-fashioned paper chains are super-easy to make. Simply seal the interlocking loops with a stapler or tape. You can even buy strips of paper ready-cut from craft shops and $2 stores. If you want to really wow your family and friends, try your hand at making coffee filter paper garlands. You'll find loads of instructions on Pinterest and YouTube.
#4. DIY a Twiggy Tree
If you have an artificial tree, reuse it year after year and save it from landfill. If you don't, grab a large twig or fallen branch and spray paint it for an artsy-Scandi-eco-friendly take on a Christmas tree. Secure it by placing it in a narrow-necked bottle or jar, or 'plant' it in a pot. Decorate it with handmade ornaments – like felt cutouts, paper flowers, origami figures and those paper chains (see #3. above). For a fragrant tree, attach dried citrus slices and cinnamon sticks. You'll find it's beginning to smell a lot like Christmas…
#5. Make an Advent(urous) Calendar
To hype up the countdown to Christmas, make your own Advent calendar. All you need are 25 or 12 little brown paper bags or muslin pouches. Number them and hang them from a branch or string in descending order, fastening them with twine or little coloured pegs. (You can get all the materials you need at craft shops and/or $2 stores.) Get the whole family to contribute short descriptions of holiday treats, such as pancakes for breakfast or a trip to the beach, and fill each day's baggie with one picked at random. Every morning, get your family members to take it in turns to open the bag and reveal the day's surprise. It fills the dual function of building anticipation and occupying the kids.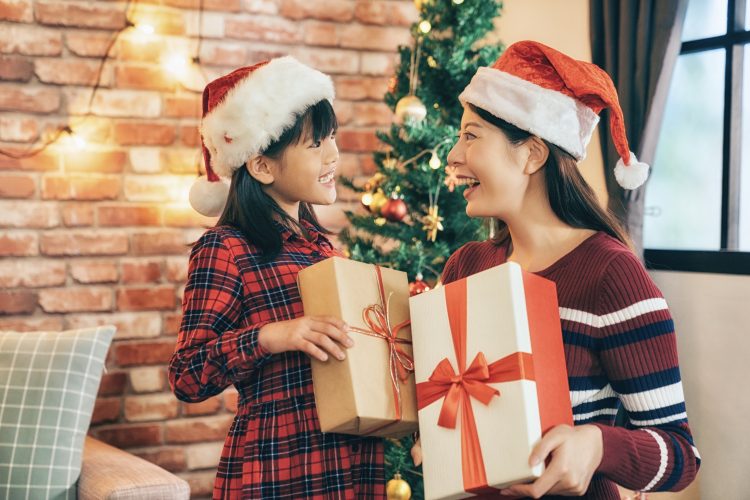 No kids? Do an adults-only version – think foot massages, uncorking a favourite bottle of wine, watching a repeat of a favourite holiday movie, and so on.
#6. Whip Up Some Wine Bottle Candleholders
Remove the labels from your prettiest bottles with a scrub made from equal parts bicarbonate of soda and olive oil (or one of the many 'recipes' online). Wrap them in some brown paper and fasten them with twine and little sprigs of greenery, or go for a luxe look and use foil wrapper and velvet or satin ribbon. Pop a taper candle in each, arrange them in an artful cluster, light, and bask in the glow of your sheer brilliance!
Give Your House a Christmas Present
This year, by choice or necessity, we've all become homebodies. When you're making your list, don't forget your house. A room makeover or home renovation is a gift that the whole family will enjoy. For inspiration and obligation-free quotes, visit HomeRenoGuru, Singapore's leading online renovation marketplace. You can trust the 'Guru'.