5 Reasons Why You Should Renovate Now
The Circuit Breaker has disrupted many industries, the renovation industry included. But if all goes according to plan, on-site renovation work may resume in a matter of weeks. The question for homeowners is – to renovate or wait?
Reason #1 – Join the Queue Early
Make no mistake – there will be shortages. Many building materials are unavailable, due to reasons ranging from quarantined factory and transport workers to border closures. There is also the problem of manpower. Many skilled contractors and sub-contractors that local interior design (ID) companies rely on are now confined to their home countries till further notice. The industry's cost-effective workforce of foreign workers have either gone back to their home countries or are quarantined in dorms.
During the Circuit Breaker, all work on scheduled projects was stopped, as if frozen in time. When Phase 2 or 3 kicks in, those projects will pick up where they left off. However, the on-site crews are likely to be smaller, and some foreign contractors may be replaced with local ones. Progress will almost certainly be slower.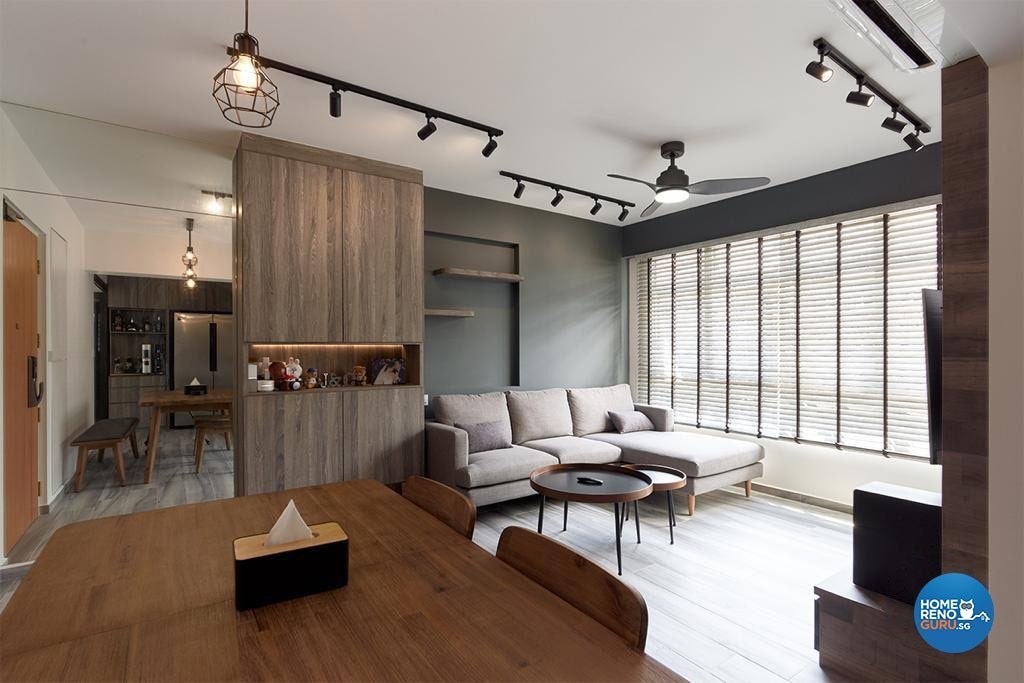 HDB 4 Room West Ridges @ Bukit Batok | Swiss Interior Design Pte Ltd
Ronnie Goh, Principal Design Consultant at Swiss Interior Design, reckons that projects on average will take 50% longer to complete. "Now the average home renovation takes four to six weeks. When work resumes, I estimate that the same job scope will take six to ten weeks. And obviously this will have an impact on the scheduling of new projects."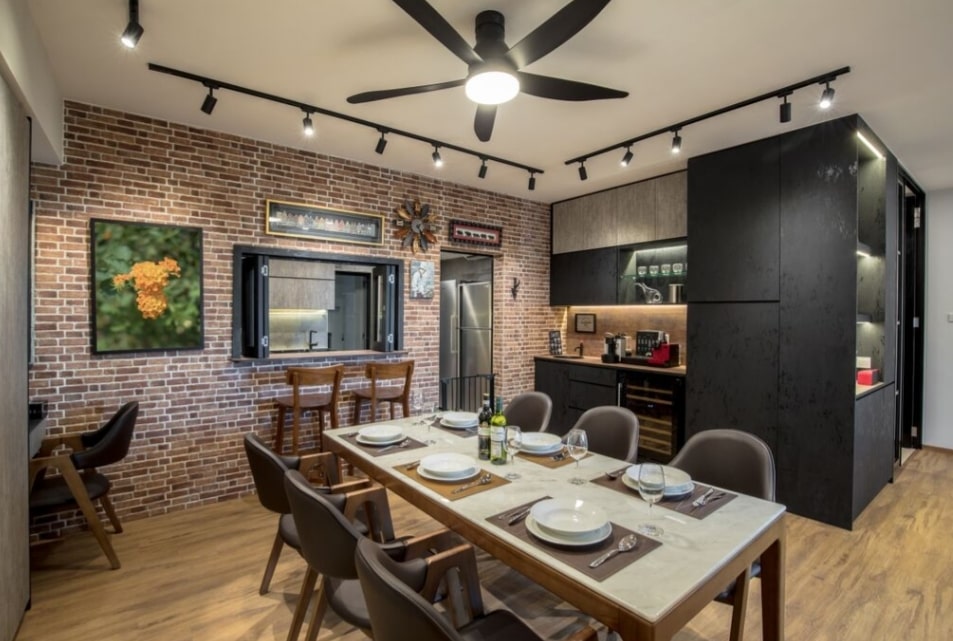 Condominium Park East | Sky Creation Pte Ltd
Compounding the anticipated delays is the fact that while work has stopped, sales have not. John Kow, Senior Manager at Sky Creation, closed five sizeable sales in April, all while working from home via webcam meetings with customers. He manages a sales team of 25, who are all following his lead. While those newly secured projects are confirmed, their commencement dates are not. But the important thing is, they have already joined the queue.
The sooner you join the queue, the sooner your dream home will take shape.
Reason #2 – Receive More Love and Attention than Ever Before
During the Circuit Breaker period and amid the limitations of Phase 1, none of the IDs we spoke to had shut shop. On the contrary, they have been exceedingly busy with the tools they have on hand.
Gisella Seah, Business Development Manager of Image Creative Design, said, "It's been business as usual, except for the fact that we are not physically attending to clients. Our designers have upgraded their presentation skills and their resourcefulness in terms of technology. For example, they've become very creative in terms of their ability to describe materials during Zoom meetings!"
Landed House Lorong Kemuning | Image Creative Design Pte Ltd
Though companies usually commit to 3D drawings only when a contract is signed, in their eagerness to use the downtime productively, some companies such as Swiss Interior have flexed their internal rules and have been producing complimentary 3D drawings for prospective customers who have shown genuine interest. And the goodwill gesture has been paying off.
In other words, while on-site work cannot commence in the short term, the planning work can. Though all trusted IDs emphasise the importance of planning, and the industry leaders we spoke to stressed that their companies never skimp on this crucial stage even when business is booming, your project may receive an unprecedented amount of loving attention poured over every detail.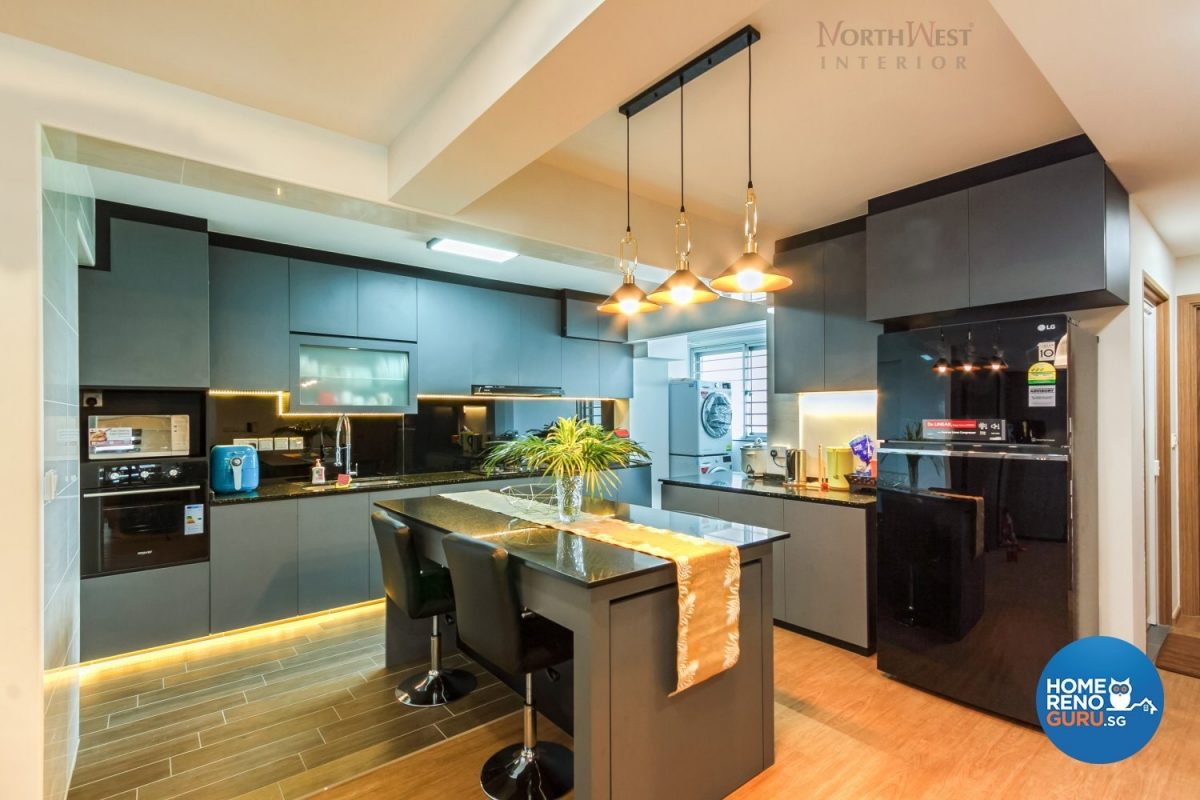 HDB 4 Room Blk 461C Bukit Batok West Avenue 8 | NorthWest Interior Design Pte Ltd
Shawn Low, Director of NorthWest Interior Design, summed up the market situation when he said, "Now is a great time to renovate due to the wave of great deals that is coming and the lack of activity in the market, which means focused activity on your project."
Reason #3 – Quality May Actually Improve
Many large ID companies have the luxury of owning and operating their own carpentry workshops both in Singapore and across the border in Malaysia. In general, they allocate projects on a case-by-case basis, factoring in urgency and budget.
It is now clear that with Phase 1 limitations in place till further notice, IDs' Malaysian workshops will not be able to service Singapore projects any time soon. However, it may not be such a problem after all.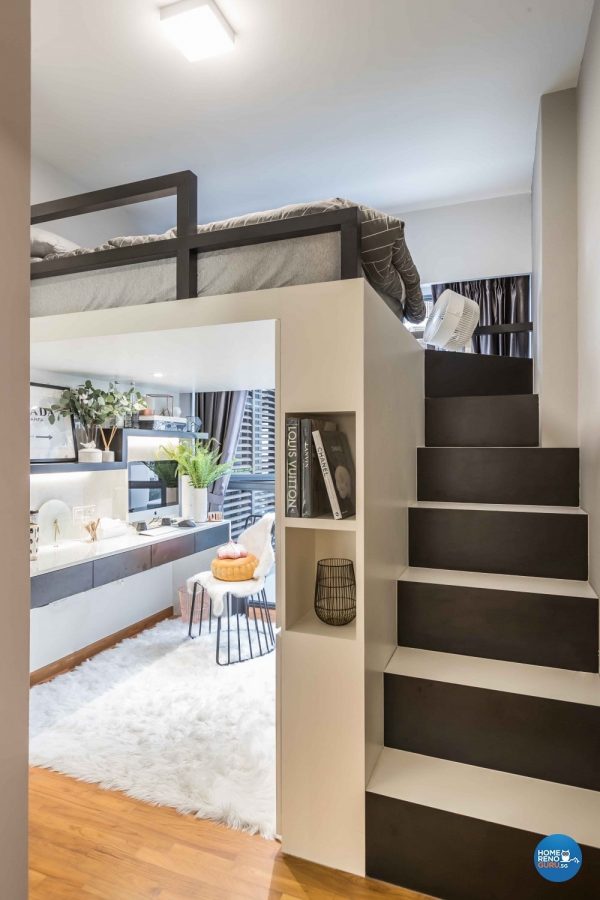 Condominium Watertown | Image Creative Design Pte Ltd
Gisella Seah of Image Creative Design pointed out that the question of 'Singapore vs Malaysia' for carpentry works had arisen before COVID-19. She explained that when you take into account the cost of transportation, the challenges of quality control and hence the higher cost of rectification works, it can actually be more cost-effective in the long run to get the carpentry done in Singapore.
Support local. Benefit from shorter supply chains and tighter quality control. Now that sounds like good news.
Reason #4 – Home Has Never Been More Important
The Working from Home (WFH) experience has shown us all how adaptable we can be. And in the much-hyped 'new norm', WFH is likely to be the reality for many. The much-publicised run on flat-packed desks at IKEA has demonstrated demand. For more permanent solutions, homeowners are already rethinking their renovations plans to accommodate the WFH office.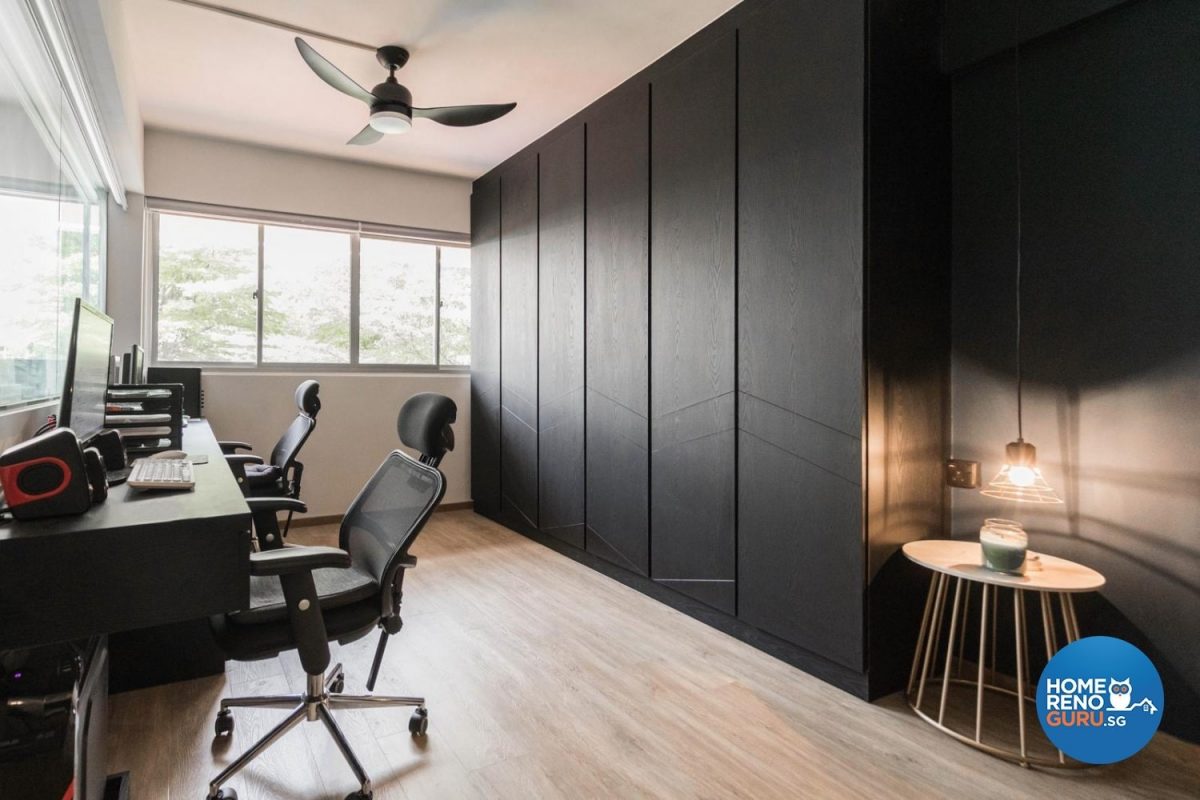 HDB 4 Room Yishun Ring Road | Swiss Interior Design Pte Ltd
Ronnie Goh of Swiss Interior predicts a surge of interest in home offices. "Now, almost everyone requires a clearly defined working environment in the home. The WFH experience will definitely drive demand for the conversion of small areas into functional work stations."
Given Reason #1 – the fact that new projects will be joining queues, at least with the established major players, the sooner you embark on renovation plans to accommodate your new WFH life, the better your work-life balance and working environment will be.
Reason #5 – Unprecedented Times, Unprecedented Deals
We've saved the best till last. Everyone we spoke to agreed on this point. The deals will be coming in droves, offering added value and savings like never before.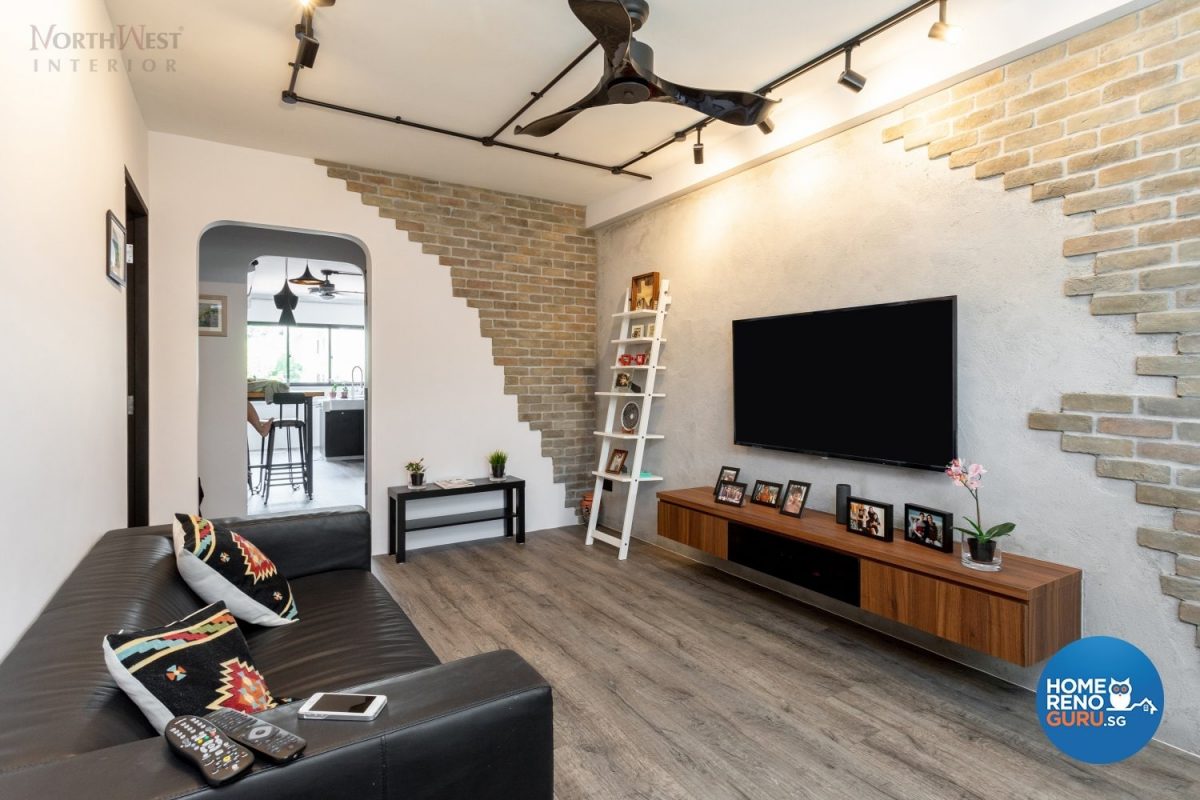 HDB 3 Room Yishun Avenue 11 | NorthWest Interior Design Pte Ltd
Shawn Low of NorthWest Interior Design, while conceding that building costs and labour costs may increase, said that his company will absorb the costs and offer unprecedented value to new and existing customers. Ronnie Goh of Swiss Interior echoed the same sentiments.
In a bid to coax customers back into the market, at a time when consumer spending is likely to be cautious at best, Image Creative Design plans to offer what Business Development Manager Gisella Seah calls 'bite-sized packages'. These packages are for projects with smaller job scopes, which can be added onto at a later date, such as kitchen-only makeovers, or minor adjustments to enclose small home offices.
Condominium The Belvedere | Sky Creation Pte Ltd
John Kow of Sky Creation, who has 25 years of industry experience to draw on, predicted, "Homeowners will be the ones to benefit most, from the best-ever deals, right now. They'll probably never come again, not in this lifetime."
In conclusion
Thinking of renovating? Don't wait. The message is loud and clear.