Enter The Brown Age – Colour Of The Decade
 After the cool industrial-inspired grey tones of the last ten years, trend tipsters predict that brown will be the colour of the decade.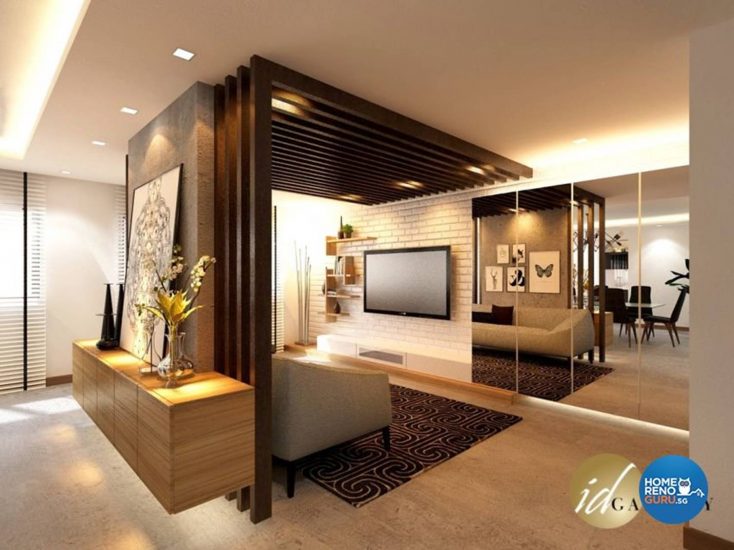 HDB 5 Room Bishan | ID Gallery Pte Ltd
Bye-bye Black, Goodbye Grey, Hello Brown
The gurus of trend forecasting, a seriously big industry on which manufacturers of everything from wall paint to bed linen rely, predict that shades of brown will displace black and shades of grey as the big colour story of the next decade.
In a trend seminar hosted in Amsterdam in June called 'The Brown Age', world-famous Dutch trend forecaster Li Edelkoort tipped brown to displace the darker shades in our wardrobes. And since design traditionally takes its cues from fashion, and vice versa, it looks like our homes will follow suit.
According to Li's colleague Philip Fimmano, the creative director of New York-based Edelkoort Inc Trend Union, "Grounded and reliable brown is emerging as a colour correction after a decade-long overdose of grey and concrete".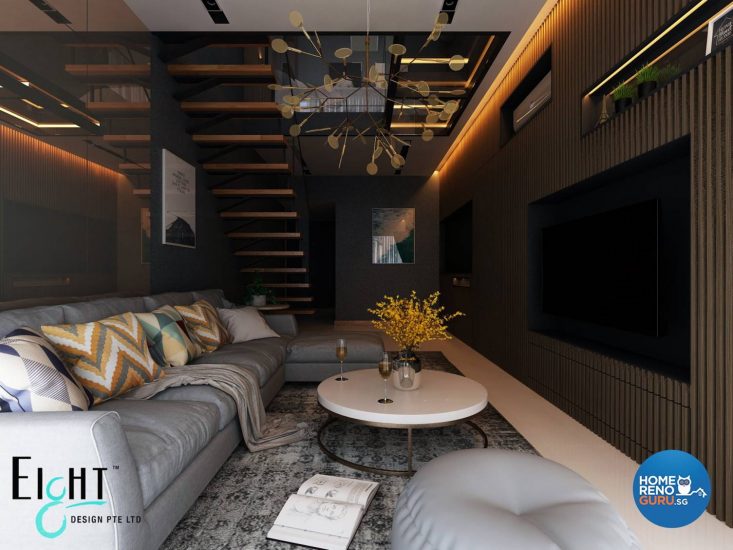 Condominium 80 Upper Serangoon View | Eight Design Pte Ltd
Fifty Shades of Brown
When we say brown, we are of course referring to a family of colours. From beige, sand and milk coffee, through to mid-browns like caramel and camel, and all the way to deep chestnut, chocolate and espresso, brown comes in a myriad of shades. All of them work together, and with almost any colour.
Unlike the failsafe black, which may overwhelm or dominate colours that it's paired with, brown goes well with a surprising number of colours. From turquoise to fuchsia, mint and orange all the way to copper and gold, brown is a flexible and accommodating colour companion that almost always makes the other hue look good.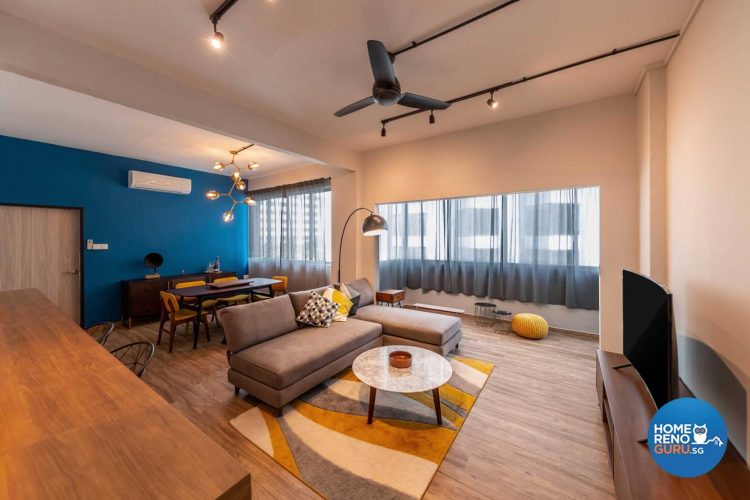 Condominium 1 Jalan Jintan | Leef Deco Pte Ltd
Looking for Interior Designers?
Let HomeRenoGuru help!
Green Interlude
In the short term, plant-like greens are tipped to make it big alongside brown. From zesty lime to grass green, and in particular olive green, it's the hue that made its debut (well, comeback) at Milan Design Week 2019. Interior design trendsetters and tipsters foresee it going from strength to strength in 2020.
Needless to say, green and brown are natural companions.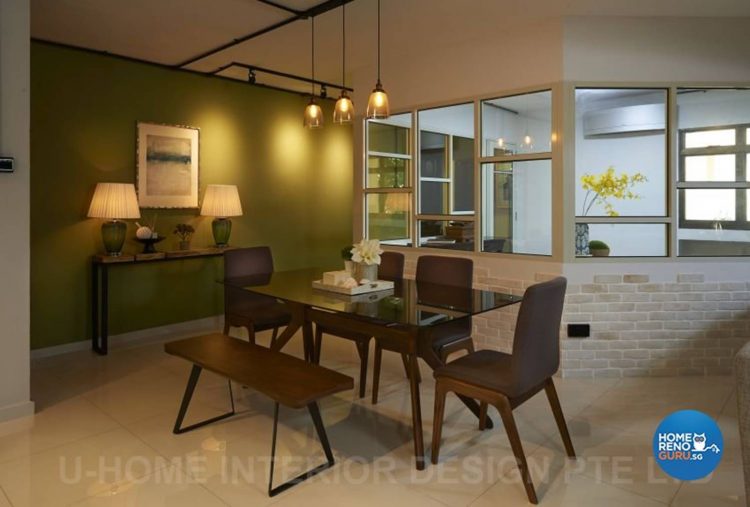 HDB Executive Apartment Woodlands | U-Home Interior Design Pte Ltd
Loving Mama Earth
Anyone over the age of 55 will groan audibly as they recall the macramé wall hangings, rustic pottery and brown velvet sofas of the 70s. But this time round, brown will be less 'hippy dippy' and more, well, mindful.
The tender, loving aesthetic of 'The Brown Age' is aligned with the global movement against climate change and the worldwide embrace of sustainability. Whether you're refilling your water bottle in the office pantry or composting your veggie peel in your garden, chances are you are already walking the talk, albeit in baby steps.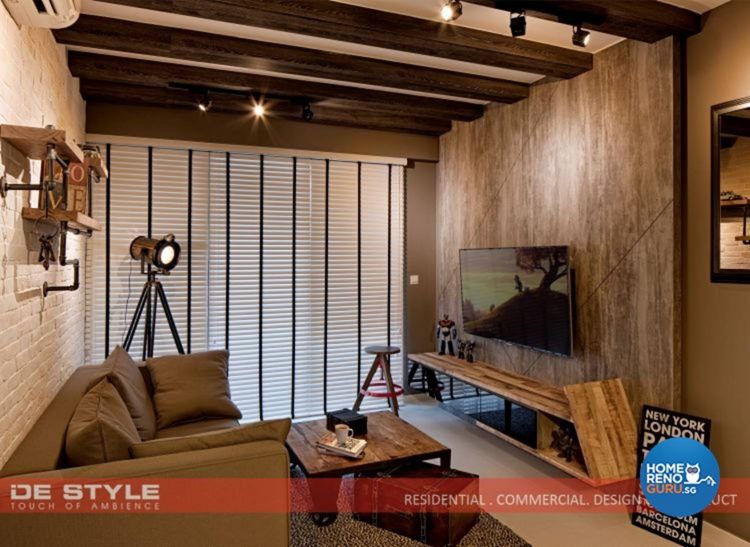 Condominium Project | De Style Interior Pte Ltd
Keep It Natural
Aligned with the global movement towards sustainability, natural fibres are tipped to make a comeback – cane, rattan, ethically harvested wood, and newcomers such as seagrass and sea glass, which is shards of regular glass tumbled in the tides and worn smooth. As for plastics, any planet-loving homeowner with a conscience will only buy bio-plastics or recycled ones, if any.
Textiles are tipped to go tactile. Think hessian, corduroy and anything with a texture. If it feels good, touch it!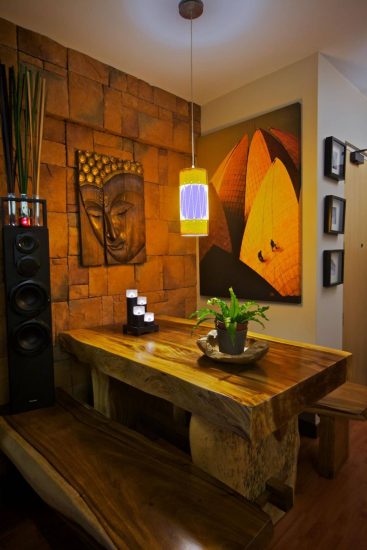 HDB 4 Room Blk 305A Punggol Road | Renozone Interior Design House
Let Nothing Colour Your Decision Except Information
If you are contemplating a home renovation, you should seriously consider brown palettes. You should also consider your choice of interior designer very, very carefully.
Make a wise decision today by choosing HomeRenoGuru, Singapore's leading renovation app and website. It has hundreds of interior designers listed and rated, and thousands of photos of their work. What's more, HomeRenoGuru can match your budget and house type with a list of reputable and reasonably priced IDs. Simply request a no-obligation quote today!