10 Interior Design Rules That You Absolutely Can Break
10 Interior Design Rules That You Absolutely Can Break
Trawl interior design sites and you'll find endless lists of decorating do's and don'ts, spoken with an air of authority by self-styled experts. But in reality, every rule can be broken when good taste, caution and foresight are exercised. Here's a new list that clearly shows how every 'don't' can be a 'do'.
#1 Don't use dark colours in small rooms
Conventional wisdom tells us that dark colours make a small room close in on itself. It explains the long-time local preference for light colours in our relatively compact homes, especially in the littlest rooms of all – bathrooms and toilets.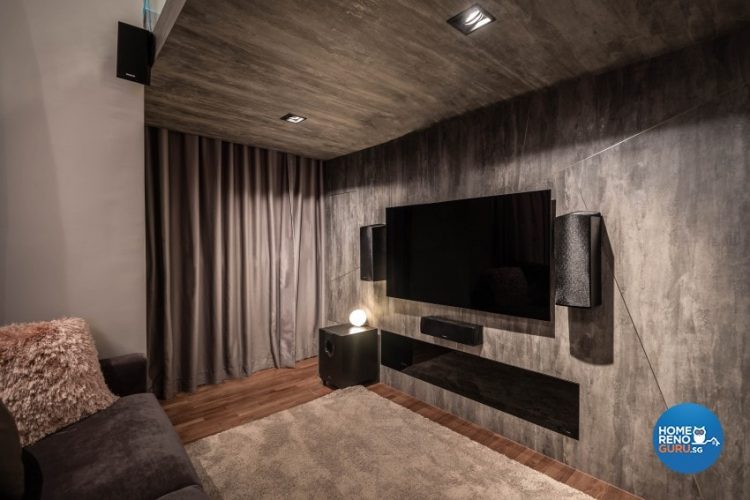 Condominium Dairy Farm Heights | Albedo Design Pte Ltd
However, an increasing number of homeowners are boldly opting for dark colours in small rooms. The effect is cosy and warm, cocooning the space in a blanket of rich colour. Cloaked in darker hues, small living rooms can feel like private cinemas and petite bedrooms can be transformed into sexily sophisticated 'boudoirs' with a boutique hotel feel.
#2 Don't combine different décor themes
Old-school decorators and homemakers will tell you to choose a theme and commit to it. This 'monogamous' approach gives rise to impeccably styled rooms in instantly recognisable and distinct style.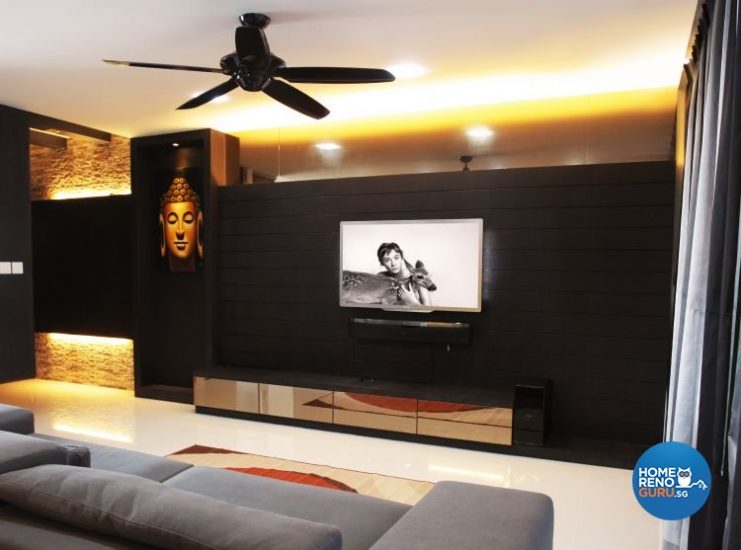 Condominium Natural Loft | Love Home Interior Design Pte Ltd
However, more and more homeowners are mixing and matching themes to come up with their own unique styles, which can loosely be called 'eclectic' – a little bit of this and a bit of that, and sometimes with a dash of something else altogether. As you can see, there's no conceivable reason why a Balinese Buddha cannot blend beautifully with a sleek modern minimalist interior and a rustic textured feature wall.
#3 Don't mix metallics
Confine your gilded accessories to all silver, all gold, all gun-metal grey or all copper. Or risk looking like a dusty antique store or somebody's garage sale. The decorating discipline extends to surface sheens – go for all-gloss or all-matte, and never mix the two. Or so we are told.
However, a mixture of metallics can create a fabulously lustrous, luxe look. Think Great-Gatsby-on-steroids. So never mind what the experts say. Mine that goldmine of metallic hues and give your home the Midas touch.
Looking for Interior Designers?
Let HomeRenoGuru help!
#4 Don't overdo one strong colour
If you love red or orange or emerald green, confine it to accents. Resist the urge to plaster it all over the place, since too much of a good thing can be, well, too much. What's more, when your favourite colour is confined to small touches like cushions and throws and the odd framed print, it's easy to make over the room with a mere change of accessories.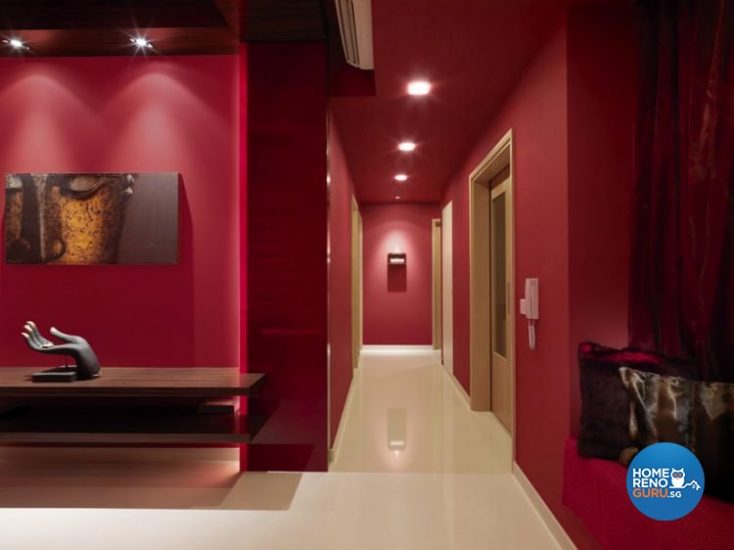 Condominium Varsity Park | Ciseern by Designer Furnishings Pte Ltd
However, if you love a hue, why not go 'all the way'? Some of the most striking rooms make a statement with colour – lots of it. Besides paint and soft furnishings, modern lighting effects can bathe entire spaces in a single colour.
#5 Don't use more than two prints and patterns
The experts tell you not to clash your florals with your stripes, or your plaids with your polka dots. It can be visually confusing and just way too busy for the eye to focus on anything. Unless it's a patchwork quilt, stick to a maximum of two geometric prints or at most, a stripe and a gingham in the same colour combo.
However, sometimes more is, well, more amazing in every way. Some of the most charming interiors owe their appeal to a rich tapestry of prints and patterns in matching or complementary colours. All you really need is a single thread – be it colour or texture or theme, to pull it all together. We say, play!
#6 Don't hang small art pieces on a large wall
Itty-bitty fussy little pieces get lost on a large wall. The scale is simply all wrong. One huge statement-making piece of wall art in a large room is the gold standard of modern decorators. It creates a focal point and emphasises the luxury of a cavernous space.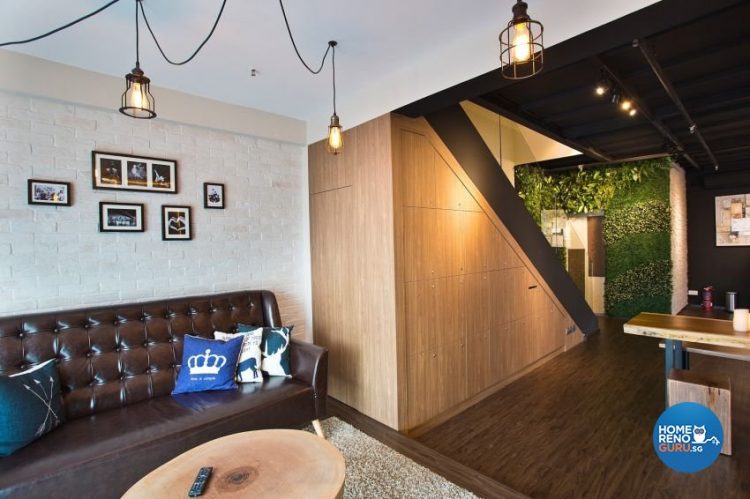 However,a cluster of small framed prints, thoughtfully arranged, can look amazing. Similarly, a large hall or room lined with framed art of various sizes can nail a 'vintage parlour' or 'private museum' look which is irresistibly appealing and endlessly interesting. When the conversation runs dry, all you need to do is point to the wall and discuss the first piece that catches your eye.
#7 Don't place large pieces of furniture in small spaces
Scale, scale, scale. The Japanese have nailed it with their scaled-down versions of western furniture. Downsize everything proportionately, from the armchairs to the coffee table, and you won't notice that the room is a little on the petite side.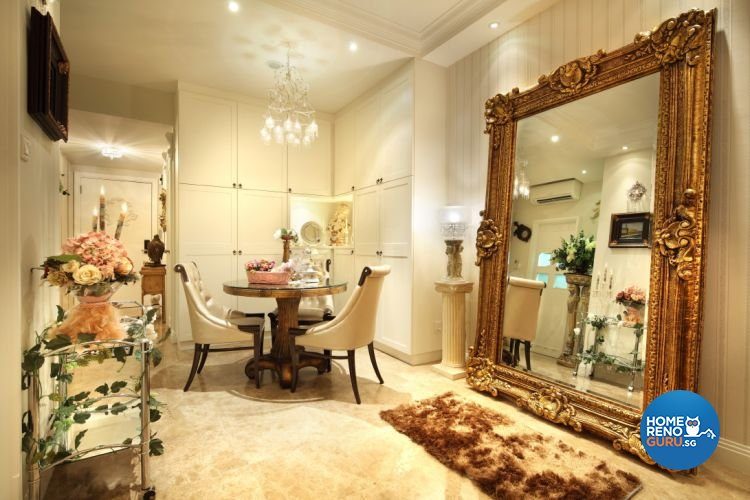 Condominium River Place | Rezt & Relax Interior
However,one epic piece in a small room can create a focal point and a talking point. Yes, a room can be a shrine to a favourite family heirloom, or house nothing other than a baby grand and a candelabra, or centre on an outsized mirror.
#8 Don't buy on a whim
Always invest in quality pieces that are built to last. Impulse buys are usually sources of regret the next day, and may well end up in your neighbourhood thrift shop – or worse, you have to live with the eyesore that reminds you of your hasty spending habits every single day of your life. Thoughtful purchase decisions, pre-meditated and pondered over, are the only way to go.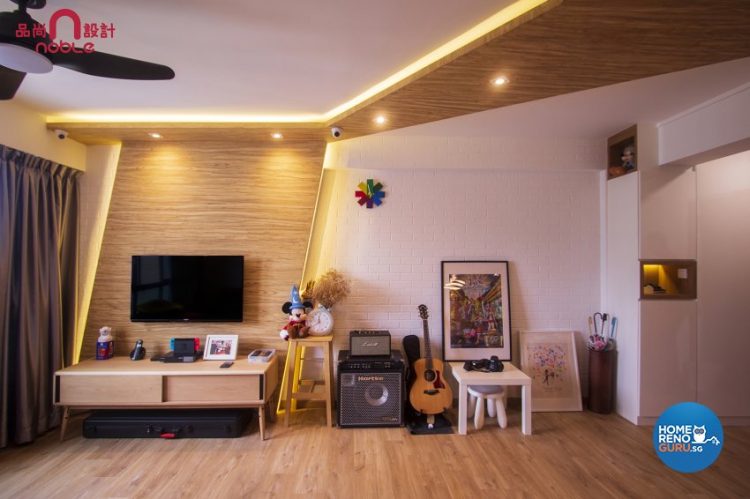 HDB 5 room Telok Blangah Parcview | Noble Interior Design Pte Ltd
However,where's the fun in that? Half the fun of going on a holiday is picking up a souvenir for the home. If you fall in love with a cheap and cheerful little something at a flea market, why not buy it. Sometimes it feels good to think with your heart and not your head. Your home may not look like a page from a glossy magazine, but it will be inimitably and unmistakeably yours.
#9 Don't combine more than one historical style
If you are opting for a period look, do your research. Never mix your baroque with your Victorian, or your mid-century modern with your rockabilly 50s formica. It's simply crass to clash.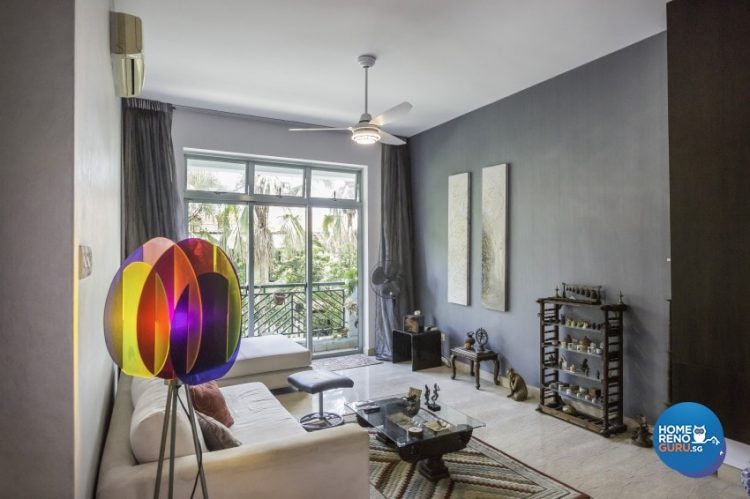 Condominium 50B Faber Height | MJS Interior Pte Ltd
However,why be so uptight? If you're lucky enough to inherit some beloved old pieces from your granny, there's no conceivable reason why they can't sit comfortably in your industrial chic loft-style pad. It's all part of the unique history that makes you 'you' when you mix your old and new.
#10 Don't ignore architectural details
If a building is art deco, respect its period detail and reflect its heritage with an interior décor theme to match its era. Gorgeous geometric plastered panels should never be concealed, but restored to their original glory and showcased. It would be a crime to rip out those original chrome accents on that curved wooden bar. Authenticity, fidelity to history, are of paramount importance when decorating a heritage property.
However, not every building needs or even deserves to be restored. Properties, like places and people, are allowed to evolve over time. A heritage building, gutted and modernised, can wow with a surprise element and shock the eye in a good way with its dramatically contrasting styles.
Regardless of what you do or don't do when it comes to defining your own personal style, there's one thing you must do before embarking on a renovation – and that's your homework. A great place to start is HomeRenoGuru. Singapore's leading home renovation app can match your style and budget to a list of rigorously screened, rated and recommended interior designers. In fact, you can request an interior design quote right now, and stand to win $30,000 worth of home renovations!