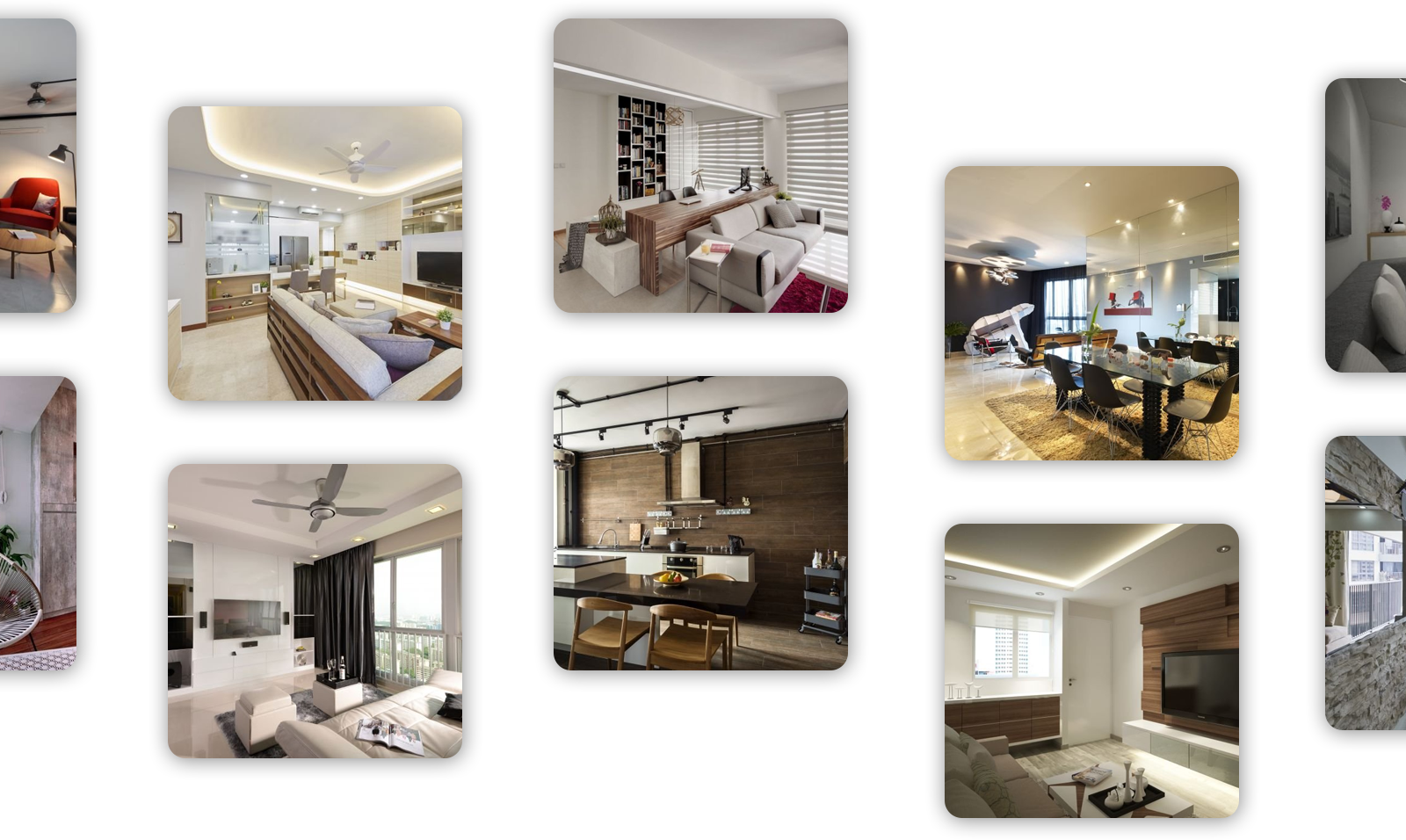 Exclusive Renovation Packages
As the largest renovation database in Singapore with access to over 300 exclusive packages, the best deals are guaranteed.
Singapore's No. 1 Renovation Portal
Over 50,000 dream homes fulfilled and inspired in Singapore, we are Singapore's most trusted renovation portal.

Only Reliable Interior Designers
With our deep network, we will only recommend to you interior designers with a track record of satisfaction and success.
Furthermore, our team comprises ex-interior designers who know and understand your needs best, hence you can #TrustTheGuru.