We've all heard of 'hygge' (pronounced 'hoo-ga'), the Danish concept that loosely translates as 'cosiness'. But what is it, exactly? And how is it being applied in local homes? We went hygge-hunting in Singapore.
What is 'hygge'?
Hygge is a way of life, a design ethos and a global export. It basically describes any situation, be it a time or place or a combination of both, that is conducive to calm, contentment, convivial company and cosiness (the '5Cs of hygge'). No doubt a bi-product of the long cold Scandinavian winters, hygge homes are characterised by light coloured wood, white walls and pastel accents, throw rugs, candles, cushions and pot plants.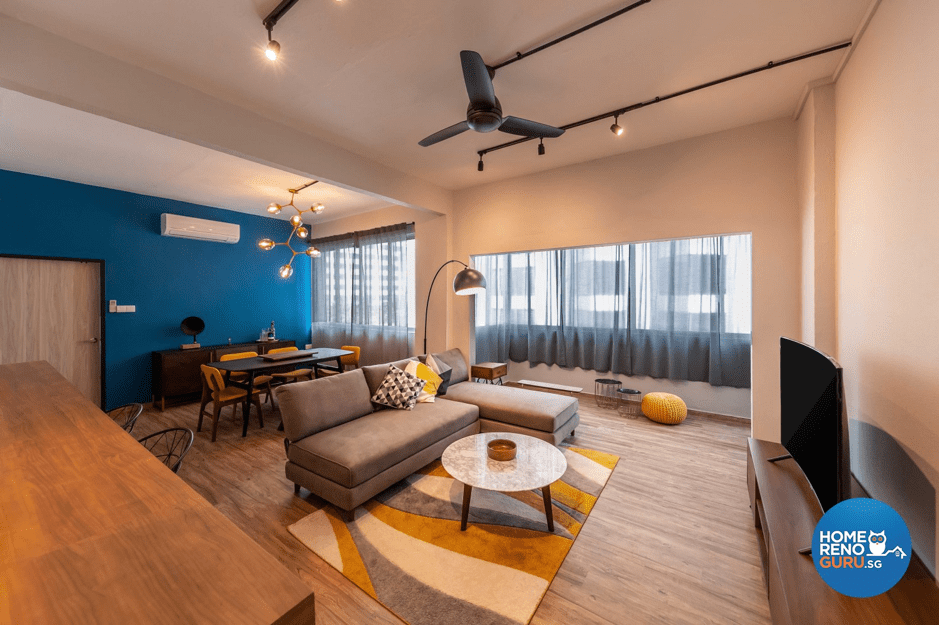 Condominium 1 Jalan Jintan | Leef Deo Pte Ltd
Hygge essentials
An integral part of the hygge life is hanging out with family and friends at home. In truth, the democratic socialist system in Denmark means that most working adults do not have the buckets of spare cash that are required for dining out in the expensive capital of Copenhagen, so eating in is the norm. Living spaces are used for eating and and lounging around. A dining table, a comfy sofa – with cushions, and a coffee table are hygge must-haves.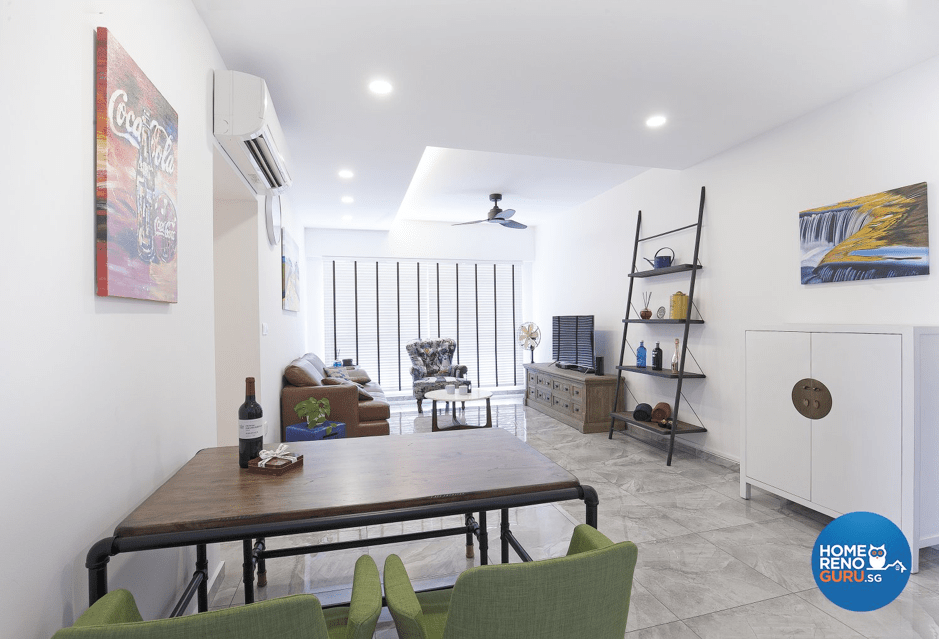 HDB 4 Room Compassvale Lane | Renozone Interior Design House
Plants, naturally
A hallmark of hygge and Scandinavian design in general is a love of nature and natural materials. Hence hygge homes almost always house pot plants. Especially in the dead of a Danish winter, a splash of green enlivens a space and adds vibrant colour to pale interiors. In Singapore, indoor pot plants pay tribute to our lush green garden city and purify the air for free.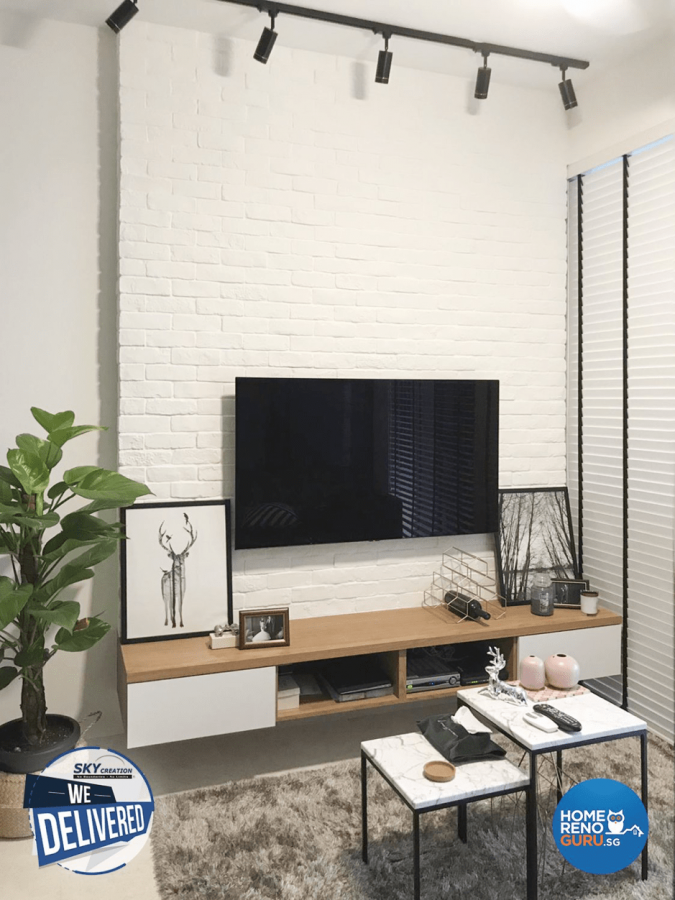 Condominium Thomoson Impression | Sky Creation
Wooden it be nice…
Another trait of hygge design and Scandinavian design in general is the abundant use of wood. With sustainability on everyone's mind, the solid pine and oak that are typically seen in Scandinavian homes are being replaced with more eco-friendly and affordable wood veneer and wood-lookalike laminates.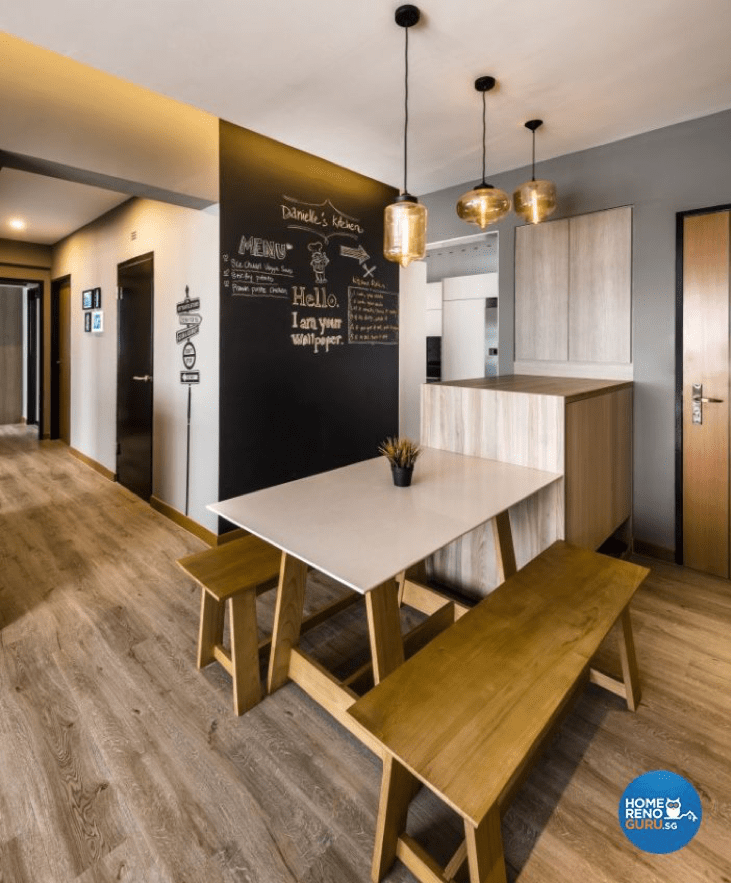 HDB 4 Room | Rezt & Relax Interior Design
Seeking the light
Hygge homes typically invite natural light in, with bare or lightly dressed windows that open onto uplifting scenes of nature. In Singapore, though we may not gaze out onto snow-frosted fir trees, homeowners are waking up to the many merits of natural light. Many of them are enclosing balconies with windows or sliding doors that can be opened in the cool of the evening and closed in the heat of the day.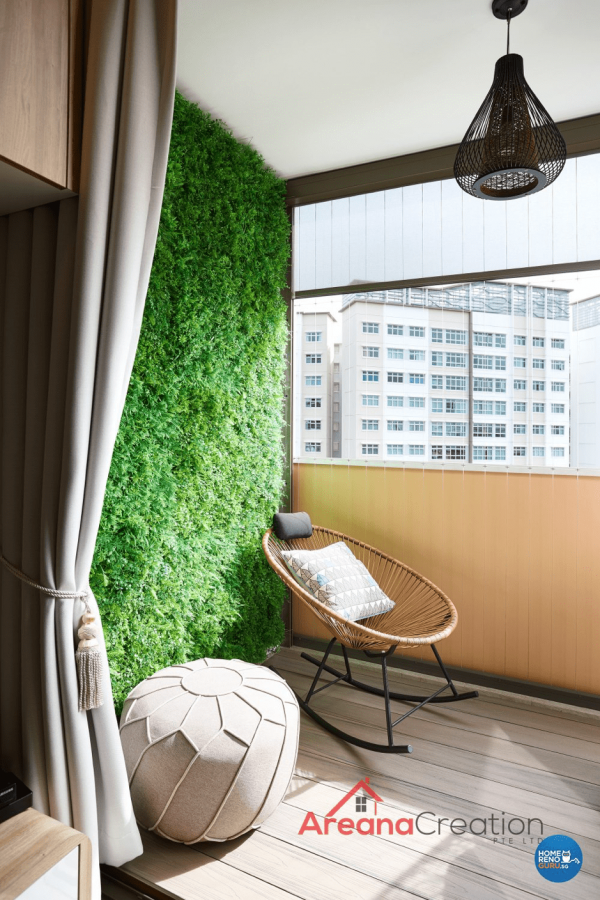 Condominium 592 Yishun Ring Road  | Areana Creation Pte Ltd
Get comfy with your ID
When renovating a home, it's important to feel comfortable with your interior designer. If you're planning a renovation, it's a great idea to cosy up with HomeRenoGuru. There is no better way to research both designs and designers. You can browse thousands of photos from real-life projects, and obtain no-obligation quotes from a shortlist of reputable, screened and rated companies. Visit the website or download the app today.