39 Home Renovation Mistakes to Avoid as Advised by First-time Homeowners in Singapore
After buying your first home, you may be surprised at the amount of detail and thought required to renovate their home.
Thus, we've compiled a total of 39 renovation regrets to avoid to make your job easier!
Living Room Renovation Mistakes to Avoid
1. Installing a TV feature wall
A TV feature wall is usually used to cover up unsightly wires.
Problem: 
It's expensive; costs at least $2,000 for a 2-metre wall. Plus, it's fixed, and you can't move it around in the future if you change your mind.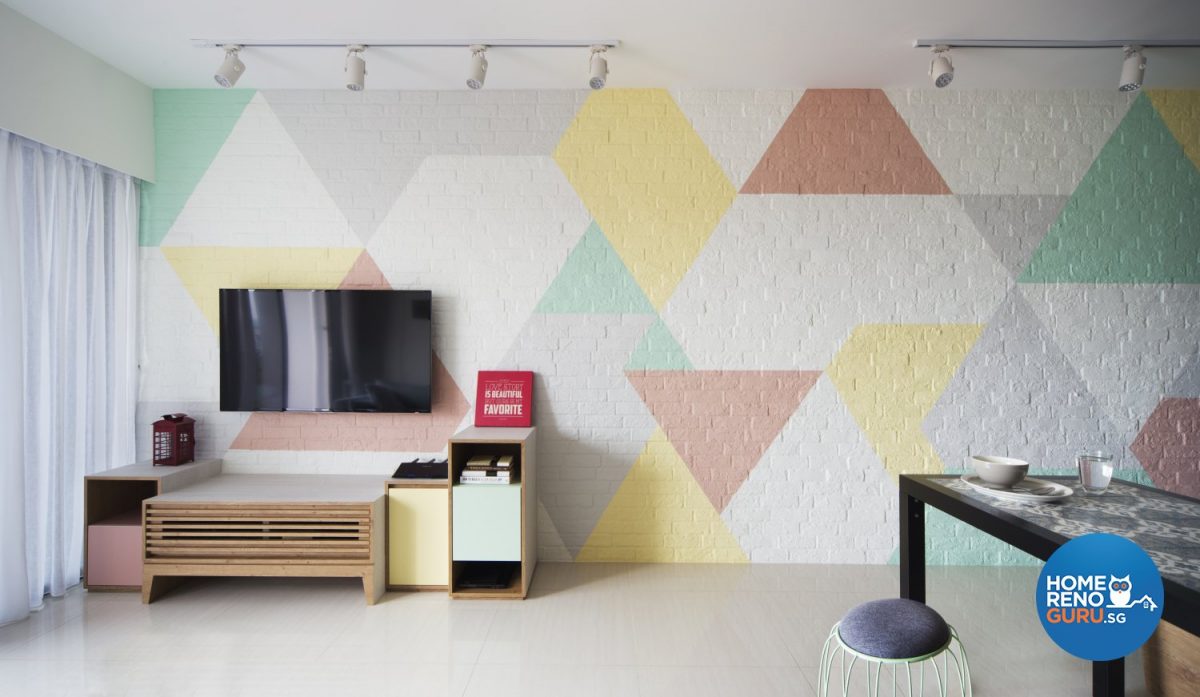 Painted feature wall for living room (Prozfile)
Solution:
Buy a portable and nice TV console from Taobao at a fraction of its cost.
If you're concerned with unsightly wires, do up a plain partition wall and paint it over with a feature wall design.
2. Not overlaying living room tiles with vinyl
The living room is a high traffic area of your home. Thus, vinyl flooring is great as it ensures that it doesn't leave footprints, is stain-resistant and easy to clean. It also looks a lot cosier than having tiles.

Vinyl flooring for living room (Swiss Interior Design)
Kitchen and Service Yard Renovation Mistakes to Avoid
3. Not having a good ratio of casement and drawer cabinets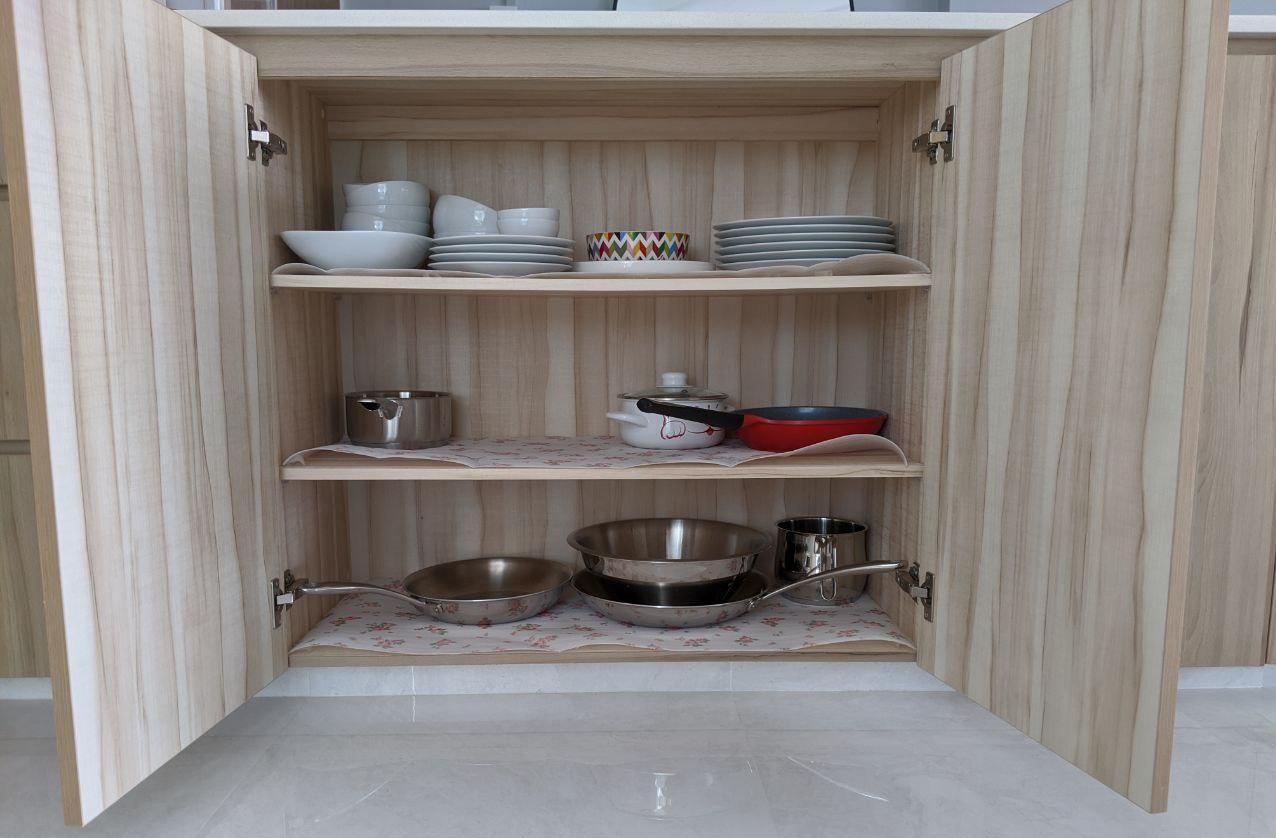 Casement cabinets have
two doors that open up on both sides and
multiple shelves to store items.
Pros:
The height and number of shelves are customisable and adjustable for future needs. Moreover, it's also cheaper to build casements as compared to drawers.
Con:
Casement cabinets don't provide a good view of your items if you don't bend down enough. This leads to the tendency of forgetting what you have inside and end up hoarding or having expired food.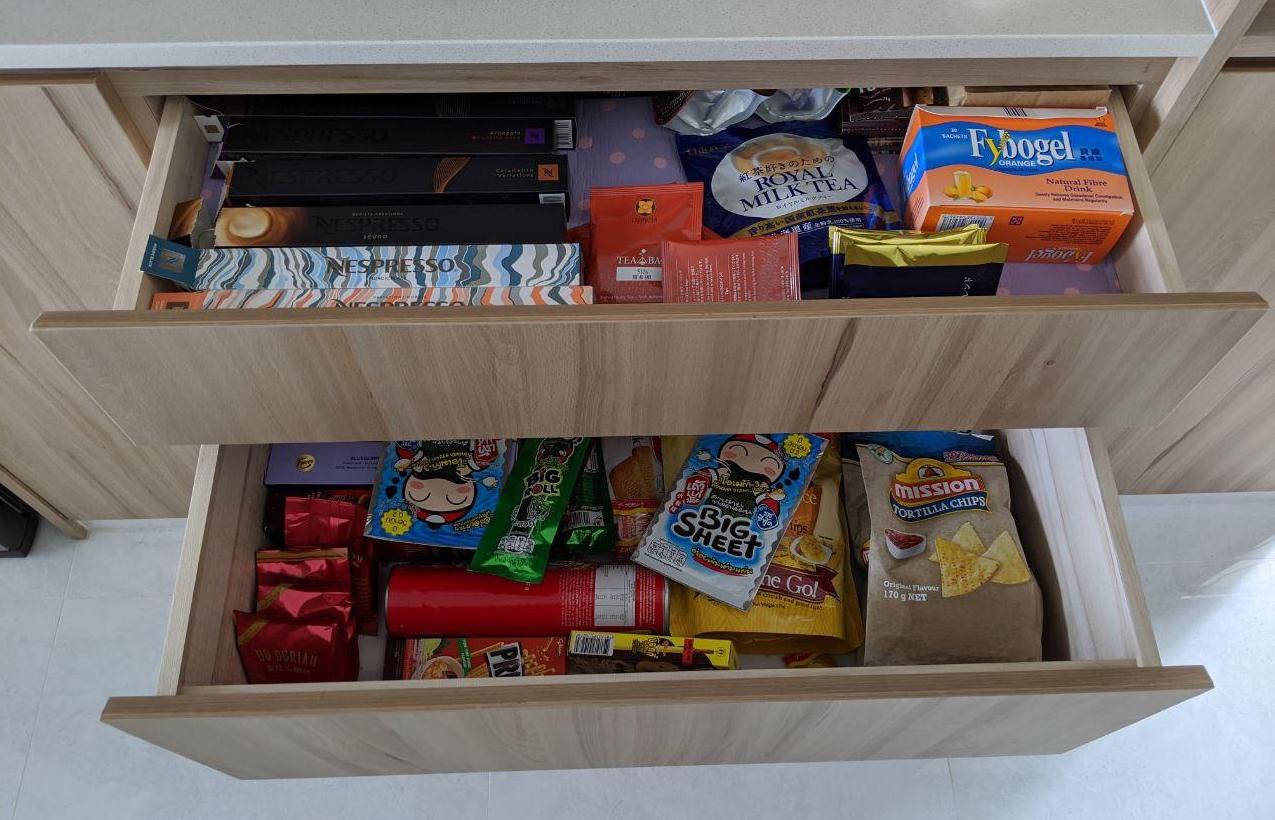 Drawer cabinets are meant to slide out horizontally.
Pro: Drawers are more convenient as it provides easy access to grab items.
Con: However, the blum or excel runners used for drawers cost more than casement.
Solution:
Other than focusing on the exterior look of your kitchen cabinets, visualise exactly what items you're planning to store in each cabinet. Then, draw and plan out exactly where and how many casements and drawers you need.
4. Not having pullout condiments in kitchen drawer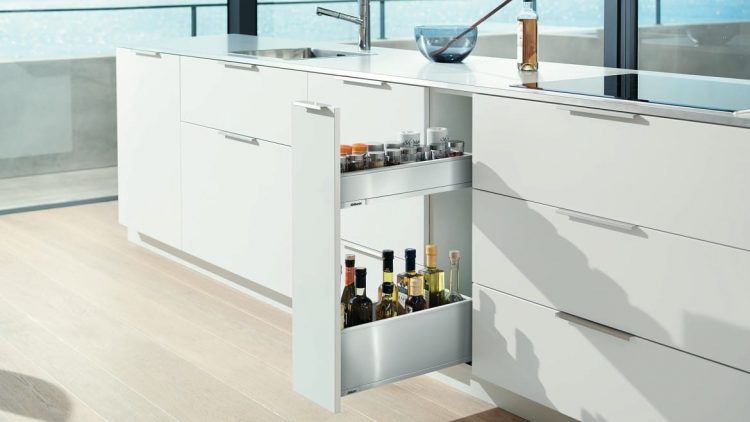 Space Twin
Problem:
Condiments are difficult to access if they're all hidden in casement drawers.
Solution:
Install a pull-out drawer that's customised to store condiments. This way, you can see and grab them easily when you're in the midst of cooking.
This mechanism provides a seamless design to your cabinets.
Problem:
However, the clicking sound may get irritating after some time.
Solutions:
Install handles
Manually open from the side or bottom edges of the cabinets
6. Installing built-in ovens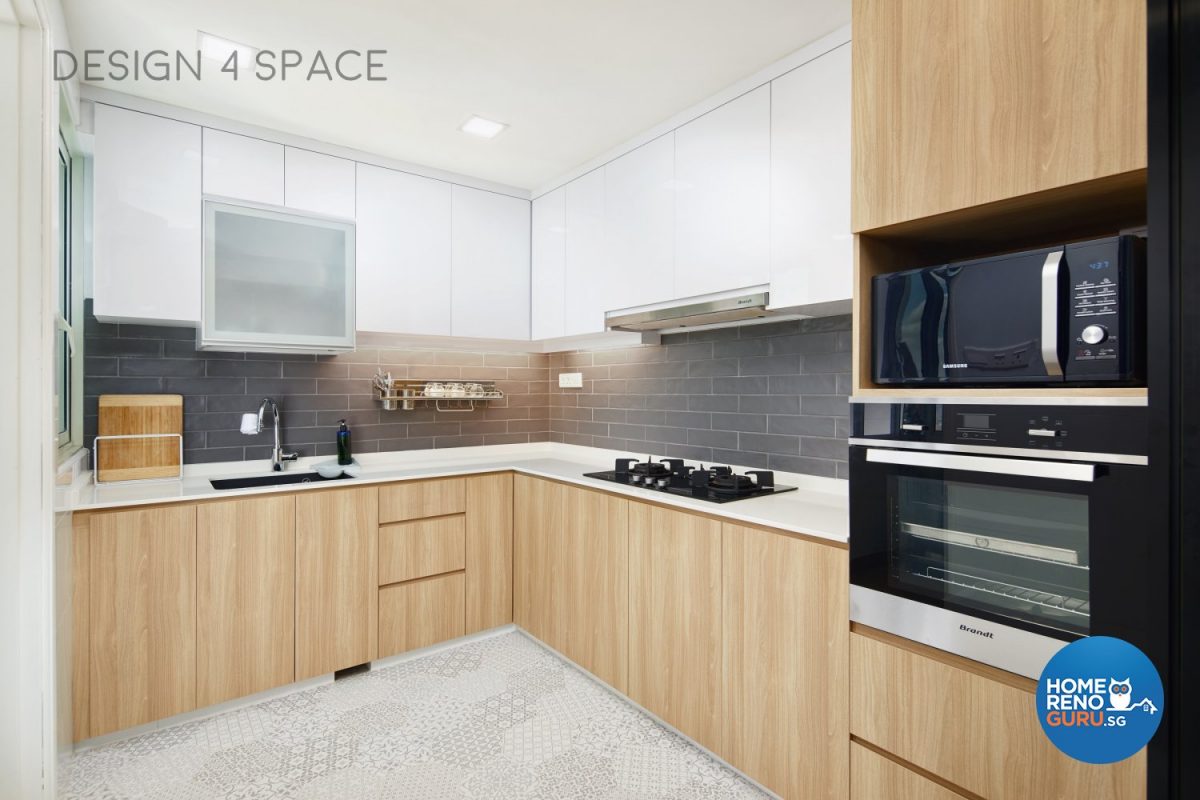 Built-in oven (Design4Space)
When designing your kitchen, think about how often you'll be using the oven.
There's no point installing a built-in one if it's seldom used. It takes up too much space that could've been used to install cabinets instead.
7. Not checking dimensions of tall unit for built-in oven
Problem:
In some cases, homeowners neglect to check the dimensions of the tall unit in their kitchens before buying an oven. If the oven's dimensions are not ideal (too big / small), it wouldn't fit nicely.
Solution:
It's best to find an oven first before building in the cabinets. That way, you can decide whether to build it into the tall unit, or under the stove counter.
8. Installing a stove that's too big
Before installing your stove, consider
how many burners you need and
if a gas or induction stove is more suitable.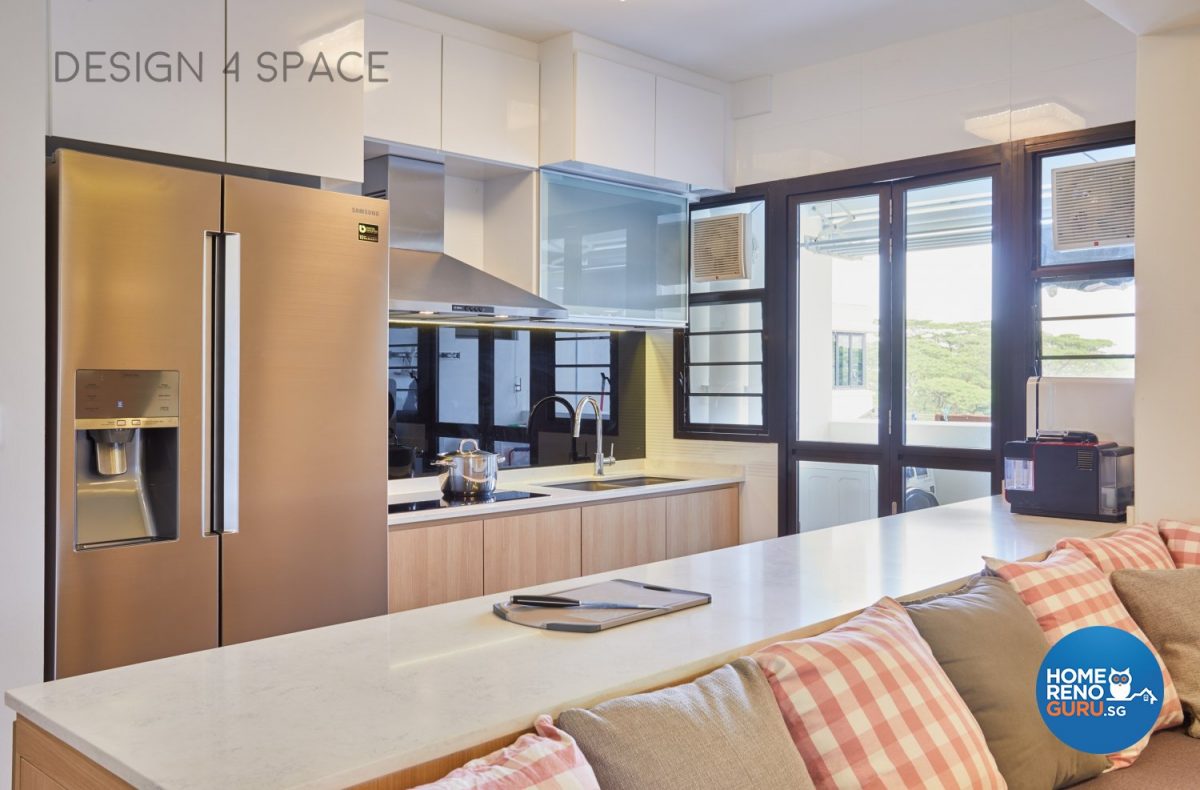 Induction stove (Design4Space)
Consider the following pros and cons for gas and induction stoves before installing them.
Gas stove
Induction stove
Pros
✔ Affordable
✔ Able to achieve more cooking styles
i.e. stir frying, charring
✔ Compatible with any cookware
✔ Cooks and boils faster
✔ More energy efficient
✔ Generally looks better due to minimalistic design
✔ Safer: some models come with auto-off function once cookware is removed
Cons
✘ Harder to clean
✘ Dangerous if kids are around
✘ Expensive
✘ Only compatible with flat, metal cookware that's almost the same size as stove ring
A white kitchen countertop may look sleek and nice, but the downside is that it stains easily if not cleaned in time.
Solutions:
Use Daiso magic sponge to remove stains
Buy protective film from Taobao and paste it on top of the countertop
Choose a speckled or marble quartz kitchen countertop instead
10. Not enough space between kitchen countertop and wall cabinets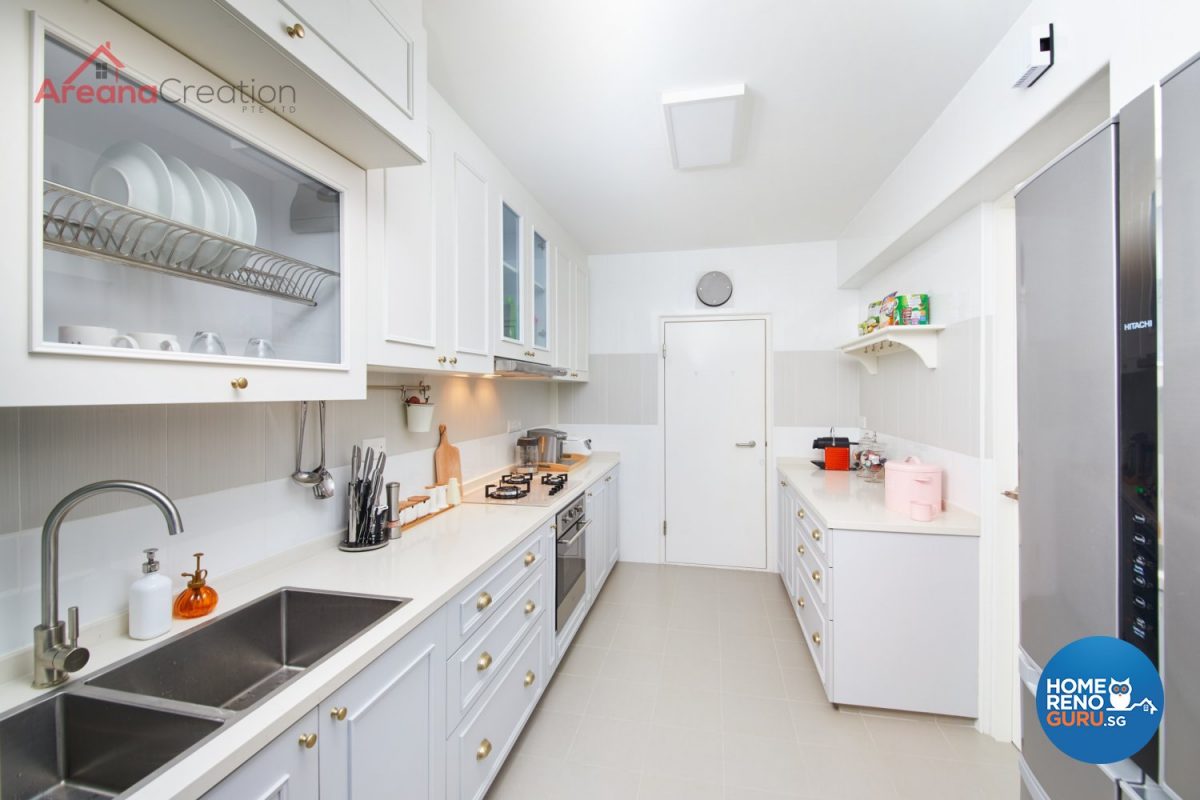 Kitchen interior design (Areana Creation)
At times, the lack of space between your countertop and cabinets will cause you to knock your head against the cabinets.
Solution:
Your ID will usually have a standard height and should advise accordingly. Make sure to double check with your ID or contractor!
11. Not putting the fridge in the service yard to free up kitchen space
Service yards are usually used to place your washing machine, dryer and laundry system. But if you have a huge service yard, you can consider placing your fridge or additional storage shelves there.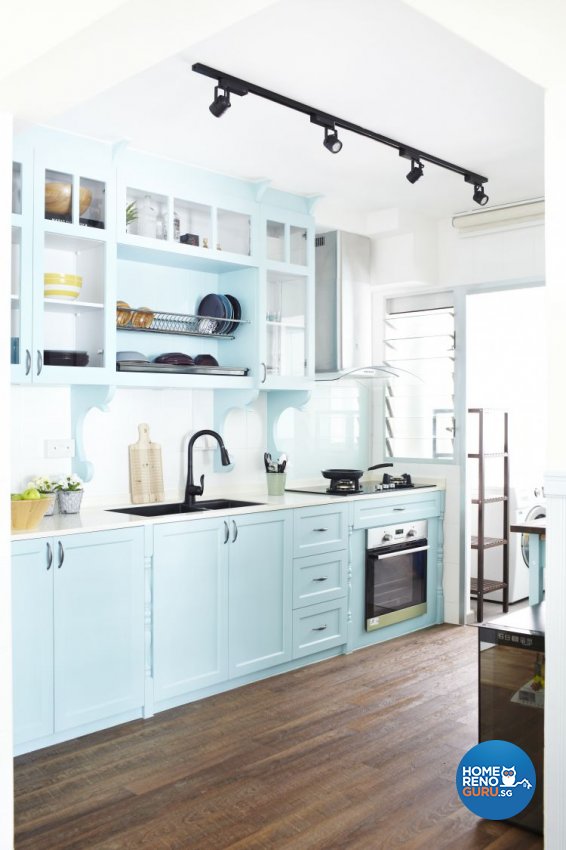 Placing storage shelf in service yard (Fuse Concept)
This frees up space in your kitchen for other appliances or even more storage.
12. Not installing basin in the service yard
Another way to make use of a spacious service yard is to install a basin there. This frees up space in your common toilet.
13. 
Installing base for washing machine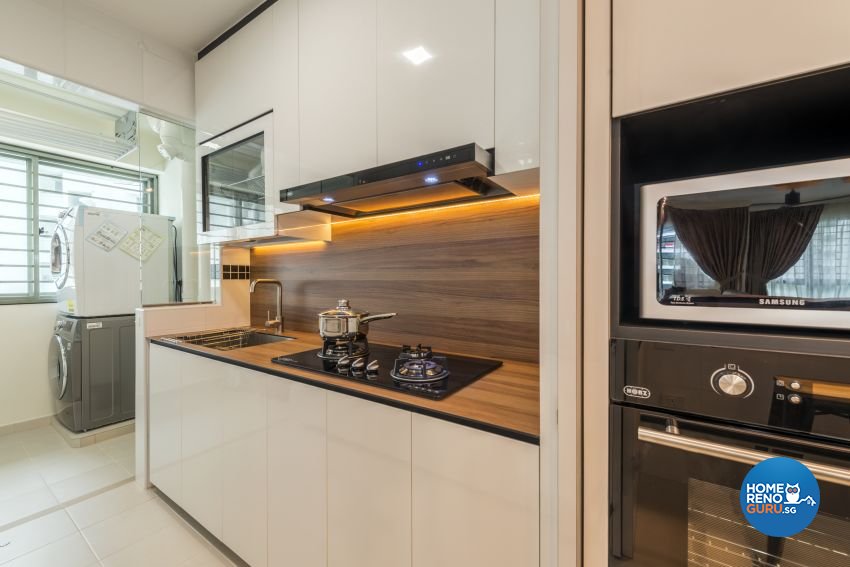 Base for washing machine (GV Design & Construction)
Having a base for your washing machine makes it difficult to clean the dust collected at the bottom of machine.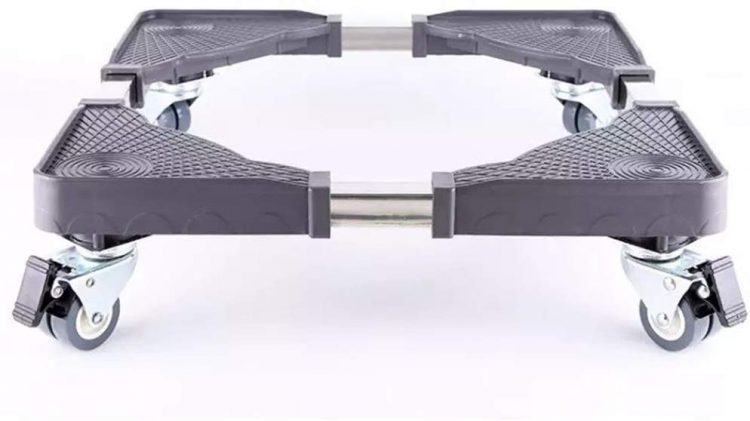 Roller base for washing machine
Solution:
Place the machine on top of a roller base so that you can roll it away when you want to clean the area and lock it in place when storing it back.
14. Installing window grilles in service yard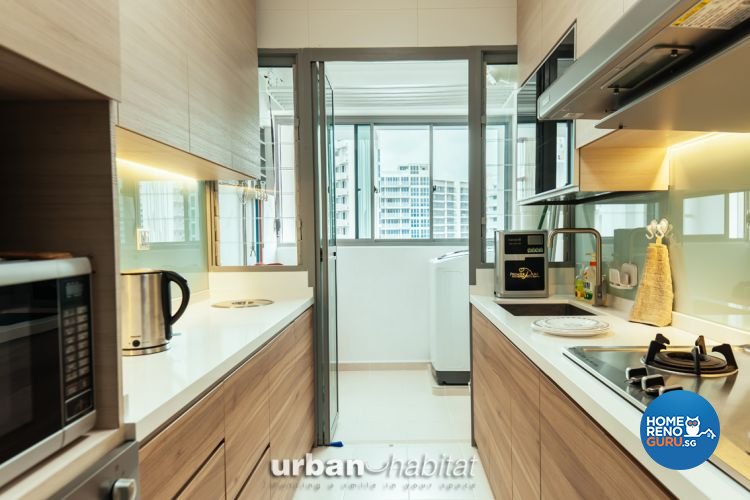 Service yard windows without grilles (Urban Habitat)
Window grilles are usually added for safety, especially if you have kids at home. However, if you're planning to install baby gates at the kitchen entrance, you can do without window grilles.
Bedroom Renovation Mistakes to Avoid
15. Having L-shaped wardrobe
L -shaped wardrobes are usually customised to fully utilise the corner of a bedroom.
Problem: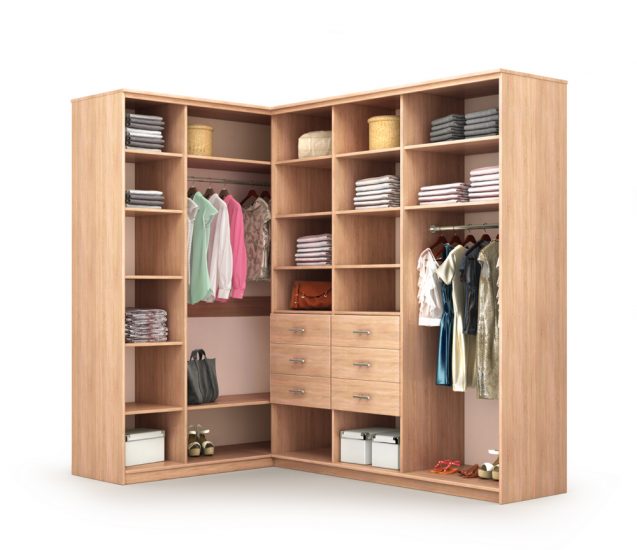 When not planned properly, or when homeowners try to save cost, you may end up having a dark corner which is hard to access.
Solution:
There is an optimum way to structuring an L-shaped wardrobe such that it's easy to access and you can make full use of the space.
16. Not allocating wardrobe space for long dresses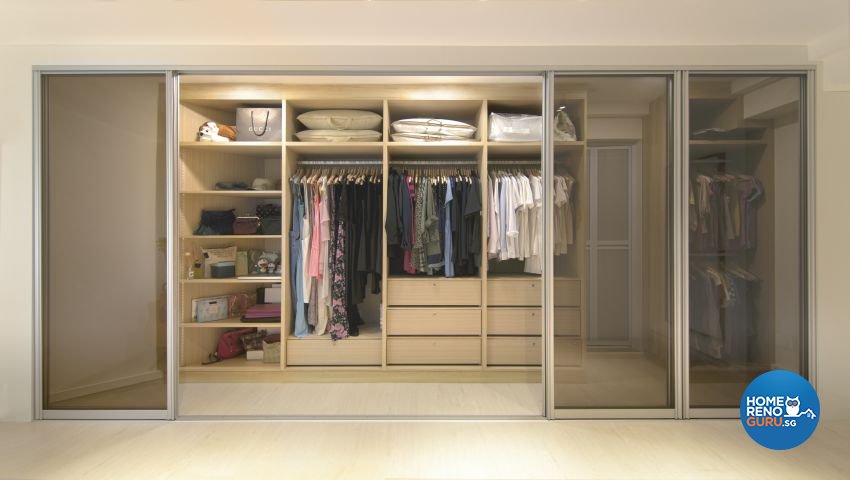 Wardrobe design (Swiss Interior Design)
When designing your wardrobe, ensure that there's a space allocated to hanging your long dresses. This prevents them from being crumpled.
17. Installing wardrobes on both sides of the bed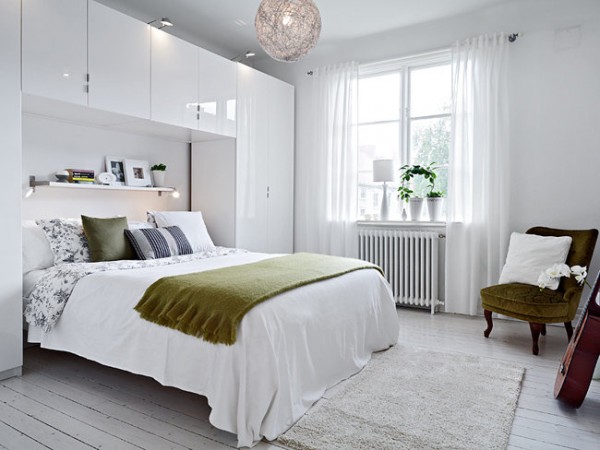 Wardrobes on both sides of the bed
Having wardrobes on both sides of the bed would mean that upgrading from a queen to king-sized bed is not possible.
18. Too many lights in the bedroom
Having a false ceiling and different types of lights may look great and create the different kind of ambience you want.
Problem:
However, if you don't spend much time in the bedroom (other than sleeping), you won't be turning on most of the lights.
Solution:
Save your money; there's no need to go overboard with bedroom lights.
Bathroom Renovation Mistakes to Avoid
19. Installing glass partition in the bathroom
A glass partition looks classy, but it may be hard to maintain. It needs to be kept clean at all times in order to prevent watermark stains. Moreover, there's a risk of it breaking at any time.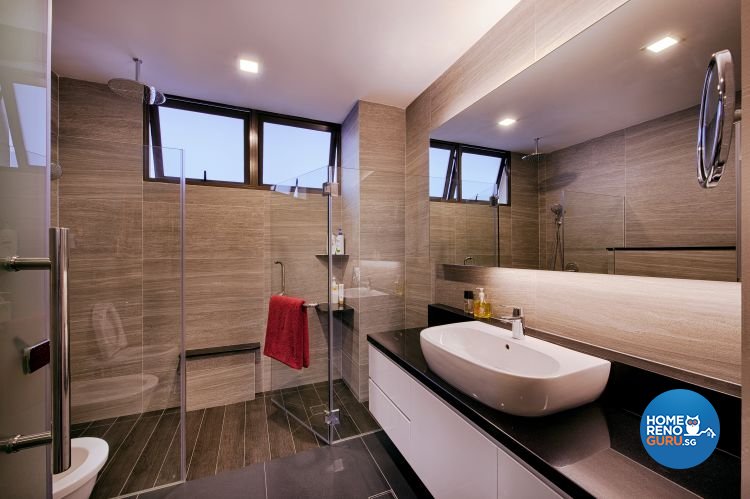 Toilet design (De Style Interior)
Solutions
Stick safety glass on the glass
Install a plastic partition instead
20. Installing shower screen in common toilet
Problem:
Shower screen causes the space to become too small and inconvenient when showering and cleaning.
Solution:
Just have partial partition to prevent water splattering instead of the whole shower screen.
21. Installing bifold door for bathroom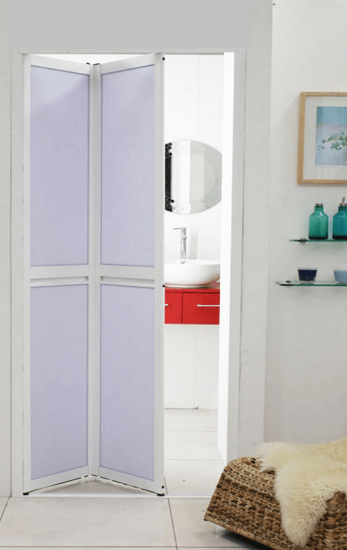 Bifold door
Problem:
Bifold doors have bottom tracks that require constant cleaning.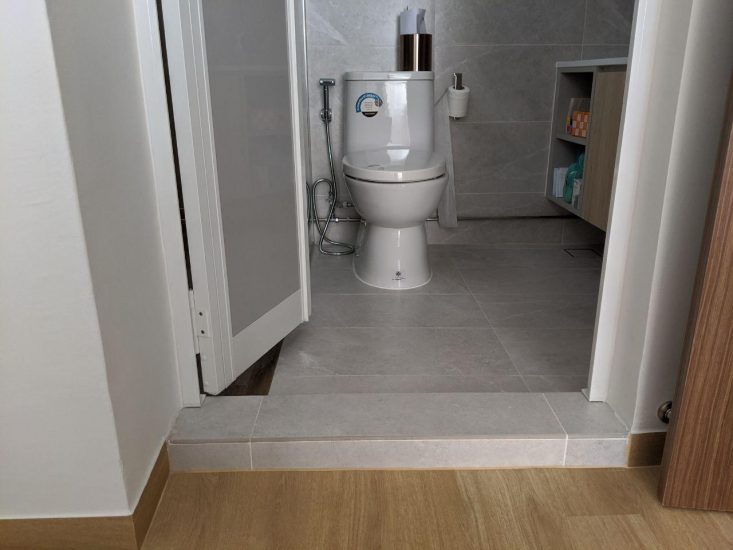 Solution:
Install a slide and swing door instead.
22. 
Choosing dark colour floor tiles in bathrooms
Over time, your soap may cause stains on certain types of flooring. Thus, black or dark coloured tiles should be avoided.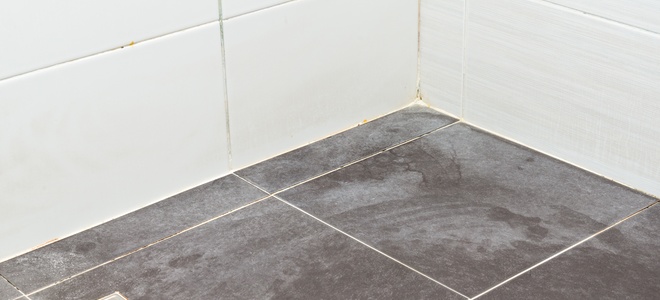 Water spots on black tile shower floors
23. Not rerouting aircon piping
Problem:
Most of the time, the aircon piping will be exposed in the bathroom to lead the draining to the toilet drain. While this is functional, it may be unacceptable aesthetically to some homeowners.
Solution:
You may want to reroute your aircon piping or cover it nicely with tiles. However, if you need to change your piping, the tiles will have to be hacked. So do consider this as well!
Renovation mistakes to avoid: flooring and tiling
24. Installing laminate flooring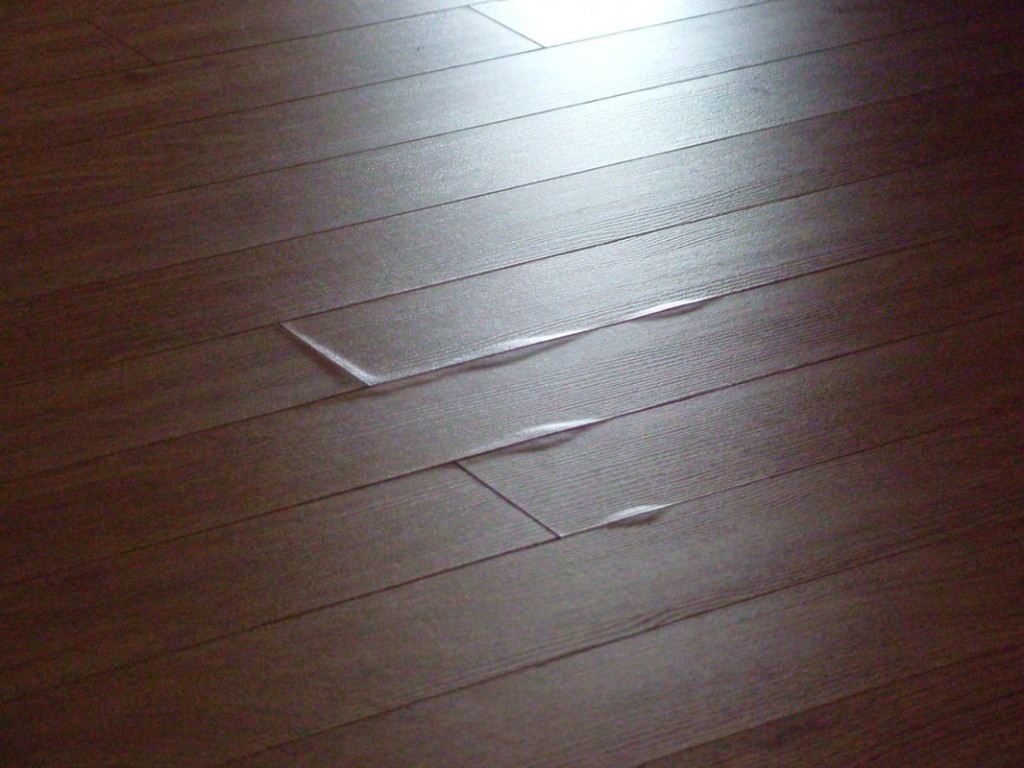 Laminate flooring water damage
If you have young kids at home, it's best not to install laminate flooring. This is because if there are water spills that aren't cleaned immediately, the water will seep through the edges of the laminate and damage it.
A better alternative would be vinyl flooring or ceramic tiles.
25. Using white grout for floors
White grout makes dirt more noticeable and it's harder to clean. You can choose to match the grout colour with the colours of your tiles instead.
26. Not overlaying toilet floor tiles
Toilet floor tiles will discolour after some time. Therefore, you may want to consider overlaying or redoing your existing floor tiles with larger ones, so that there are fewer grout lines to scrub.
27. 
Not using marble gum to seal floor grout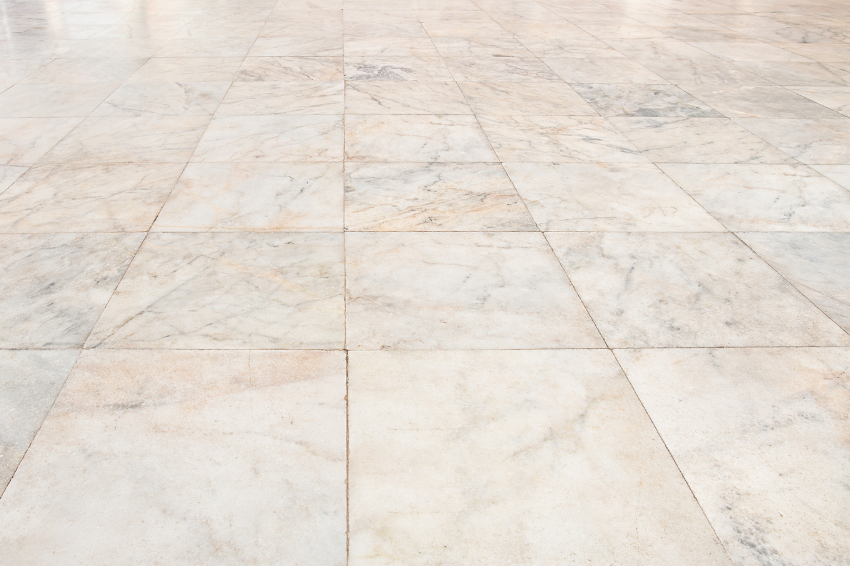 Grout may start to fall out after some time. Ensure that you get your contractor to seal it with marble gum for a more long-lasting presentable look.

Renovation mistakes to avoid: lighting
28. Not hacking walls to allow more sunlight in
Having more sunshine in your home makes it more conducive. If there's a need to hack a wall to get more natural light, you should consider it.
29. Installing too many lights
Adding different kinds of lighting can add different effects to the house. However, you may end up installing too many lights that end up unused.
When choosing the types of lighting for your home, consider 2 things: function and fixtures. This will determine the best type of lighting for each room, to prevent installing too many lights that'll end up being underused.
What is the function of this room?
In essence, general or ambient lighting lights up the entire room. Task lighting (e.g. desk lamp) is used to light up a work or reading area. Lastly, accent lighting is typically used to focus on a particular area or object (e.g. art).
What lighting fixture do you prefer?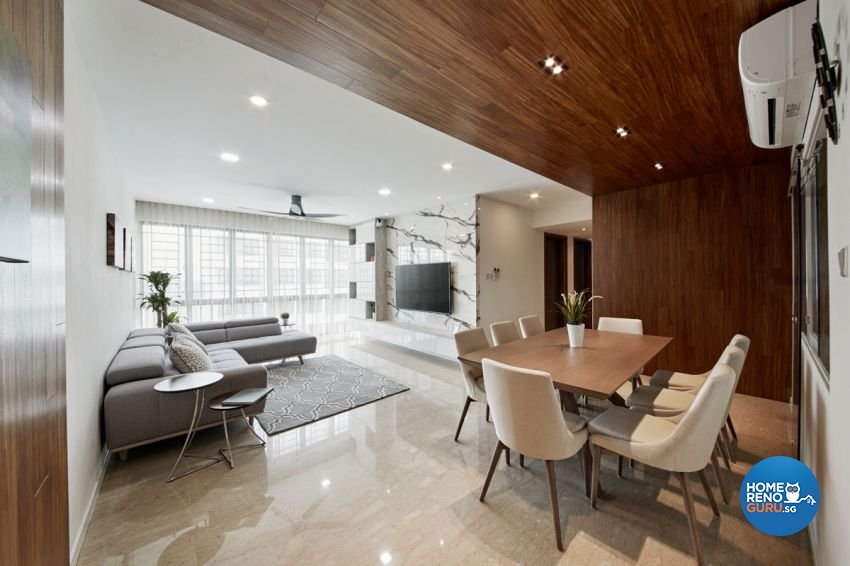 Recessed lights (Carpenters)
This refers to the design of lighting that suits the interior design of your home. Some examples include cove, pendant and track lights.
30. Drop-down false ceiling for lights
A drop-down false ceiling is usually done for aesthetic purposes and to include cove lights for the right ambience.
Problem:
There's a deliberate hole made for the T5 cove lights to achieve the cosy effect. However, this traps dusts and insects easily!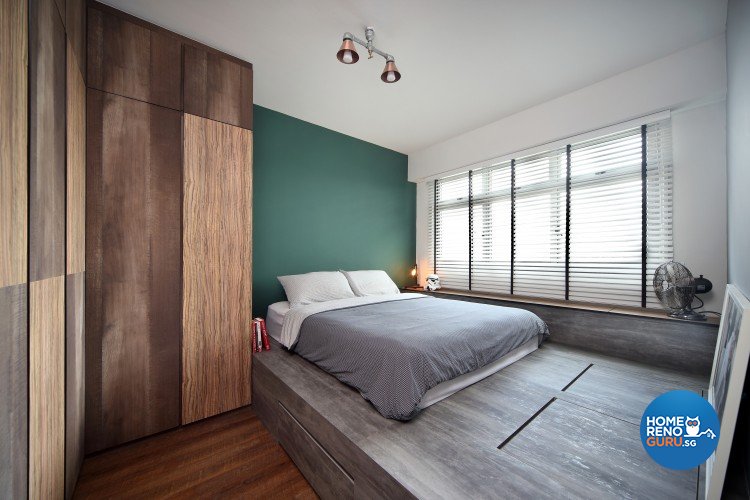 Simple lights for bedroom (DistinctIdentity)
Solution:
This would be an option if you clean diligently. On the flip side, if you hate cleaning and the thought of insects scares you, you can always go for track lights or just a simple ceiling light.
Renovation mistakes to avoid
: electric works and piping
31. Not hiring a good electrician to install power sockets
Electric works should be done by an experienced electrician. That way, if you ever need to change light switches, you can easily do it yourself.
Buy some switches and get a screwdriver
Switch off the main switch of the Earth-leakage circuit breaker (ELCB)
Change the switch
32. 
Not having a power socket for vanity table
The vanity area is where you get ready for the day or unwind before going to bed. This includes drying and styling your hair.

Vanity table with socket (DB Studio)
Therefore, it's wise to have a power socket near your vanity table and/or toilet mirror.
33. Not installing socket plugs
Socket plugs may not be the most aesthetically pleasing fixture, especially if you're going for that minimalist look, but it's always better than having to connect an extension cord!
Visualise where and how you'd be spending time in your home. This will allow you to have a better gauge of the strategic locations to install socket plugs.
Renovation mistakes to avoid
:

paint
34. 
Not doing multiple coats of paint + sealer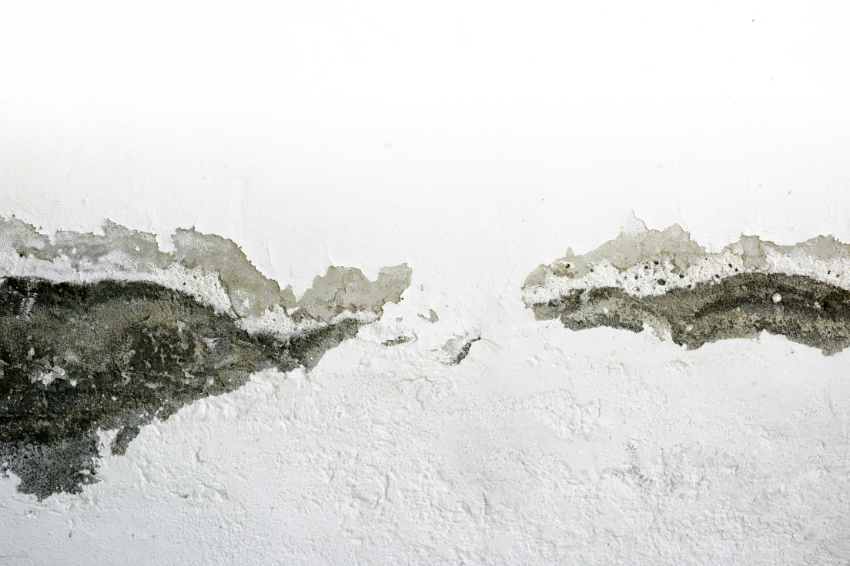 Paint sealers recondition uneven surfaces for a new coat of paint to be evenly applied. Therefore, it should be applied before 2 coats of paint to achieve a more long-lasting finish. 
35. 
Not using anti-mould paint on the ceiling
Anti-mould paint should be used for ceilings for better coverage and a more durable finish. This is especially so for damp areas/rooms such as the kitchen and bathroom.
Other renovation mistakes to avoid
36. Didn't confirm the configuration of kitchen cabinets with ID
It's important to configure your kitchen cabinets based on your needs and frequency of use. This also applies to modifying wardrobes.
The key here is to constantly communicate with your ID. Take the initiative to discuss rather than wait around for them to start the conversation.
37. 
Too many white furniture and walls
Having white elements is a common trend in Scandinavian interior design. However, it may become a pain to clean up to maintain the "whiteness".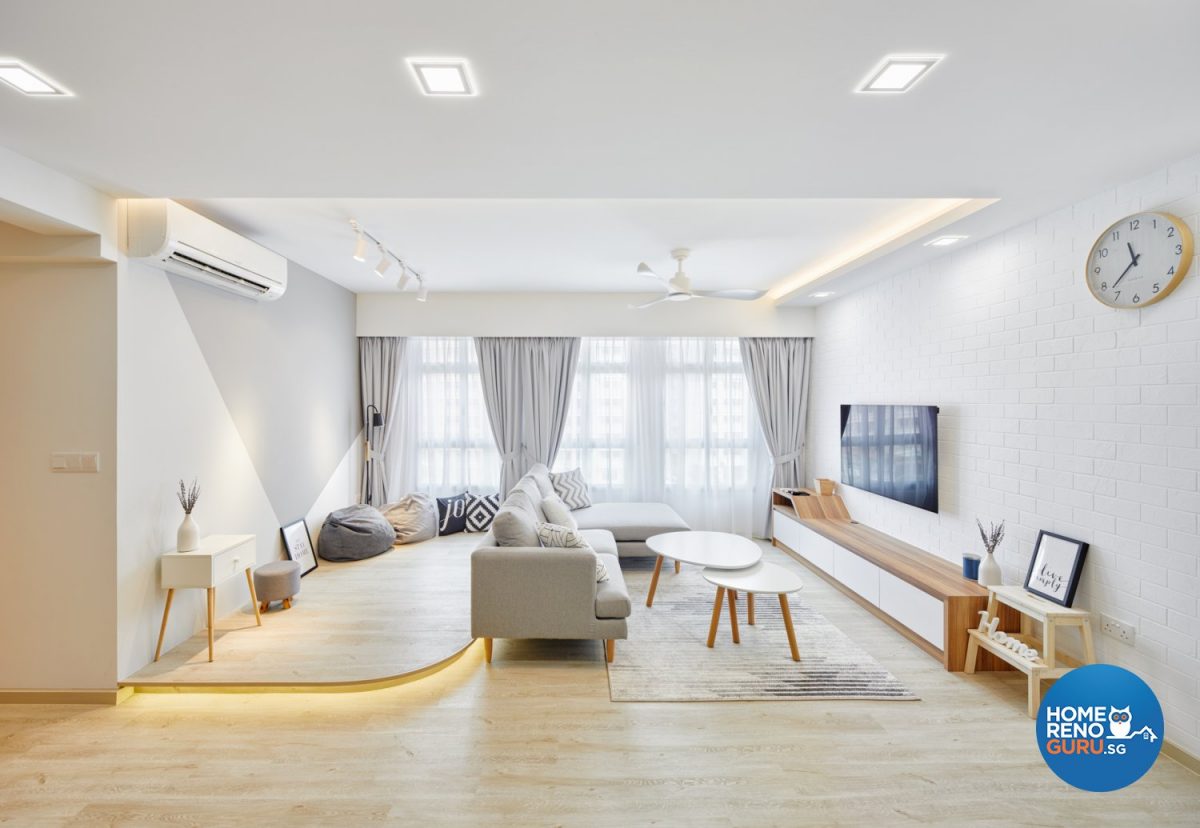 Scandinavian interior design (Absolook Interior Design)
To combat this, incorporate neutral colours and wood elements.
38. 
Making a door to cover bomb shelter for aesthetics
Many homeowners concerned with aesthetics choose to make a door to cover the bomb shelter.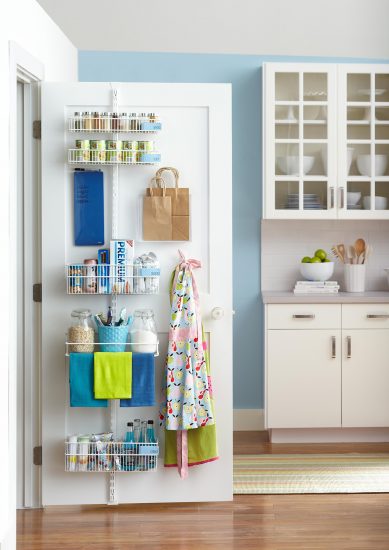 Command Centre Ideas
However, it can be better used as a home command centre for extra storage, or to display event calendars.
39. 
Getting an ID/contractor who is an acquaintance
Problem:
The entire renovation process usually takes up to 3-4 months. Relationships may be strained if you're hesitant to point out your dissatisfaction because you're working with an acquaintance.
Solution:
It's usually easier to show your displeasure and get things done with a contractor who only has a working relationship with you.

Engage a Reliable Interior Designer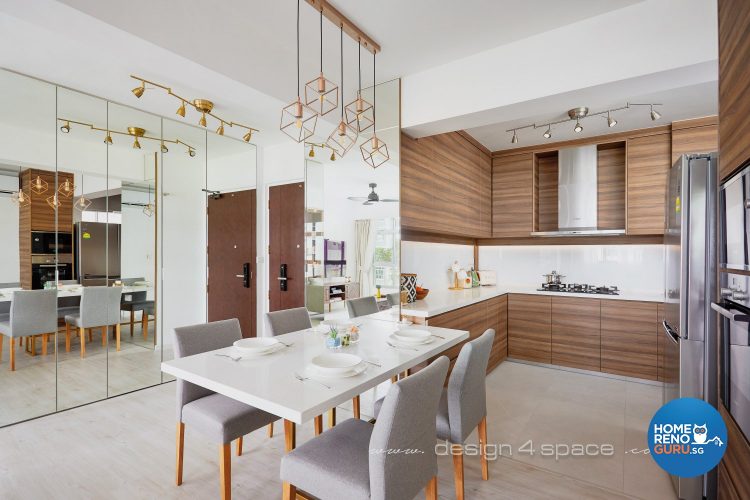 HomeRenoGuru has over 500+ experienced interior designers with multiple positive reviews. Get a free quotation from us today!
Looking for a reliable interior designer?
Browse our list of interior designers!