6 Smart Home Design Tips For Families With Seniors
Singapore, like most major cities in the world, is a rapidly ageing population. By 2030, it is estimated that one in every four residents in Singapore will be a senior (aged above 65). This is double the current ratio of one in eight, according to Population SG.
Can you imagine? That is about 25% of the total population. It is no wonder our government has been working hard to incorporate considerations for the aged in our HDB housing plan and healthcare areas.
But what about us – in our daily living, how much do we consider the needs of the elderly in our own homes? And how do we go about planning an elder-friendly living environment?
If you have an elderly in the home, and are looking to design a home that is safe and conducive for them, look no further. Here are 6 smart home design tips that you should take note of.
1) Think mobility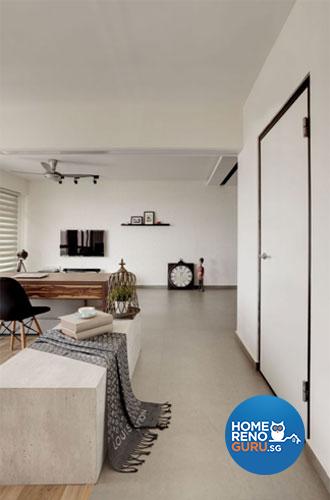 HDB 5-Room by Spacious Planners Pte Ltd
In order to make a home more accessible and friendly for the elderly, we need to ensure that floors are levelled and walkways are step-free. This is to help prevent against accidents and falls. In line with this, Don Loo from DC Vision recommends leveling the floors of all kitchen, living and bathroom areas. He shares, "When it comes to designing homes with senior citizens, it is important to eliminate steps as much as we can and even incorporate ramps in bathrooms to enable wheelchair access."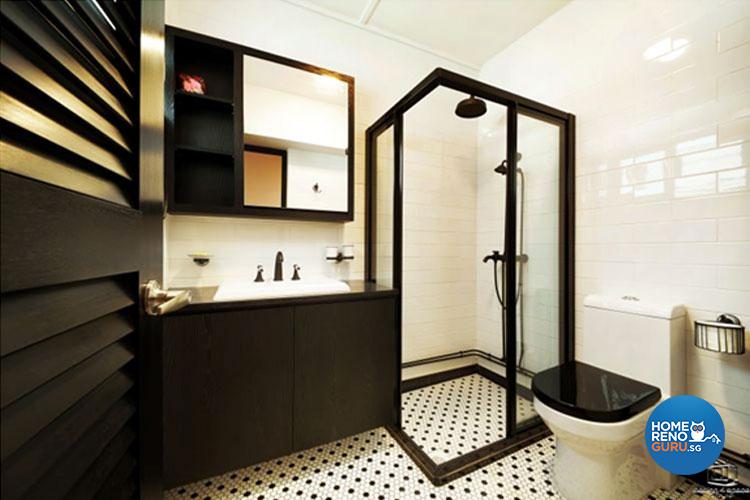 Kitchen and bathroom by Design 4 Space Pte Ltd
Another key safety consideration is flooring material, particularly for tiles used in the bathroom. Kevin Tan of Koong Yee Renovation Works recommends using tiles that are non-slip in nature. He explains, "Mobility is one of the challenges that the elderly face. When there are movement issues, we would propose tiles that are the most non-slip in nature. This is one area that we would pay very close attention to. We also recommend fixing handle bars in the bathroom."
Another tip for the bathroom is to have lower sinks and showers, so that those on wheelchairs can still reach the water source.
2) Open floor plan with minimal obstructions
Mansionette @ Tampines by Matrix Interior Pte Ltd
A clutter-free living space means greater freedom of movement for aged parents. More importantly, it also minimises the risk of them tripping over objects or knocking into furniture. For those who need the aid of a wheelchair or walker, this also means wider passageways for them to navigate around.

Looking for an estimate of your renovation costs?
Let HomeRenoGuru help!
Get Free Quote
3) Think practical design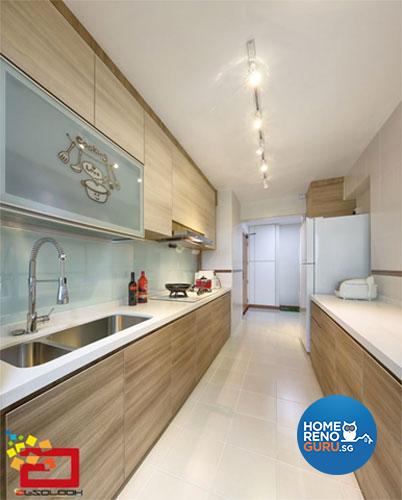 HDB 4Room – 673B Waterway Banks by Absolook Interior Design Pte Ltd
In order to provide a home that is easy to clean and maintained, you may want to keep practicality at the fore of your decision-making. For instance, it may be useful to have less open shelves in cabinets so that they require less up-keeping. Another design plus of this is that things look neat and tidy, and yet are easily accessible when you need them.
Kevin chimes in, "The elderly tend to like practical things. So for example, I would propose installing blinds instead of curtains, since blinds are alot easier to maintain."
4) Adequate and accessible lighting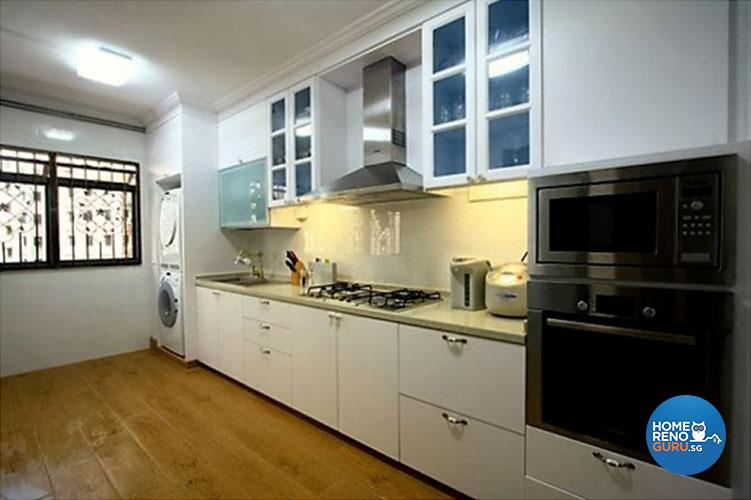 Kitchen Cabinets Album by In2Space Design & Solutions
As people age, their vision usually deteriorates. Insufficient lighting within the home can lead to accidents and falls.
Large windows that can allow natural light in are a plus. However, you cannot just rely on natural light sources so do consider installing good quality LED lights along the hallways, stairs, and ceilings, paying close attention to the areas that your elderly parents would commonly need to access.
To make night visits to the bathroom safe and incident-free, consider placing a night light close to your elderly parent's bed, so they can just sit up and flick it on. Or a simple bedside lamp can also do the trick.
5) Use colours and contrast
Don't underestimate colours and contrast as they not only help to improve the overall ambience of your elderly parents' room or living space, they also help with their vision and have a positive effect on moods. For example, warm colours can promote feelings of security and warmth, and reds and oranges can help to increase energy. Having some contrast and patterns can also enable the elderly person with poor eyesight to distinguish between objects in the room.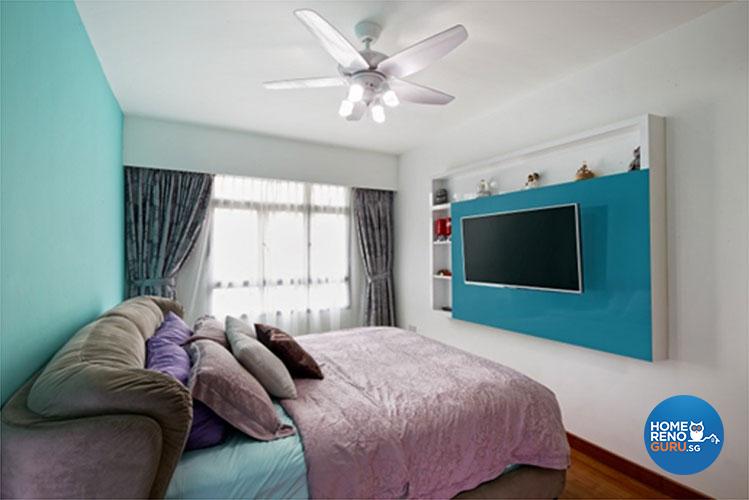 Segar Road by New Interior Design
While all these home design tips are important considerations when designing a home for our seniors, sometimes it's good to step back and just start from the basics.
According to Mabel Tan from Space N Living, "Designing an elderly friendly home is more than just install grab-bars and providing non-slip flooring. We will start from the basics, which is to cater an efficient space planning to suit the elderlys living habits. Thereafter, deeper thoughts will be required to ensure design elements of carpentry and masonry works are well suited to the elderly individual."
With that in mind, I hope you're more prepared for your next home renovation project, and can better accommodate the needs of your elderly loved ones around you.