6 Ways to Proudly Display Your Hobby
6 Ways to Proudly Display Your Hobby
Here are some way-cool, dust-free ways local homeowners have found to display their collections.
Toys, Glasses, Liquor and More
Living in space-strapped Singapore, most of us are all too familiar with the snowballing problem of collecting clutter. But holidaying is so much more fun when you have a collection to add to – be it your favourite superhero paraphernalia, your whiskey line-up, your designer handbag habit or any one of a countless number of themes you can build a collection around.
The trick is to be selective, not indiscriminate, and go for quality over quantity. The same principle applies to your display cabinets or shelves. A classy cabinet can make cheap trinkets look like priceless treasures!
Strip Search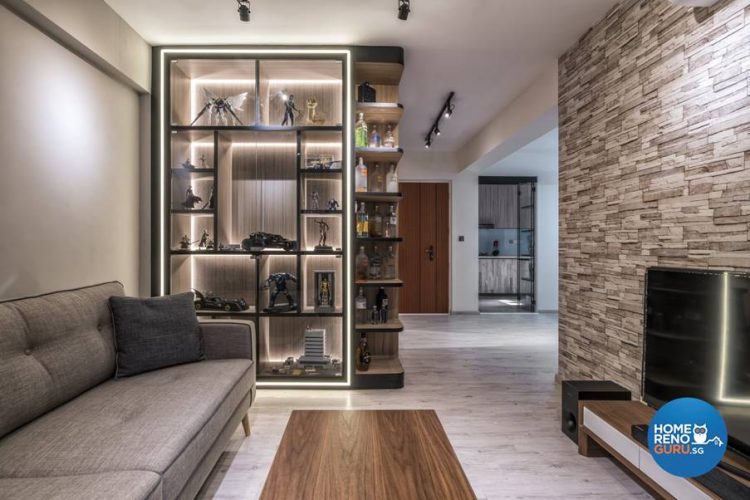 HDB 4 Room 785 Woodlands Rise | Starry Homestead Pte Ltd
LED strip lighting frames and illuminates this cabinet filled with big boys' toys. The wood-grain backing blends in with the brick veneer feature wall and neutral colour theme, attracting the eye without dominating the space.
Welcome Committee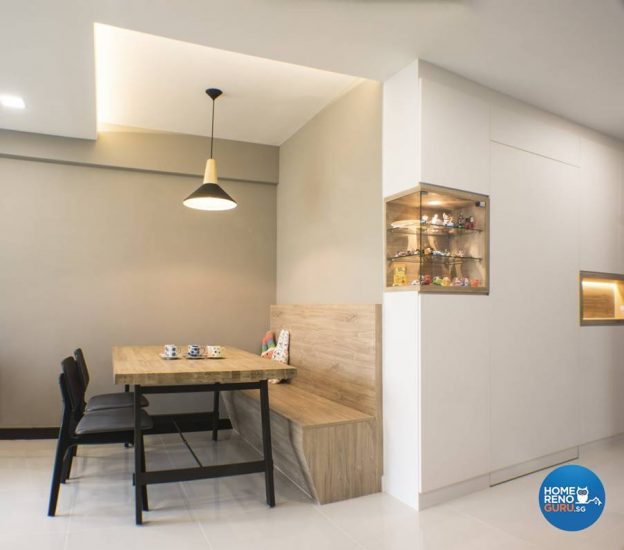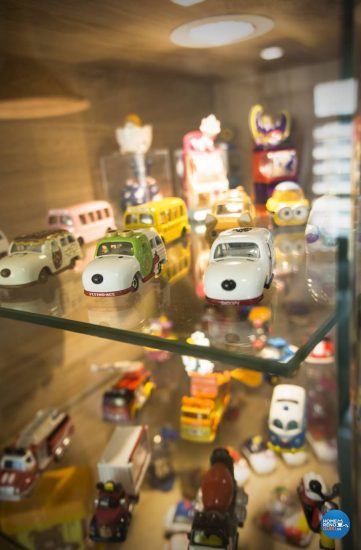 HDB 4 Room Sumang Lane | Flo Design Pte Ltd
A little corner of the entrance hall has been transformed into a 'welcome home' statement in the form of a recessed cabinet. It's a small collection that makes a big statement about the chill and cheerful personalities of the homeowners.
Read All About It
Scandinavian| Rezt & Relax Interior
While printed matter may become a thing of the past, some old-school literary fans still love the physicality of turning the page. This cool bookshelf cum storage unit with a sliding blackboard pulls together the Scandinavian and industrial elements of the room while managing to be both fun and functional.
Looking for Interior Designers?
Let HomeRenoGuru help!
Toyzone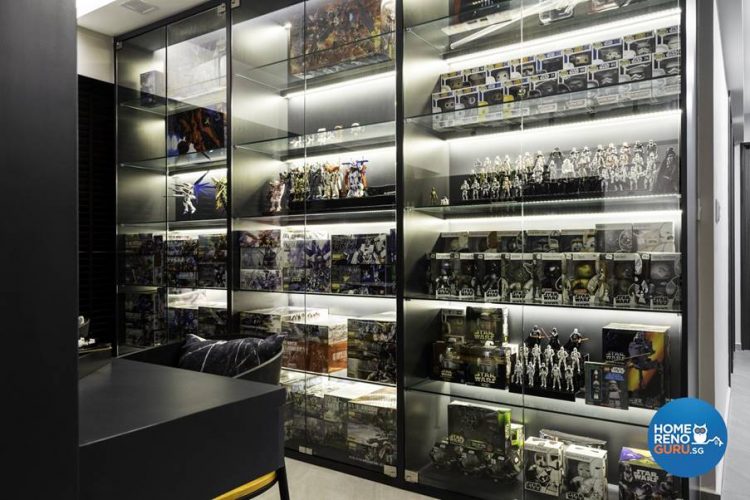 HDB 5 Room 233C Sumang Lane | Fineline Design Pte Ltd
This Star Wars collection on steroids requires a full floor-to-ceiling wall of storage cabinets. The glass shelving is almost invisible, allowing the army of Storm Troopers and other interstellar collectibles to virtually float in space.
Marvellous Miscellany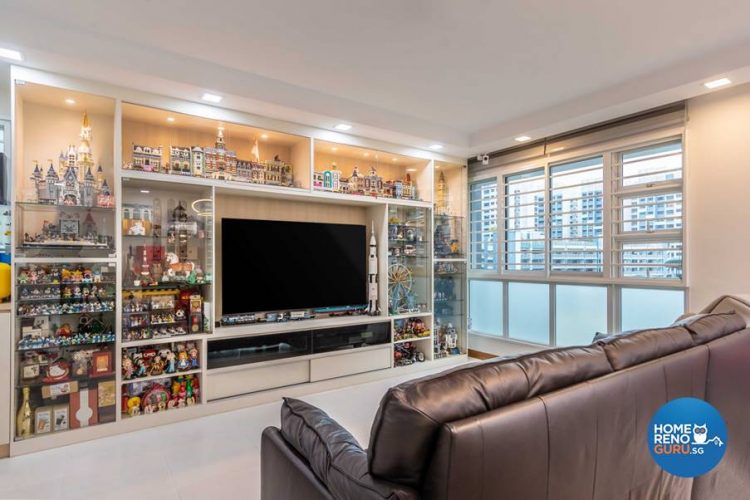 HDB 5 Room Punggol | Swiss Interior Design Pte Ltd
Who says you can only collect one thing? This TV feature wall encompasses toys, liquor, holiday souvenirs and more. Recessed lights throw the spotlight on the collectibles when the TV's off. And when the TV goes on, the lights go off and the collectibles recede into the darkness.
Crazy About Qoo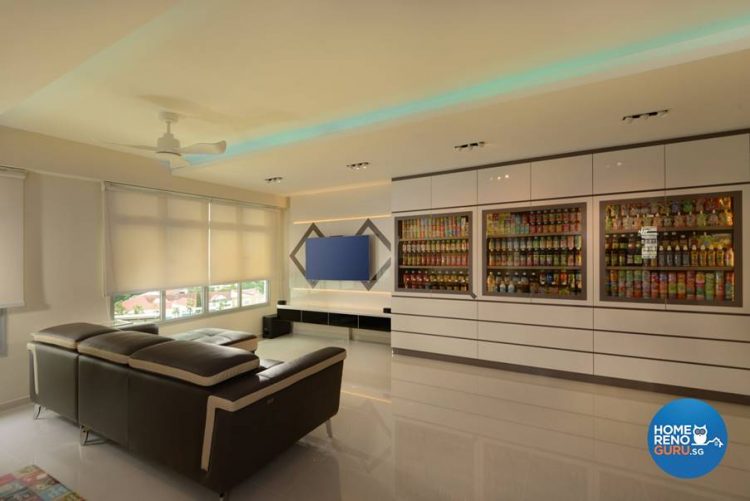 HDB 5 Room 677C Yishun Ring Road | Darwin Interior
No, it is not a giant vending machine. It is a hard-core soft drink fan's mind-boggling collection of Qoo cans and bottles. Sandwiched between panels of concealed storage, it's an efficient use of space and a one-of-a-kind statement-making feature wall.
As you can see, there's no end of things to display, and no end of ways to display them.But sometimes too many choices can be confusing. If you're looking for an interior designer, we can help you zoom in on a shortlist of companies that suit your budget and needs. In fact, you can request a free renovation quote right here.
What's more, you'll stand a chance to win free home renovations worth a total of $30,000!