6 Sensational Sustainable Decorating Ideas
04 Jul 2021
We're spending a lot of time at home these days. Why not turn your hand to some sustainable DIY decorating projects, large and small? It's pretty cool to make something out of almost nothing, especially when it costs next to nothing.
#1. DIY Candle Holders
It's quite shocking how many glass jars and bottles the average household goes through. Instead of dutifully cleaning those jam jars and sauce bottles and putting them in the blue bin, why not make some pretty candle holders for romantic evenings in – or think ahead and get this year's Christmas presents sorted?
Clean jars make great tealight holders, while bottles are perfect for long taper candles. You can personalise them with names or cute, inspirational or seasonal messages – JOY, PEACE, LOVE are all Christmas-friendly and what the world needs now. Simply write straight onto the glass with an oil-based permanent paint marker (you'll find a bunch of brands at good art supplies stores.) You can also make a bed of gravel, dried rose petals or layers of coloured sand. Spray-paint them gold or silver, decorate the rims with twine and lace, dried flowers and fruits. The possibilities are endless!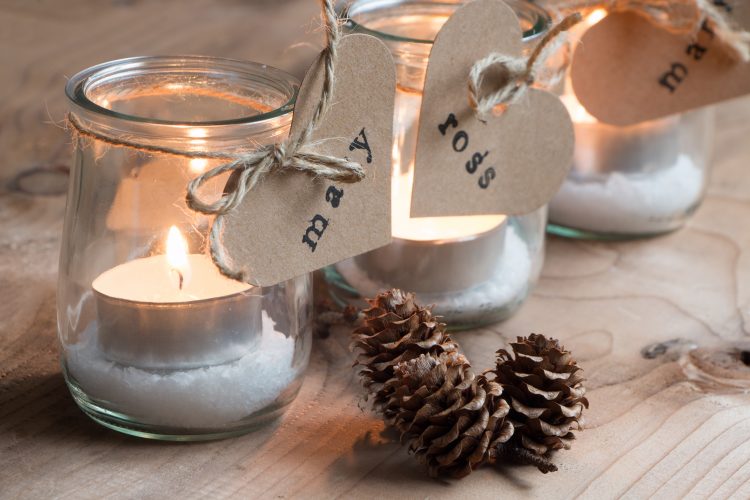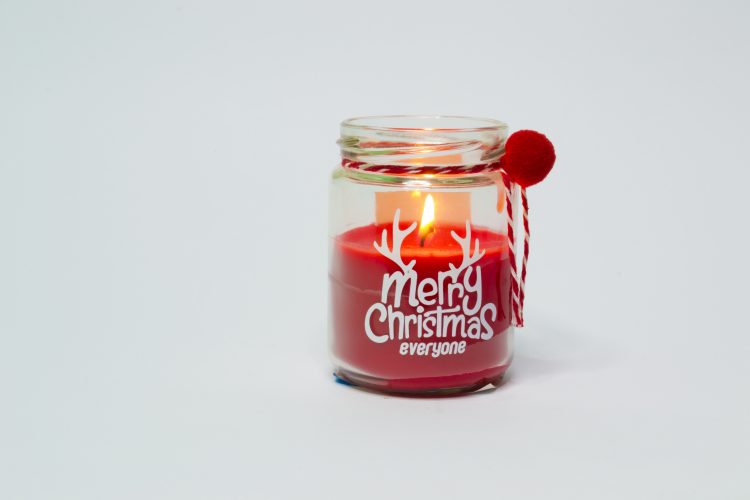 Pro Tip: That stubborn residual glue on glass jars and bottles comes off easily with a spray and a wipe of Selleys RP7. It's a multipurpose lubricant cum adhesive remover cum degreasing agent cum rust repellent and more. This iconic product takes no prisoners. It will change your life, trust us.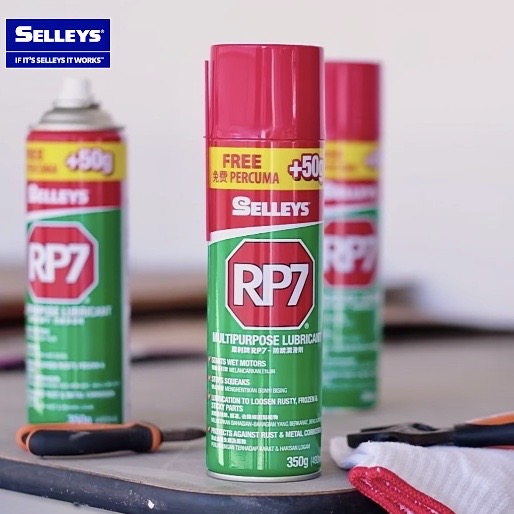 #2. Typo Wall Art
Got wall? Got canvas! Turn that dead uninspiring space into a focal point and a talking point, literally. Choose a short 'thought of the day' or a line from a favourite poem and paint it directly onto a clean wall in gold paint. Gold is trending and works equally well on white and dark-coloured walls. If your wall's grimy, give it a clean with a multipurpose cleaner. Always start from the top and work down, to avoid runs.
Pencil on your letters first, then paint over them in a good quality gold paint. To really show off your artwork, frame it with a vintage picture frame (watch this video for inspiration!) If you can't find one hanging around (pun intended), head for a thrift shop. Ornate Victorian-style frames work best.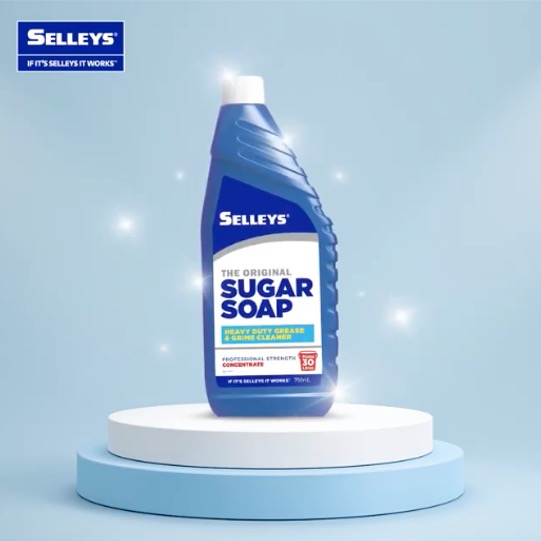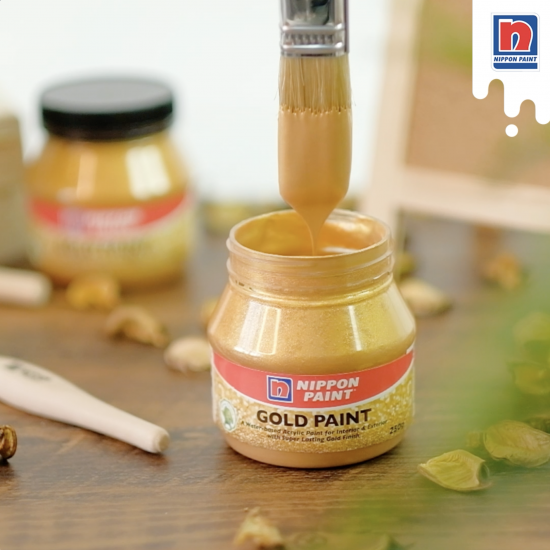 Pro Tip: Selleys Sugar Soap is ideal for washing walls before applying Nippon Paint Gold Paint. The latter can be applied to both concrete and wood, so you can use it for your typo art and for your vintage frame.
#3. Great Crate Shelving
Industrial chic might be over, but eco is evergreen. Wooden packing crates, assembled in creative ways, make great shelving and storage units. If you're lucky enough to receive online purchases in some, save them up. If not, you can buy recycled packing crates from local manufacturers at affordable prices.
The beautiful thing is, once you have your crates, and have settled on a configuration, all you need is a good woodworking glue. If you happen to get hooked, why not attempt to make larger items from upcycled wooden pallets? You can find online tutorials for making everything from outdoor table settings to bedframes.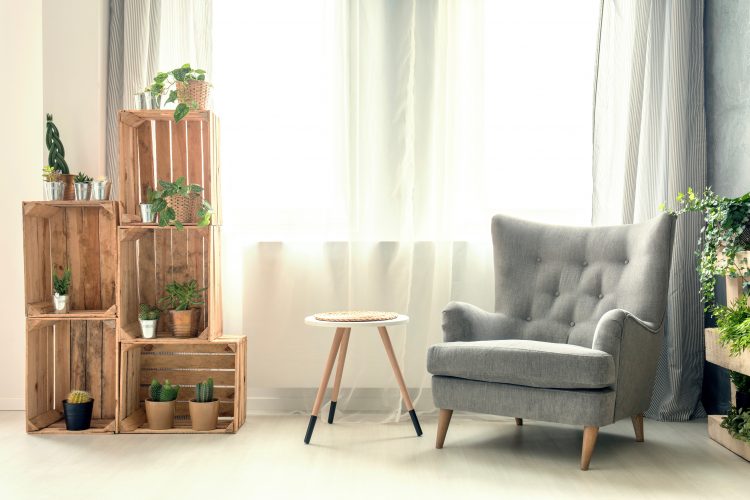 Pro Tip: Selleys Epoxy Fix Super Fast is a fast-setting, high performance two-component resin adhesive that dries clear in 5 minutes. It's good for more than wood and can bond different materials such as wood and metal or porcelain.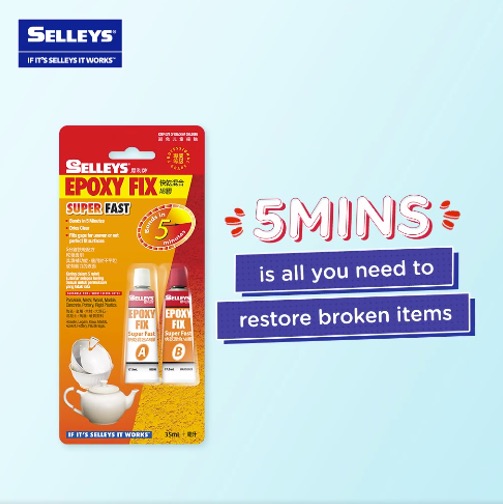 #4. Make an Old Table New Again

Take a small table, any old table, and give it a facelift with a coat of paint. Newbies can start with flat colours and simple designs. If you have children at home, paint their favourite animal(s), real or mythical, in a good quality wood paint.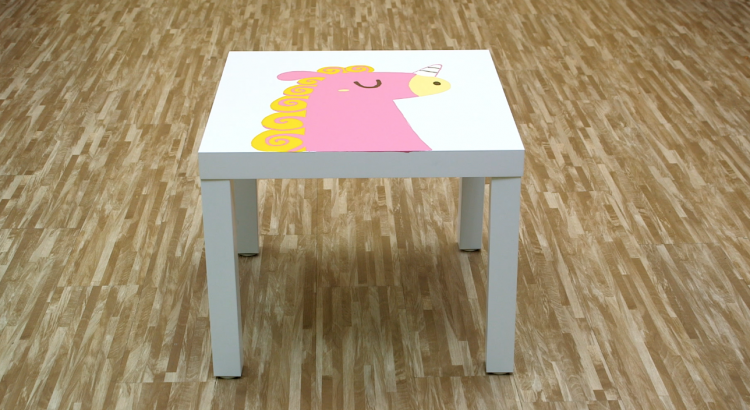 Pro Tip: Nippon Paint Aqua Bodelac is made for wood and metal surfaces and dries to a washable gloss finish. It's also eco-friendly and non-toxic, so it's safe for little ones!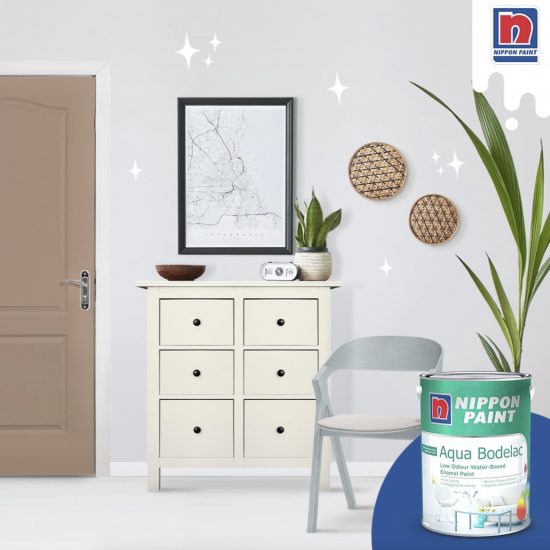 #5. Repurpose Old Containers as Planters

Cracked teacups, teapots that have lost their lids, chipped rice bowls – turn them into planters for a windowsill garden. Pick up a bag of potting mix and flex your green thumb by growing succulents (they grow like weeds) and herbs. Though plants generally do better in well-drained soil, you can get away without drainage holes by simply watering them less. However, if you have an electrical drill, invest in a special drill bit and make drainage holes in your planters. Repurpose old saucers as drainage plates.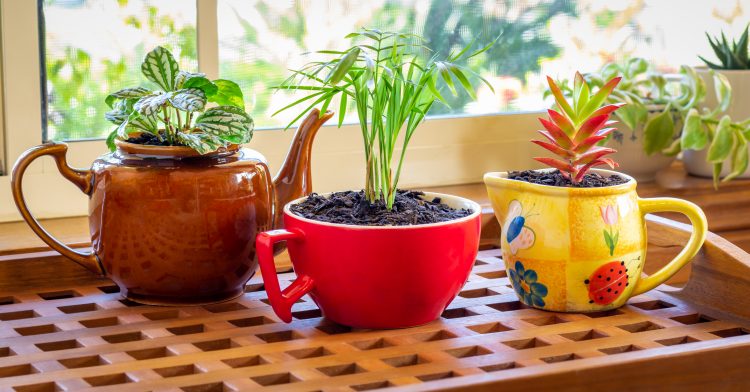 Pro Tip: Grow edible plants from veggie scraps. You'll spare the compost and save on groceries, while supporting the Singapore Green Plan 2030.
#6. Case Study – Make an Occasional Table from Old Luggage
You may have seen it before, but the upcycled suitcase table never gets old. Especially in these days of thwarted wanderlust, it's a refreshing reminder of journeys past and adventures to come. All you need is an old suitcase – the more distressed the better, a quartet of table legs and some brackets and screws, which you can get from your local hardware shop. For added strength and stability, you can add a layer of wood as a base between the suitcase and the legs. There are loads of tutorials online, and various methods of attaching the legs to the case. Take your pick.
At the same time, you can make full use of the storage space inside the suitcase. It's ideal for storing magazines, remote controls and even emergency snacking provisions!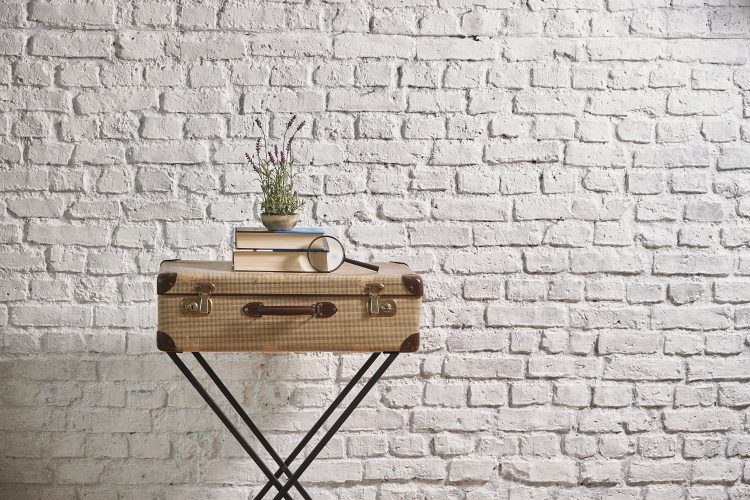 Pro Tip: Loosen rusty old-school locking mechanisms on vintage suitcases with a drop of Selleys RP7.
How 'Sustainable' Is Your Renovation Deposit?
If you're thinking of renovating, visit HomeRenoGuru, Singapore's No. 1 renovation portal. Not only can you trawl interior designers' portfolios and get obligation-free quotes from highly rated companies, but if you engage your ID through HomeRenoGuru you can make full use of the first-in-industry HRG Guarantee. It protects your renovation deposit and up to 50% of your contract amount, up to $50,000, in the event that your ID company winds up. It even comes with free legal advice if you need it.
Happy decorating, have fun contemplating your home improvements, and good luck renovating!