Pandemic Aesthetic: ID Trends of Covid-19
We've all been spending more time at home than usual, for obvious reasons. Here's how local homeowners and interior designers are fighting the grim headlines with feel-good designs.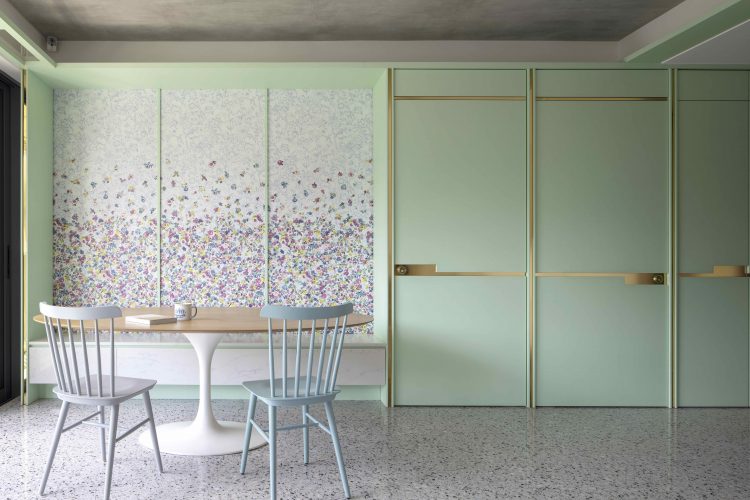 This condominium in District 13, designed by Linear Space Concepts Pte Ltd, sports a trending pastel palette. Photo courtesy of HomeRenoGuru Annual 2021
Home Sweet Home
Sweet pastel interiors, pops of colour, multi-coloured mosaic tiles and laminates, and confetti-like terrazzo-inspired surfaces are popping up in homes around Singapore and beyond. The popularity of drab monochromatic interiors and 'griege' (grey meets beige) is fading. International design oracles have even predicted the demise of all-white kitchens.
Since happiness is a choice, to a large degree, it's not so surprising. Around the world, people are choosing to make home their happy place by choosing cheerful colour combinations.
Blue Skies and Smooth Sailing
Blue is trending, rivalled only by green. These two uplifting colours are reminiscent of nature and laden with symbolism. In fact, Nippon Paint Singapore's Colour of the Year is aptly named 'Smooth Sailing'. According to Singapore's favourite paint brand, "… it embodies our hope that 2021 will be smooth sailing, full of optimism and positivity, after a turbulent 2020."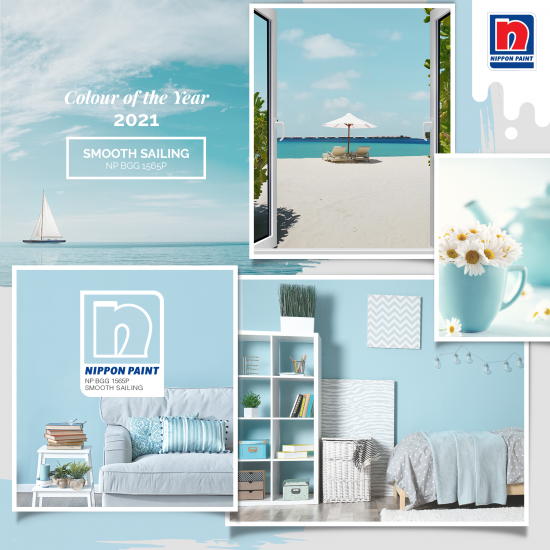 Nippon Paint Singapore's Colour of the Year 2021 – Smooth Sailing
Together, Divided
Three years ago, every homeowner wanted an open concept living space, where the kitchen, dining and living areas are seamlessly merged. Today it's a different story. Designers from Milan to Melbourne are churning out funky and stylish room dividers, movable partitions and screens.
The pandemic has even birthed a new room – the 'Zoom room'. Spare bedrooms are doing double duty as home offices, and even storerooms are undergoing clever conversions with fold-down desks.
Comfort is King, Minimalism is Dead
It is stating the obvious to say that our homes have become our sanctuaries during Covid-19. Hence, comfort is of paramount importance. Homes that look like sleek showrooms with hard-edged modern furniture-as-sculpture are out. Pillows, throws, books, footstools and side tables are in. Though it may have crept in without your permission, while you were working from home in your pyjamas, or spent the entire weekend with Netflix and Deliveroo, comfy clutter is in.
Minimalism is so last decade.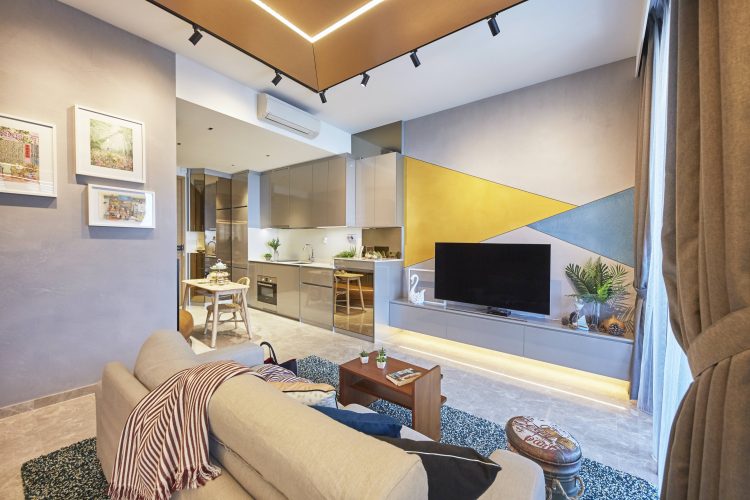 The comforts of home abound in this cosy Beach Road condominium, designed by LS2 Design & Construction Pte Ltd. Photo courtesy of HomeRenoGuru Annual 2021
House plants have gone nuts
Fun fact: In 2020, house plants were 'Googled' more often than shoes.
Throughout this ongoing pandemic, progress in so many areas of our life has been stalled or stopped. Plants are symbols of hope and regeneration, and visible proof of progress. If we can't grow our careers, at least we can grow mother-in-law's tongue, a monstera or even a money plant. (If only money really grew on trees…)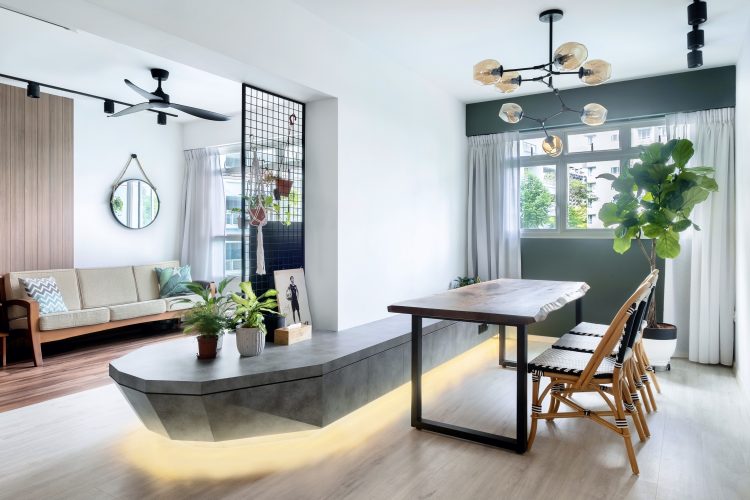 House plants enliven this HDB 4-room flat at Whampoa, designed by Rooot Studio Pte Ltd. Photo courtesy of HomeRenoGuru Annual 2021
Travel is Out, Home is In – Why Not Renovate?
Now is a great time to divert your snowballing travel fund to a home renovation. After all, a change is as good as a holiday, as the saying goes. Delay no more. Visit HomeRenoGuru.sg, Singapore's unrivalled No. 1 renovation portal, and get obligation-free competitive quotes from reputable and homeowner-rated interior design companies. You can trust the 'Guru'.