Do Not Make These Renovation Mistakes!
Do Not Make These Renovation Mistakes!
Since you renovate your home once every five or 10 years, and maybe less often than that, chances are that you learn new and possibly costly lessons every time. But forewarned is forearmed. Beware of these common renovation mistakes!
Reno Mistake 1: Under-budgeting
It's a fact that most people mentally calculate the cost of renovating, they overlook hidden costs or err on the side of optimistic – simply because they want to live in a beautiful home of their own, as soon as possible. Experts suggest adding 20 percent on top of what you think your renovation will cost to cover unforeseen hiccups, such as structural problems that are uncovered after the hacking begins, or changes of heart midway through the planning stage.
If budget is an issue, you should scale down your plans and think ways to look expensive on a budget– go for a cursory redecoration rather than a complete gutting and remodelling. Or, wait until you can afford the original plan.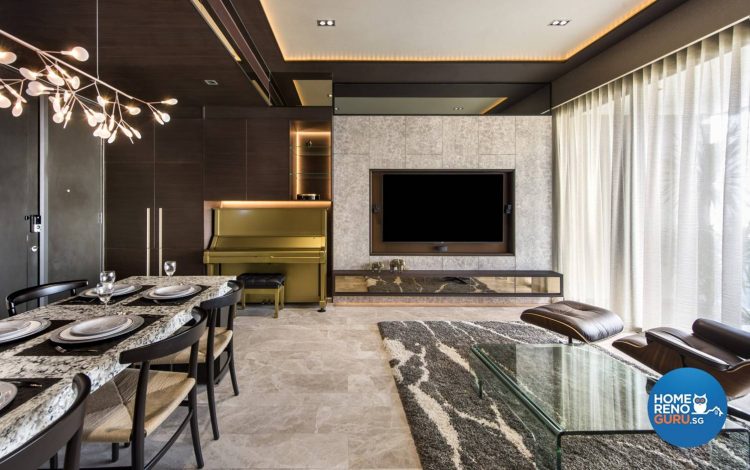 Condominium OUE Twin Peak | Rezt & Relax Interior
Reno Mistake 2: Doing It Yourself
A handful of homeowners make the bold move of planning and managing their own renovation. They sketch their own plans, and engage individual contractors instead of interior designers to do individual tasks. Sounds simple enough, and conventional wisdom says that cutting out the middle man will save you money, right? Think again!
A home renovation, after the cost of the home itself, may well be the biggest single expenditure you'll ever make. Get it wrong, and it's likely to be a very costly mistake.
Furthermore, a competent interior designer will appoint, supervise and schedule contractors in such a way that two or more tasks are done concurrently when possible. Sound scheduling means timely completion, which translates into direct savings on temporary accommodation.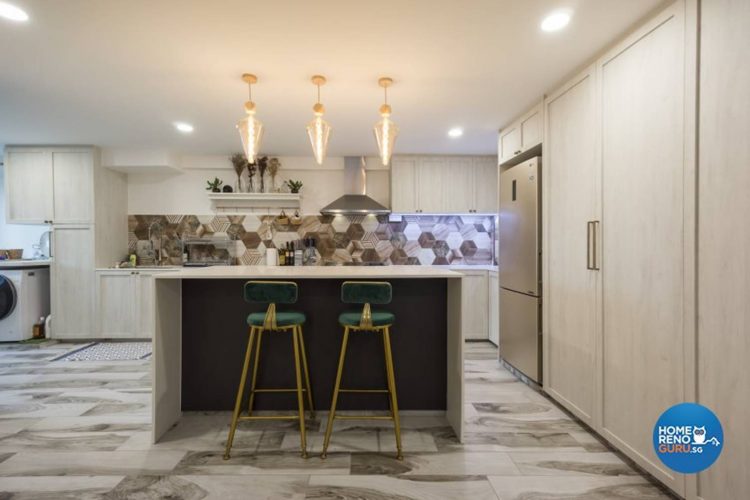 HDB 5 Room Apartment 764 Pasir Ris St 71 | Flo Design Pte Ltd
Reno Mistake 3: Focusing Only on the Bottom Line
In the price-sensitive Singapore market, price wars are ongoing and there are no winners. Appointing an interior designer based on the criterion of cost alone is definitely not a good idea.
There is a fixed cost of doing business. Once that cost is covered, profit margins do vary from company to company, but not wildly unless you're venturing into the extreme top end of the market.
In general, the truism 'you get what you pay for' rings true. When comparing interior design companies' quotes, look closely at what the project includes and excludes. Also take into consideration marketing gimmicks, such as shopping vouchers for appliances and furniture. They may suit your purposes, or they may not.
If a quote looks suspiciously low, ask lots of questions. Delve into details such as the quality of the hardware on the kitchen cabinets, the brand and type of paint used on the interior walls, and so on. The devil is in the details. Economising on seemingly small details can have a big impact on your quality of home life, and become a source of endless frustration and bitter regret.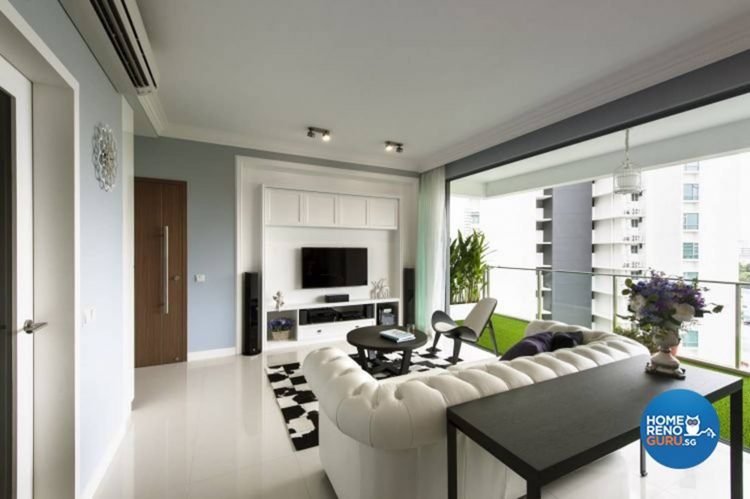 Condominium Waterfront Waves | Ciseern by Designer Furnishings Pte Ltd
Looking for Interior Designers?
Let HomeRenoGuru help!
Reno Mistake 4: Splurging on the Wrong Things
Some homeowners set their hearts on designer chairs, or an expensive light fitting. In truth, it makes more sense to spend on the fundamentals like flooring, plumbing, wiring, built-in cabinets and so on. These are the 'skeleton' of your home. Everything else is cosmetic.
Decorative items, loose furniture and small appliances can be added progressively. Or you can treat yourself to one key piece, like a fabulous sofa, and make do with presentable functional pieces from that Swedish mega-brand that needs no introduction, or that Chinese online retailer that is taking the world by storm, still. Then upgrade piece by piece as your finances permit.
HDB 4 Room McNair Towers | Luova Project Services
Reno Mistake 5: Limiting Your Vision
Since we live in a fairly conservative society, though that is changing, it is not surprising that the majority of Singaporean homeowners choose relatively safe themes for their renovations. Over half of all local home renovations share neutral colours, wood-lookalike laminates, and minimalist or Scandinavian themes. The bolder projects tend to fall into the 'industrial', 'Victorian' or 'rustic' categories.
If you really want a home that's as individual as you are, resist the urge to resort to the default option of minimalist or Scandi. Pinterest is your best friend. Travels are a great source of inspiration, too. Check out paint catalogues. Whatever you do, don't settle for a cookie cutter home.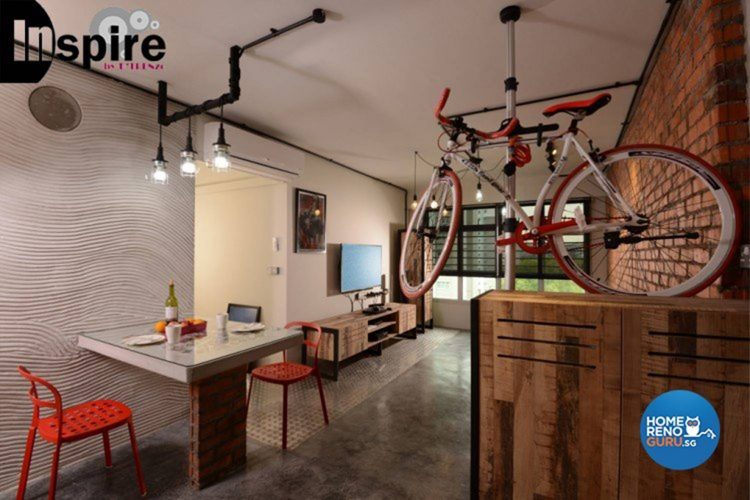 HDB 4 Room 782E Woodlands Dew Project | Inspire ID Group Pte Ltd
Perhaps the biggest mistake of all is appointing the wrong interior designer to handle your home renovation. The chemistry must be there, the price must be right, and the credentials should be checked. Better still, let HomeRenoGuru 'connect you with reputable local interior design companies that fit your budget, your theme and your wish-list. In fact, you can request request a no-obligation quote right here and stand a chance to win home renovations totalling $30,000!