Your Guide To Making Your Home A Dog-Friendly Space
17 Jan 2018
From furniture, flooring to garden, here are some tips on designing a home that's comfortable for man's best friend without compromising on style.
Avoid light-coloured fabric furniture
While we all adore our pooches, we have to admit – they do make a mess sometimes! Dirty paws and fur from walking and playing outside as well as slobber are common concerns for homeowners. Hence, you may want to opt for furniture with patterns and textures so that stains won't show as clearly. Also, non-absorbent materials enable dirt to be wiped off easily, so do keep this in mind when you do your shopping.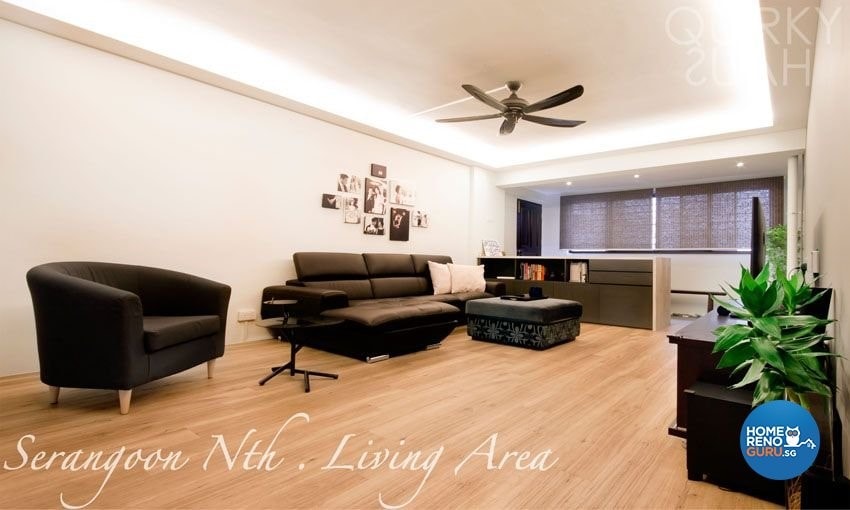 Serangoon North by Quirky Haus
Don't neglect your walls.
This is quite an important factor, especially if you have bigger dogs at home. James Ng from Flo Design suggests painting your walls with a non-toxic satin or semi-gloss paint. "This enables homeowners to easily scrub away dirty paw prints with a sponge," he says.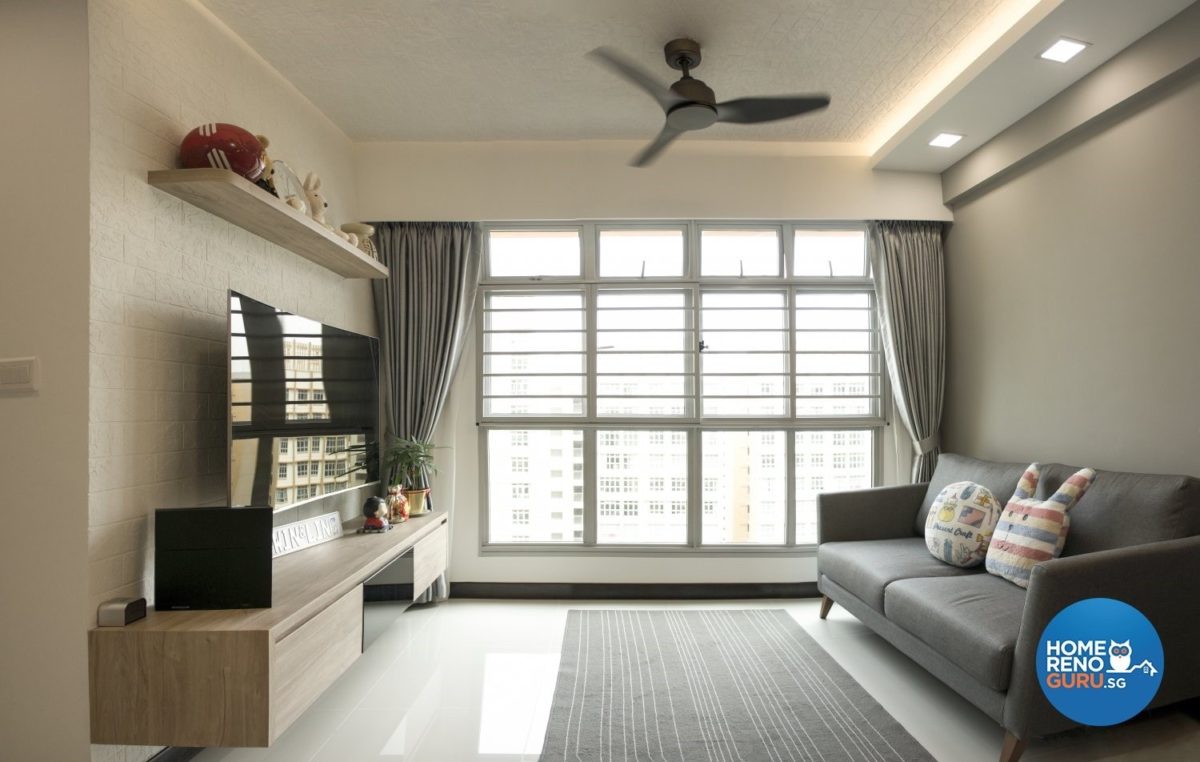 HDB 4 Room by Flo Design Pte Ltd
Make your floor and walls dog-friendly too.
Dogs spend most of their time on the floor, so you want strong flooring that is stain- and scratch-resistant, easy to clean, and quiet to walk on. Jenny Lim from Imposed Design recommends vinyl tile flooring. "Vinyl tiles are easy to install, durable, and easy to clean. As they are water- and scratch-resistant too, homeowners don't have to worry about their pets' urine and activities damaging the floor," she explains.
Plan enough room for your dog to run around.
Pets, like humans, don't like to feel caged up. Even if you live in a small space, a well-designed living space will give your dog ample space and freedom to roam around freely. Carole from Le Interi Design recommends installing wall-mounted fixtures and using retractable furniture. "These will provide a big area for all to mingle and play with their furry friends, and at the same time, prevent them from fighting and knocking over furniture," she shares.

Tampines Greenwood by LE Interi Design
Create a fun outdoor space for your dog.
Dogs love to sniff and explore, so a garden can be a fun place for it to hang out or have a snooze in the great outdoors. Carole suggests leaving a sunny patch of garden undisturbed, so that your dog has a spot to bask in the sun.
"You can also designate an area for your dog to play, roll and dig. A large boulder or tree stump can serve as a lookout perch and marking area. To create a fun space for your dog, you can try adding in pet-friendly plants such as bamboo. Also, do consider organic gardening as it enables you to avoid using insecticide," she adds.
While you consider these, do also note that some plants can be poisonous to dogs. Find out which plants you should refrain from planting, or at least plant in a spot out of your furry friends' reach here
Picture credit: Shutterstock
Consider installing dutch doors/pet doors.
Our warm climate causes us to switch on our air-conditioners every so often. While we shut our doors to keep the cool air in our rooms, what happens when our furry friends want to move around? Here's an idea. Dutch doors will allow them to venture around the house freely, even when your doors are shut. In this way, your dogs are less likely to scratch on your doors, they won't have to wait for you to let them in or out! Of course, latches can be installed for times when you need privacy.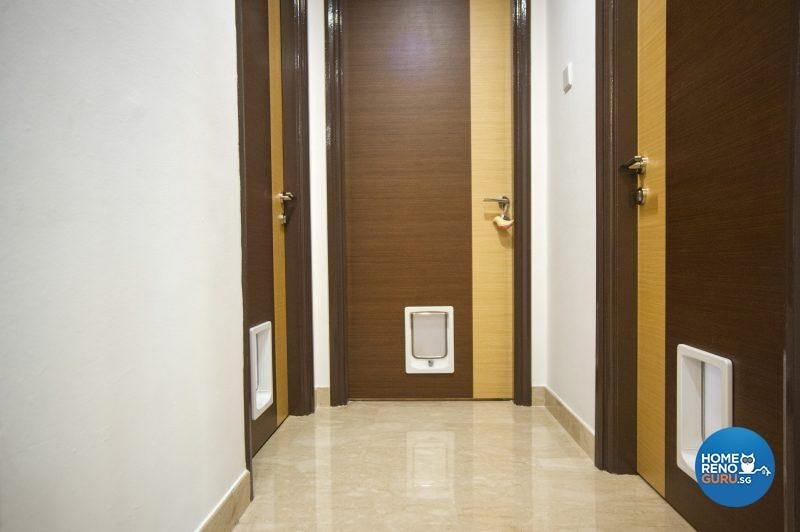 Image Credit: Dream Home: A home with many personalities