Dream Home: A Home with Many Personalities
Homeowner Clarissa acted upon the recommendation of a friend and appointed Summit Design to renovate her home. The brief was to accommodate the differing preferences and personalities of her teenage son and daughter, along with as much storage space as possible. The result was a total success.
Project Snapshot
Name(s) of Homeowner(s): Clarissa Ching
House Type: 3-bedroom Private Apartment
Size of Home: 1,200 sq/ft
Duration of Renovation: 3 months
Cost of Renovation: $80,000
Interior Design Firm: Summit Design Studio
Name(s) of Designer(s): Sheldon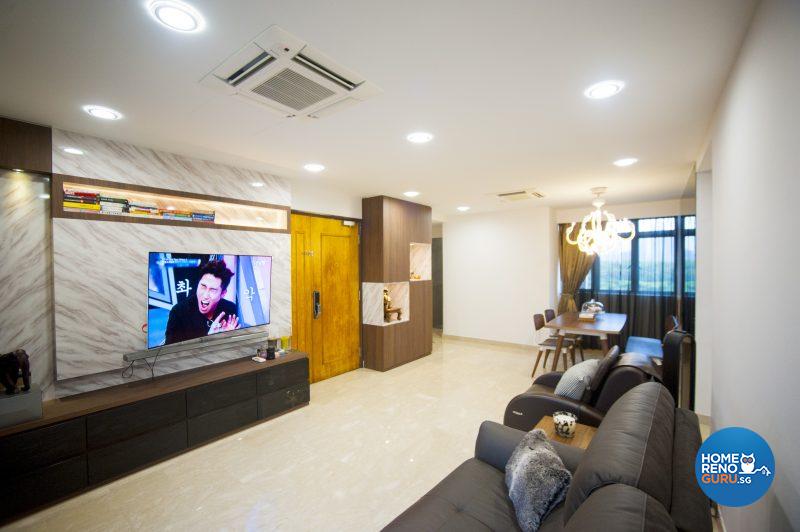 The spacious living and dining area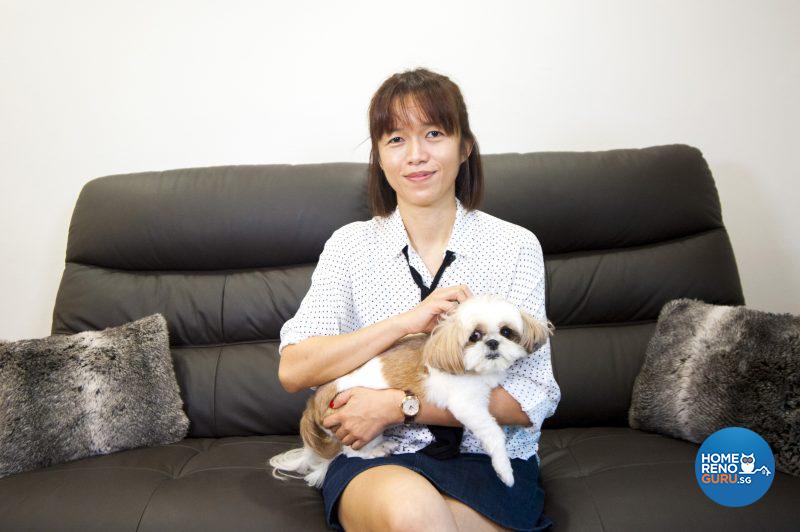 Clarissa and beloved pooch Yumi
HomeRenoGuru: How did you come to engage Summit Design for your renovation?
Clarissa: Summit Design was recommended to me by a friend, and Sheldon was assigned to me.
HomeRenoGuru: How did the renovation go?
Clarissa: The renovation process was very smooth. I moved out for three months and Sheldon took care of everything. He kept me updated through pictures and messages. It was very, very smooth.
HomeRenoGuru: What was your brief to Sheldon?
Clarissa: My request to Sheldon for my master bedroom is to have a lot of storage and a lot of lightings. And so he managed to fit in a concealed TV cabinet and also a vanity… a lot of storage spaces for my clothes and bags.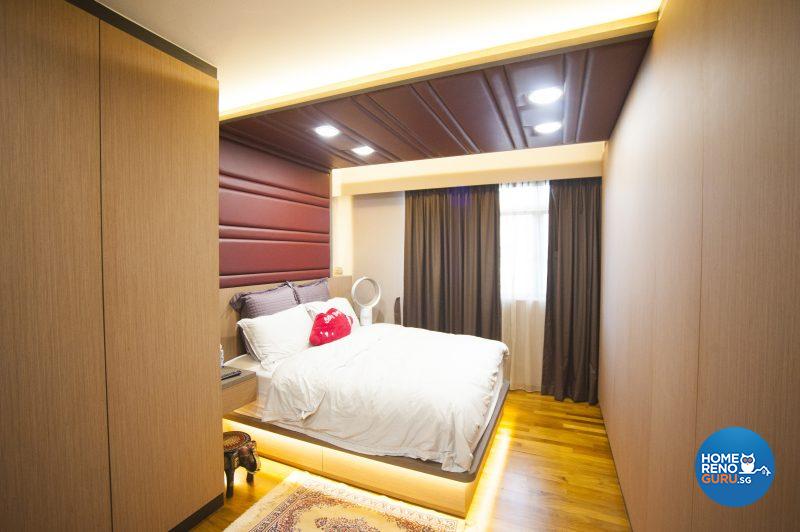 Clarissa's master bedroom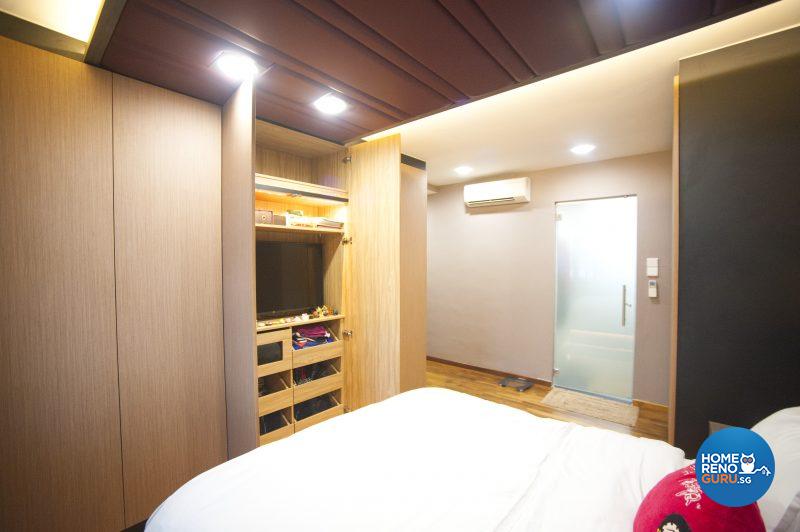 The concealed vanity, nestled inside the wardrobe
Clarissa: For my kitchen, I have a very small kitchen but I had requested for a huge fridge, and also an oven and microwave. Sheldon managed to fit everything into the small space.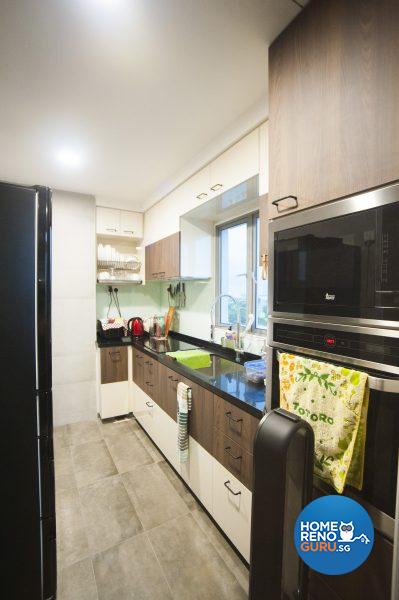 A functional and easy-to-maintain kitchen
I gave my children the freedom to do up their own room, and my daughter actually wanted a retro industrial type of look. So she has her walls in grey tones and she also has a concealed vanity with a lot of bulbs and lightings in there.
Looking for an estimate of your renovation costs?
Let HomeRenoGuru help!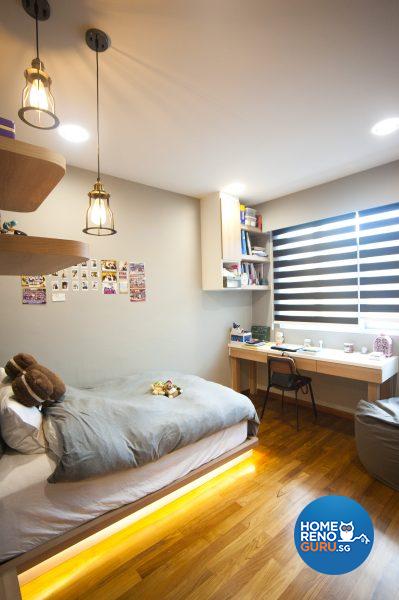 The retro industrial bedroom of Clarissa's daughter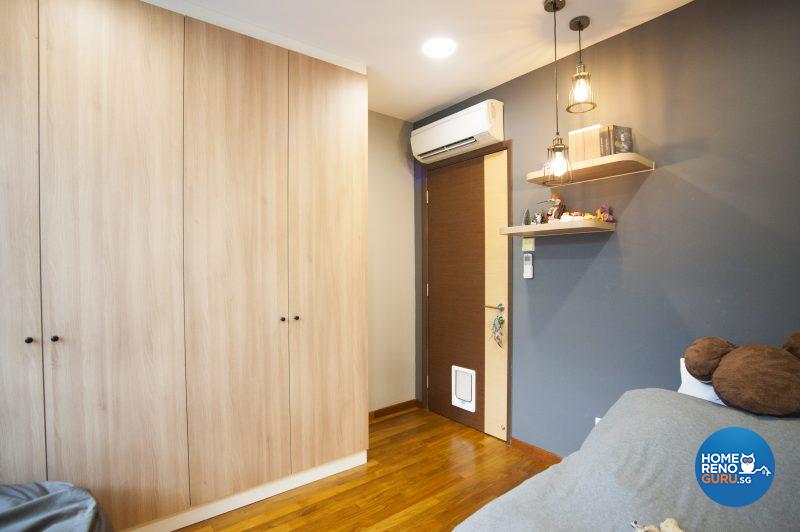 Statement lighting adds personality to the room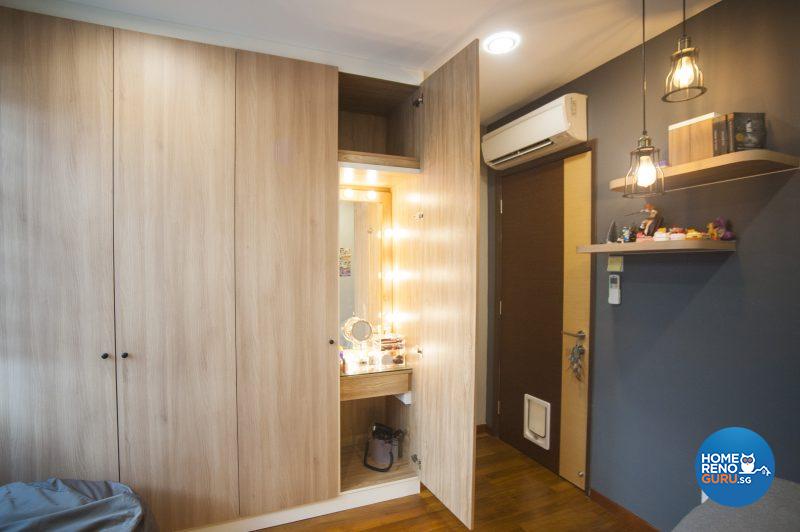 A concealed vanity surrounded by Hollywood-style lightbulbs
My son preferred a brighter room and Sheldon proposed a pinkish tone for his room and managed to make it very modern and metrosexual. We have also requested for lights under the bed to double up as a night light and this was done for all three bedrooms.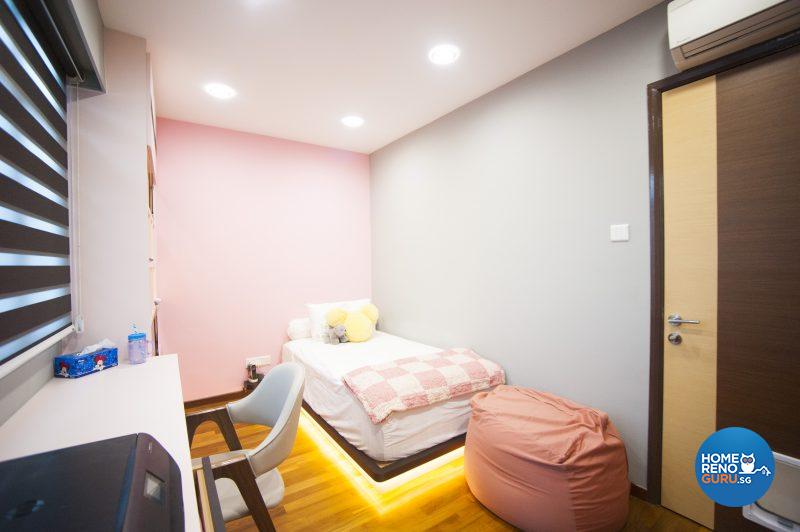 The metrosexual, predominantly pink room of Clarissa's son
And lastly, not to forget about our pet dog Yumi. We have actually requested for pet door on all three bedrooms so that can Yumi can get in and out of all rooms at her own freedom.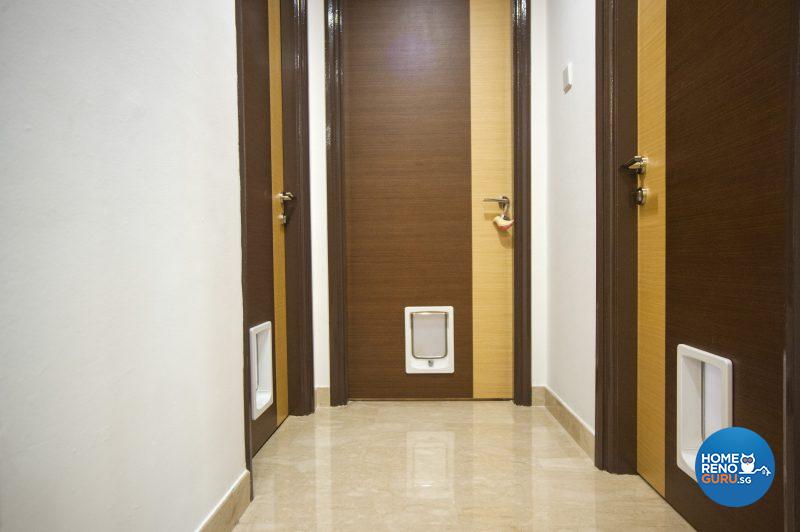 Every internal door has a doggie door for the convenience of Yumi
HomeRenoGuru: Would you recommend Summit Design and Sheldon to other homeowners looking for an interior design firm to renovate their homes?
Clarissa: I would highly recommend Sheldon and Summit Design. Sheldon was very prompt, and he has everything at his fingertips. He was also able to build all our requirements into his design. We are very happy with our home, and would like to say a huge thank you to Summit Design and Sheldon. Every day when we come home we feel like we are coming home to a staycation.