Navigating Singapore's Expatriate Playground
Choosing where to live when setting up home base in a foreign country can be a very daunting prospect. Singapore has much to offer in terms of prime neighbourhoods, each with their own charms, and with a well-connected public transport system, you'd be hard-pressed to find neighbourhoods that don't have their own small populations of expats.
Here's our round up of 'hoods in Singapore that suit every kind of budget and personality.
Tiong Bahru
The oldest housing estate in Singapore, Tiong Bahru was also known as Den Of Beauties because wealthy men of yesteryear liked to stash their mistresses there. Now the only cheating that goes on there is if you visit on your cheat day and indulge in the culinary options Tiong Bahru has to offer.
Tiong Bahru Market and Food Centre is the place to be for fresh, cheap produce and a hearty $5 local breakfast.
Named one of the most hipster neighbourhoods in the world by Vogue, many of the ground-floor units have become bakeries, cafes, restaurants and boutiques. Above them are spacious old apartments highly sought after by renters and buyers alike.
Apart from its cool factor, Tiong Bahru's close proximity to Orchard and the CBD (Central Business District) make it a very desirable neighbourhood to live in, for the long or short term.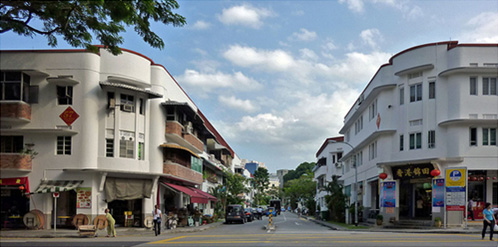 Payton Chung/ flickr.com
Holland Village
Traditionally an expat favourite, Holland Village is chock full of dining options and watering holes for all budgets. Surrounding the neighbourhood are all types of housing options for all budgets and needs- HDB (Housing Development Board) flats, condominiums and landed houses.
Colloquially called Holland V, the unpolished and very relaxed vibe has given it a bit of a bohemian reputation.
If you need even more variety for hangout spots, the more upscale Dempsey Hill is a stone's throw away. Orchard Road and the CBD are very easily accessed too.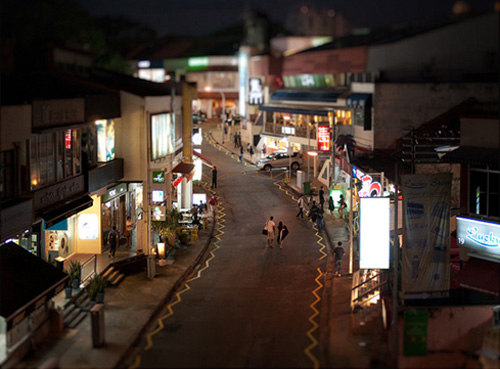 Qi Wei Fong / flickr.com
Looking for an estimate of your renovation costs?
Let HomeRenoGuru help!
Get Free Quote
Orchard Road
The epicenter of retail in Singapore, Orchard Road can be compared to New York's Fifth Avenue. Like its counterpart in the Big Apple, living on Orchard Road guarantees a very high cost of living. In exchange, you'll be able to pick up a new Chanel bag and a rotisserie chicken within 10 minutes of either purchase.
Living on the main tourist belt also means having access to hotels, cinemas, more than 10 malls in walking distance, a hospital and everything else you could possibly want or need. The lush Botanic Gardens are also an easy jog away.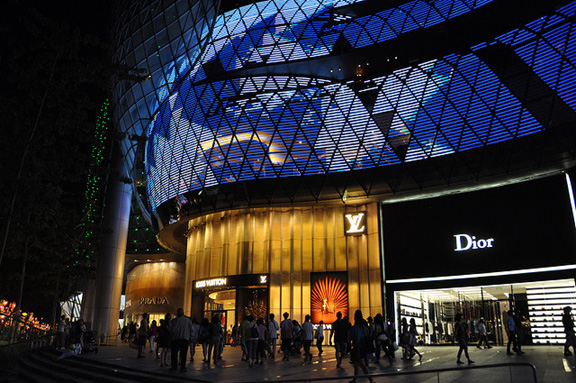 Michael Gwyther-Jones / flickr.com
Bukit Timah
Don't be deceived by how green and quiet Bukit Timah is, its proximity to Orchard, the CBD, many clubs and well-known schools are what draws expats in droves to live in this expensive, well-heeled neighbourhood.
The one thing glaringly missing – glitzy, large malls is either a boon or a bane, depending on whom you ask.
For grub, Greenwood Avenue, tucked away in a quiet residential cluster has a wide variety of international cuisines. There are not many train stations in the Bukit Timah area but it is well-served by buses and taxis.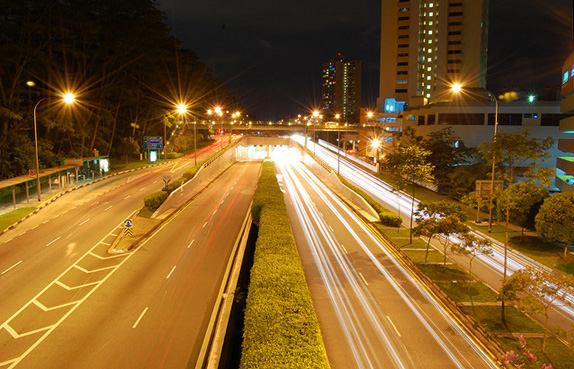 Zhao !/ flickr.com
East Coast
The East Coast area is well-loved by expats and locals for so many reasons. A large one is East Coast Park, the biggest park in Singapore with a beach. A popular place for runners, cyclists and families, the park is buzzing every weekend.
The Katong neighbourhood in East Coast is a top choice for those who prefer to avoid the bustling city life in town. With preserved Peranakan architecture, food options to please even the fussiest foodie and a small mall, Katong is pretty much a self-contained little town oozing with history and local charm.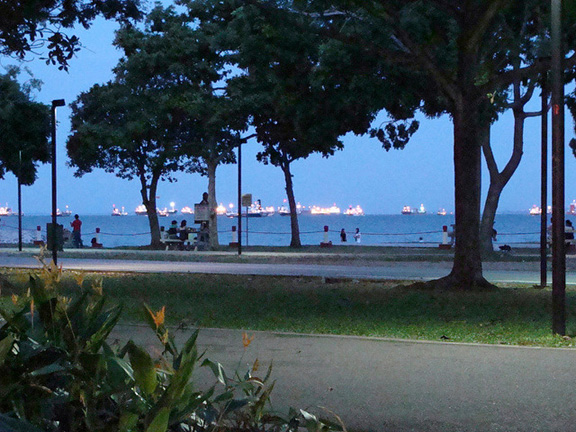 jimmy thomas / flickr.com