When Is The Best Time To Renovate Your Home?
When is the best time to renovate your house? This is a question with no simple answer.
A home is ultimately the place for you to be entirely yourself: to relax completely, be a little crazy and completely inspired. If you can't seem to find a good reason to stay at home except for a good night's rest, it's really time to consider the functionalities of your house and how habitable it is.
No time is the best time unless you're ready for it. While time and money are of course huge factors in renovations, interior designers James Tey from 9 Degree Construction, Alan Yap from AC Vision Design, and Colin Tan from Artis Interior share more on how you can best prep yourself for a home makeover.
1. When Should You Renovate?
Condominium by 9 Degree Construction Pte Ltd
When you've grown tired of stepping on cold 70's mosaic tiles, and you want a carpet but nothing matches the colourful yesteryear classic floor. Tiresome décor, spalling concrete, and peeling ceiling are tell tale signs to refresh your home.
James Tey, General Manager of 9 Degree Construction says, "If you are looking into staying at the same place for at least 10 more years, it's easier for you to renovate your existing house because you know what's the best layout, placement of your appliances and furniture and bathroom set up."

But if you're looking for a bigger space to accommodate your changing lifestyle, James advises to buy a reasonably-priced resale flat at least 15 years old and in good condition. This way, you save on major renovation costs.

He cautions: "You really have to look into the details such as any cracked tiles, defects on the existing carpentry works and check if the electrical wiring is more than 10 years."
2. Set Aside Time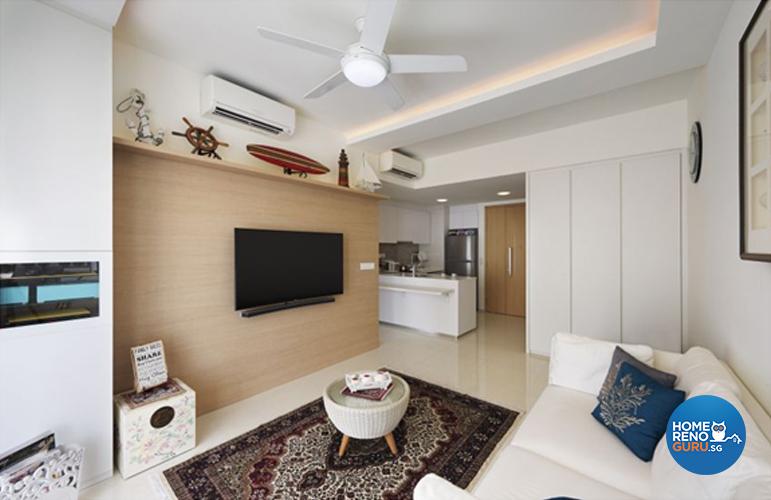 Condominium by AC Vision Design Pte Ltd
If you intend to renovate your entire house, Alan Yap, Director of AC Vision Design gauges two weeks of pre-renovation discussions and an average of two months renovation work for a 4-room HDB flat. He says, "Usually, two months is more than enough. Unless a renovation permit from HDB is still pending because they haven't approved of it."
In his past 20 years of experience, bad weather does not typically affect interior renovations. Alan says, "Unless it rains for the whole month, then there's no choice because the carpentry cannot be delivered." This will be a greater concern for landed property owners looking to do exterior works or additions and alterations (A&A) renovations.
The time of the year is notably more important. You should avoid the beginning and end-of-year period, as "there will be a lot of renovations, shortened working time and shortage of workers".

Looking for an estimate of your renovation costs?
Let HomeRenoGuru help!
Get Free Quote
3. Ensure Sufficient Funds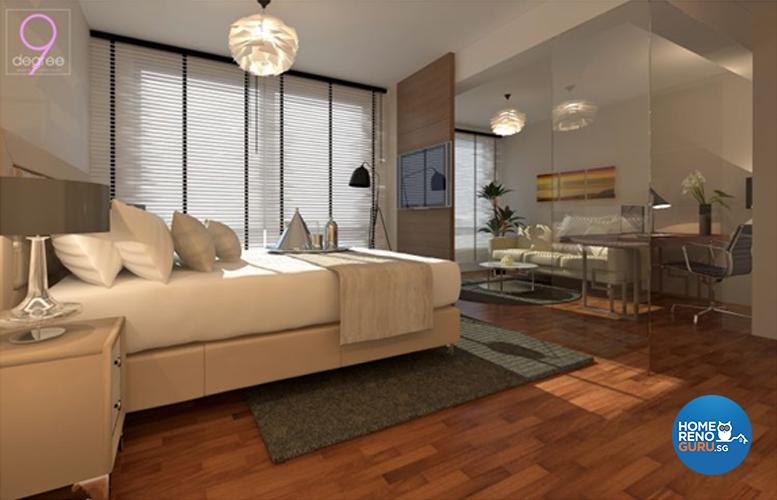 HDB 5 Room by 9 Degree Construction Pte Ltd
Renovations are not only time consuming but laced with unpredictable costs. For minor remodelling, older flats and new built-to-order (BTO) flats can cost on average of $18,000 to $20,000. For major remodelling, older flats can cost S$45,000 and above, and BTO flats, S$35,000 and above.
Be prepared to spend more when there are hiccups like your ideal carpentry materials being out of stock. You might need to spend more on an alternative; you'll be lucky if there's a cheaper option with comparable qualities.
Alan from AC Vision Design says that the quality of good furniture can be maintained despite its age. This provides the option of revitalising the existing furniture, sometimes, a cheaper alternative to rebuying.
Although you'll have to hire a specialist for the furniture makeover, you can ask your interior designer for recommendations. Remember to discuss with your ID on incorporating the furniture to your preferred theme, as it will determine the colour for repainting or upholstery.
4. Prioritising Your Renovation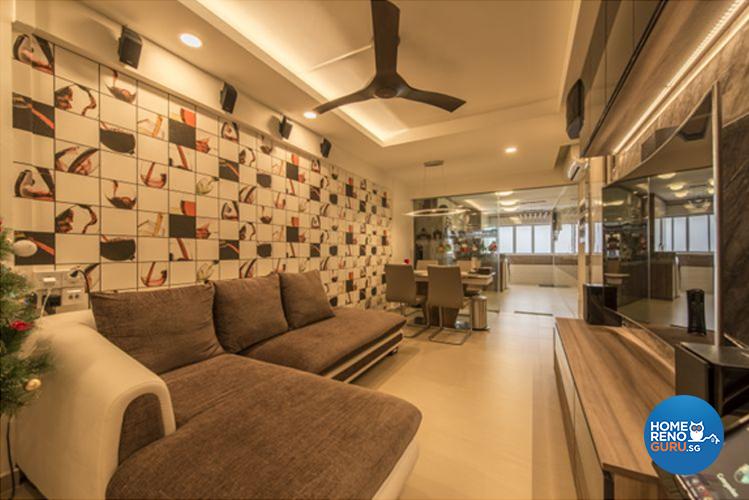 HDB 3 Room by Artis Interior Pte Ltd
Should you have budget issues and wish to stay in during renovation, you could. It's not recommended but not impossible either.
Director of Artis Interior, Colin Tan, says, "It is very difficult to renovate the entire house with the owner is staying in. If possible, it will take a longer time because it has to be done in phases. My advice is to do the kitchen and the toilet using overlay method because these areas are massive jobs."
An overlay involves laying new tiles on top of existing tiles, which can save you good money and narrow the renovation timeframe.
Or simply plan your renovations during a non-peak period so you can live in a chalet at a cheaper price!