Are You Still Not Using Grey in Your Interior Design…?
Are You Still Not Using Grey in Your Interior Design?
Grey has shed its drab image and emerged as the new neutral of the twenty-tens. From the palest whisper to deep and dramatic, it is versatile and beautiful. And, it goes with absolutely everything.
Life in Monochrome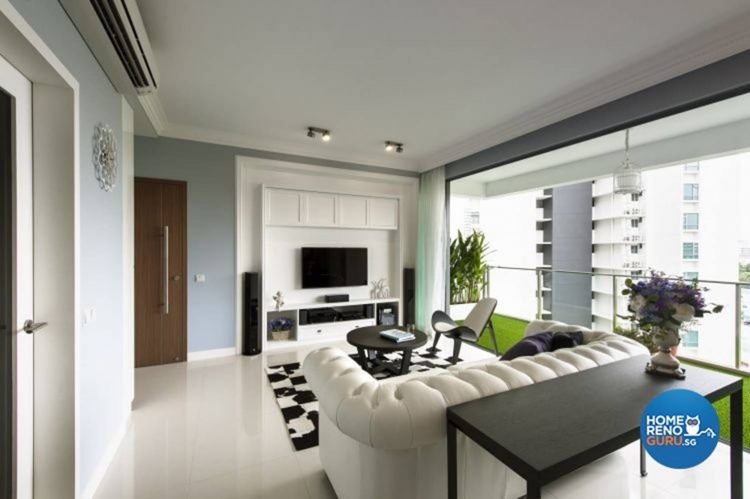 Condominium Waterfront Waves | Ciseern by Designer Furnishings Pte Ltd
This grey interior design mixes classic with contemporary. A white chesterfield sofa sits comfortably on top of a pony hair rug and alongside a post-modern chair – and why not? The elegant mid-grey walls tie everything together, beautifully, in this eclectic yet monochromatic colour scheme.
Mid-Grey Mid-Century Modern
Condominium Tree House | Flo Design Pte Ltd
A mid-grey feature wall in this Singaporean condominium is the perfect foil for a mid-century modern sofa, Scandinavian-inspired light wooden pieces and statement pendant lamps. It adds warmth without fussiness and cosiness without clutter.
Luxe Meets Groovy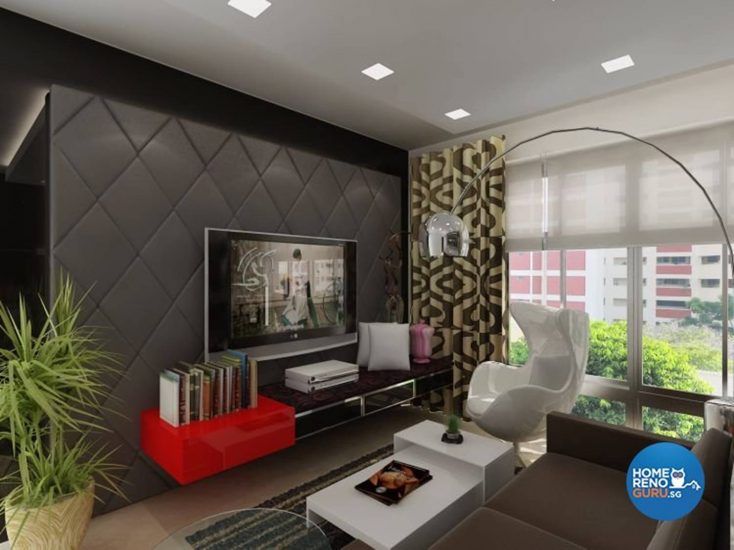 Condominium Decosia Studio Apartment | Cosy Living Pte Ltd
The deep grey TV feature wall in this Singaporean studio apartment emulates upholstery and endows the living space with a look of clubby luxury. The white moulded plastic chair, long-necked lamp and statement curtains inject a shot of grooviness.
Looking for Interior Designers?
Let HomeRenoGuru help!
Shades of Grey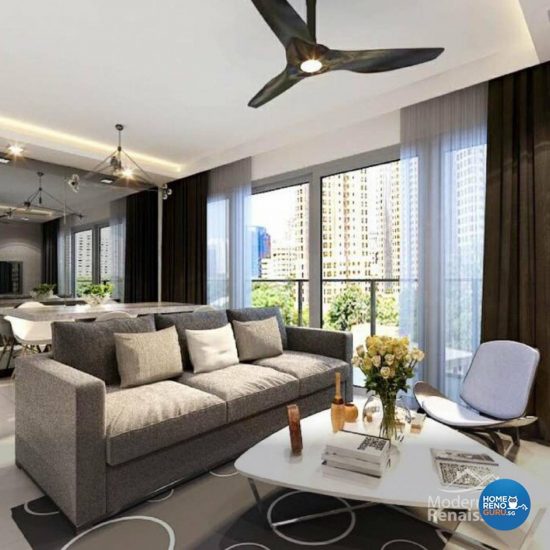 Condominium Waterbay | Modern Haus Renaissance Pte Ltd
Grey is layered upon grey in this richly textured yet essentially neutral-hued living space. A light grey sofa and an eye-catching grey floor rug, one shade deeper, are framed by charcoal grey drapes. This grey interior is saved from gloom by billowing white net curtains.
Barely There Grey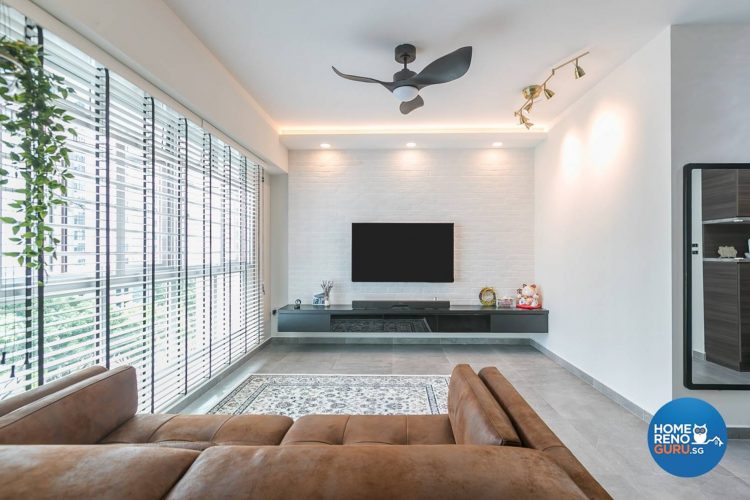 HDB 4 Room 633B Senja Road | ID Gallery Pte Ltd
Subtly grey-tinged white saves this space from feeling cold and stark in this 4-room HDB interior design. A seemingly white craftstone feature wall is, in reality, faintest grey. Grey cement screed lookalike floor tiles and a patterned grey and off-white rug pick up on the suggestion of grey. The result is a space that is light and bright yet warm and inviting.
Though shades of grey are wholly desirable in a home, when it comes to a home renovation, there are certain things you want in black and white. Like, a fixed handover date and a warranty for workmanship. Don't risk encountering 'grey areas' in your contract. Enlist the help of HomeRenoGuru.sg to find a reputable interior designer to match your budget and your brief. Why not requesta free renovation quote right here?
You'll stand a chance to win free home renovations worth a total of $30,000!