Move Over Minimalism, Cluttercore is Here
Call it a reaction to the pandemic – or a natural backlash to decades of austere minimalism. Trending online, the new décor concept known as Cluttercore (#cluttercore) can be described as artfully organised clutter. Read this – before you 'declutter' and live to regret it.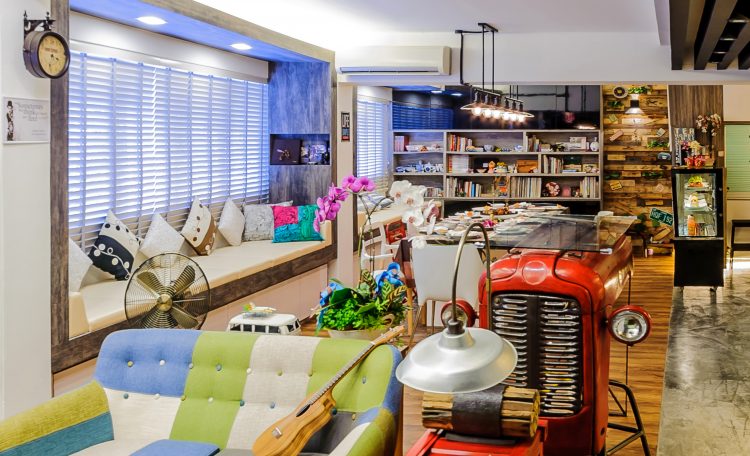 Personality and colour are everywhere you look in this HDB 4-rom flat at Choa Chu Kang, designed by Ideal Design Interior Pte Ltd
Photo courtesy of HomeRenoGuru Annual 2021

Origins of Cluttercore
Cluttercore first surfaced on Tumblr in February 2020 when it popped up in a user's hashtag. It had a precedent in 'cottagecore' – a cute, cosy, cottagey vibe heavy on the pastels and florals, and it gained traction in July 2020, after Cluttercore videos were posted on TikTok and attracted thousands of likes. Mainstream media picked up on the term and championed the trend.
 
Minimalism – The Beginning and the End
Minimalism as we know it emerged from the Bauhaus movement of the 1920s, which originated in Germany and was exemplified in the works of the Post-WWI architect Ludwig Mies van der Rohe. He famously put function before form, and embraced the beauty of simplicity. It took on all over the world, and its influence soon spread into art, design, and every aspect of human expression. Pick up any current model handphone and you are probably beholding minimalist product design – a streamlined form pared down to its essential functions.
In space-short Singapore, minimalism made sense. It still makes rational sense, but – is it leaving us emotionally starved? HomeRenoGuru CEO, Dan Tay, thinks so.
"The Marie Kondo moment has passed. Though most Singaporeans may not enjoy the luxury of space that Americans or Australians do, we are not as constrained as the Japanese," said Dan. "Yes, monochromatic minimalistic interiors have their place, but they should not be the automatic default option of homeowners and designers. That's just lazy and unimaginative. Where's the colour and the creativity? Where's the heart and soul? There can be beauty and style in organised clutter."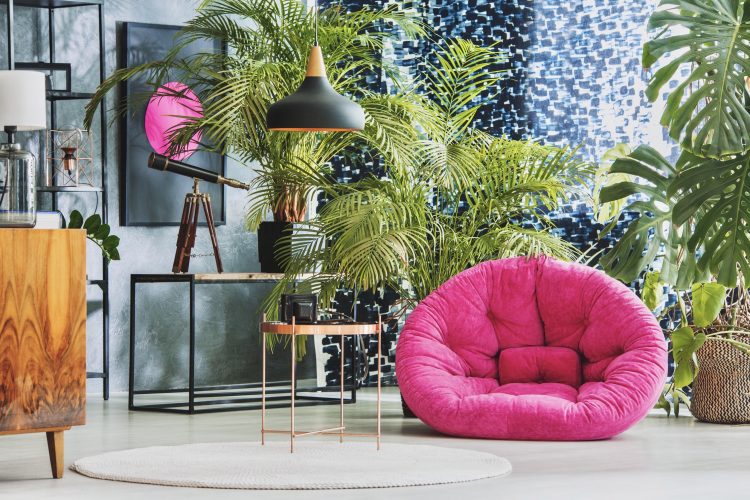 Beauty and style flourish among organised clutter
Dawn of the Age of Cluttercore
Dan's appeal for freedom of creative expression is not so much a defence of Cluttercore as a plea for Individuality. Actually, whether it's a conscious design choice or an inevitable by-product of simply spending more time at home, it's happening anyway.
Since COVID-19 turned us all into homebodies, our homes have become our safe places and hopefully our happy places. In some cases, the entire effects of our office desk or cubicle have been simply packed up and moved home. The more stuff with which we surround ourselves, the more personalised and 'Cluttercore' our homes will become.
Comfort in the Familiar
Much has been written about the phenomenon of 'cocooning' – hunkering down at home and surrounding yourself with sentimental things. Certainly, it doesn't hurt to be surrounded by framed photos of distant loved ones, or travel souvenirs from vacations past. These fond, familiar objects can trigger happiness and hope – two things the world most definitely needs now.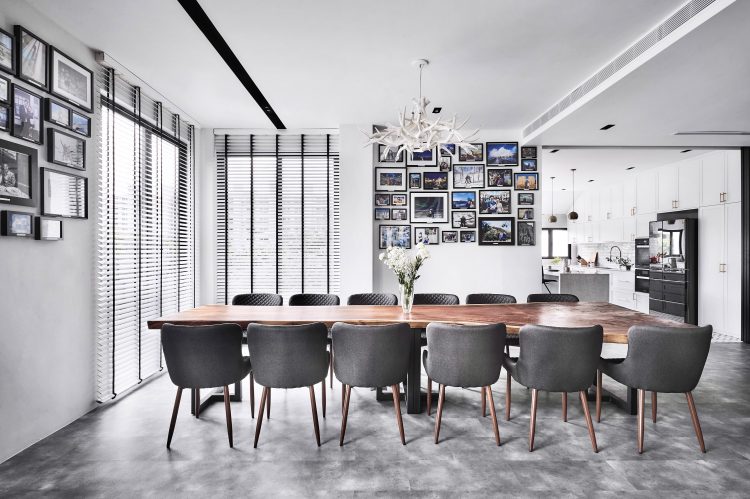 Every photo triggers a happy memory in this landed property at Sennett Avenue, designed by Third Avenue Studio Pte Ltd
Thriftiness and Environmentalism are In Again
Another factor that is fuelling the rise of Cluttercore is an unstable local and global economy. Just like our grandparents, who would rather hoard seldom-used stuff than throw it away (because you just never know when it might come in handy), we are becoming thriftier. On top of the economic factors driving Cluttercore are the environmental ones. It's terribly unfashionable to be a conspicuous consumer these days, and mindlessly contributing to landfill is rightly considered shameful.
Instead of ditching that old wicker chair you inherited from your parents' old house, you might consider spray-painting it a cheerful aqua blue. Rather than euthanising those almost-dead house plants, you might want to lovingly coax them back to life and cultivate an indoor oasis in your grandpa's old suitcase… It takes time, of course.
Motivated by thriftiness or environmental awareness, repurposed and found items add vintage charm to Cluttercore interiors
By Design, Not by Accident
While some of us are simply cluttering our homes due to practical circumstances, be it working from home or having adult children moving back home, others are consciously embracing Cluttercore's messy aesthetic. When it works, it's eclectic, possibly a little eccentric, and delightfully detailed. When it fails, it's claustrophobic, chaotic and stressful just to look at.
The difference between a Cluttercore room that works and an eccentric hoarder's junkyard comes down to one thing – planning and design. Cluttercore happens by design, not by accident. 
No doubt, some people possess a flair for nonchalantly throwing things together and making it look 'put together'. Whether it's an outfit or a room setting, a table setting or even a meal on a plate, they make it all look so effortlessly artistic. But don't be fooled. They are styling their lives on the go.
If you do not belong to that gifted minority, fret not. There are people out there who can help – interior designers. 
Ideate, Redecorate, Renovate
Now that Cluttercore has legitimised organised chaos, why not wipe the slate clean and start from scratch? Get the fundamentals right, then stamp your own style all over the place. Load the shelves, cover the walls, fill the cabinets… what fun!
But before you embark on your own Cluttercore adventure, remember that it can be a dangerous path to tread alone. The best results come from collaborating with an experienced interior designer who can help birth your Cluttercore vision and create a home that is both utterly 'you' and totally liveable. Besides, you only live once so be good to yourself!
If you're flirting with the idea, visit HomeRenoGuru.sg, Singapore's undisputed No. 1 renovation portal, and get obligation-free competitive quotes from well-established, homeowner-rated interior design companies. You can trust the 'Guru'.