Ultimate Interior Accents — The Circle of Life
From traditional Chinese architecture to the art deco era and nautical inspired porthole windows, circles have never gone out of fashion. Look what we 'spotted'.
Peepholes in Partitions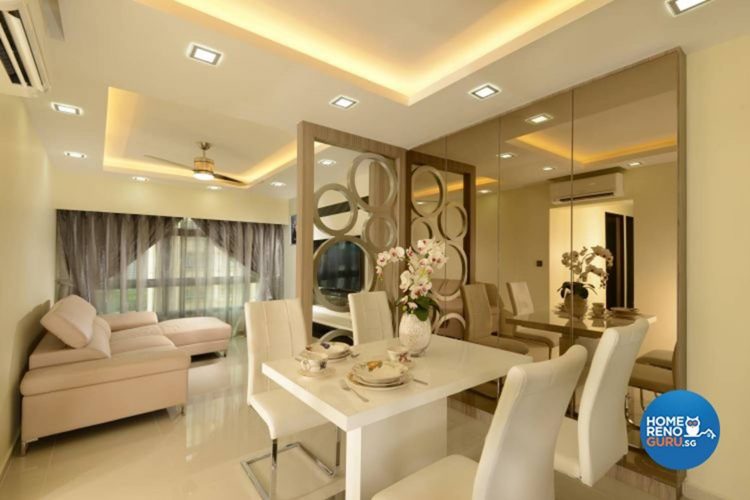 HDB 4 Room Punggol Central | Eight Design Pte Ltd
This quietly understated living and dining area is jazzed up with an eye-catching partition formed from die-cut circles of varying sizes. It separates the area by function without obstructing the flow of light and air.
Window Within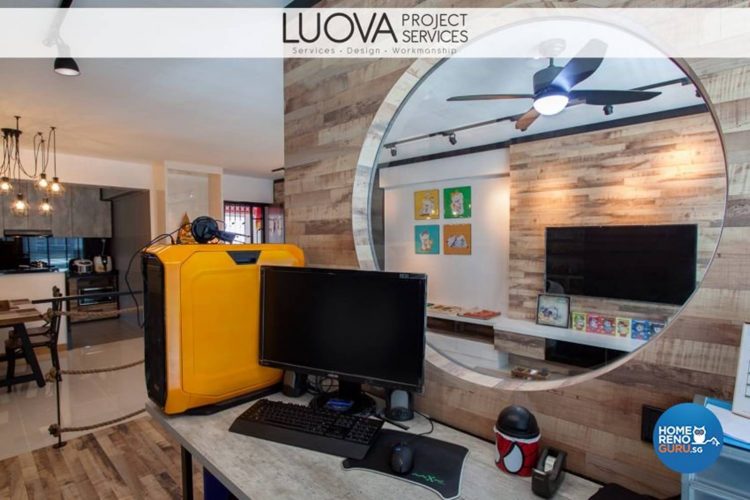 HDB 5 Room Waterway Ridges | Luova Project Services
This statement-making circular interior window separates the study area from the living area. It enables privacy without isolation, and creates a striking focal point that dominates the space while opening it up.
Framed!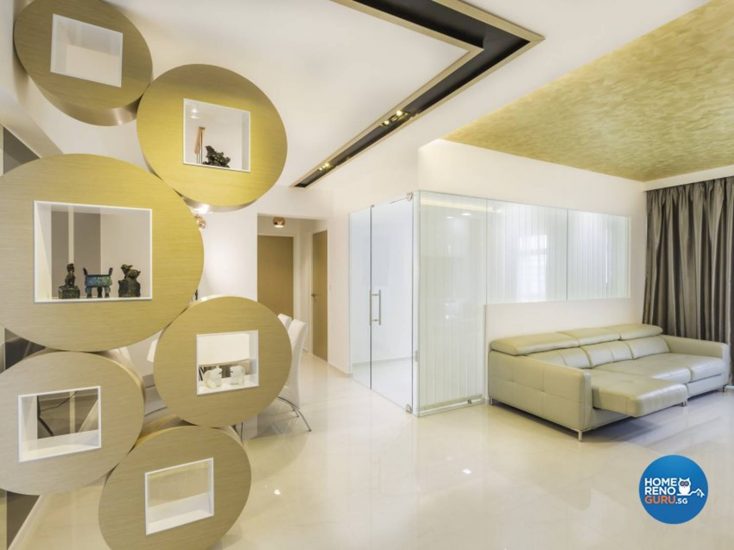 HDB 5 Room Blk 801B Keat Hong Close | In2Space Interior Pte Ltd
This utterly unique room divider, comprising an assembly of stacked circular and backless box frames, separates the entrance hall from the dining area without blocking the light or enclosing the passageway. Its clever design allows the contents of each frame to be viewed from both sides.
Mirror, Mirror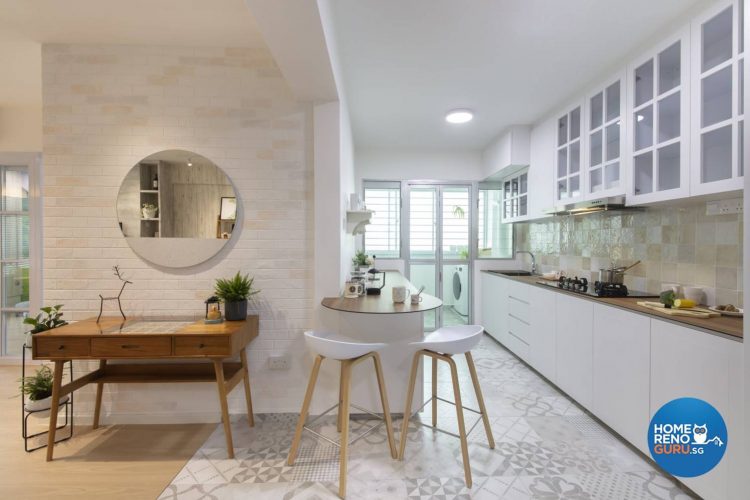 HDB 5 Room 213A Punggol Walk| Starry Homestead Pte Ltd
The masterful touch of a simple rimless circular mirror creates a strong yet low-cost focal point at the junction of the living and kitchen areas in this Scandinavian-inspired home. The rounded end of the countertop, echoed in the curved backs of the stools, continues the circular theme, inviting the eye of the onlooker to skip from curve to curve.
Looking for Interior Designers?
Let HomeRenoGuru help!
Chain of Circles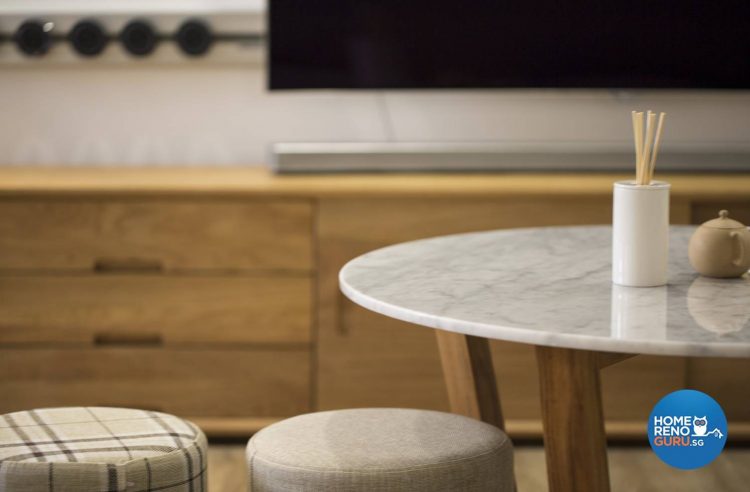 HDB 5 Room Blk 954 Hougang Ave 9 | Swiss Interior Design Pte Ltd
In a space dominated by straight lines, the cluster of a circular table and circular upholstered stools breaks the grid and creates a gathering spot for breakfast, tea and conversation. The circular theme is picked up by the cylindrical room diffuser and perfectly circular teapot.
In a Roundabout Way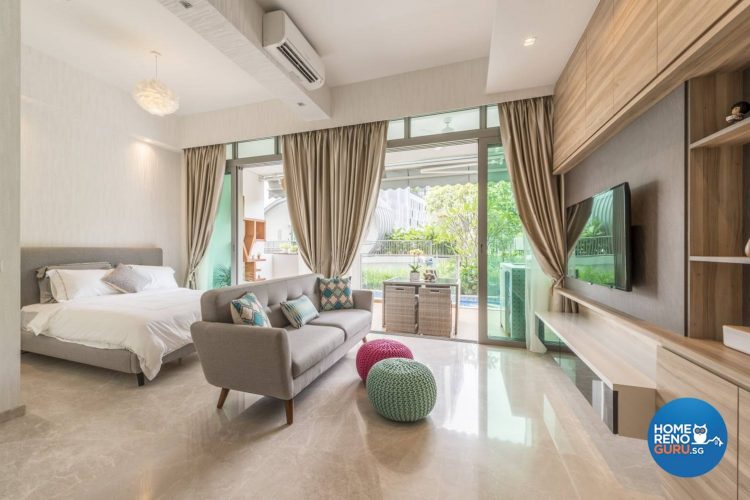 Condominium Hillview Peak | Meter Square Pte Ltd
In a room cloaked in neutrals and arranged in parallel rows, the sudden visual disruption of two circular pink and green ottomans magnetises the eye. In a roundabout way, this pretty pair inject a playful note in an otherwise understated space and make a comfortable room memorable.
Whatever you do, do not go round in circles searching aimlessly for an interior designer with nothing and nobody to guide you. Enlist the help of HomeRenoGuru.sg to find a reputable interior designer to match your budget and your brief. Why not requesta free renovation quote right here?
You'll stand a chance to win free home renovations worth a total of $30,000!