$40,000
Project Description
Completed Project: HDB BTO 5 Room
Location: Keat Hong Close
Company contact: 64637727 / 90269727
Company email: enquiry@in2space.com.sg
WHAT'S INCLUDED IN THIS PACKAGE
Carpentry
Feature Wall
Plumbing
Electrical Wiring
Flooring
False Ceiling
about this designer:

In2Space Interior Pte Ltd
IN2SPACE is a full service Interior Design & Renovation Company based in Singapore, founded and managed by an experienced veteran who has over 20 years of experience in the interior design and renovation industry.

Our mission is to provide distinctive, customized interior while remaining sensitivity to the client's budget and time constraints. We practice transparency in our pricing, through thorough explanations and advises. Going the extra mile is always a common practice in our culture.

With space constraints as a common challenge in local residential renovation. We emphasized on space optimization to maximize the potential usage of space in any given project, working very closely with our clients from concept to completion to create effective solutions for every individuals need.

Other than being service orientated, the company also upholds "QUALITY" and "INTEGRITY" - which alongside with the topmost priority of "SERVICE", forms the three motto of the company.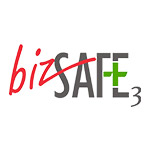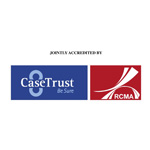 Home Renovation Loan
With a Maybank Home Renovation Loan, it has never been easier to turn your house into the home of your dreams.
We offer you flexible financing options with competitive renovation loan rates, hassle-free approval and sound financing advice from a dedicated team of renovation loan specialists in Singapore. This gives you peace of mind to focus on what matters most - renovating your home.
BENEFITS
Enjoy attractive interest rates from 
2.88% p.a.1 for existing Home Loan customers 
4.33% p.a.2 for new customers
Loan amount of up to 6X your monthly income or S$30,000, whichever is lower
Flexible loan repayment period 
from 1 to 5 years.
1 (Renovation Board Rate less 5.62% p.a.) Renovation Board Rate is currently at 8.50% p.a. Terms and Conditions apply.
2 (Renovation Board Rate less 4.17% p.a.), subject to credit evaluation. Else, other interest rates shall apply. Terms and Conditions apply.
By clicking "Submit" you consent to Maybank collecting, using and disclosing the information herein solely for the purpose of processing this application request, and you further consent to Maybank contacting you via telephone or email regarding Maybank Home Renovation Loan packages.
REQUEST Quotation
Other Works by this Designer
Related Photos
Packages from this Designer