Go Green: 5 Trendy Tips for an Eco-Friendly Design Tone
21 Feb 2017
As we head into 2017, The Business Times anticipates that our urban jungle will look more and more like an actual jungle – buildings like the creeper-covered hotel ParkRoyal on Pickering and the Oasia Hotel Downtown are just two examples of the movement towards green design. After all, good design always takes the environment into consideration. So here are 5 oh-so-current tips to help you conceptualize your eco-friendly home.
1. Upcycle Appeal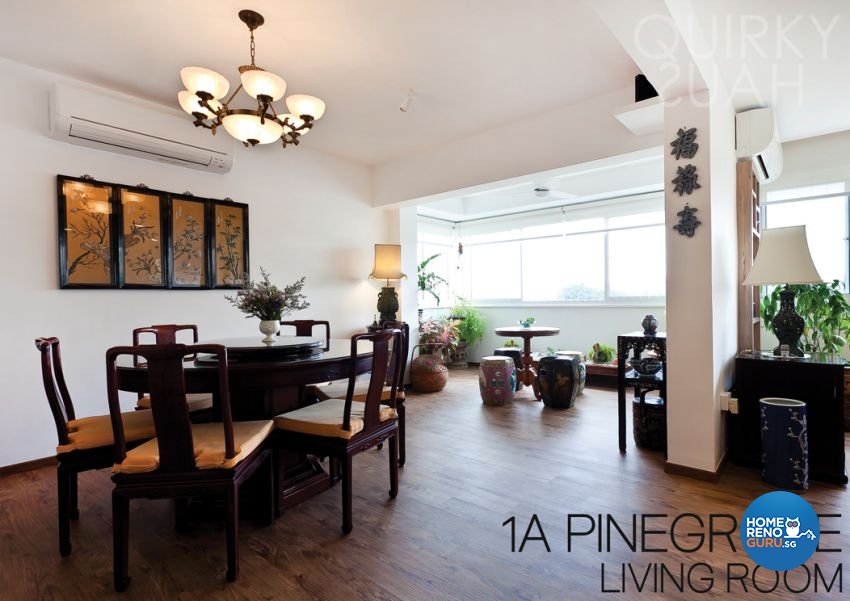 Everything old is new again – if you do it right. Reusing old furniture can be a fantastic way of not only saving money, but preventing wastage. Alex from Quirky Haus reminisces: "My parents had these old wooden foldable chairs with backrests that they wanted to throw away. When I had my own place, I took them, varnished them in a darker shade of brown, and they looked brand new! I use the, whenever I have guests, or when I play mahjong." In fact, a lot of young people nowadays are deliberately opting for vintage furniture that reminds them of the 80's and 90s, according to Freddy from The Interior Lab. It might be tempting to get brand-new furniture, but upcycling is a way to show off a little personality in your home while keeping the environment in mind.
2. Keep Things Neutral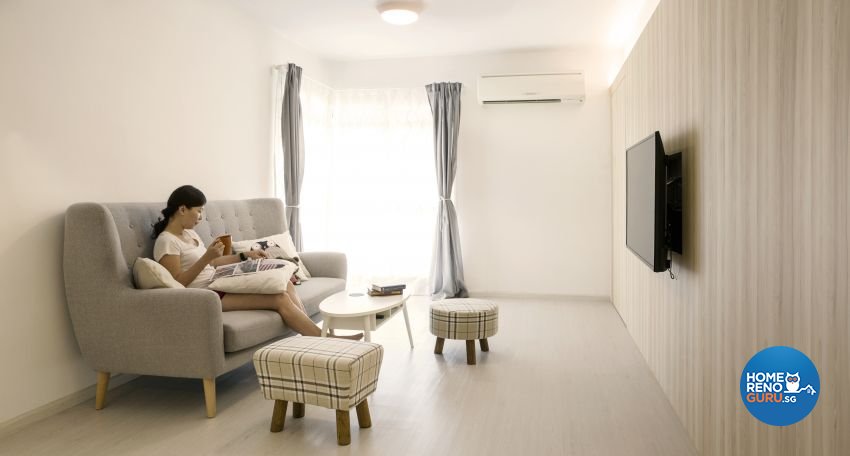 HDB 4-room by Swiss Interior Design
The phrase "eco-friendly" often conjures up images of the natural world, so why not draw direct inspiration from there too? Opt for neutral tones on your walls, such as tans and beiges, which create a calming feel in the home that harks back to a world with more trees than skyscrapers. And if we're talking about paint, we have to mention VOCs. More and more homeowners have started paying attention to VOCs, or volatile organic compounds, which release toxic chemicals into the home over time. They are commonly found in paint, so make sure to pick up some colours that are VOC free.
[cta2]
3. Light It Right
HDB 5-room by Absolook Interior Design
Eco-friendly housing means prioritizing energy usage, especially lighting. Natural light, of course, is one way to save on electrical costs, and a great excuse to invest in big windows; otherwise, think about going as energy-efficient as possible. Wilson The from Rezt & Relax suggests LED lights, as well as a smart-home system which you can control through your handphone – even if you forgot to turn off your lights before leaving the house, you would have the option to do so remotely!
4. Guilt-Free Flooring
Floors are a big part of any home – literally! A conscious choice to keep them environmentally friendly can make a big difference. In particular, David Kek of Imposed Design advises using plywood and vinyl for floors, as these are durable and eco-friendly materials. They are also very much on trend, while remaining simple and timeless.
5. Consider Consumption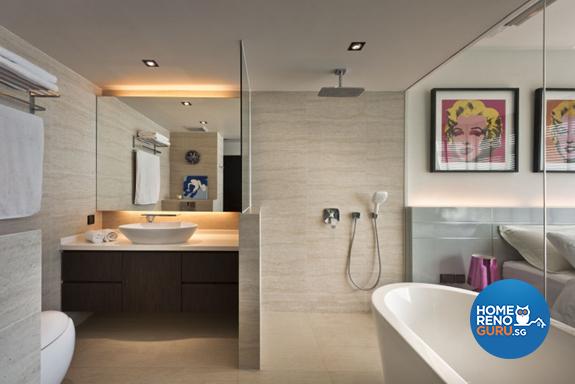 Contemporary by Rezt&Relax Interior
Of course, bathrooms are an important feature of any home, especially an eco-friendly one. Our main source of water usage, it is our responsibility to make informed decisions about what goes into the bathroom. You don't need to sacrifice style for the planet either: As Freddy from The Interior Lab explains, "Choosing the brand is not important – it doesn't make a difference these days. Homeowners should always select accessories and fixtures that have 3 to 5 ticks for water consumption."