Rethinking Renovations
03 Mar 2022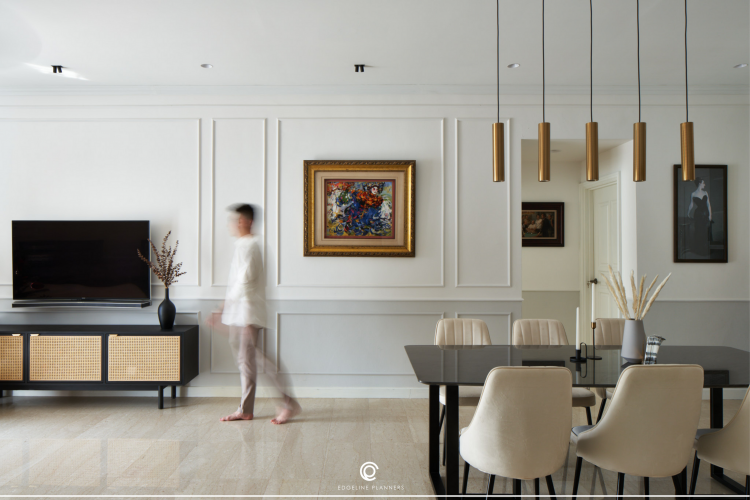 Photo courtesy of Edgeline Planners Pte Ltd
With HDB prices hitting all-time highs and the extension of the Minimum Occupancy Period (MOP) from five to 10 years for flats in prime central locations, the interior design industry is bound to be affected. We sought the advice of five of Singapore's Top 10 IDs on what it will mean for the industry, and what it will mean for homeowners.
Quality Trumps Price
It was unanimous. All five IDs we spoke to predicted a shift in the mindset of homeowners – away from focusing on price and towards focusing on quality and longevity.
"Homeowners will seek out interior design firms with better reputations in terms of craftsmanship, as well as those that offer warranties. They are also likely to conduct additional research, such as checking customer testimonials and reviews," predicted Angie Toh, Director of Edgeline Planners Pte Ltd.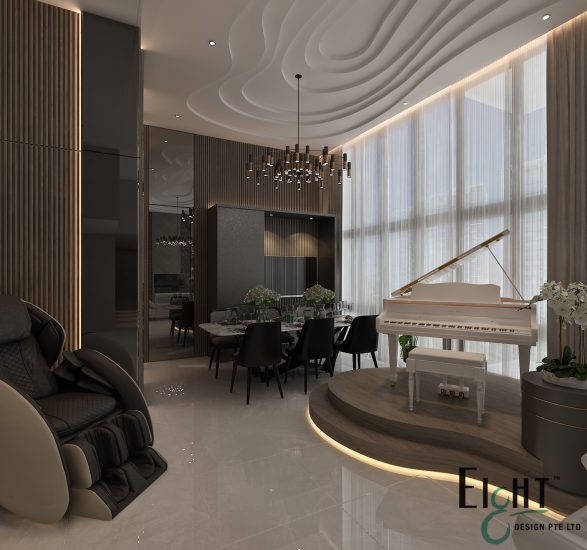 Photo courtesy of Eight Design Pte Ltd
Eric Lim, Executive Director of Eight Design Pte Ltd, looks forward to taking on more extensive renovation projects. "It's a great business opportunity for the interior design industry, since new homeowners will tend to spend more on their initial renovations, especially those in PLO flats (Prime Location Housing) who are legally required to occupy them for at least 10 years," he reflected.
Colin Phua, Managing Director of Renozone Interior Design House, adopts a slightly less optimistic, more conservative outlook. "It will definitely have an impact as demand for renovations will drop now that the MOP has been extended to 10 years for PLO flats," shared Colin. "However, I feel it will not create a significant impact on the interior design industry as a whole."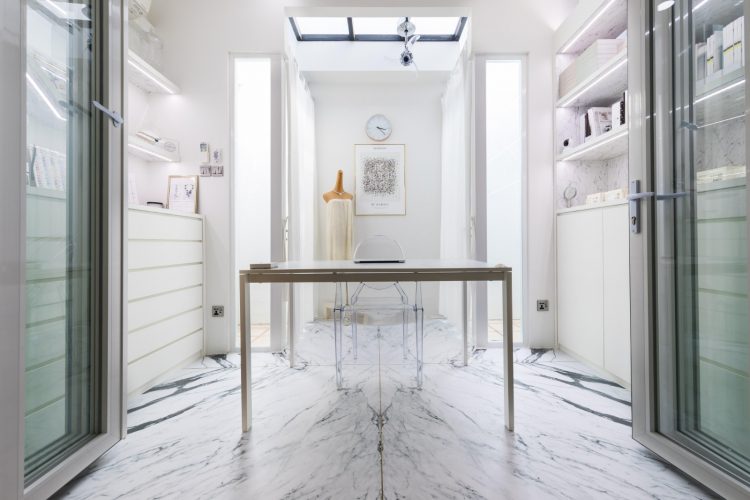 Photo courtesy of Renozone
If our experts' predictions come true, platforms like HomeRenoGuru.sg will become more important than ever. The quality interior design firms out there have nothing to worry about. Not so for the fly-by-nights and those that cut corners on materials and workmanship to win the price war.
Recent developments could potentially trigger a kind of natural culling, separating the good from the bad. With fewer projects up for grabs, some industry players will probably drop out of the game altogether.
What to Look For and What to Avoid
Interestingly, most of the IDs we spoke to gave similar advice when asked what to look for when planning a long-term, trend-proof renovation. Essentially, they all urged homeowners to first look at their lifestyles before deciding on details. The takeout message is that good interior design should always enhance quality of life.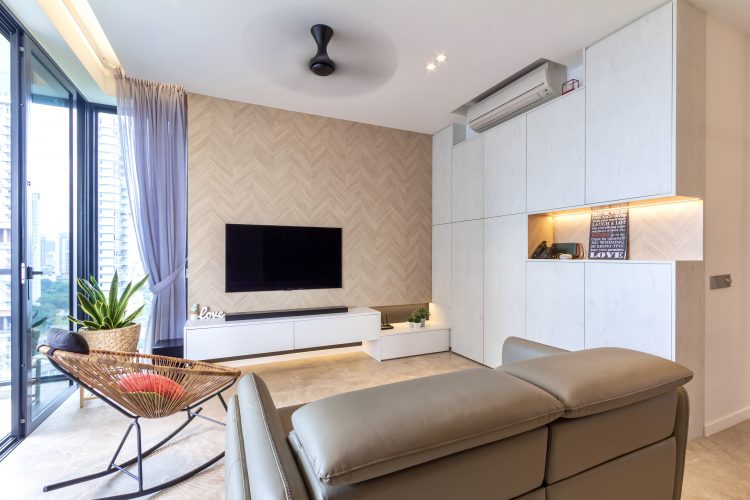 Photo courtesy of Fineline Design
In addition, almost all of the IDs recommended a neutral colour scheme over bold statement colours. In particular, Fevien Ang, Operations Manager of Fineline Design, emphatically warned homeowners off bold colours and glossy finishes, which tend to make a home look dated.
Nelson Leow and Chen Juying, Managing Director and Marketing Executive of U-Home Interior Design Pte Ltd, shared a list of things to avoid. They cautioned against: multiple wall colours in a house; all-white colour schemes (a pain to clean and potentially plain boring); small patterned tiles in bathrooms (which are also troublesome to clean, and tend to visually shrink a space); and trendy barn doors, which take up a lot of wall space and ultimately look incongruous in urban Singapore.

Farewell Fads, Hello Timeless Style
When the conversation turned to timeless style, once again the views of all our contributors turned out to be remarkably similar.
Eric of Eight Design volunteered minimalist design as a good example. "Minimalist can be considered timeless when it incorporates an open floor plan, lots of light, and simple furnishings that are well-built and comfortable. All these factors create a soothing and inviting space with a timeless aesthetic."
Colin of Renozone echoed Eric's sentiments. He summed up his thoughts on the matter when he said, "If homeowners want timeless style, they should always opt for a simplified design."
The message is clear: less is more when it comes to timeless style.
Cheap is Seldom Good
We asked our panel of experts if cutting costs is ever a good idea. Here's what they had to say on the subject.
Nelson of U-Home shared his strong views on the subject when he said, "You would have heard of the saying 'Yi fen qian yi fen huo' (一分钱一分货. It means you pay one cent for something, you get something that is worth one cent."
It calls to mind the familiar English equivalent – you get what you pay for. Eric cited the example of cheap, flat-packed chipboard furniture. While it may look attractive upon assembly, and even sport a finish that resembles real wood, it has no structural integrity and can seldom be dismantled and reassembled or repaired.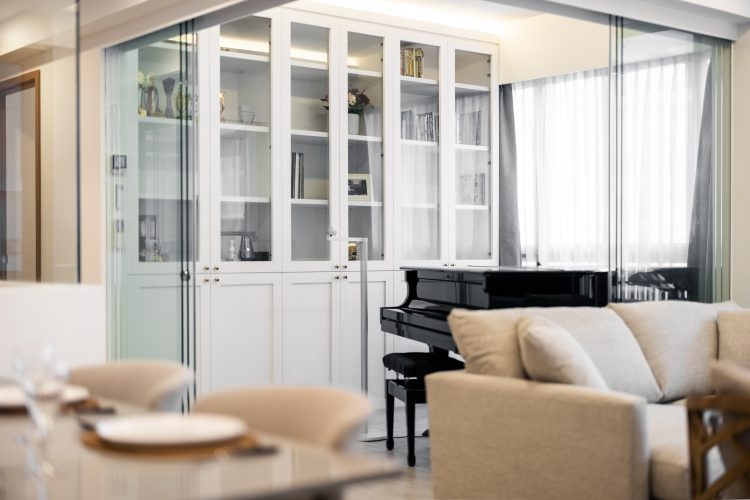 Photo courtesy of U-Home Interior Design Pte Ltd
Nelson qualified that he was not averse to low prices. "Cheaper materials and appliances may not be lousy, but their lifespan tends to be shorter and their durability is often not guaranteed. Especially homeowners with a longer MOP should always opt for higher-priced, higher-quality products that will last a long time."
Fevien of Fineline Design concurred: "Definitely the lifespan of cheaper materials is shorter. In the end it will actually cost homeowners more money to repair or redo the work done."
Angie of Edgeline Planners conceded that it is possible to save money on small décor items for styling and decoration. She put it well when she said, "We can help homeowners save money by understanding their needs and wants. It is more advisable to save money on wants rather than needs."
What Next Indeed?
It's early days yet, and with the disruption of COVID-19 still shaping the way we live, work, study and play, it's impossible to accurately predict the future of the interior design industry. Besides the Government's recent property cooling measures, there are so many other factors to take into account, from ongoing global supply chain issues and labour shortages to Singaporeans' basic job security.
That said, anyone can speculate.
Will longer MOPs herald the end of mini-makeovers?
Will the rising demand for longer-term renovations eliminate the smaller players from the game?
Will the seemingly unstoppable rise of cheap online shopping platforms (that shall remain nameless) finally come to an end, in favour of better quality, higher priced local retailers who can offer binding warranties?
The answers remain to be seen.
However, one thing's for sure. The emerging new emphasis on quality is a healthy development for both homeowners and interior designers.
If you're looking for a reputable interior designer who balances functionality with aesthetics, uses quality materials and delivers skilled workmanship, look no further than HomeRenoGuru.sg, Singapore's No. 1 interior design portal and app. And good luck with your renovation!