9 Traps to Avoid When Choosing an ID
30 Apr 2021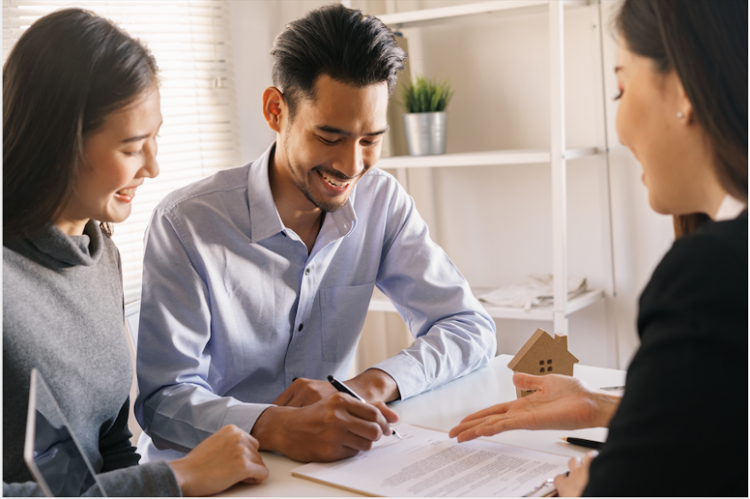 Choosing an interior designer (ID) is arguably the most perilous part of the renovation journey, filled with pitfalls and traps for the unwary. However, there are certain things you can look for that can eliminate the risks. Read this before you make a terrible mistake.
#1. Mistaken IDentity – Who Exactly Is Your ID?
Though it may seem obvious, make sure that you know exactly who your ID will be. Some companies engage dedicated salespeople who are not the actual IDs that manage projects. Therefore, you should never assume that the person you meet in the showroom will be holding your hand all the way through to handover.
Get this point very clear – ask direct questions like, "Will you be our ID and project manager?" and, "Can we contact you at any time for updates and progress reports?" and even, "Will you (our ID) be on site every day, managing the contractors and supervising our project?"
#2. Poor Communicators
The importance of having a good rapport with your ID cannot be overstated. You need an ID who 'gets' and shares your vision. You also need a responsive, accessible ID who is able to be contacted around the clock. While it's not written into the contract, it's a reasonable expectation of any customer who has committed years' worth of savings to a company. 
Beware of IDs who read their WhatsApp messages but take more than a day to respond. A delayed response is acceptable once or twice, but three strikes and they should be out – of the question and off your shopping list.
#3. Vague Quotations
A quotation should always include a breakdown of the bottom line. If you get a package quote, ask for a breakdown so you know exactly what you're paying for. And by breakdown, we don't mean a list of inclusions with one 'package fee' at the bottom. We mean a list of items, each accompanied by a detailed description that outlines materials and specifications and a price. Painting, for example, should specify the type of paint being used and the number of colours included in the price.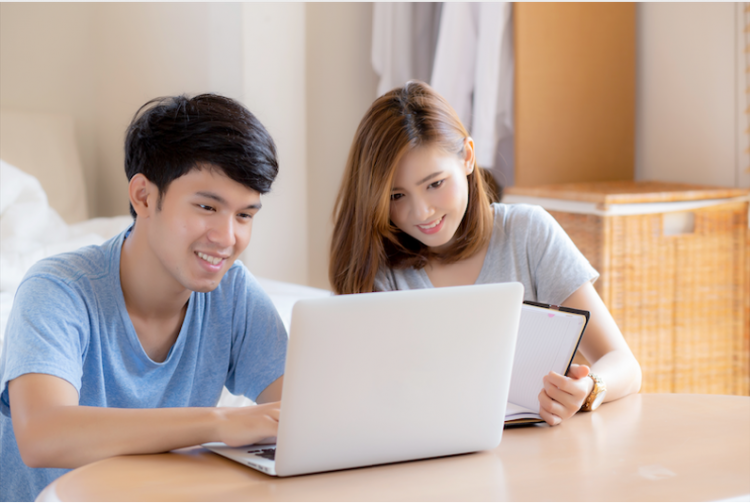 This kind of detailed quotation allows you to compare 'apples for apples' with other quotations, and also allows you to edit your wish-list. If one item is bumping up the total cost considerably, and pushing it beyond your reach, you can consider omitting it for the time being. If another item seems unjustifiably high, you can ask your ID to explain why, then make an informed decision with regard to whether you are willing to fork out for it or not.
#4. Dodgy Portfolios
This may seem obvious, but it's very important to look at an IDs' past projects and ascertain that the works are their own. If you see project shots on their website, ask outright what their involvement was and make sure that they were the company-in-charge, not a sub-contractor who only did, say, the hacking or the painting.
Furthermore, an ID's portfolio can be a source of inspiration that informs and enhances your own vision. If an ID has done projects similar to yours, that's a good sign. It's also a reference point – you can then look at the project and ask specific questions about features and materials and their respective costs.
#5. Lack of Credentials
Many newcomers to Singapore express surprise that the entry barrier for the ID industry is so low. In truth, there are many under-trained and untrained operators with few if any credentials. That's not to say paper qualifications are everything. Some of the most successful veterans of the industry are self-taught.
At the very least, make sure that the interior design company is CaseTrust accredited. This protects the interests of homeowners in two ways. Firstly, it requires the accredited company to purchase a deposit performance bond to protect every customer's deposit. This bond is a type of insurance that safeguards a customer's deposit against closure, winding up and/or liquidation before any renovation work commences. It means no matter what, you will never lose your deposit. Secondly, it will ensure that your contract follows CaseTrust's high standards of transparency and accountability, and clearly lists the deliverables for your project.

In addition, if you are renovating an HDB unit, you should ensure that your ID or the contractors who will be doing the actual manual work are HDB Registered Renovation Contractors (RRCs). RRCs have at least three years' experience in renovation works and have undergone training jointly conducted by HDB and BCA (Building Construction Authority). In fact, it is illegal to use non-RRCs for an HDB renovation.
For added peace of mind, consult HDB's Directory of Renovation Contractors (DRC). Listed companies must have been registered with ACRA for at least a year, been in the black for the past year, have a good track record and paid-up capital of at least $50,000 (for Private Limited Companies).
Even if your property is not an HDB unit, appointing an ID company that is listed on the DRC doubles as a company background check. At the very least, you are dealing with a legitimate company, not a fly-by-night, whose staff have undergone professional training. 
#6. Unrealistic Timelines
Cliché as it is, time is money. In order to manage your life and minimise disruptions for all of your family members, it is very important that your ID commits to a timeline, with project milestones and a handover date. This is especially so if you are renting temporary accommodation while your home is undergoing renovations. 
In view of ongoing travel restrictions, some IDs are not only short of workers due to ongoing travel restrictions but also frantically playing catch-up on projects that were temporarily halted during the early stages of the Circuit Breaker. This double whammy means that some companies have taken on more projects than they can handle.
If a deadline is not met or unforeseen delays occur, you could be forced to move back into a home that is effectively a construction site. This can hamper further progress, because the ID and contractors must then work around the occupants. It can also be a living hell for allergy-prone family members who find their airways congested with dust and paint fumes.
In summary, grill your ID on the project timeline and make doubly sure that they have the manpower to keep their promises. You can even ask for compensation in the event that delays occur. Obviously, 'acts of God' like global pandemics are excluded.
#7. Phoney Reviews
Unfortunately, it's not always easy to separate the phoney reviews from the genuine ones. Repeated spelling mistakes and clumsy atypical phrasing are red flags. Likewise, reviews that are 'too positive' should also sound a warning bell. Look for reviews that are balanced, and mention both negatives and positives. These are more likely to be genuine ones, meaning unsolicited and not fictitious. Reviews with specific details rather than generic bouquets and praise are also more credible.
Clearly, customer reviews on IDs' company websites are likely to be all-positive and possibly edited. That's not to say they should be disregarded, just taken with a pinch of salt.
If possible, get in touch with a few past customers. There's nothing like getting it straight from the horse's – or the homeowner's, mouth. Once you have a private audience with a customer, ask the relevant questions – about communication, transparency, timeliness, and all of the above.
 #8. Poor Industry Ratings
This tip can save you a world of pain. Visit HomeRenoGuru.sg, Singapore's No. 1 renovation portal, and check out the ratings of the IDs that have caught your eye. Its five-star rating system is based on a set of fixed criteria that includes years in business, relevant certifications, annual sales turnover, and customer reviews.
In general, think long and hard before you get into bed with an ID rated three stars or lower on HomeRenoGuru.sg. In general, four or five stars is a reassuring rating and a green light for homeowners to continue the conversation.
#9. Unscrupulous and Unstable Operators
To protect yourself against the worst-case scenario – your ID winds up and skips town, you should take advantage of HRG Guarantee.
An industry first by HomeRenoGuru.sg, HRG Guarantee comes with added free legal advice should the worst-case scenario happen. HRG Guarantee safeguards your renovation deposit, covers 50% of your contract amount up to $50,000, and even provides a free online legal consultation in the event that you need professional legal advice.
To ensure coverage, simply opt in for the HRG Guarantee when you submit your request for quotations on the HomeRenoGuru.sg portal or app, or register online within seven days of signing your contract. Really, why wouldn't you? 
Shortcut the Process and Get a Short List
While due diligence is required before committing to any ID, even those who come highly recommended by friends and family, there is an easier way to obtain a short list of reasonably good choices.
Simply visit HomeRenoGuru.sg and obtain up to five obligation-free quotes from companies whose projects match your budget, house type and preferred theme. If you have a question, call the hotline or use the email field to send a message.
HomeRenoGuru.sg is staffed by former interior designers who know the ins and outs of the industry and can advise you on traps to avoid. They really are the gurus of home renovations.
Renovate your home with HomeRenoGuru.sg, Singapore's No. 1 renovation portal. There are no strings attached, just a host of benefits – including the eminently reassuring HRG Guarantee. You really can trust the 'Guru'.