Posh Living Interior Design – The Look of Luxury at Competitive Prices
25 Jun 2018
Ever dreamt of staying in a luxury home without blowing your budget on the renovations? Posh Living Interior Design can help.
In Singapore's booming interior design scene, trying to find the right interior design firm for your home renovation can give you quite a headache! After all, picking a design team that can balance good looks with high quality and still stay within your budget is no easy feat. But one company has been striving to help make that decision a little bit easier. In the last 5 years, Posh Living Interior Design has positioned itself as a company that can offer "quality looks at competitive prices".
Led by director Henry Ong, Posh Living simply wants to give homeowners the opportunity to have beautiful homes without having to worry about exorbitant price tags. At the same time, the company makes sure that they won't compromise the quality of their designs. And to top it all off, Posh Living excels at offering top-notch customer service.
Service with a smile
"Even after we've handed over a project, we still focus on the after-sales service," Henry goes on to explain. Our warranty actually lasts for two years, but even after the warranty ends, my team will still be there to provide any help that the client needs."
With such impressive offerings, it's no wonder that the company has attracted many homeowners who are worried about their renovation budgets. Since Posh Living was first formed in 2013, the company has completed more than 2,000 homes! But don't confuse quantity with a lack of quality. This is one company that continues to receive positive reviews and glowing testimonials from their past clients.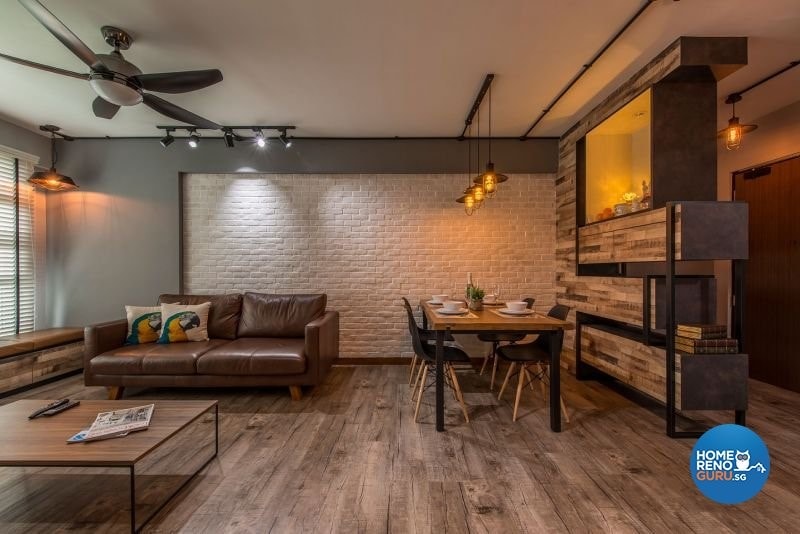 Interior design that doesn't cost a bomb
When it comes to interior design styles, Henry says that his designers are more than happy to cater to your design needs and requirements. But what Posh Living is most known for is crafting an interior style that is contemporary, modern and stylish, all with a touch of the "posh look". For Henry and his team, the trick is make a home look luxurious without actually costing a bomb. At Posh Living, prices are reasonable and competitive with the best on the market.
Henry understands that renovating the home is a hefty investment. But he offers an important nugget of advice to anyone who is tempted to pick a contractor that's offering unbelievably low prices: "Don't go to someone just because they're the cheapest. There's usually something wrong with the way they work, and there may be hidden costs or shoddy quality. A lot of people get cheated and scammed by untrustworthy design companies."
"We believe in helping our clients achieve their dream home, but still keep within a reasonable budget. We may not be the cheapest on the market, but we believe in offering quality services at competitive prices," Henry explains.
Get a free renovation quote with HomeRenoGuru and stand a chance to win a Mercedes-Benz and a free renovation!