Sofa, So Good: Everything You Need to Know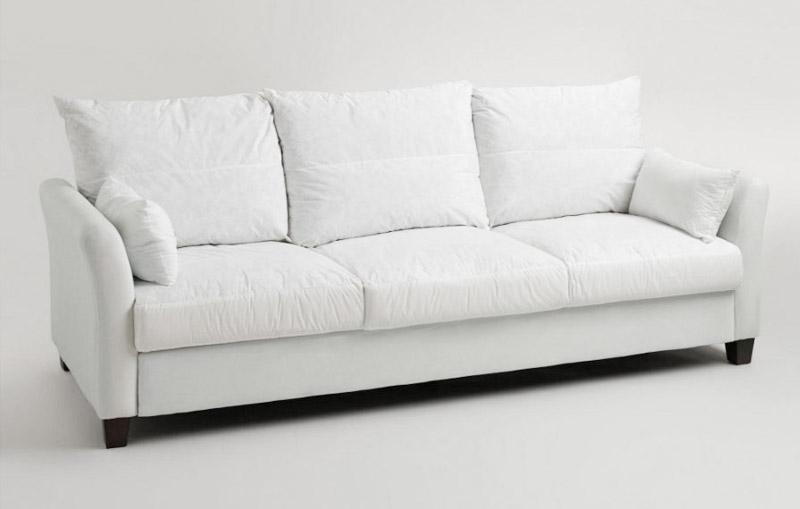 Admit it: One of our guilty pleasures is turning ourselves into shameless couch potatoes and relaxing to the hilt. We like to lounge with the entire family, sitting on our sofa, enjoying our chips and movie nights.
We love the familiar comfort it brings—what could be more glorious than going home to a perfectly plush sofa? It's the living room's piece de resistance.Purchasing a new piece, then should take time and careful consideration. Here are some valuable tips:
Look for a type that will accommodate the size of your family:
– Traditional sofa
It's around 6 to 8 feet long, accommodating around three to four people.

– Divan
Also made for three to four people, a divan is a traditional sofa without the back support, and is, naturally, placed against a wall.
– Loveseat
The name speaks for itself—ideally made for coupleswho just have to be seated next to each other. It's made for movie marathons, cuddling, and private conversations.
– Sectional or modular sofa
About 9 to 16-ft. long, this sofa is separated into multiple sections, and is ideal for a large family or party guests.
Consider the durability. Choosing a sofa isn't only a matter of heading straight to a furniture store and grabbing whatever catches your fancy. You have to think aboutthe frame and construction. Kiln-dried hardwood makes for the best, strongest frames. Stay away from pine, as it is less resistant. Construction-wise, sofas with dowelled joints, metal screws, or wooden corner blocks are stronger and more durable.
Check inside and outside upholstery.Top-of-the-line sofas either have eight way hand tied springs or down cushion filling (polyester cushion flattens too quickly). Sofa cover, on the other hand, has to suit your family's lifestyle. For families with kids who are prone to staining the sofa, get a sofa with synthetic fiber for its fabric. Have pets? Choose a tightly woven fabric. If you have the budget, buy a leather sofa—it works on all occasions and lifestyles.
——–
Cover photo courtesy of eBay