Hidden Storage Ideas So Clever You Won't Know Where It Is
Keeping your home sleek and spotless is easier said than done. That's precisely why hidden storage has been invented; it keeps clutter completely out of sight. These peek-a-boo hidden storage solutions have been so ingeniously hidden that you won't believe there's more than meets the eye.
Storage Door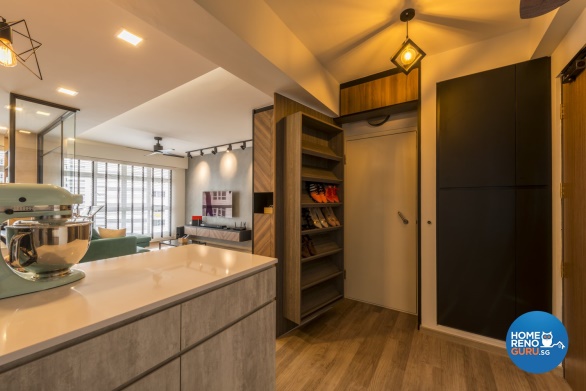 286B Compassvale Crescent 5-Room HDB Flat by Meter Square Pte Ltd
This dual-function door not only hides the unsightly bomb shelter, it houses vertical storage for a collection of shoes as well. Any space-starved home will definitely stand to benefit with this brilliant storage door.
Platform Study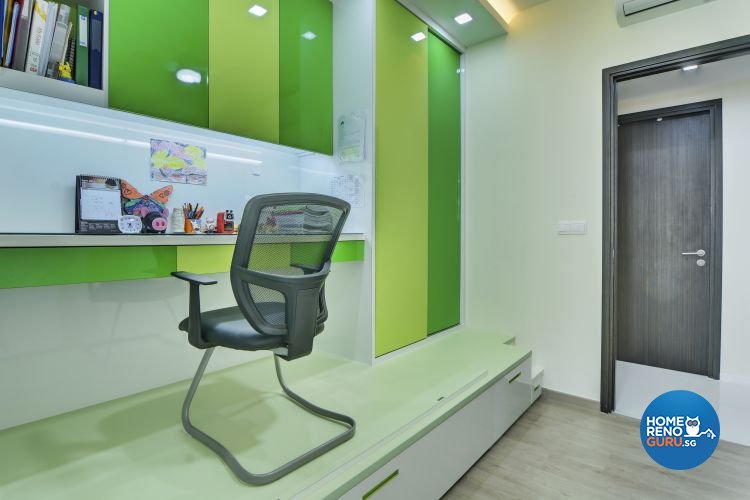 Heron Bay Condo by Vegas Interior Design Pte Ltd
We've seen plenty of platform beds but a platform study; now that's something refreshing. The rolling drawers underneath the elevation pack tons of storage space for just about everything.
Settee Storage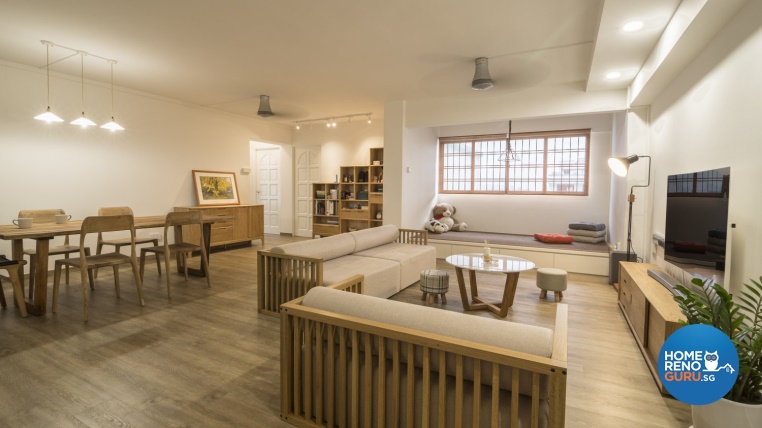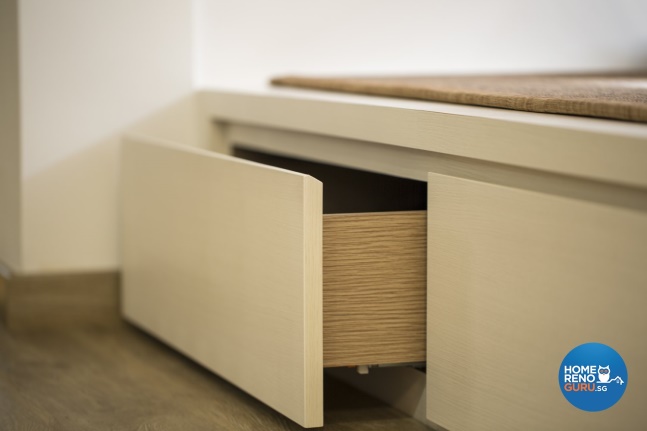 Blk 954 Hougang Ave 9 5-Room HDB Flat by Swiss Interior Design Pte Ltd
Spot any hidden storage in this living-dining area? We'll make it easy for you; it's underneath the built-in settee. Not only does this cosy settee serve up additional seating to complete the sofas, the practical drawers make it easy to keep this space in good order.
Platform Combo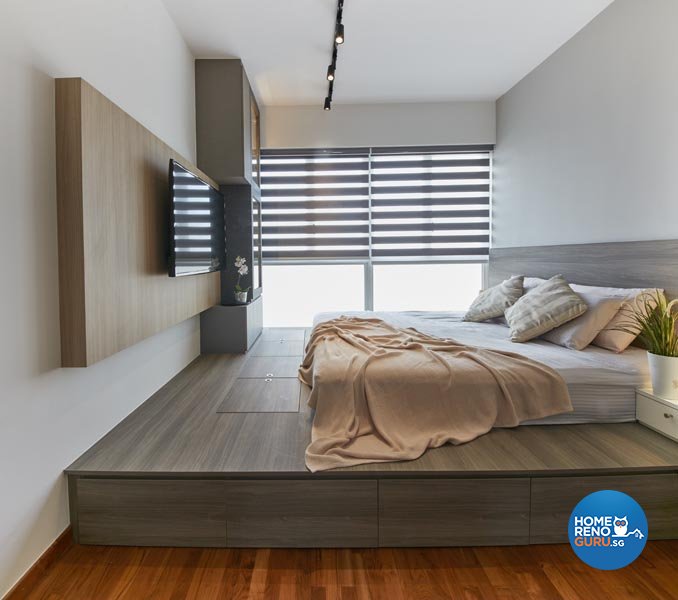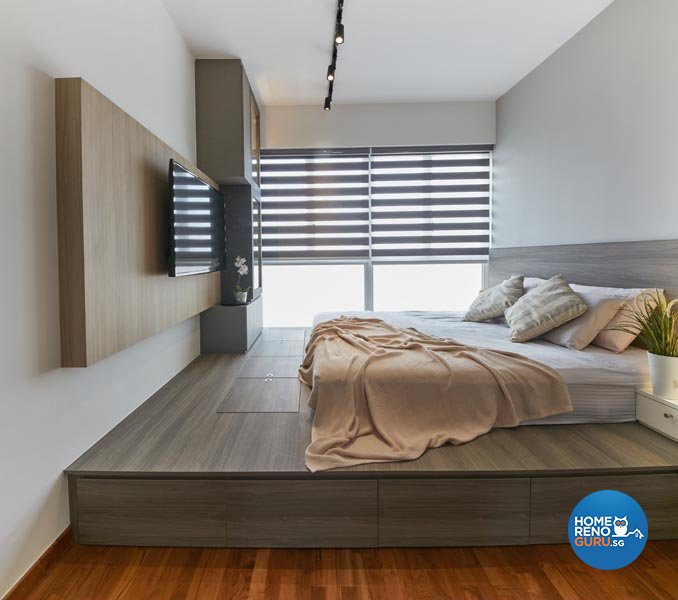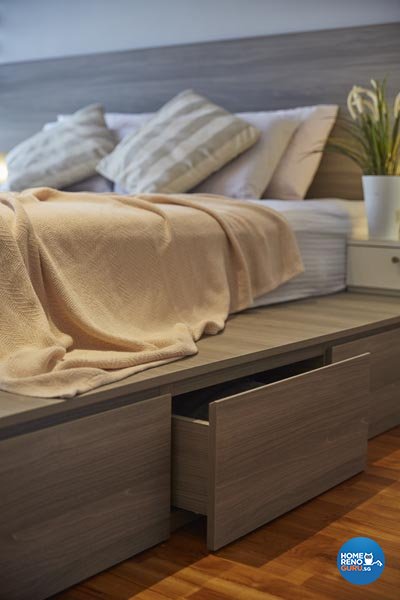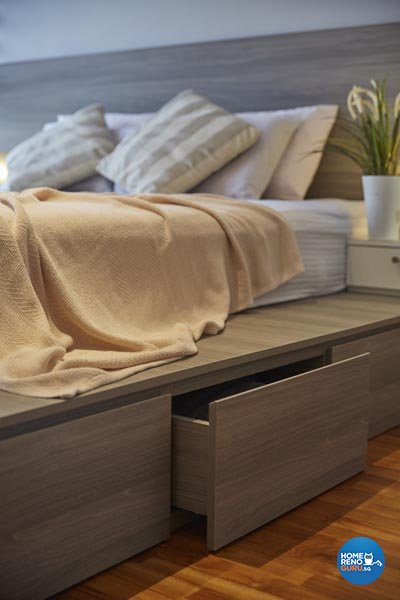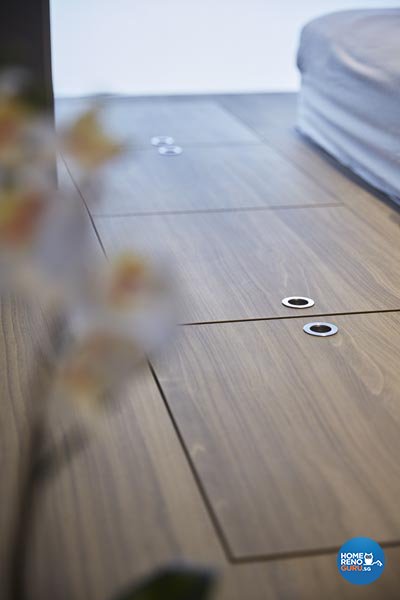 38 Forestville Condo by Carpenters.com.sg
What constitutes as a worthy platform bed? This winning combination of under bed flip-up compartments and drawers maximises the bedroom space to its full potential. The step-up is also a good size for reference as you wouldn't something too thick which might otherwise dwarf the visual expanse of the space.
Stairway to Storage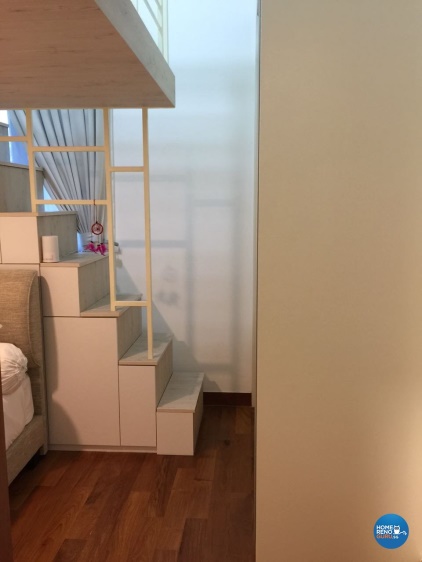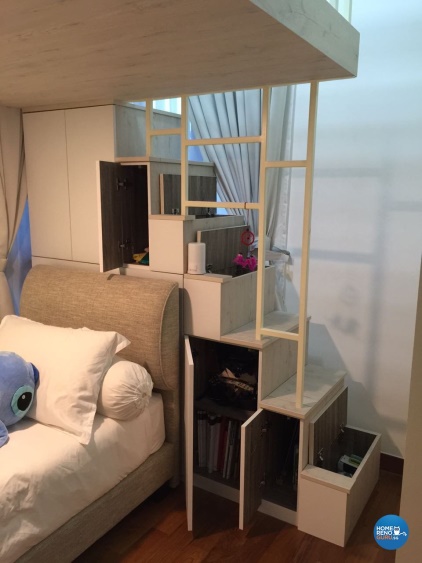 Eco Sanctuary Condo by The Interior Place Pte Ltd
A loft bed not only offers more floor area with the additional level; it can work even harder by sneaking in storage between its steps. Books, bedside essentials and all those stuff you don't what to do with yet can have more than a temporary landing spot in these handy niches.
Decluttering Door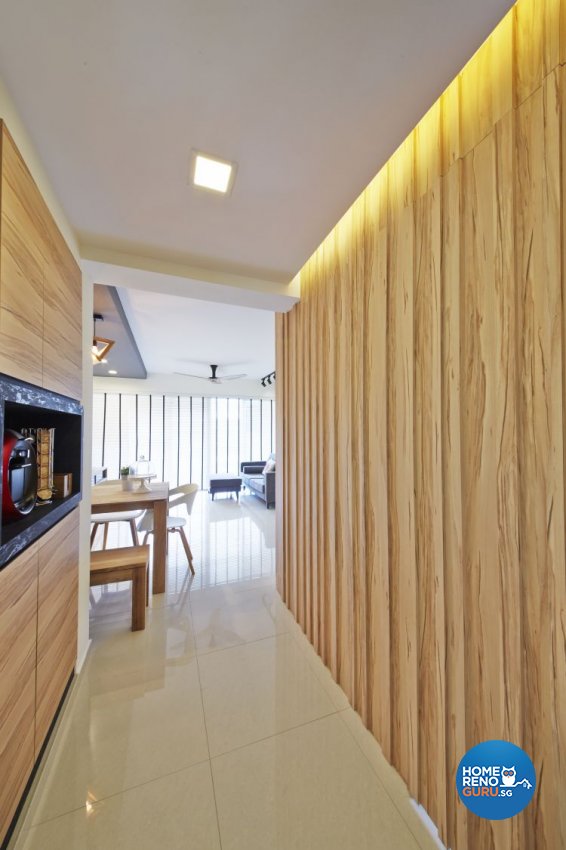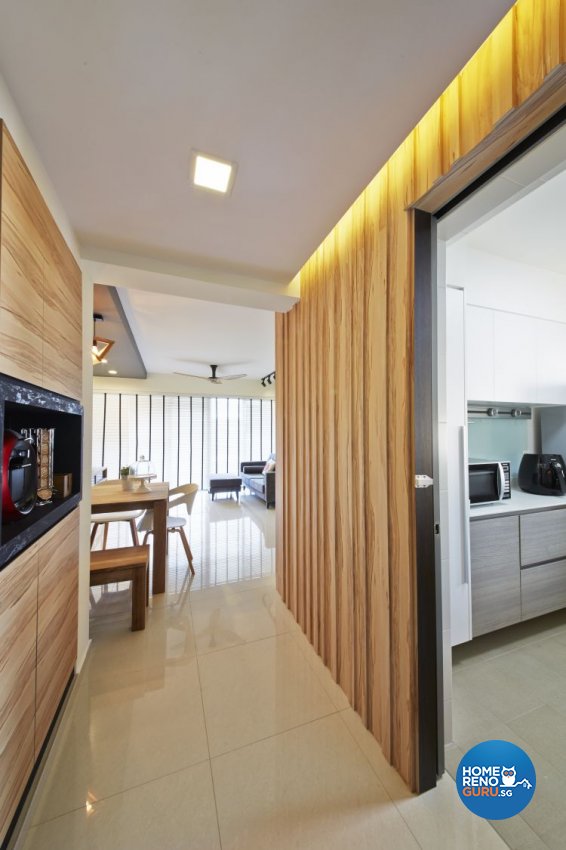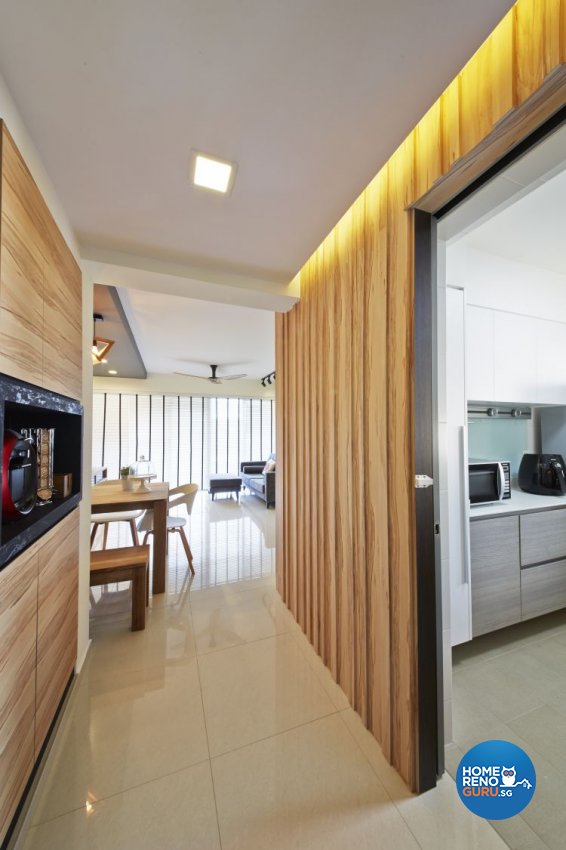 Lake Vista 4-Room HDB Flat by Carpenters.com.sg
Mind-blown by how seamless this hidden kitchen door is when shut? The concept of a concealed kitchen entrance is a good fit for busy individuals who can't seem to maintain the upkeep of their kitchen. Close the door. Problem solved.
Looking for Interior Designers?
Let HomeRenoGuru help!
Savvy Slider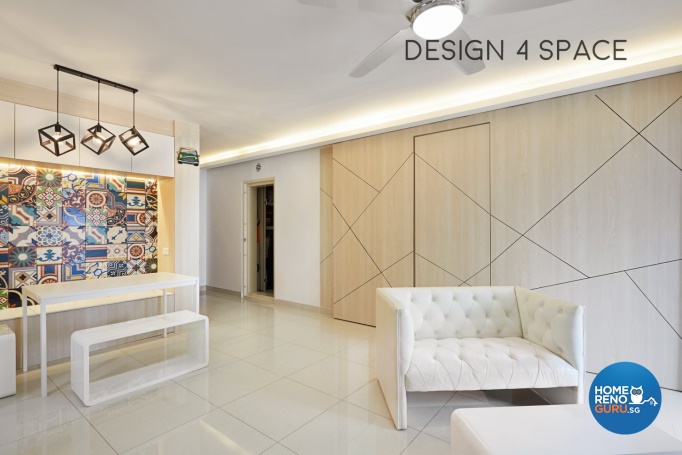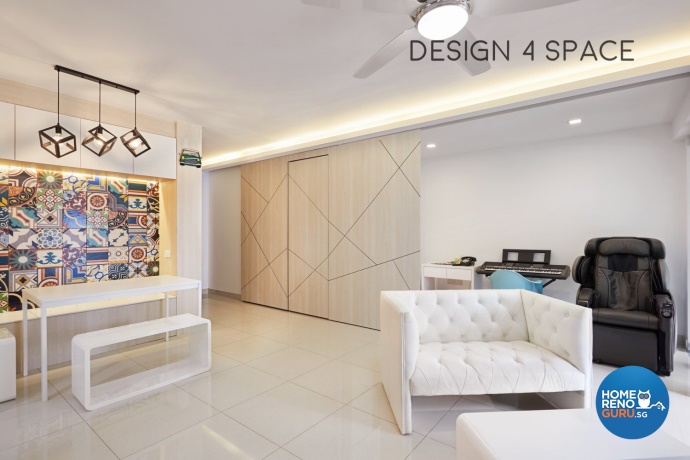 588D Ang Mo Kio 5-Room Flat by Design 4 Space Pte Ltd
Stylish backdrop and room divider all rolled into one, this sliding panel demonstrates flexible space usage. Open the door to integrate the study with the living zone for an expanded area or shut it to keep the visual clutter behind closed doors.
Functional Design Feature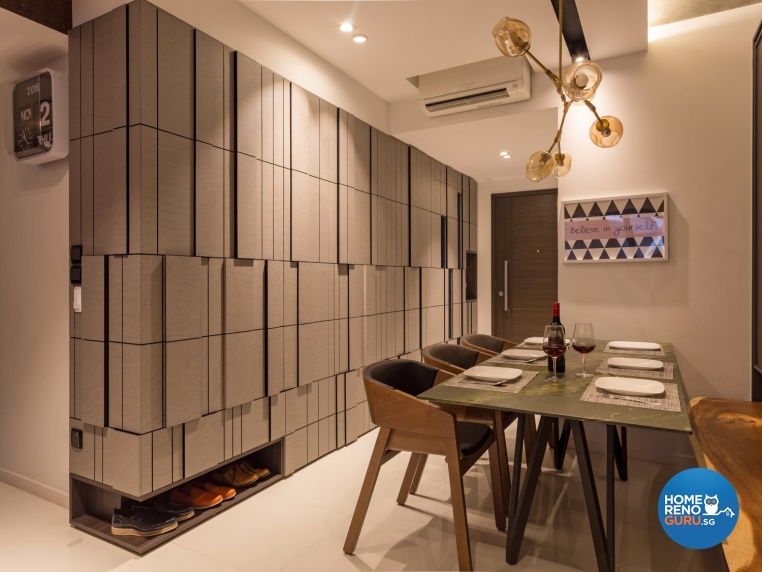 Heron Bay Condo by Prozfile Pte Ltd
Where do the compartments of this storage fixture end and begin? Now that's an enigma only known to its homeowners and designers. The grooves and sleek asymmetrical design lines create a visually stunning feature and the generous amount of storage space only adds to its beauty.