Your Handy Guide to Affordable Furniture
Gone are the days where IKEA was the only place where you could get affordable furniture. With online stores and cozy warehouses popping up one by one, bargain-hunters and deal-lovers now have even more options to choose from.
So, if you're looking to spruce up your home, look no further. Here are some places that you can look at for inspiration. And, if you're game, let our interior designers take the wheel to help you get that dream look you want!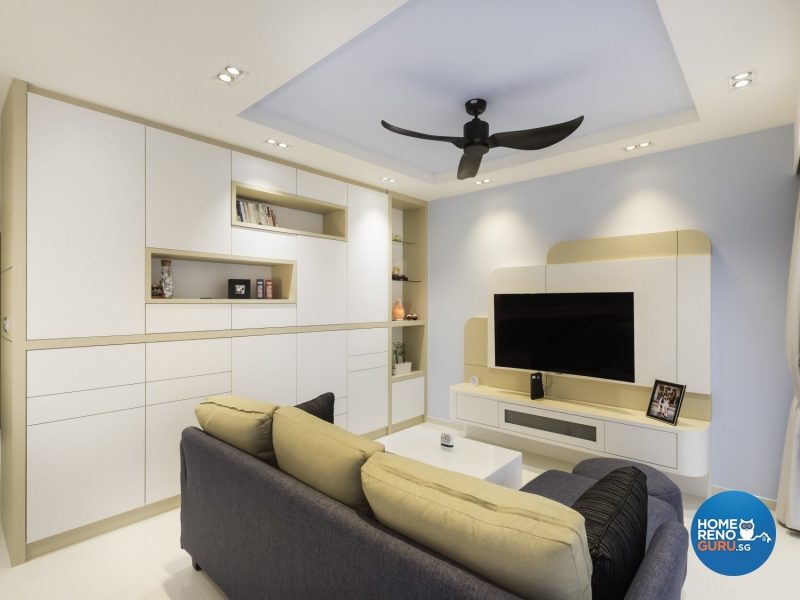 Twin Waterfall by Arts 2 Design Studio
Voted Singapore's most popular furniture store by Google, you might have seen HipVan at its flagship store in The Cathay earlier this year. While they have since moved out, they still have an easy-to-use online store that has display piece sales and clearance sales from time to time.
Featuring products carefully curated by international designers and brands, you're guaranteed to get bang for your buck here. We're talking dining sets from $249 and, believe it or not, decor starting at the price of $1.90.
On striking a balance between aesthetics and affordability, Anthony from Arts 2 Design Studio is a strong advocate. "This way the client gets their dream home while keeping it easy on their wallet," he says.
Besides operating an online store, FortyTwo has a warehouse outlet in Toh Guan as well. If you're someone who prefers to touch and feel your furniture before committing to a purchase, then they just might be the choice for you.
With a 100 day free return policy and lowest price matching, you can feel free to browse their catalog before making a decision. And with over 20,000 items under their belt, it's safe to say that you'll be spoilt for choice.
Big Box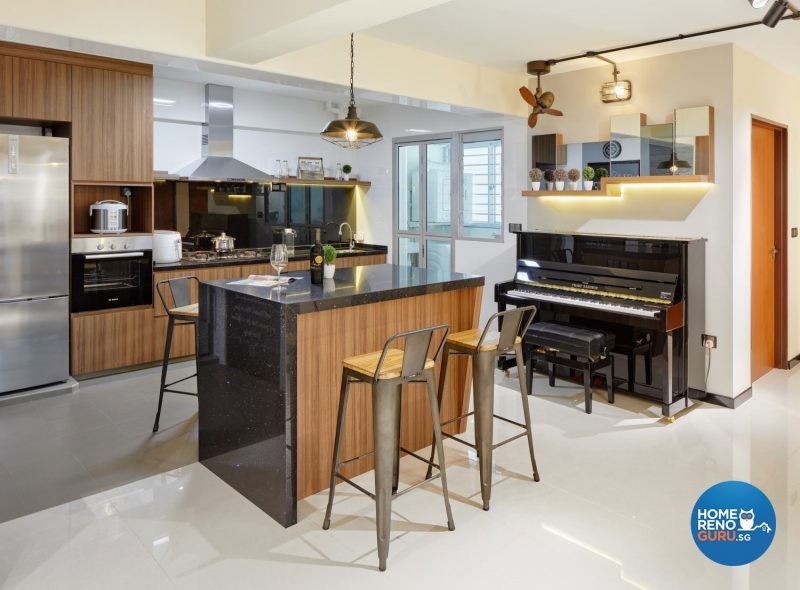 218B Boon Lay View by Absolook Interior Design
Being Singapore's largest furniture store, Big Box is a thrift-seeker's paradise. Located in Jurong East, they're known for their wide range of furniture that all come at wallet-friendly prices.
After all, why splurge on furniture? As Dylan from Absolook Interior Design puts it, "the best interior design is living with the people you love".

Condo 4 Rooms – Hillview Avenue by Albedo Design
Lovers of Scandinavian furniture need look no further than at Castlery. Starting out as an online-only store in 2013, they have since set up a showroom in Alexandra.
Aesthetic, appealing, and best of all, affordable. Scandinavian furniture never goes out of style. And if you are going with a Scandinavian design, Divina from Albedo Design suggests that you keep it "simple and clean, with light ceilings for ambience".

Block 176C Edgedale Plains by Weiken.com Pte Ltd
Most people know Naiise for its novelty gifts and souvenirs, but few people know that they have a wide range of furnishing options from both local and regional designers to boot as well.
You can find options such as cupboards going for $40 on their online store, or even make your way down to one of their many branches to get inspired.
If you like what you see, then you can rest assured that our interior designers will help you piece together a home that you'll love.
So start scrolling here and let our friendly designers offer you their suggestions and quotations. Your affordably aesthetic home is just one click away!