Colourful Interior Designs and Crazy Colour Schemes That Work
Let's face it; decorating with colour can be daunting. That's why most people prefer to stick to safe white and fuss-free neutrals.  However, if you are thirsty for colour but don't know how to tame a riot of hues, these bright and bold homes will set you in the right direction. These brilliantly-coloured interior design will make you rethink boring white walls.
INTRODUCE PASTELS
Pretty pastels add colour to your home's interior design without coming across as a sensory overload. Plus, with white tones as a grounding factor, you can have as many pastel tones as you like without upsetting the overall colour balance.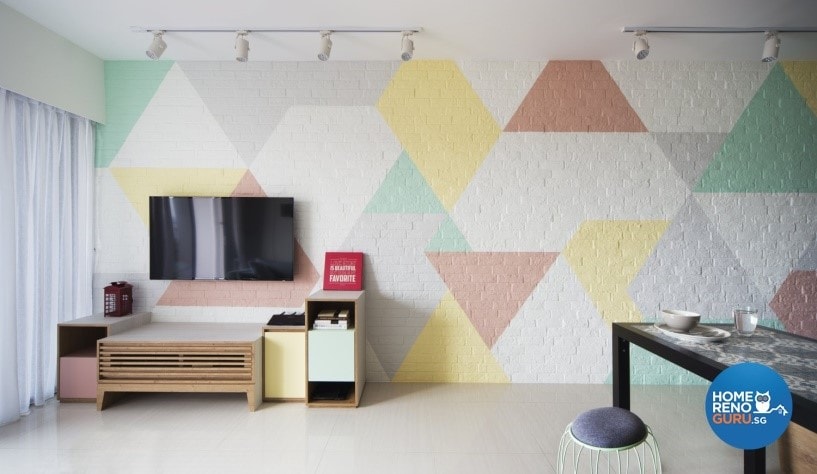 HDB 4-room flat @ Bedok Reservoir by Prozfile Pte Ltd
BEDROOM DRAMA
Colours can also lend a soothing effect to the bedroom; with the right palette of tones utilised. The geometric placement of soft pastels for this wall creates a stunning but relaxed backdrop.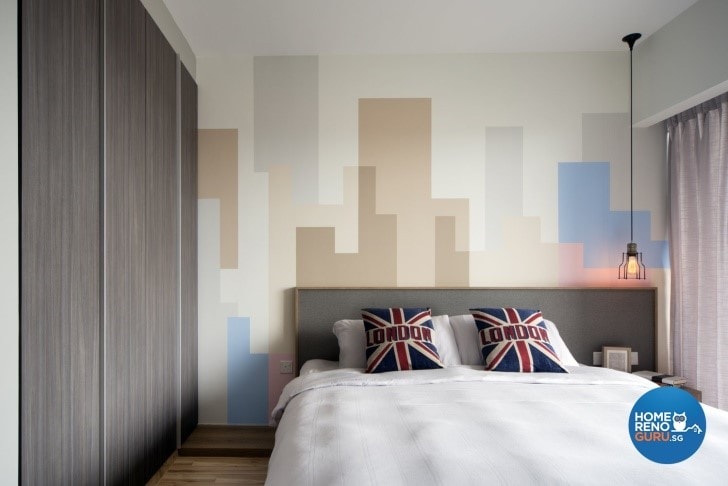 HDB 4-room flat @ Bedok Reservoir by Prozfile Pte Ltd
COLOUR BLOCKING
Inspired by the art of Piet Mondrian, the custom cabinet doors of this communal space become a masterpiece with the iconic planes of colour. This beautiful composition brings Mondrian's abstract painting to life and is a wonderful culmination of form meets function. Try it in your interior design!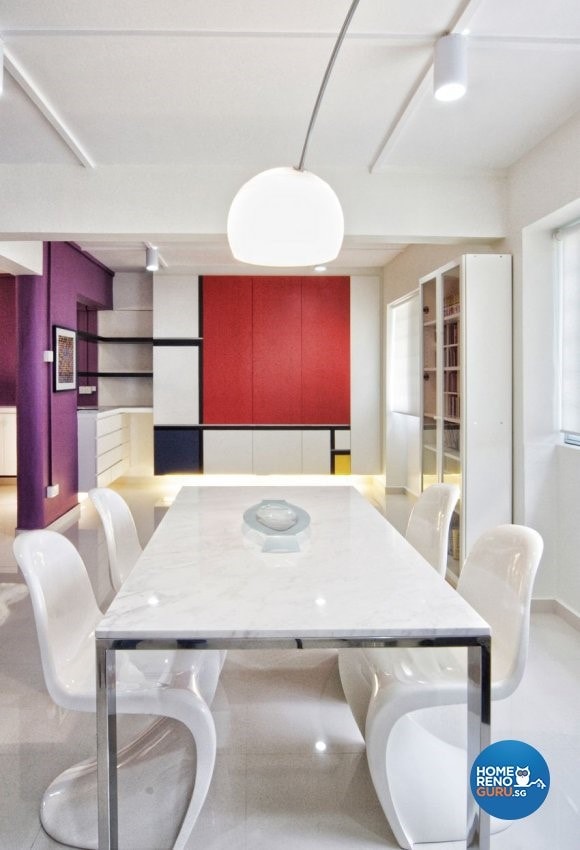 HDB 5-room flat by Artrend Design
MASCULINE LANGUAGE
Red and black are strong colours and mixing them together sounds like a recipe for disaster. The colour chaos in this flat is averted by having breathing room of whites as the great equaliser.
STRIPED RUNWAY
Play up the often overlooked corridor with bold, blue stripes. Painting it in this eye-catching order will elongate the visual scale of your ceiling and bring along a touch of whimsy.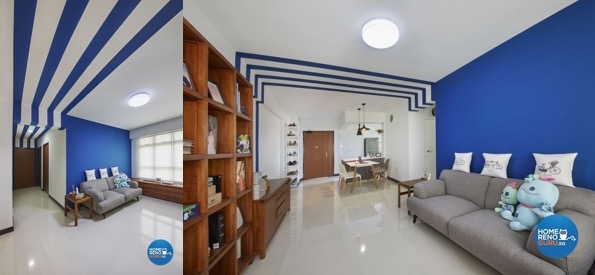 HDB flat @Fajar Road by New Interior Design
BLACK MAGIC  
Black is never an easy colour to work and a little surely goes a long way. For this movie buff's home, going dark creates a gallery-like showcase that is fitting for his collection of movie memorabilia. A two-tone paint colour treatment is also a clever design move to prevent a total overkill of black.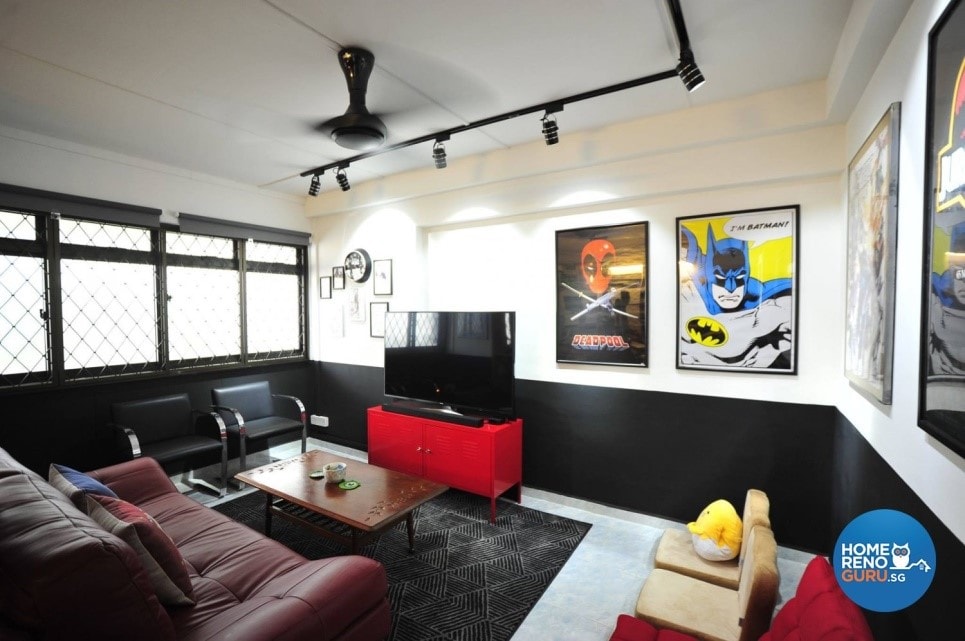 4-room HDB flat @Jelapang Road by The Two Big Guys LLP
PRETTY PATCHWORK
A rich tapestry of Spanish-patterned tiles fills the wall with a robust visual impact. Choosing strong colours to helm the wall backing of the bench seat distracts the eye from the awkward slanted layout, and retains the spaciousness of the space.
5-Room HDB Flat @ Ang Mo Kio by Design 4 Space Pte Ltd
MODERN GARDEN
Pairing green with blue seems like an odd combination. While it sounds like a mismatch in theory, using these tones in selective dosages can create a well-curated colour scheme. This HDB flat exemplifies this with streamlined strokes of blue and green to pave the way for an uplifting yet clean-lined style.
5-Room HDB BTO flat @ Boon Lay Avenue By Starry Homestead Pte Ltd
Looking for Interior Designers?
Let HomeRenoGuru help!