6 Necessary Things You Need to Know When You Get Your TOP

Before your flat is transformed into your dream home, there are some matters which you need to address. Image Credit: 4-room flat by The Local Inn.terior
Your long-awaited moment is finally here. The Temporary Occupation Permit or TOP for your Build-to-Order (BTO) flat has been issued. This means you are one step away from collecting the keys to your nest.
Amid all the excitement, you also need to start sorting out some paper work for homeowners.
To help you demystify this complicated process, we created a guide on what you need to address after getting your TOP.
1. Fire insurance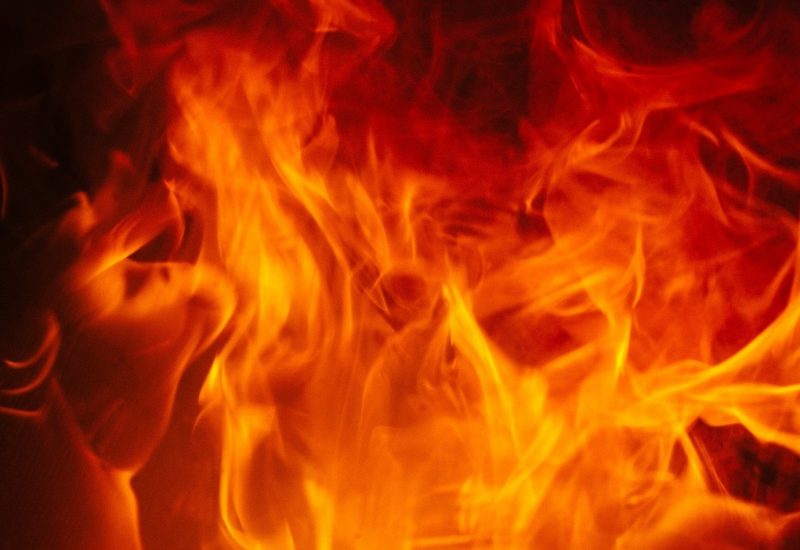 Fire insurance is compulsory for all HDB owners when they have an outstanding HDB loan.  Image Credit: Pexels
HDB requires all homeowners to purchase a fire insurance policy from ETIQA, HDB's appointed insurer.
According to HDB's website, the fire insurance policy covers "the cost of reinstating damaged internal structures, fixtures, as well as areas built and provided by HDB. It excludes home contents such as furniture, renovations and personal belongings."
Given the excluded items, you can choose to supplement your home insurance with other insurers from the General Insurance Association of Singapore (GIA).
Do note that you will have to produce your fire insurance documentation during your key collection appointment.
2. Key collection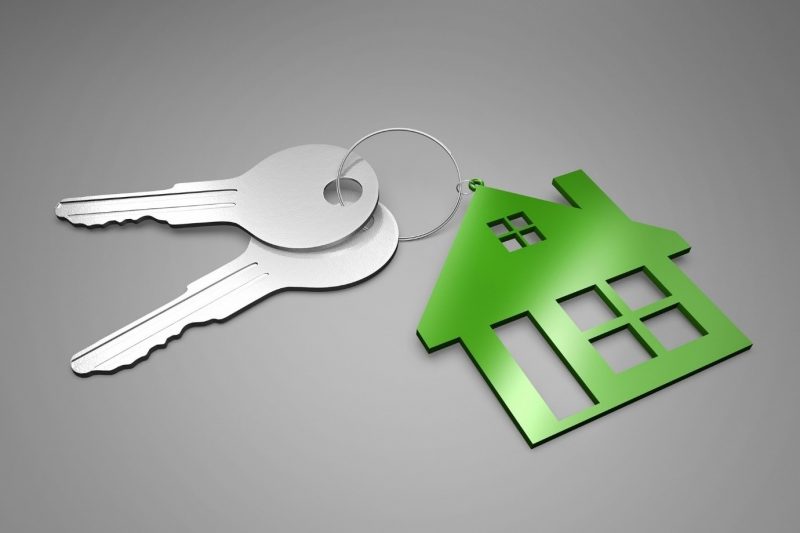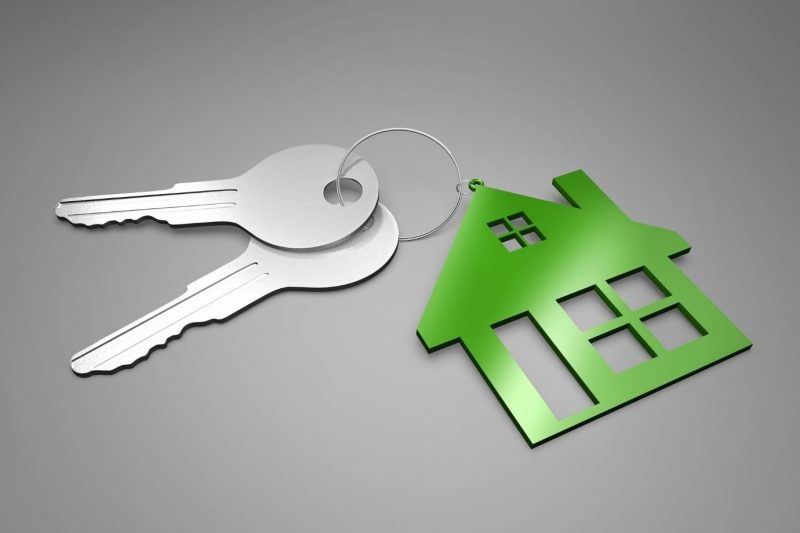 Key collection is an important and highly anticipated step for homeowners. Image credit: Pixabay
The next step to TOP is the key collection and handling the paper work required.
Bring along original copies of your important documents such as your identity cards, fire insurance policy, and latest CPF statements during the appointment with HDB.
It is best to do the key collection personally as HDB requires you to get a lawyer to represent yourself for this appointment if you are unable to make it.
3. Join your BTO's Facebook Group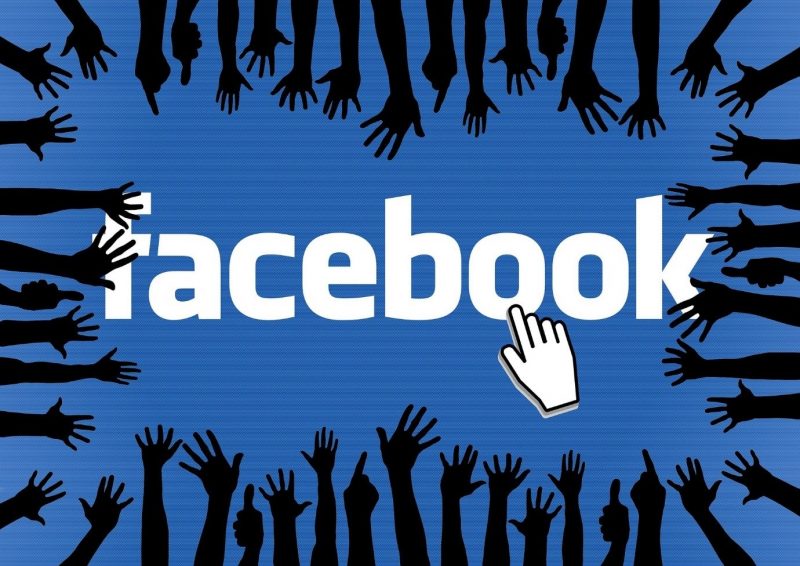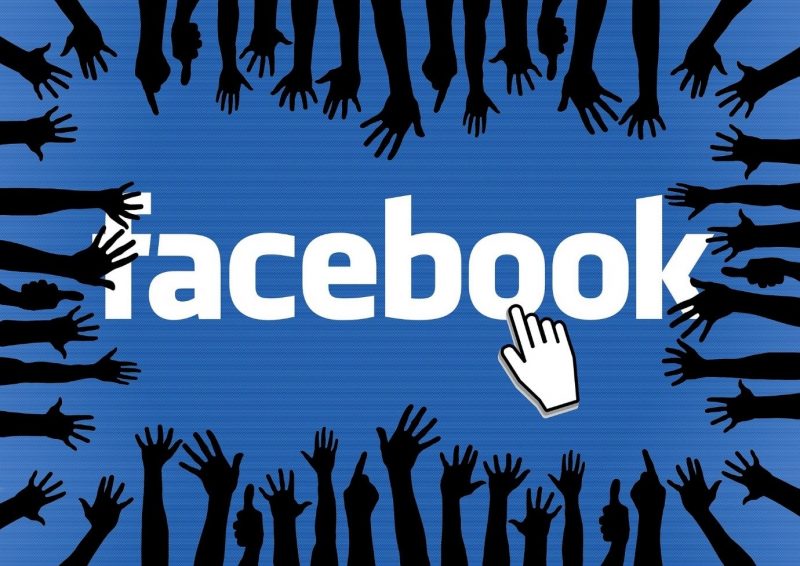 You can get the latest information about your flat in your BTO project's Facebook Group. Image credit: Pixabay
Have questions that you are worried you do not have the answers to? You will be amazed by how resourceful some people are when you join your BTO project's Facebook Group.
Some of the members are the first to know the new amenities that are planned. You can also get updates on the construction progress of your flat.
In a nutshell, joining the Facebook Group provides a treasure trove of information. It is also a place where you can start fostering a community and getting to know your neighbours.
4. Set up your utilities account

Setting up a utilities account is useful when you check for defects in your BTO flat. Image credit: Pixabay
Most people do not know that you should set up your utilities account before checking for defects.
This is important because you can test if your electrical sockets are working properly when you do your checks.
At the same time, having your electrical and water supply activated is useful when your renovation commences subsequently.
5. Check for defects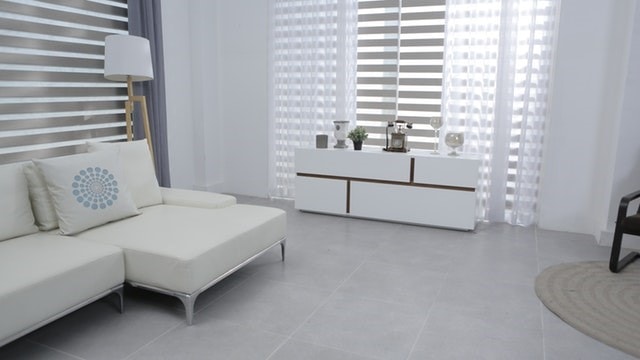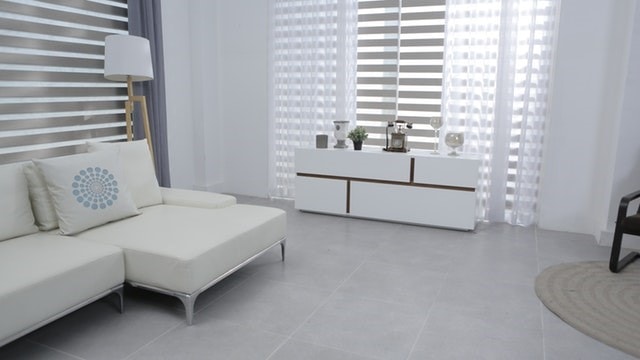 Your floor tiles are an important area to check for defects. Image credit: Pixabay
After rolling your pineapples and oranges into your flat for some good luck, it is time to get cracking and identify defective areas.
All HDB flats are covered under a one-year warranty called the Defects Liability Period (DLP). This warranty starts the moment you collect your keys.
It is important to start checking for defects early as HDB will take around 14 days to rectify them before you can start the renovation.
Don't forget, you also have to do another check after the rectification works to ensure that everything is fine.
Although the Housing Development Board (HDB) has said that most defects are "surface imperfections", it is best to err on the side of caution when you are checking.
Some of the common home defects include uneven floor tiles, dents or scratches on the windows, peeling paint and rusty window hinges.
Once you have identified that defects, you can fill up the Rectification Request form and submit it online or at the Building Service Centre within your precinct.
Remember to label the defects in your house clearly with post-it notes and sticky tape so that the contractors can find them easily! Also, take photos of the defects so that you can refer to them when you do a second check, after the rectification.
6. Get an interior designer or contractor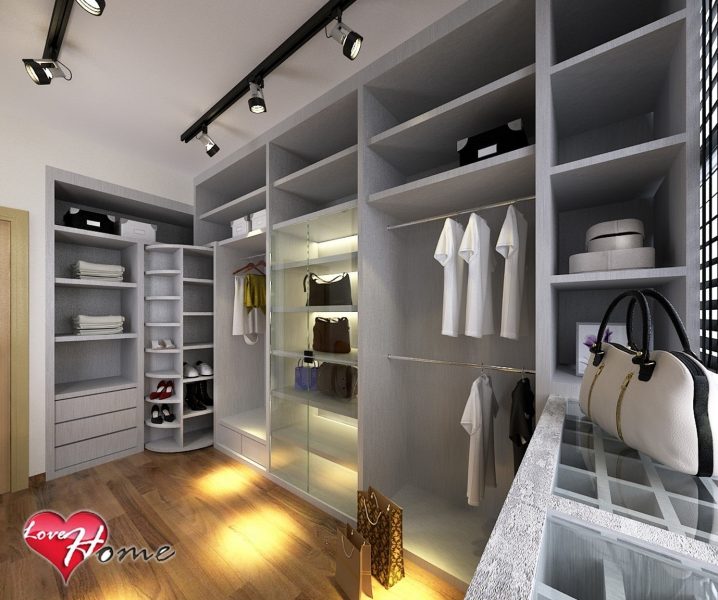 A walk-in wardrobe is every woman's dream and it can be achieved with some efficient space planning. Image credit: Love Home Interior Design
Juggling interior design, coordinating with multiple contractors, in addition to dealing with your 9-to-5 job can be rather tedious.
Additionally, renovation and interior design are both specialised domains that require expertise in space planning and construction. All these can be daunting for young couples who are first-time homeowners.
Beyond that, some BTO flats have structural challenges such as a small, awkward corner or an odd-shaped room, which make space planning challenging.
These problematic issues can, however be transformed with some intelligent space planning by an interior designer. For instance, the small corner can be used to fit a dressing table for your walk-in wardrobe.
To see how our experienced interior designers can translate your vision into reality based on your preferred budget, visit HomeRenoGuru's residential design gallery.
As Singapore's largest and most comprehensive renovation database, HomeRenoGuru offers a variety of price packages to suit your needs and more than 500 interior designers to choose from. Contact one of our experienced designers for a consultation today before they are fully booked!