5 Home Designs That Will Make Your Pet Feel At Home Too
What's a home without room for man's best friend? As more and more Singaporeans are becoming pet owners, making a home pet-friendly is increasingly important. Already most pet owners who live in flats face a space constraint, and the last thing they would want is a house that doesn't cater to their pet's needs as well. Besides the obvious things like showering your pet with love and attention, and making sure to feed and walk them regularly, here are some extra ways you can outfit your home to make it theirs, too.
Buy a dog bed – duh!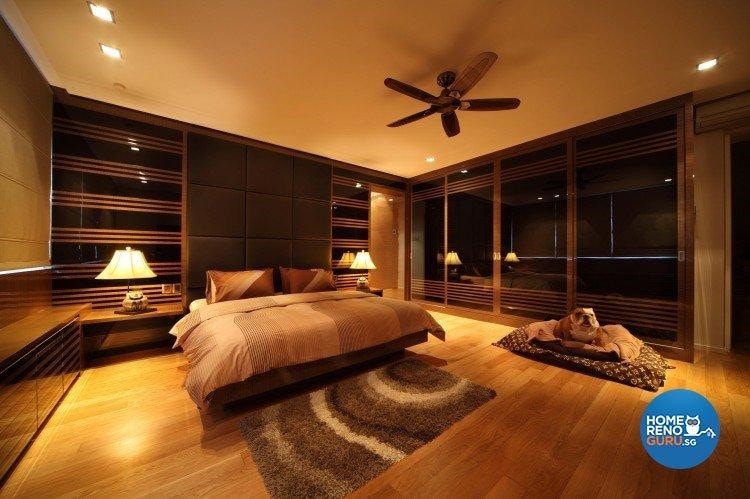 Island View Condominium by Vegas Interior Design Pte Ltd
This seems like an obvious move, but not all dog beds are the same! Find one that is both comfortable for your dog, but that also matches the decor of your room – after all, you want your pet's bed to be as chic as yours, don't you? When it comes to choosing a dog bed, remember to pick a bed big enough for it to stretch out on (it's full length plus at least 10cm longer and wider) and one that is made of durable, water-resistant material for easy clean-up.
Yvonne Tan from Vegas Interior Design Pte Ltd shared her insight: "The homeowner wanted dog-friendly space with a cosy and clean design.  As the dog is 'big' in height, the finishing edges and durability of the material used for the whole house had to be carefully selected. It is stretch resistant, water resistant, and weight resistant. Most of the surrounding storage cabinets are built with enclosed doors with minimum open shelves."
Opt for closed instead of open storage space

60 Edgefield Plains, River Isles by Luova Project Services
As Chief Design Consultant Yang Minghui of Luova Project Services puts it simply: "Always have a cabinet or display to safely keep your loved items away from your pets. You won't know what kind of damage they will do to your things!"
You don't want to come home to find your shoes chewed up and your iPhone wires mangled, nor do you want your pet accidentally swallowing something it shouldn't, so opt for closed storage spaces instead of open ones. It makes things more easily organized and pet-friendly, and keeps out of reach any potentially dangerous objects from your inquisitive pet.
Get a platform bed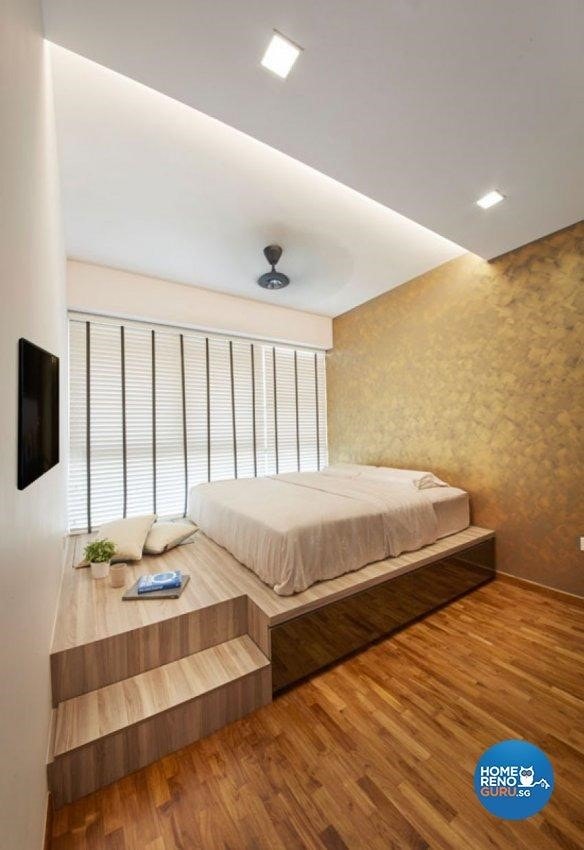 Condo – 62 River Isles by Carpenters Design Group
"The designer came up with the design as per owner's request to have a clutter-free, pet-friendly home and neat room with ample storage without compromising the space in the room," commented Esther Lee from Carpenters Design Group. She further noted that "cat lovers like to use carpentry works to create steps and shelves on the wall for the cats as they like to rest in high corners or climb around".
For those of you who like your pets close by but are leery of letting them drool all over your clean sheets, invest in a platform bed and fluff up some pillows (or a dog bed!) for your pet to sleep or cuddle up right next to you. This not only allows you to have your pets nearby (and not banished to the kitchen or living room for the night), it also clearly designates your space and its space. Of course, you have to train your pet to obey these boundaries, otherwise you might just wake up to a face full of fur one day!
Invest in throw blankets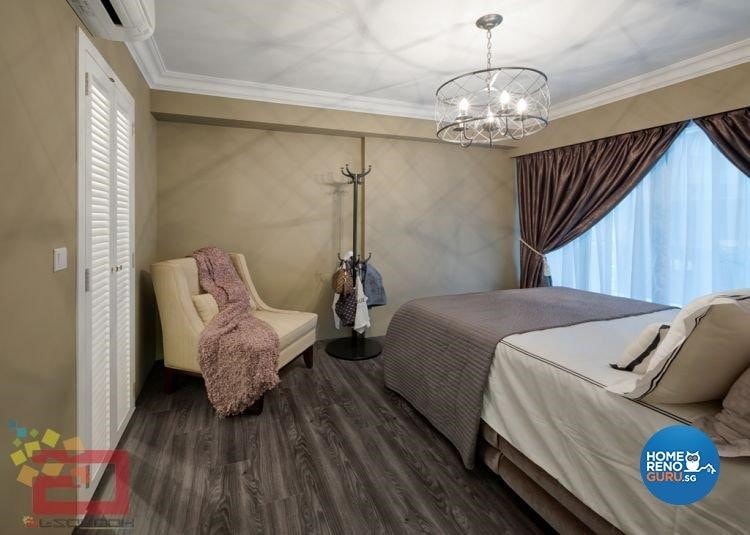 Parkland Residences DBSS by Absolook Interior Design Pte Ltd
Throw blankets can not only be a bright dash of colour to your decor, they can also protect your upholstery and furniture fabric from animal fur, dirty paw prints, and any other miscellaneous detritus that comes along with an animal pouncing all over your couch. Place some blankets and knitted throws over your pristine white sofa to keep it that way.
Get a fur-proof sofa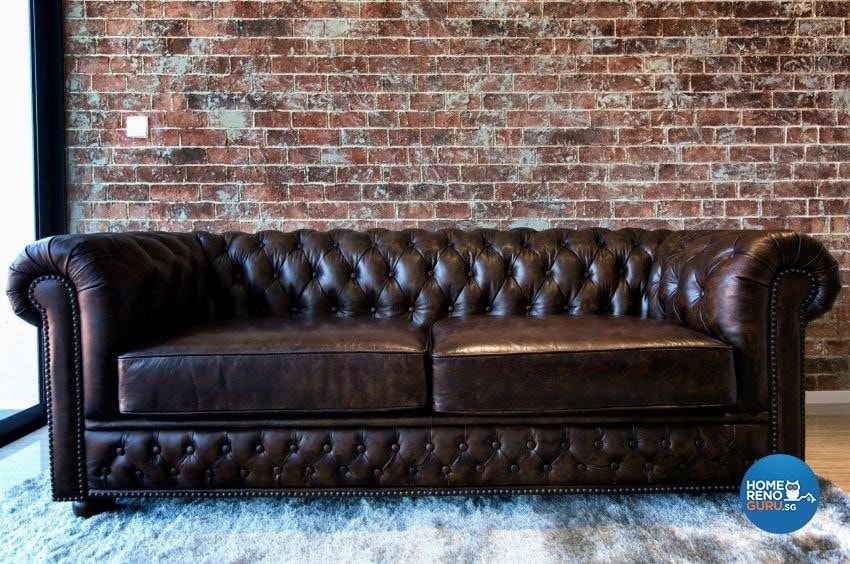 31 Simei Street 3 by Des & Co Interior Pte Ltd
If you want double protection for your couches but can't bear to ban your pets from them, opt for a leather sofa instead of woven fabrics like linen or tweed, which can snag dog nails and trap fur. Leather sofas are odour-resistant and don't attract pet hair; even when it does, it's easily cleaned with a wet cloth. Be wary of scratches but choosing distressed leather is also a safe option as it draws less attention to scrapes and markings.