5 Best Practices to Keep Your Home Fire-Proof
Fireproofing a home isn't exactly what most new homeowners want to be worrying about, but it isn't an exaggeration to say it can be a matter of life or death. While we in Singapore thankfully don't have to worry about seasonal fires in the summer, there are still so many ways – a candle catching onto the end of your T-shirt, an exposed wire sparking – that something could go wrong. Instead of fretting about it later on, read on to find out how you can best fireproof your home from the get go, so that you and your family can rest easy at night.
Get proper lighting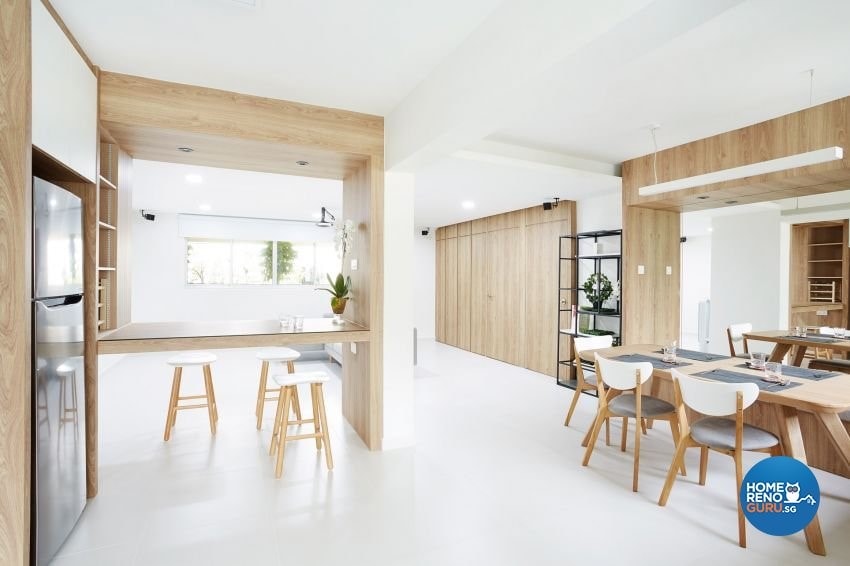 HDB Resale 4 Room – Bishan  by The Local Inn.terior
"Black metallic framed display spotlights and white framed downlights were installed to complement the overall theme. The contrast from the black metal frames work well with the wooden carpentry. The white frames blends in well with the ceiling area," remarked Senior Designer Wayne Chuan of The Local Inn.terior.
Lights are a natural source of heat and therefore a potential fire-starter, so choose the least flammable ones possible to keep your home fire-proof. This includes metal floor lamps instead of flimsy and papery ones, and ceiling spotlights instead of dangling, low-hanging chandeliers or exposed bulbs. Also, if you're the sort to light candles around the house, be careful to blow them out before you head out/go to bed, and keep any flammable items like paper towels, washcloths, etc. away.
Replace curtains with blinds

Blk 426A Yishun Ave 11 by Swiss Interior Design Pte Ltd
Cloth curtains are a lot more flammable than Venetian blinds, so opt for the latter for extra fire-proof security. Furthermore, they're easier to clean, don't stain as easily, and provide you a greater degree of control over how much sunlight you want to let in.
"Venetian blinds are not just a safer option to protect against fire, but also a rising trend among homeowners. The choice to use Venetian blinds complements the overall Scandinavian design and industrial elements," said Ronnie Goh of Swiss Interior Design Pte Ltd.
Get rid of clutter – especially in the kitchen!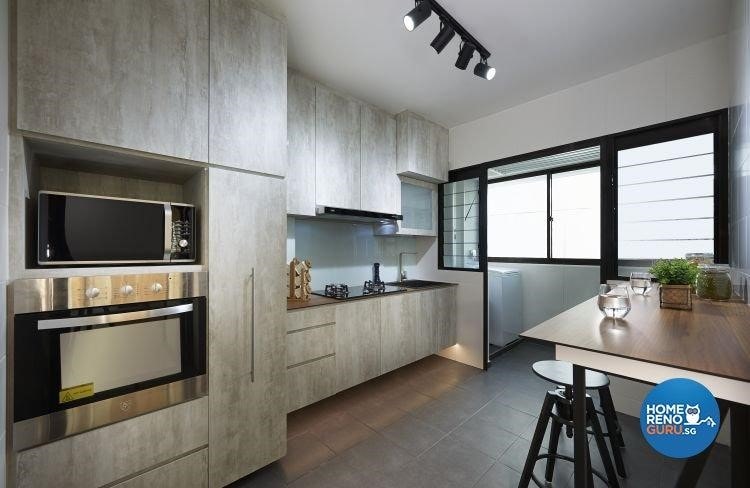 HDB @ Punggol by Posh Living Interior Design Ptd Ltd
Kitchens are the number one space in the house where fires originate, so it's definitely the most important room to fire-proof your home. Go for a minimalist kitchen design to keep everything streamlined and organised, and remember not to clutter your counter-tops, especially with anything flammable like washcloths or paper towels.
Henry Ong from Posh Living Interior Design Ptd Ltd elaborates: "When designing a fireproof kitchen, you must consider a lot of things. Materials must have a high tolerance against heat and light fitting must have the Singapore safety mark. This is important for homeowners to take note of to prevent getting non-approved electrical appliances for the house."
Of course, don't forget basic safety procedures like switching off the gas and making sure you don't leave your oven heating up for too long. With regards to crockery, check your pots and pans regularly – old ones whose protective varnish have worn off can very easily burst into flames if any oil is put into it!
Keep firefighting equipment on standby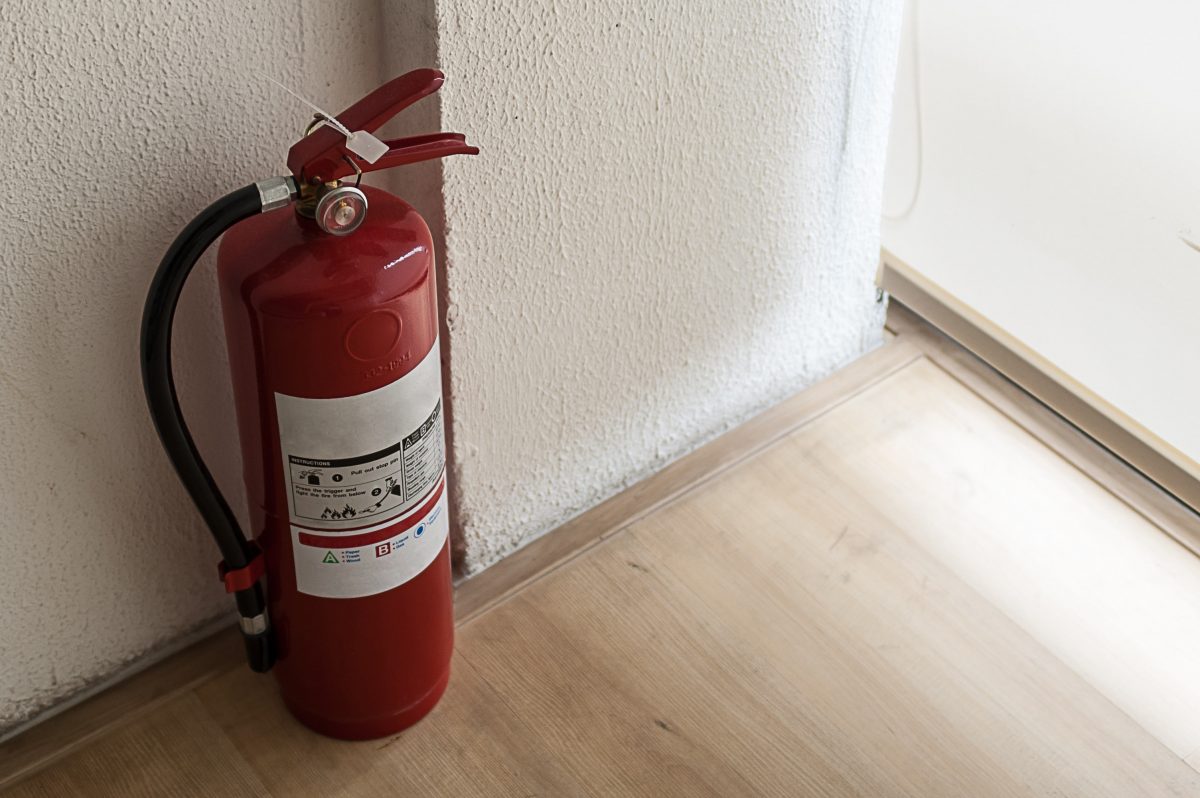 chanchai howharn / shutterstock.com
This might seem like overkill, but it's important to equip yourself with defenses stronger than a pail of water. Just within the last two months, fires have broken out in HDB flats in Jurong East and West Coast Road, resulting in minor injuries and the evacuation of nearby residents, which just goes to show that it's always better to be over-prepared than caught off guard. Especially if your apartment doesn't come equipped with smoke detectors or fire alarms, consider installing your own, or at the very least buy a fire extinguisher from a home appliances or hardware store.
Don't smoke indoors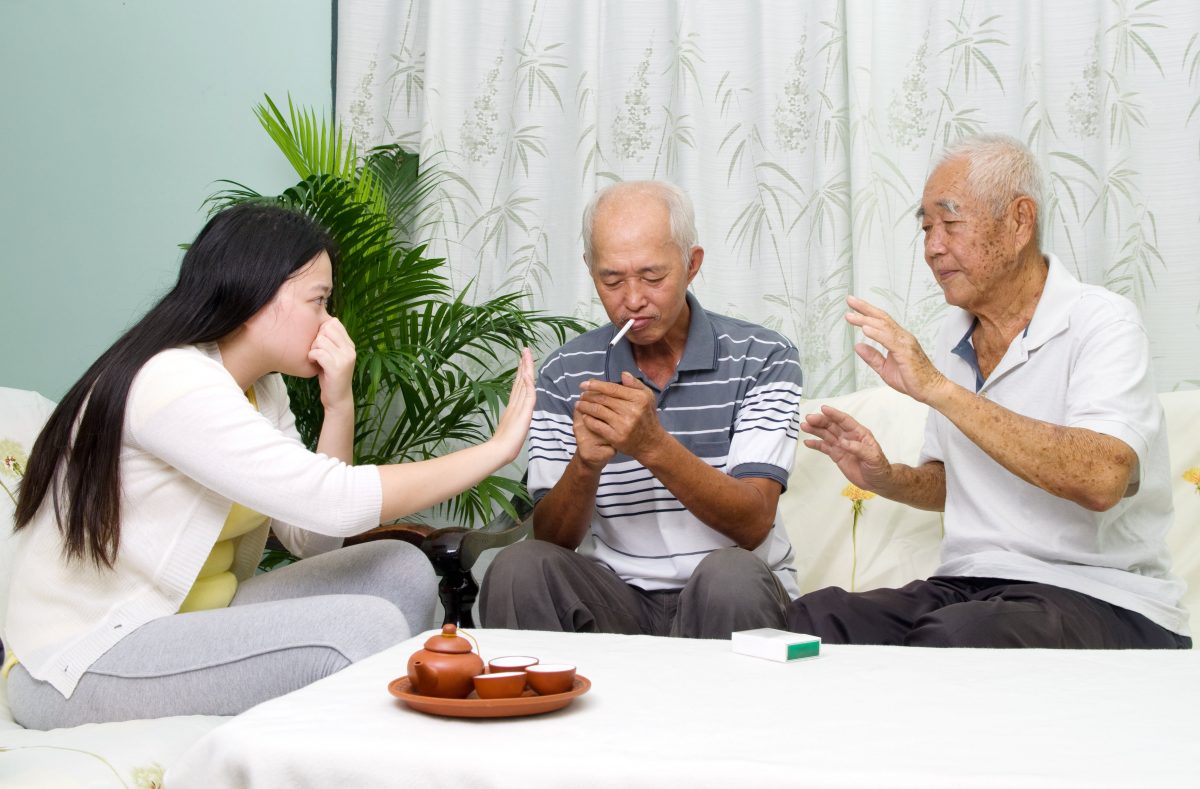 yongtick / shutterstock.com
This seems like an obvious fire hazard, but you would be surprised at how many fires are started at home because someone fell asleep before putting their cigarette out. Try to keep the smoking to public smoking points, or at most out on the balcony, if you have one. Also, who would want their home to constantly smell of cigarette smoke?